My passion for travel began post-grad when I decided to teach English in Vietnam. While many of my peers found themselves teaching English in western countries, I decided it was a great time to get as uncomfortable as possible and put myself in a country far away, not knowing a soul, and prove to myself I was capable. I found an apartment through a Vietnamese real estate agent in a bustling part of Hanoi, and quickly learned how to ride a motorbike in a sea of thousands of people to and from school.
I was able to experience the vast landscapes of Vietnam, from the southern region of warm tropical weather to the desert-like climate that encompasses the northern mountains boarding China. To see for myself the ample differences between customs, food, people is a perspective I long for other worldly travelers to experience for themselves.
Speak to Claire

Start planning your trip to Southeast Asia with Claire
Q&A with Claire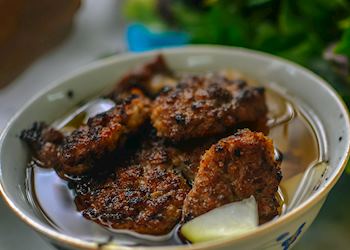 What's the best local dish you've tasted?
Bun cha, orginaties from the northern region of Vietnam. It includes a sweet and sour broth, fish sauce, vermicelli noodles, charcoal grilled pork patties and pork neck — served with a basket of veggies and herbs on the side. The charcoal on the pork leaves a sweetness on your pallet that will keep you going back for more. In the south of Vietnam, you can find Bun Thi Nuong, which is comparable to the Bun cha you will find in the north.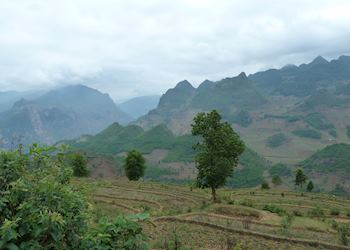 What's your most vivid travel moment?
I took a three-night, four-day adventure on the Ha Giang loop through the northern part of Vietnam. It entailed riding a motorbike through a mountainous area. It was a unique way to experience a new place. Taking in the scenery, while hoping this random motorbike I rented would get me through. I experienced children in the villages running up to me with such excitement to practice their English, and Vietnamese families who welcomed me into their homes to share a meal and indulge in some rice wine.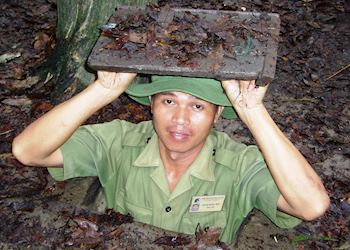 Which book, film or artwork captures Vietnam the most?
Before departing for Vietnam in 2019, I watched a docuseries called 'The Vietnam War', created by Ken Burns and Lynn Novick. The two articulate the story of the Vietnam War in a way that is well-balanced and unbiased. Included in the docuseries is the perspective from Americans who fought in the war, some who opposed it, Vietnamese who fought from both winning and losing sides, and civilians who were in the country at the time. Watching it before I went to Vietnam enhanced my experience and opened my eyes to how the Vietnamese perceived the war. It also enhanced my time when I visited the Cu Chi Tunnels and Vietnam War Museum in Saigon.