Discover the ancient culture of Guatemala, Honduras, Belize and Mexico
At the peak of its existence, the Maya civilization was the most densely populated and culturally diverse society in the world.
They developed the previously basic ideas of mathematics and astronomical systems and were the first pre-Columbian American people to invent a complete written language. The Maya reigned supreme over what we know today as Guatemala, Honduras, Belize and the southern states of Mexico.
Plan your trip with Audley
Our knowledgeable specialists can create a unique itinerary that visits the very best historic sites, along with a few places that you might not have known about. We've suggested a couple of sites below to help you get started.
Located in the Petén Basin region of northern Guatemala, Tikal was one of the largest Mayan cities and an important economical and political center during the height of the Classic Period (200 – 900 AD). Today, the towering limestone temples and palaces still stand in all their glory, paying testament to the power and wealth of this great civilization and offering a wonderful glimpse into Maya history for visitors from around the world.
We also suggest...
Much smaller in size to the great cities of Tikal and Copán, Palenque lies on a gently sloping hillside overlooking sweeping, dense jungle in the Chiapas region of Mexico. Despite its small scale, Palenque offers a huge wealth of remarkably preserved temples, palaces, pyramids and tombs, including that of the powerful ruler Pacal The Great.
Contact us to find out more about how we can create a personalized itinerary for you, including a visit to these sites. Or take a look at our suggested itineraries below, which can all be tailored to suit your own personal taste and budget.
Suggested Central America itineraries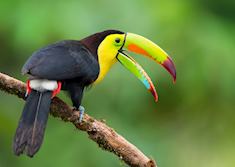 Explore the beautiful Cayo district and relax on the stunning beaches of Ambergris Caye on this comfortable short trip to Belize.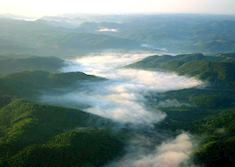 A classic two-week trip to Guatemala and Belize, including time in Antigua, Lake Atitlán and a visit to the Maya ruins of Tikal, before heading to the lush Cayo district and relaxing in Ambergris Caye.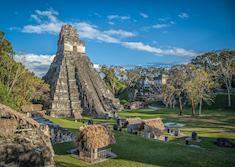 A comprehensive three-week tour taking in some of Central America's most spectacular Maya sites in Honduras, Guatemala, Belize and Mexico.
Further reading