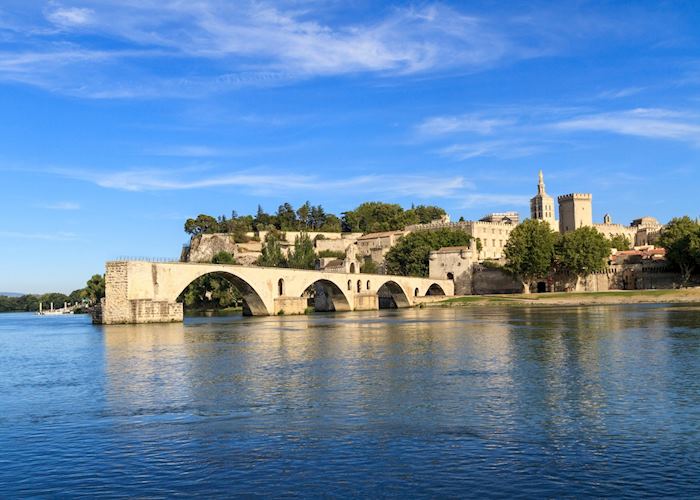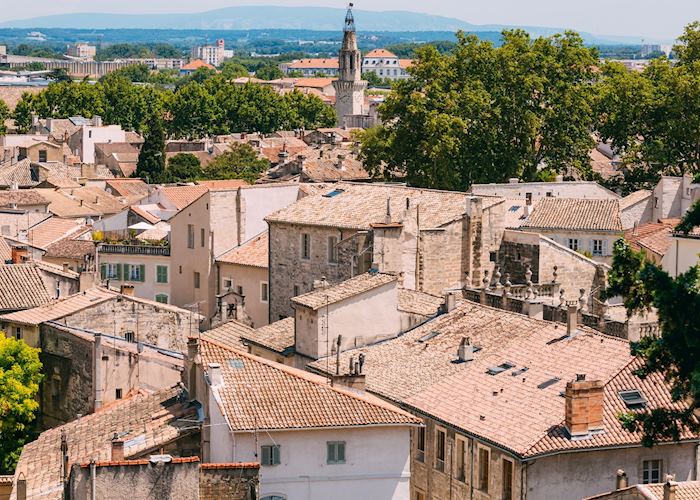 Palais des Papes and Avignon walking tour
The colossal Palais des Papes (Papal Palace) in Avignon is one of the largest Gothic buildings in Europe. In the 14th century the papacy relocated to Avignon from Rome at the invitation of the king of France, Philippe the Fair.
The first pope to arrive was Clement V in 1309 and Avignon was the home of six papal conclaves until the Holy See finally returned to Italy in 1378. The enormous wealth, power and influence of the medieval church made Avignon a prosperous city, a legacy that still lives on in the old town's maze of narrow winding streets.
Your private guide will collect you to begin your half-day walking tour of the Palais des Papes and Avignon's old town. You begin by visiting the Palais des Papes. It's made up of two buildings: the Vieux Palais (Old Palace), which was once the bishop's residence, and the Palais Neuf (New Palace), originally constructed as a fortress complete with defensive towers and battlements.
Although the interior is now empty and stripped of its former decadence, your guide can explain the history and significance of the palace and its inhabitants as you wander the vast stone halls, revealing many of the secrets once kept behind the imposing walls.
Along with a warren of halls, chapels and antechambers, you can see the private papal apartments and frescoes painted by the Italian artist Matteo Giovannetti. Your guide will explain how daily life unfolded here at a time when the popes lived more like royalty than clergy. You're also given an insight into the turbulence of the time and the mix of solemnity, sycophancy, corruption, political intrigue and temporal rivalry that typified medieval palace life.
Long after the popes returned to Rome, Avignon and the surrounding area remained the property of the church. After visiting the palace, your guide will lead you through the handsome cobbled streets and leafy public squares of the old town. Near the palace is a 12th-century Romanesque cathedral and the elaborately decorated Hôtel des Monnaies, which was once the papal mint.
You then head past the main square, Place de l'Horloge (Clock Tower Square), to the Pont Saint-Bénezet, a bridge that is best known from the chorus of the popular children's song Sur le Pont d'Avignon. Built in the late 12th century, the bridge originally spanned the Rhône River but frequent flooding caused its unstable foundations to collapse repeatedly and it was eventually abandoned in the 17th century. The remaining four arches project into the river and have become one of the city's most potent symbols.
At the end of your tour, you're driven back to your hotel or to your next place to visit.
Speak to someone
who's been there

Start planning your tailor-made trip by contacting one of our France specialists
Photos of Palais des Papes and Avignon walking tour