Are you looking for trip inspiration during the month of January? Why not combine your visit with one of these events, as recommended by our specialists?
New Year celebrations in Hong Kong, China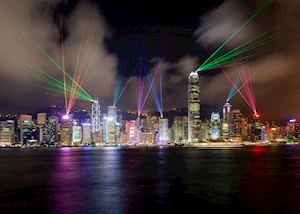 Every year thousands of people enjoy the New Year festivities in Hong Kong. From flower markets to the New Year Night Parade, firework displays, street parades, and an international football tournament, the events are wide-ranging and sure not to disappoint. With celebrations lasting for 15 days and a carnival atmosphere prevailing, this is a festival not to be missed.
Dhow racing in the Lamu Archipelago, Kenya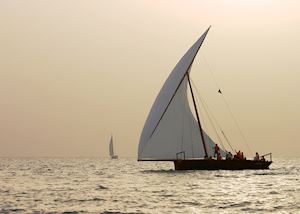 At 16 kilometers long and seven kilometers wide, Lamu archipelago resembles a miniature version of Zanzibar, but it's much quieter. Things liven up in January though as this is when the annual Lamu dhow race takes place — on New Year's Day in fact. It's an opportunity to get some great photos and is the perfect time of year to stay in Lamu, just make sure you book accommodation well in advance.
Pongal Harvest Festival, India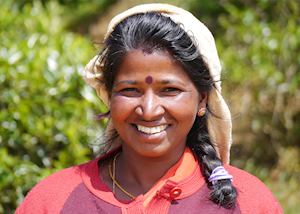 The Pongal harvest festival is one of the biggest annual harvest celebrations in Tamil Nadu. Lasting for three days, cattle races enliven the village festivities, and community meals are held to give thanks for the harvest, with a special 'porridge' being made for the cows. This festival provides a wonderful opportunity to see rural Tamil Nadu life at its best, and to learn of the many legends behind this celebration.
The Tet Festival, Vietnam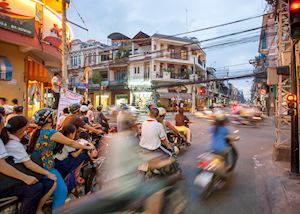 Tet, (short for Tet Nguyen Dan, which means "the first morning of the first day of the new year") marks the end of the lunar calendar and the beginning of spring. It is the most important festival in the Vietnamese calendar when families gather together for a huge celebration. People take to the streets and set off fireworks to repel any evil spirits before the New Year begins.
Thaipusam Festival in Penang, Malaysia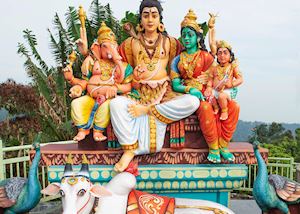 This annual Hindu festival is celebrated on the first full moon in either January or February. During the festival several hundred devotees spear their cheeks with long, shiny steel rods, and their backs with small hook-like needles in penance after weeks of rigorous abstinence. Music adds to the carnival atmosphere and hundreds of people take to the streets to break coconuts and offer fruits to the Gods.
Wellington Cup Week, New Zealand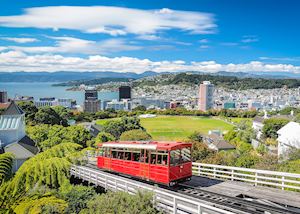 With beautiful views, upmarket restaurants, museums, galleries as well as historic suburbs and several popular swimming beaches, Wellington is one of the world's nicest cities. Add to this Wellington Cup Week — the city's premier racing event — and you have a great reason to visit in January. There are races, live music and a 'Fashion in the Field' competition. With over $1 million of prize money on offer, this event attracts the best horses and jockeys from the region.
Republic Day Parade, India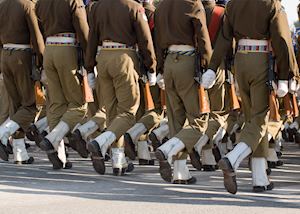 On January 26th, 1950 the Indian Republic was formed. This day was decreed a national holiday and has been celebrated as the Republic Day ever since. Each year a grand parade is held in the capital city, with regiments of the Army, Navy and Air Force participating. There follows a pageant of displays from other Indian states, depicting their local activities, music and songs. This day is a remarkable celebration of India's rich history.
Further reading