Are you looking for trip inspiration during the month of October? Why not combine your visit with one of these events, as recommended by our specialists?
Inle Lake Pagoda Festival, Myanmar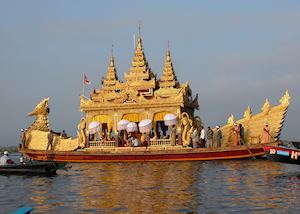 Set in and around the stilted villages of Inle Lake, the Phaung Daw Oo Pagoda Festival is one of the largest Buddhist festivals in Myanmar. During the festival, four Buddha statues are transported clockwise from village to village to bless the monasteries, on a barge shaped as a mythical bird. With traditional music, dancing and boat races, this holy festival attracts visitors from all over the Shan State in Myanmar.
Carmine bee eaters, Zambia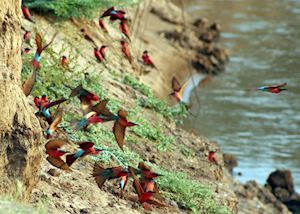 The banks of the Luangwa River burst into life in October as thousands of vivid carmine bee-eaters arrive to nest. The skies are filled with these beautiful red and green colored birds, making this as much of an impressive sight as any big game sighting you might see on a game drive. The sandy river banks are easily accessed on a walking safari, or you can enjoy the spectacle with a sundowner drink as part of a game drive.
Kaikoura Seafest, New Zealand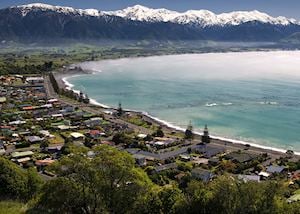 The name Kaikoura comes from the Māori words for 'eat' and 'crayfish', and whilst in town you should definitely make sure to try this local delicacy. Better still, during October each year, the town has its own 'seafest' which enables you to sample food and beverages from all over the region, with a particular focus on seafood lll.
Day of the Dead, Mexico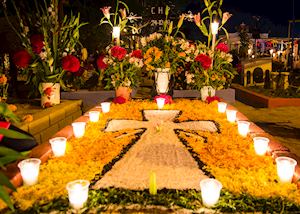 Oaxaca is a pretty town full of cobbled streets with charming little shops and restaurants. Each October the city hosts an unusual, supernatural event — the 'Day of the Dead', when the dead are thought to return to commune with the living. It is however, not a somber occasion but one which is as joyful as it is poignant. Oaxaca has numerous attractions, making it an intriguing place to spend a few days.
Diwali, the Festival of Light, India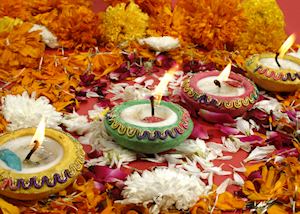 The word 'Diwali' means 'rows of lighted lamps'. Also known as the 'festival of light', houses, shops and public places are decorated with small earthenware oil lamps called 'diyas' and fireworks are set off. The festival celebrates the victory of good over evil and gifts are exchanged, such as sweets and dried fruits. Usually lasting five days, Diwali falls on the one new moon night between mid-October and mid-November.
Further reading