Take a step back in time and learn about past civilizations by including a trip to an archaeological site in your itinerary.
Below is just a small selection of archaeological sites you are able to visit on a trip with Audley.
Recommended archaeological sites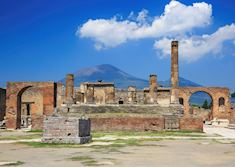 Almost perfectly preserved by the catastrophic eruption of Mount Vesuvius in 79 AD, Pompeii offers a unique and fascinating glimpse into the everyday life of the Romans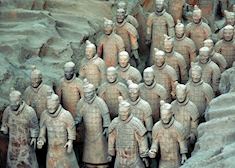 Xian is much more than a host for the Terracotta Warriors: it's a throbbing, modern-day Chinese city with preserved Ming architecture, museums and a Muslim Quarter that serves up fresh street food in its lively night markets.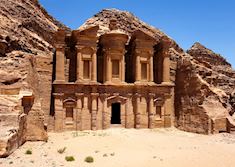 The hidden city of Petra offers a well-preserved glimpse into the Nabataean Empire. On a visit, you can climb to the High Place of Sacrifice, marvel at the acoustics in the amphitheater and admire the shifting shades of red and pink in the Siq at sunrise.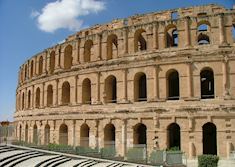 The ancient amphitheater of El Jem, the single most impressive Roman monument in Africa, is a dramatic and arresting sight. Each summer, world-famous orchestras and artists perform at the classical music festival here.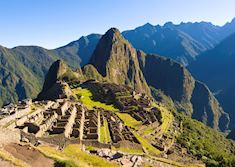 'Discovered' by Hiram Bingham in 1911 although known to local farmers, Machu Picchu's isolation protected it from the conquistadors. Here, we detail some of the features you can see at the site, as well as short hikes around the ruins.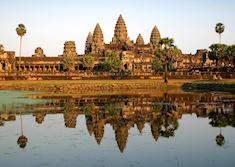 Exploring the temples at Angkor is a truly memorable experience. Angkor Wat is arguably the most impressive of all the Angkor temples, and reportedly the largest religious structure in the world.
Start planning your historical sites trip 
Guatemala, Honduras and Mexico
Start thinking about your experience. These itineraries are simply suggestions for how you could enjoy some of the same experiences as our specialists. They're just for inspiration, because your trip will be created around your particular tastes.