By Japan specialist Toby
While public transport makes travel swift around the main island of Honshu, you'll need to rent a car to see some of Japan's wilder frontiers. Japan specialist Toby has just returned from a self-drive journey across Japan's northernmost island, Hokkaido, and we asked him what it's like to drive in Japan.
What are the cars like?
We do all our car hire through Toyota as, unsurprisingly, they have the best coverage. Generally I'd suggest a five-door saloon (sedan); a Toyota Corolla for example (for larger groups, minivans are available). Even in the most remote corners, the roads are smooth and well maintained so there's no need for a 4x4.
Which side of the road do the Japanese drive on?
The left. In the late 19th-century, the British arrived in Japan to help build the railway system, which was left-side running. As the railway ran on the left, it was logical that motor traffic followed suit.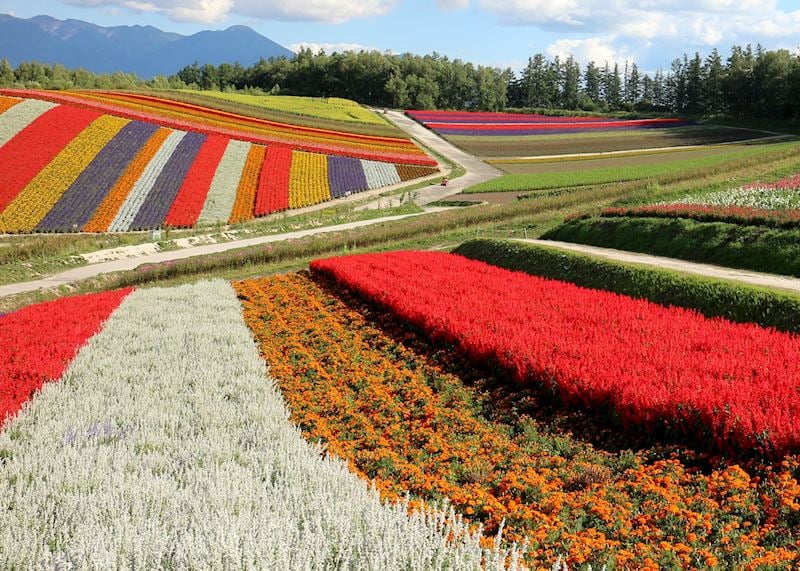 How do you navigate?
With ease. As part of your car hire you'll get a GPS system which is simple to use — although I suggest getting the car rental staff to program it into English and get it set up for you before you drive off.
Postcodes are so convoluted in Japan that no-one uses them, so you'll input a telephone number or map code into your GPS instead. Input the telephone number of your hotel and you'll end up right outside. If there's a particular waterfall you'd like to visit, you can input a map code — you'll find most points of interest have one — and be taken to the nearest point on the road.
Is parking a hassle?
You'll find most hotels have free parking, and there are lots of little stopping places along the country roads where you can pause and admire the views. On Hokkaido you'll even find roadside hot springs where you can stop for a dip (swimwear optional).
Can filling up with fuel be complicated?
Japanese filling stations all use attendants, so happily it's a simple process. As you pull up the attendant will confirm if you want a full tank, fill you up, and then take your cash, all within an efficient few minutes. They are dotted liberally across the country so you don't need to panic about low fuel levels.

What's the traffic like?
Outside the cities, it's a dream. It's worth noting that the national speed limit is 50 km/h (31 mph) and 80 km/h (49 mph) on the highways. While the Japanese are usually fastidious when it comes to following rules, some have drawn a line at the speed limit and you'll notice a few speeding cars. Speed cameras are abundant.
In the cities, traffic is stop-start and travel slow. If you're heading to a city for a few days, I suggest dropping your car back at a rental hub and picking it up again when you leave.
Any dangers on the road?
Road travel, mainly thanks to the slow speed limits, is considered safe although it's worth noting that in rural areas look out for deer or foxes on the road.
Are there places to eat along the way?
Most little towns will have a convenience store where you can pick up a bento lunchbox full of rice, vegetables and umeboshi (pickled fruit). You'll often find small restaurants that serve just one or two dishes — there's rarely a picture menu so this can sometimes be a gamble, but I've always found the dishes delicious.
Do you need any specific documentation to drive in Japan?
To drive in Japan you need an International Driving Permit. You will need to apply from your home country before travel and there's usually a small fee. The permit is then valid worldwide for 12 months.
Read more about self-drive trips in Japan

Start thinking about your experience. These itineraries are simply suggestions for how you could enjoy some of the same experiences as our specialists. They're just for inspiration, because your trip will be created around your particular tastes.
View All Tours in Japan