Like many places in Southeast Asia, traveling with children in Laos can be a lot of fun and, if you are prepared for the initial long flight with youngsters in tow, a family vacation to Laos will be a truly unique and memorable experience.
The Laotians simply adore children and in many instances your offspring will be showered with attention, both by adults and their own Lao peers, who will be excited to meet a new playmate.
There is plenty to see and do throughout the country to keep the family amused, including boat trips, bicycle rides and kayaking.
The best time to travel is during the relatively cool and dry winter months of November to March, making it a perfect option for a Christmas trip. During our summer holidays Laos enters into its rainy season; although this is not as bad as you might initially think, and indeed August is actually one of the peak tourist times! The downpours during this season are often short and sharp, and are generally punctuated by long periods of sunshine and clear blue skies.
Laos family vacation ideas
Laos, Vietnam and Cambodia

Laos, Vietnam, Cambodia and Thailand
Start thinking about your experience. These itineraries are simply suggestions for how you could enjoy some of the same experiences as our specialists. They're just for inspiration, because your trip will be created around your particular tastes.
View All Tours in Laos
Recommended family accommodations in Laos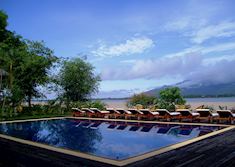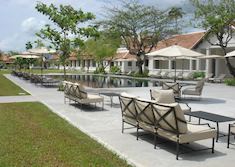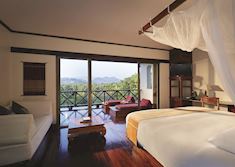 Family activity ideas in Laos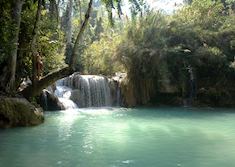 Kuang Si Falls are 30 kilometers from town. The excursion leaves Luang Prabang in the morning and heads toward Ban Ou by boat.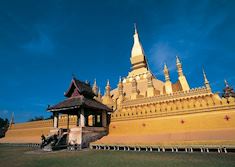 The first stop of the tour is the National Museum, where you can follow the history of Laos from prehistory to the present day.
En route there is a high chance of spotting many of the 200 different bird species of the area and depending on the season seeing many wild flowers as well.
Further reading