While you can explore the Winelands under your own steam, an organized tour is a great way to sample some of the best wines with expert guidance along the way.
We can organize a day or two with wine expert Pietman Retief, who has 35 years of experience in the wine industry and is a fantastic guide and host. All our clients traveling to South Africa also receive a complimentary Audley Winelands Guide Booklet written by Pietman.
Start planning your trip to South Africa

Start thinking about your experience. These itineraries are simply suggestions for how you could enjoy some of the same experiences as our specialists. They're just for inspiration, because your trip will be created around your particular tastes.
View All Tours in South Africa
Wine tours with wine expert Pietman Retief
Pietman was born in the Winelands town of Wellington and educated at the University of Stellenbosch; he has spent his whole life in the area and for 35 years has worked in the South African wine and brandy industries.
Pietman Retief — 'living legend'
Pietman was recently named one of the 40 Living Legends of the wine industry at an event celebrating 350 years of winemaking in South Africa. South Africa is unique in being able to identify the arrival of its first vines and the very day the first wine was pressed: February 2, 1659 as recorded in the diary of Jan van Riebeeck of the Dutch East India Company with the words, "Today, praise be to God, wine was made for the first time from Cape grapes."
One day wine tours
Pietman's One Day wine tours are designed individually so that none of them are the same. They give each visitor insight into the world of winemaking. In most cases, the estate owner or winemaker will be on hand to answer questions and make the visit a bit more special; most are personal friends Pietman made during a lifetime in the Winelands wine industry.
More than wine
Depending on each visitor's interests, Pietman may also include a visit to an art gallery or a museum and he will be delighted to talk with you about South Africa and its history, languages, politics, customs and traditions.
Pietman will pick you up and drop you off at your hotel at the start and end of the tour, and a light lunch is included. If you would like more information on these tours please ask your Audley specialist.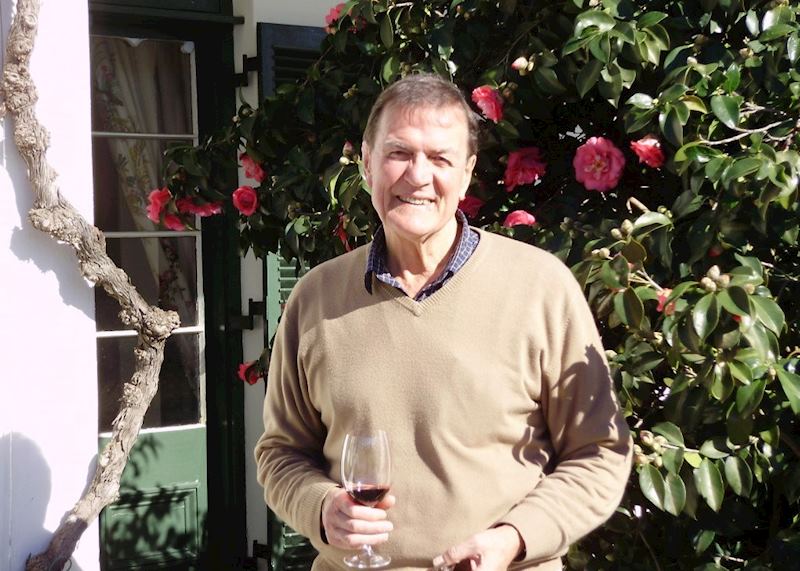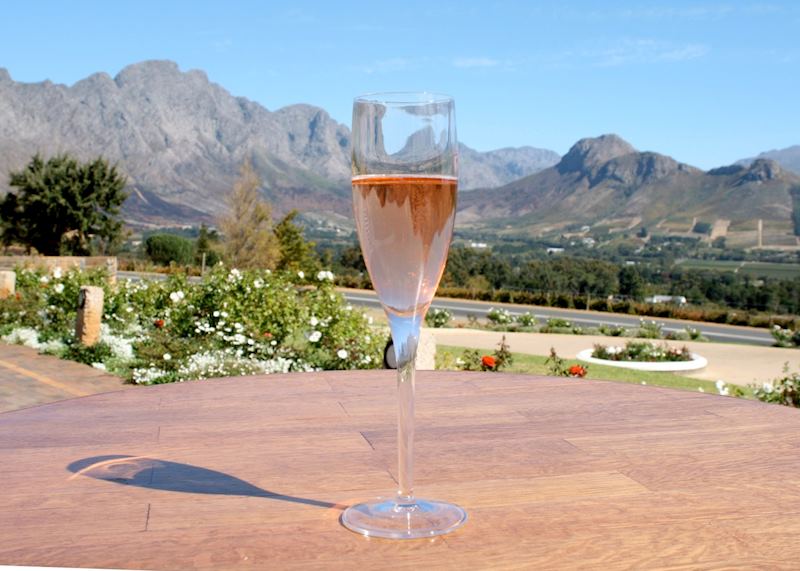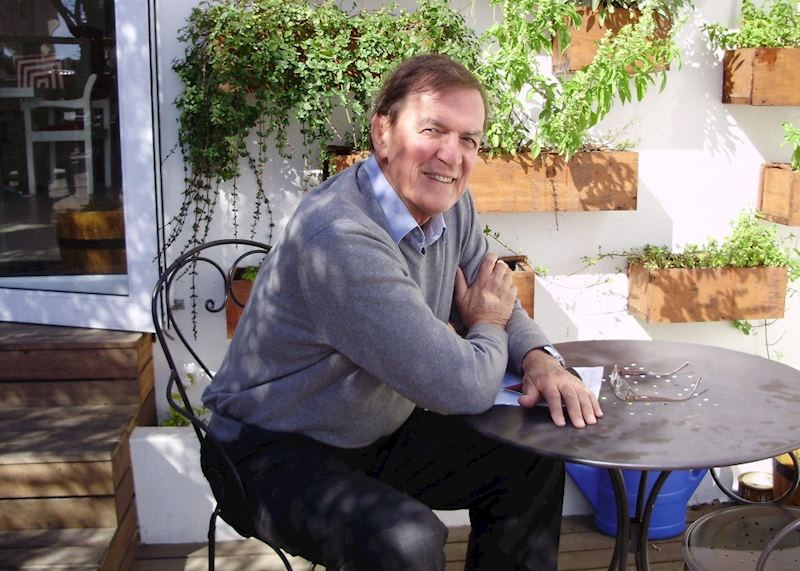 Recommended wine excursions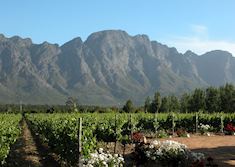 This unique tram service runs from the historic Franschhoek Village and stops at some of South Africa's oldest and most renowned wine estates.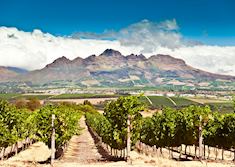 Learn about the Winelands of South Africa and sample a variety of its wines as you visit the towns of Paarl, Stellenbosch and Franschhoek.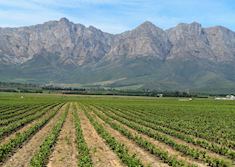 What better way to explore the beautiful Winelands than on horseback.
Audley's top wine tips from our specialists
Our South Africa team includes specialists from South Africa as well as those who have studied and worked there. Accordingly, they have built up a wealth of experience. They would be delighted to chat with you about where to stay in the Winelands and could put together your perfect South Africa itinerary.
Here, they share a few of their top tips so you can make the most of your stay in the Winelands.
Arista's top tips
"Most estates will crate-up and ship wine to you in the US, although you may have to pay duty on it when it arrives home. Unless you are planning to buy at least half a crate; this is not an especially cheap way of buying wine, although it does save you carrying heavy bottles in your luggage!"
"Stop in Stellenbosch for lunch; you can walk around the town, see the historic sites and walk off the wine from the morning, before heading off to the next wine estate in the afternoon."
"It is best to have a driver-guide while you are in the Winelands. He can drive you around the various estates and allow you to enjoy drinking the wine rather than just sampling it."
Charlotte's top tips
"If you are in Franschhoek on a Saturday visit the Haute Cabriere Wine Estate, where you'll be able to take part in a special tour of the wine-making process and witness the tradition of opening a sparkling bottle of wine with a French cavalry saber."
"If you are heading out on a day of wine tasting have a big breakfast to line your stomach — it's easy to get carried away with so many fantastic wines to sample."
"If you are interested in history, take a walking tour of Stellenbosch, where you visit various houses in the center of the town that depict different eras."
Kirsty's top tips
"Take a guided tour; it brings the history of the place alive, you will learn a lot about the different wines, including how they are produced. You also get a driver and you get to visit some hidden gems of vineyards."
"Stay actually in the Winelands rather than doing a day trip from Cape Town, as you get to really immerse yourself in the area. Stellenbosch is my favorite as it is a fun and vibrant place."
"Drive up the Franschhoek Pass for a great photo opportunity."
"The John Platter South Africa Wine Guide is a very useful reference guide for those interested in their wines. This guide gives a comprehensive listing of all South African estates and comments on the quality of their wines."