Climbing Kilimanjaro is the ultimate goal for many trekkers. It's a challenging week-long hike from the savannah of West Kilimanjaro up to frozen glaciers at the peak.
Reaching the top isn't easy, but it's an achievable goal if you have a reasonable level of fitness and a steady pace.
Each day brings a new landscape, as you move through rainforest and alpine desert to ice and snow at the summit.
There are five or six different approaches to the top, but all lead to Uhuru Peak, where the breathtaking views will make you forget the hours of slogging.
Reaching the summit is truly unforgettable, as dawn turns the clouds pink, and the sun rises over Africa.
Where to go trekking in Tanzania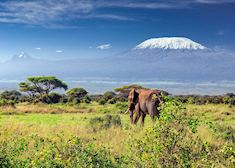 Standing at 5,895 meters tall, Kilimanjaro towers over the plains of Kenya and Tanzania. With knowledgeable guides it is possible to climb it over the course of several days.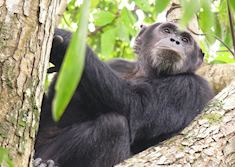 The Mahale Mountains are the best place in Africa to track and observe wild chimpanzees; crouching low, you can watch them grooming, drinking and playing. Visiting Lake Tanganyika is another highlight.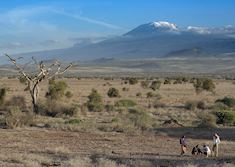 The land of West Kilimanjaro is leased from the local Maasai and is a true wilderness area with open plains, acacia woodland and above all, spectacular views of Mount Kilimanjaro.
Further reading