The best time to visit the Galapagos Islands depends on the wildlife you want to see. The waved albatross, for example, can only be observed between April and November.
As for climate, the seasons in the Galapagos split roughly into two: cool and dry (June to November), and warm and wet (December to May). August and September see the coolest temperatures and choppiest conditions, but many cruises still operate at this time and our specialists will select a vessel with increased stability if you have concerns about motion sickness.
The warmer season is better if you want to go diving, because the water will have calmed down and the visibility will have improved. There are also more sea turtles around.
Creating tailor-made tours for over 25 years

Excellent
TrustScore

4.7 | 3424 reviews

Month-by-month guide for traveling in the Galapagos Islands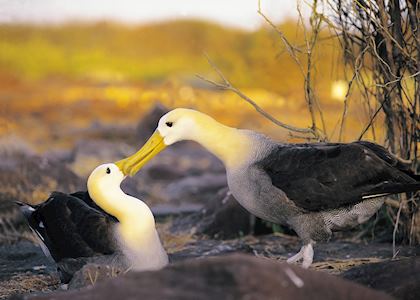 Visiting the Galapagos Islands in January - February
The land and sea temperatures in the Galapagos are warming. Despite this being the wet season, the months from January to May are also the sunniest, with the rain usually only manifesting itself in short periods of drizzle. Land birds begin unusual courtship rituals that are fascinating to watch, sea turtles are nesting and marine iguanas become brightly colored.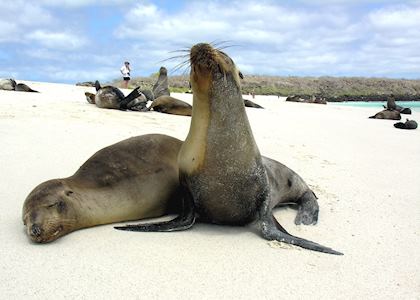 Visiting the Galapagos Islands in March - May
As the rains begin to cease, flowers begin to blossom on the islands, making for some colorful landscapes. Sea turtles and land iguanas are hatching, and playful young sea lions are easy to spot on the beaches.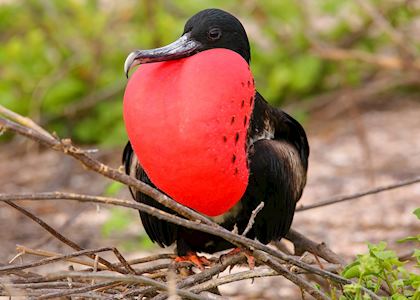 Visiting the Galapagos Islands in June
June marks the beginning of the seasonal change in the Galapagos, with the Humboldt Current bringing cooler conditions. In reality, heavy rain is rare — the main difference as the season progresses will be cloudier skies, more wind and cooler waters with more waves. The wildlife remains prolific, with seabirds becoming particularly active and penguins enjoying the cool waters and plentiful fish.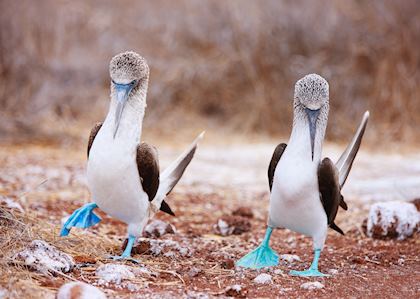 Visiting the Galapagos Islands in July
A great month to witness the fascinating mating ritual of the blue-footed booby. The seabird activity does not end here however; the bright red pouches of frigatebird can be seen on North Seymour, flightless cormorants perform mating and nesting rituals on Fernandina and waved albatross are already arriving on Española.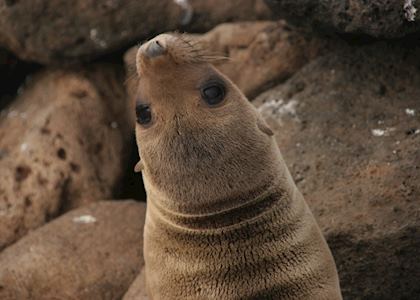 Visiting the Galapagos Islands in August
The winds are beginning to reach their strongest, but European and North American school vacations still bring plenty of visitors to the islands. Giant tortoises begin returning to the highlands after their migration to the lowlands in June, and sea lion pupping season has begun in earnest, so look out for their playful offspring.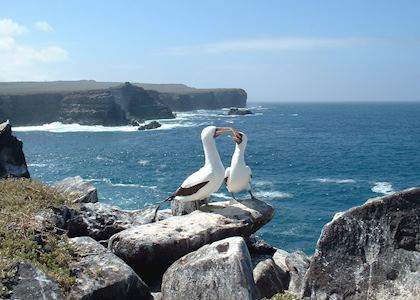 Visiting the Galapagos Islands in September
September is the quietest month to visit the Galapagos, and some cruise operators take advantage of this to prepare their vessels in dry dock for the next season. Those who do visit at this time can observe particularly active sea lions in the western and central islands, as well as plenty of activity at seabird nesting sites.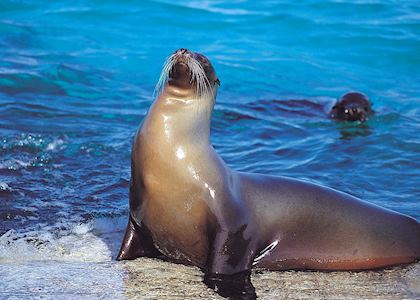 Visiting the Galapagos Islands in October - November
The winds gradually begin to calm at this time of year. Blue footed boobies are raising their chicks on Española and Isabela, and sea lion pups play in the water.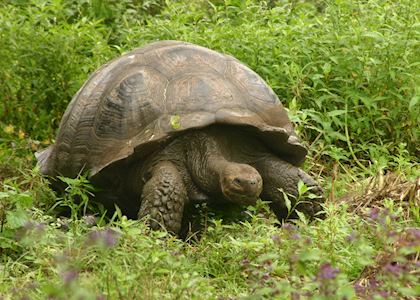 Visiting the Galapagos Islands in December
The warmer weather begins in earnest, wildlife is abundant and the islands are becoming green. South American vacation season begins and as Christmas approaches, booking early is absolutely essential if you wish to travel at this time.
Galapagos Islands Climate Guide
Destination
Jan
Feb
Mar
Apr
May
Jun
Jul
Aug
Sep
Oct
Nov
Dec

Punta Espinosa (Isla Fernandina)

30°C

51mm

31°C

47mm

31°C

50mm

31°C

54mm

29°C

24mm

27°C

32mm

27°C

35mm

26°C

38mm

26°C

52mm

26°C

38mm

27°C

11mm

29°C

17mm

Playa las Bachas (Isla Santa Cruz)

28°C

92mm

30°C

77mm

30°C

79mm

30°C

85mm

28°C

41mm

26°C

44mm

25°C

54mm

24°C

48mm

24°C

61mm

25°C

48mm

26°C

31mm

27°C

54mm

Puerto Villamil (Isla Isabela)

29°C

52mm

31°C

50mm

31°C

63mm

31°C

58mm

29°C

21mm

27°C

19mm

26°C

24mm

25°C

24mm

25°C

33mm

26°C

22mm

27°C

12mm

28°C

23mm
Why travel with Audley?
100% tailor-made tours
Fully protected travel
Established for over 25 years
98% of our clients would recommend us Travel advice
Practical tips for traveling to the Galapagos Islands, from social protocols to guidance on money matters, with a link to the latest Government of Canada travel advice.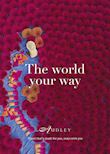 Request our brochure
Covering all seven continents, The world your way shows you how you can see the world with us. It features trip ideas from our specialists alongside hand-picked stays and experiences, and introduces our approach to creating meaningful travel experiences.
Trip ideas and travel guides for exploring the Galapagos Islands