By Audley specialist Andea
You know London as the home of monarchs and monuments — Westminster Abbey, the Tower, Buckingham Palace and Big Ben. But don't let the brilliance of those sights dazzle you to the city's other allures. During my years living there, I discovered a different London, one that is knitted together from quiet alleyways, lively markets, and peaceful parks.
After Roman times, London was little more than an assortment of villages that the city has slowly engulfed over the centuries. This gives the city many hubs, each with its own personality. It's worth getting away from the usual attractions to explore more of this dynamic and modern metropolis.
Things to do and see in London
Notting Hill and Portobello Road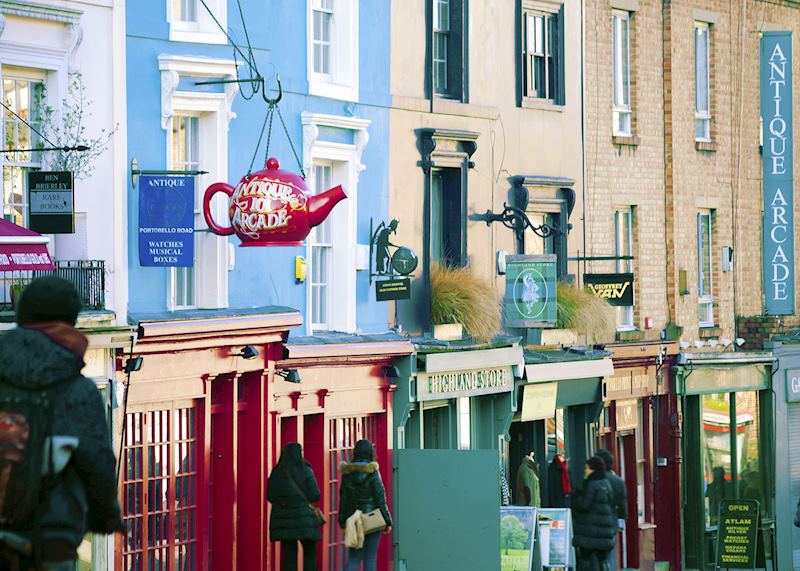 Many Londoners like to while away a Saturday by perusing the stalls at Portobello Market in the gentrified, avant-garde district of Notting Hill. The market is actually many markets in one, including sections dedicated to produce, second-hand goods, and vintage clothes and fashion. But the main event is the Saturday antiques market. Hundreds of traders offer a veritable Aladdin's cave of goods: silver, clocks, coins, vinyl albums, vintage lace, furniture, art, china, crystal, cameras… the list goes on for half a mile of tightly packed stalls and arcades.
Casual shoppers and serious collectors alike flock to the market, so I suggest getting there early to avoid the seething throngs. I like to skip the cafés and eat at one of the hot food stalls that reflect the city's many culinary influences: classic fish and chips, curry, paella, bratwurst, and North African and Caribbean street food feature among the choices.
If you simply choose to avoid the crush altogether, I recommend a Sunday stroll through Notting Hill. It's easier to admire the area without the market stalls and crowds. The roads are lined with classic London townhouses — sporting pillared porches, stucco fronts, and wrought-iron balconies — that have been painted in pretty pastels, giving the area a bohemian air.
When planning your trip, be aware that the Notting Hill Carnival, held each August, attracts more than a million visitors. The street fair showcases the area's rich West Indian history: steel drums, flamboyantly costumed dancers, and spicy street food.
Bloomsbury and the British Library
I lived in Bloomsbury during my time in London and it still holds a special place in my heart. The garden squares, with their stately homes, provide a respite from the city's urban throb. I was surprised by the amount of green space in the city as a whole and in Bloomsbury in particular.
These tidy parks, criss-crossed with paths, consist of well-manicured lawns dotted with trees and the occasional statue. They provide a tranquil setting for a picnic lunch, people watching or simply a diversion on your way to somewhere else. I have fond memories of spending lazy afternoons in Bloomsbury Square, Russell Square and Tavistock Square. And, thanks to prohibitions against playing sports in the park, you generally don't have to worry about getting thwacked upside your head with an errant ball.
The area is best known for its lettered antecedents. If you're bookish, I recommend a guided walking tour of the area's literary history. The tour encompasses sites frequented by the Bloomsbury Group, but also other authors like George Orwell and Charles Dickens.
The tour ends at the British Library, which is the national library for the UK and the second largest library in the world. It's also exceptionally unattractive from the outside, an unfortunate red-brick slab that looks like a brutalist boot factory. But inside, the permanent exhibit at the Sir John Ritblat Treasures room is one of London's best-kept secrets.
The collection is prodigious in its scope, and includes an original copy of the Magna Carta, one of Shakespeare's First Folio, da Vinci sketches, and handwritten lyrics by John Lennon on the back of his son's birthday card. I found it remarkable to be able to look at the tattered and stained pages of the 1,000-year-old illuminated manuscript of Beowulf.
Ronnie Scott's Jazz Club in Soho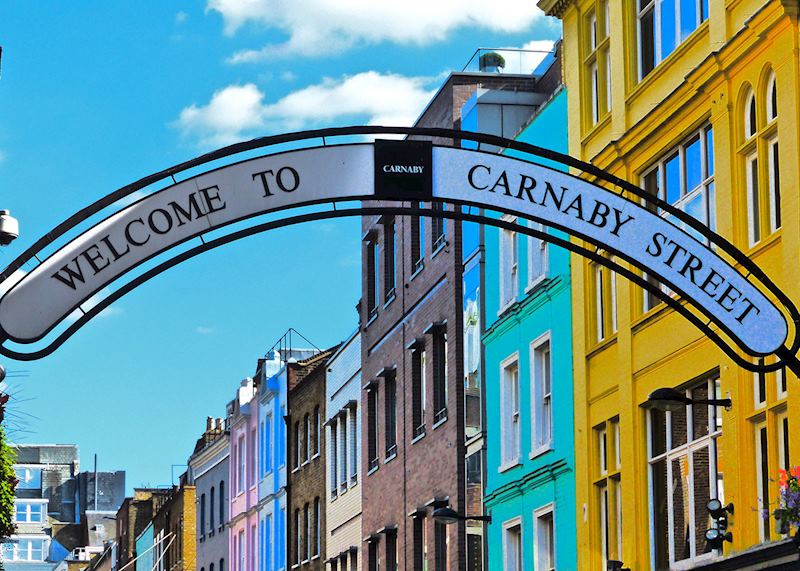 Buzzing with nightlife and humming with energy, Soho is the place to go for evening entertainment. Britain's latest food trends are born here at hundreds of restaurants, pubs, and bars, featuring cuisines from around the world. Restaurants rise and fall on the ever-changing tides of fashion, so if you want to visit somewhere au courant then make reservations early or expect to wait in a long line.
I prefer to bypass the search for the latest and greatest and instead head straight for the retro charms of Ronnie Scott's. Downstairs is one of the oldest jazz clubs in the world, hosting a world-class line-up of performers. Jazz aficionados who want to visit should be sure to buy tickets well ahead of time. For spontaneous evenings out, I prefer Upstairs @ Ronnie's. This atmospheric bar has a vintage speakeasy feel and you can count on excellent live music every night, no reservations required.
Hampstead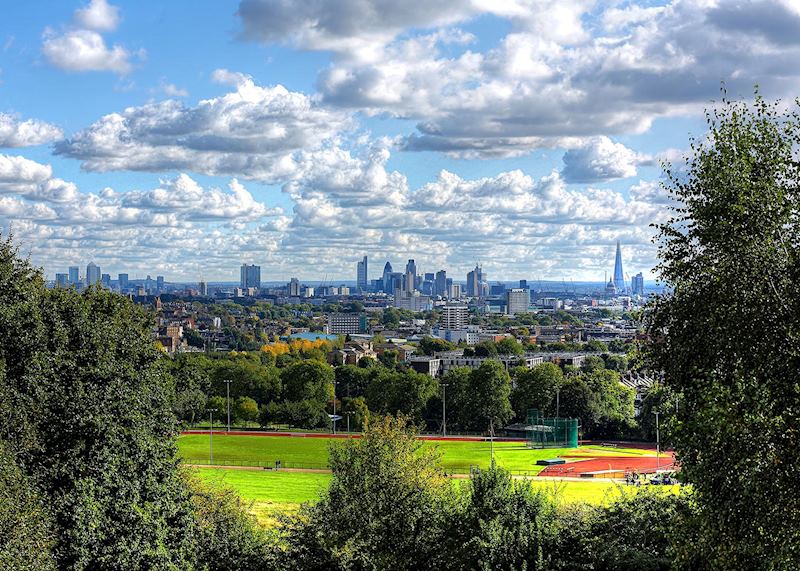 Hampstead Heath, known to locals as simply 'the Heath', is just a quick Tube ride from central London. This sprawling park is more than 1,000 years old and its rolling hills and venerable trees feel quite wild compared to the manicured lawns of other city parks. A climb up the park's Parliament Hill rewards you with a panoramic view of the city, one that has been beloved by Londoners for centuries. Within the heath, there are three bathing ponds, as well as cafés, playing fields, and a zoo.
Nearby is Hampstead Village, a district known for its liberal humanism, artistic heritage, and (nowadays) an exceptional number of millionaires. If you're hungry, you can stop in at one of the very traditional pubs — the Holly Bush was only recently converted from gas lamps. After lunch, you're close by for visiting Keats House, a museum dedicated to the life of the Romantic poet.
Beyond the Tube — better ways to get around

Though its detailed map can be a little intimidating at first, the Tube (officially called the London Underground) remains the most common way to get around for locals and visitors alike. And with good reason; it's fast, inexpensive and comprehensive. You use the Tube, and many other public transportation options, with a pay-as-you-go smart card called an Oyster card. You can even order one online and have it delivered before your trip.
However, it can be hard to get a sense of the geography of the city when you just zoom underground from one station to another. Especially because the Tube map isn't at all to scale and stops that seem far from each other can, in fact, be around the corner (and vice versa). As it's a largely subterranean mode of transport, you also miss glimpsed vantages of the city as you travel.
Mini Cooper tour
A private tour in a Mini Cooper is a great way to get an overview of the whole city's layout and to see many of the popular sights in one big gulp, all while avoiding the crowds. Your driver can tailor the route to your interests — one of my companions was a fan of guerilla art and our driver took us to see a work by Banksy tucked into a tunnel.
The River Thames

The Thames was the first major thoroughfare of the city, and in a world of trains, planes, and cars it remains an excellent way to navigate between important places. River Buses provide fast, frequent transit between piers and you can pay with an Oyster Card. River cruises come in a variety of options — hop-on, hop-off jaunts, narrated sightseeing tours, and afternoon tea cruises.
Greenwich is a popular destination, with attractions like the Royal Observatory, the Prime Meridian, and the National Maritime Museum. However, I always found the Tube ride out to Greenwich a long, dull trip. Taking a boat instead turns a necessity into a pleasure. As you glide past, you'll get a water-level view of some of London's most familiar buildings, including the Tower. So many prisoners sailed into the Tower through Traitor's Gate — many of them never to leave. I felt a visceral jolt as I passed by the low, water-stained arch, seeing it as they must have.
Bike rentals
You can take a page from local commuters and get around the city on a bicycle. Though I wouldn't recommend biking along the main roads, much of London is very accessible to even a casual cyclist and it's a fun way to tour the more residential areas. I often availed myself of the local bike-share stations (though please note they don't provide safety helmets) and pedaled through the quiet streets of Mayfair, near Hyde Park, taking in the pillared homes with their black gates. Pimlico, South Kensington and Chelsea are also good for cycling.
Get a new perspective: The best views of London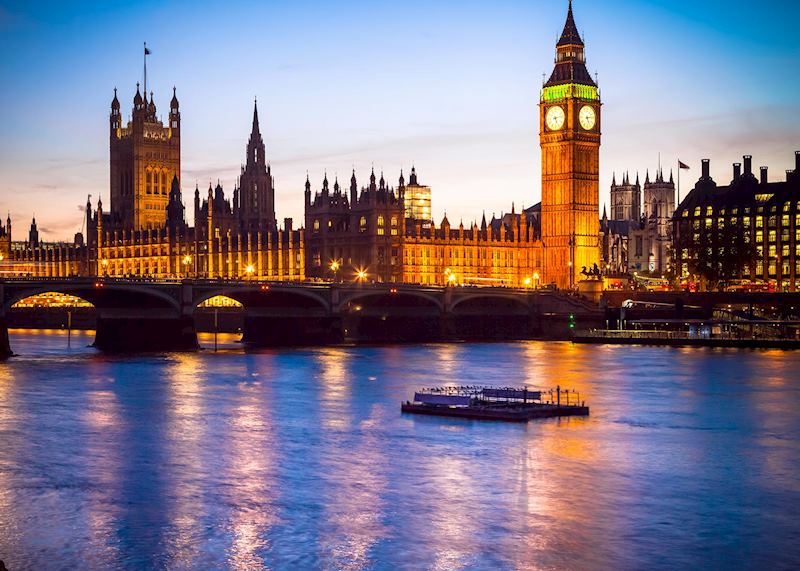 I'm always drawn to views. Whenever I go somewhere new, I look for the rooftop bars and unusual lookouts. One of the reasons I love London is because the city also values views. There are 13 vistas in and of the city that are protected by law. Here are some of my most recommended places to see the whole of London spread out before you.
St Paul's Cathedral
St Paul's Whispering Gallery is a common stop for visitors. But if you have a good head for heights, you should climb up another two levels to the Golden Gallery. It's an exceptional vantage point and can provide an antidote to cathedral fatigue.
Westminster and Parliament
Parliament Square is often a chaotic scene thanks to the press of tour groups and protesters, which can make it hard to appreciate the beauty of the surrounding buildings. Instead, stroll along the esplanade along the South Bank. Especially at night, you can enjoy an unimpeded view of Parliament and Big Ben's Elizabeth Tower without the need to dodge selfie sticks and angry signs.

Monument to the Great Fire of London
Christopher Wren and Robert Hooke designed this towering Doric column and more than 300 years later it still provides impressive views of London. After a 311-step climb up a tight spiral stair, you get a panoramic view that includes the Tower Bridge, the Gherkin and the Cheesegrater.
Other excellent views
The top floor of the Switch House at Tate Modern is an open viewing gallery with sightlines of the city. And the Millennium Bridge, which spans the Thames between the Tate and St Paul's, was built specifically to frame the south façade of the cathedral between its supports. For me, this view, contrasting the futuristic steel-and-glass bridge with the Baroque stone cathedral, encapsulates the spirit of the city.
Tips for visiting London's museums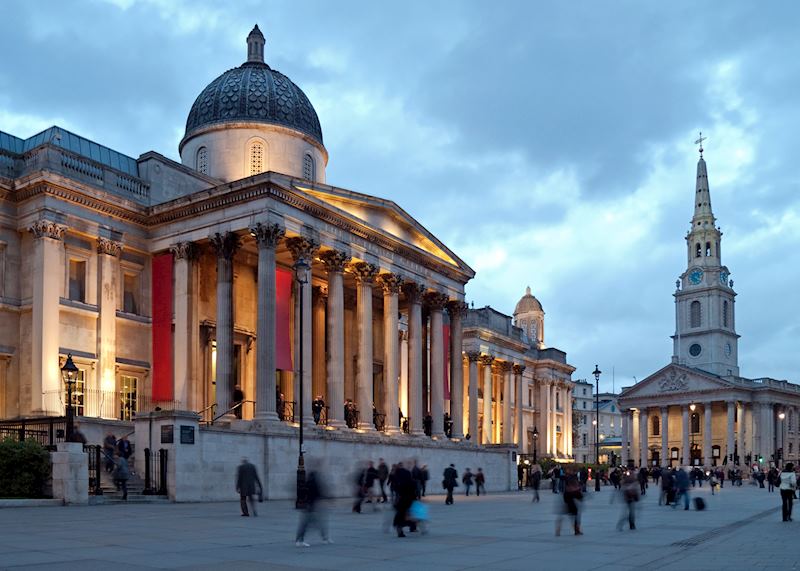 Art at night
London is blessed with an abundance of museums. And museum visitors. Happily, there are ways to avoid the school groups and thick clusters that gather around popular works. Many of the city's museums and galleries have late opening hours one day a week, for adults only, particularly during the summer months. The evenings often include talks, workshops, performances, and food and drinks. For example, the British Museum, the Royal Academy of Art and the National Gallery are open late most Fridays.
Sir John Soane's Museum
London is dotted with small museums of all sorts and you're likely to find one that appeals to your particular interest. But I recommend the Sir John Soane's Museum.
Soane was a 19th-century architect who spent his adult life collecting a magpie's assortment of objects from around the world, including paintings, books, sculptures, bronze busts, the pharaoh Seti I's alabaster sarcophagus, and more than 30,000 architectural drawings.
He filled his house with his treasures, arranged to suit his own eclectic tastes, and it remains just as he left it when he died. Only 90 visitors are allowed at any given time, which gives you the space to appreciate this eccentric museum dedicated to the life's work of an eccentric man.
Once a month, on the first Tuesday, the museum is lit with candlelight and opens its doors in the evening to the first couple of hundred visitors on a first-come, first-served basis.
Places to stay in London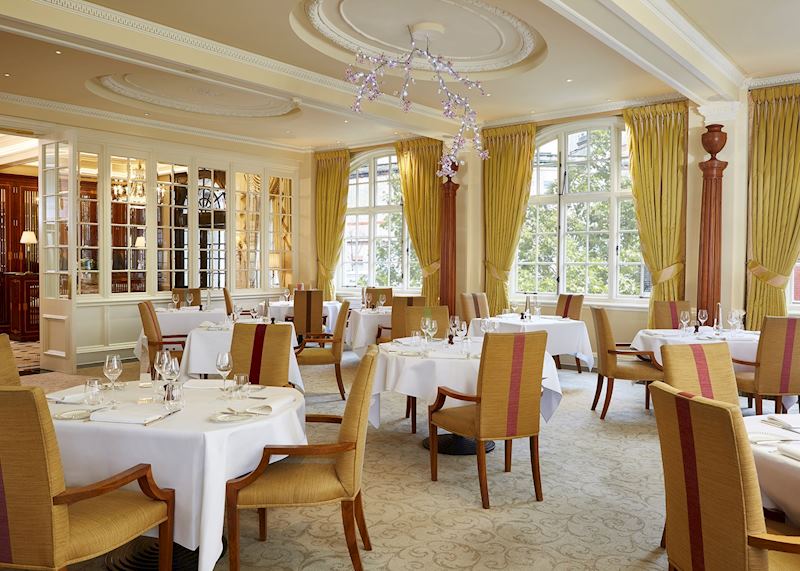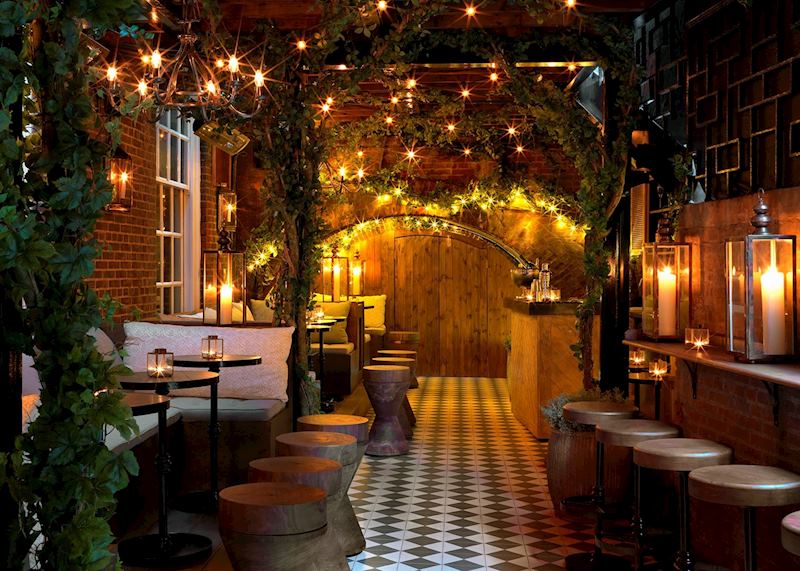 For understated English elegance, I'd pick the Goring, a sophisticated boutique hotel in the heart of Belgravia. Its tea room is a special delight if you want to indulge in that most English of rituals and sip first-flush teas while nibbling on dainty sandwiches or jam-layered scones. The Duchess of Cambridge is a regular patron.
The Bloomsbury Hotel is centrally located but feels as if it's far from the madding crowds, providing an excellent base for exploring the city as well as a quiet refuge. The hotel's Club Bar is a warm, 1930s-style space that reflects the area's literary heritage.
Best time to visit London
The British summer is the most popular time to visit London, which is an excellent reason to plan your trip for some other season. In addition to the predictable crowds, the Tube has no air conditioning, and during a heatwave it can become brutally hot. March to June and September to November offer excellent weather and thinner crowds.
Start planning your trip to London

Start thinking about your experience. These itineraries are simply suggestions for how you could enjoy some of the same experiences as our specialists. They're just for inspiration, because your trip will be created around your particular tastes.
View All Tours in England
Further reading