From solar panels to conservation efforts to projects that support their local communities, many of the hotels we love best have taken steps to become more sustainable. Many others have been planned that way from the very start. We prefer to work with these stays because they share our passion for preserving and protecting the places we love to visit.
Here, we've winnowed down the many hundreds (or even thousands) of sustainable stays that we work with to suggest ten scattered around the globe, from Australia to Zanzibar.
1. Awaroa Lodge
Abel Tasman National Park, New Zealand
Tucked into native New Zealand forest and entirely inaccessible by road, Awaroa Lodge is an intimate stay in the heart of the Abel Tasman National Park. Starting in 2012, the lodge has been working with the Department of Conservation as part of Project Janszoon, an effort to restore the local ecology by reducing predators and reintroducing native birds and animals. Recently, they've released a number of kākās, boisterous forest parrots that require large tracts of undisturbed forest to thrive.
Get me there: Eco-friendly South Island explorer | More about New Zealand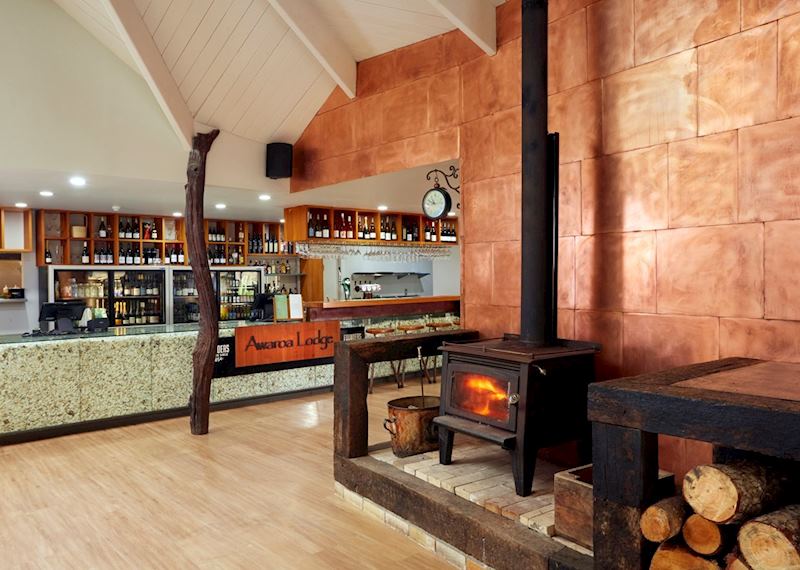 2. Uakari Floating Lodge
The Amazon Rainforest, Brazil
Run by locals, Brazil's Uakari Floating Lodge supports the Mamirauá Institute. From its original inception, the lodge was intended to be the best example of ecotourism in the Amazon. That includes everything from the solar-warmed showers to the workers' schedules, which were designed to allow members of riverside communities to balance both work and traditional life.
Get me there: Brazil in a nutshell | More about Brazil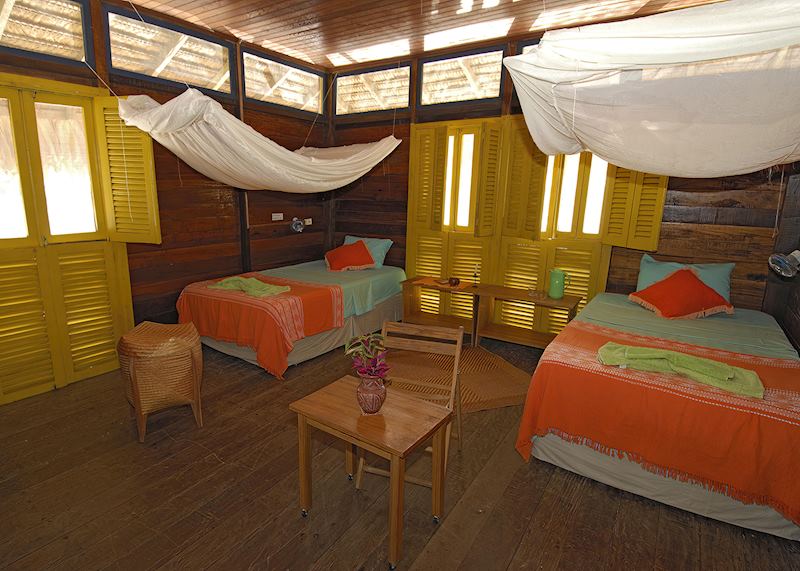 3. Explora Patagonia National Park
Patagonia National Park, Chile
Conservation issues are at the heart of Explora in Patagonia National Park — for example, every aspect of the lodge's operations is carbon neutral (through a combination of eco-friendly practices and carbon offsets). The property has also partnered with the Nature Conservancy to bring together the expertise of scientists and the community, helping to protect the wild lands that make it such a compelling destination.
Get me there: | Chilean Patagonia Tour | More about Chile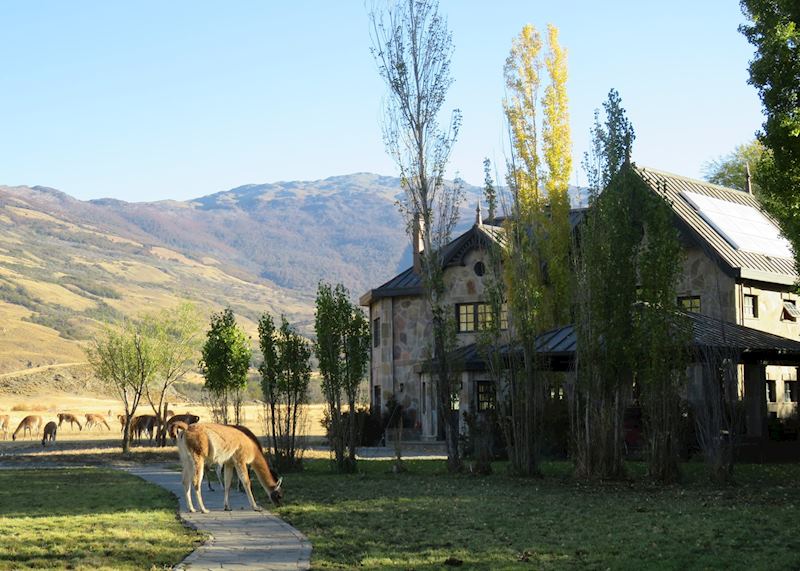 4. Chumbe Island Lodge
Chumbe Private Island, Zanzibar
Chumbe Island Lodge is a perfect example of responsible tourism. Seven ingeniously designed bandas (thatched houses) are tucked into the vegetation overlooking the beach, and each has been designed to catch and filter its own rainwater.
Get me there: Classic safari and beach | More about Zanzibar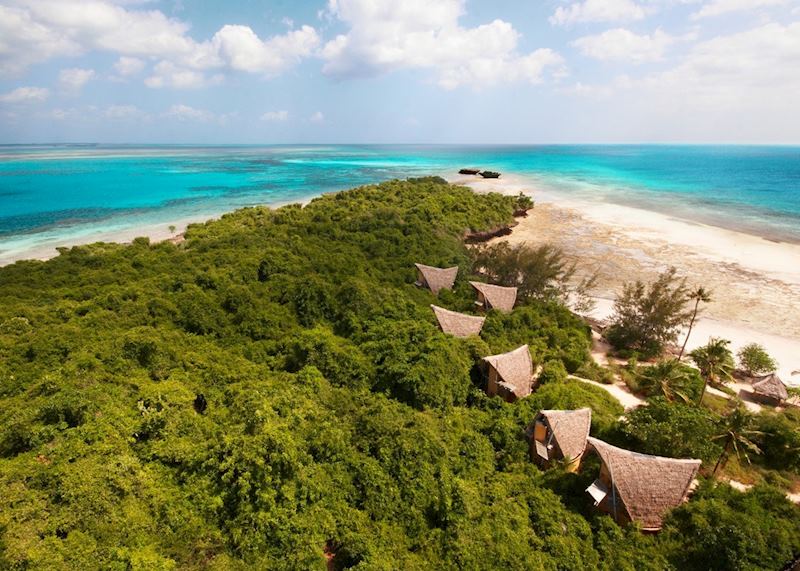 5. Etendeka Camp
Damaraland, Namibia
Etendeka Camp is located on the open Etendeka lava plains. Surrounded by dramatic scenery, this simple, rustic lodge is entirely run on solar energy. The bucket showers in each of the rooms are in keeping with the rustic, low impact style. And, staying here gives you a good chance of spotting desert-adapted elephant, mountain zebra, giraffe, and springbok.
Get me there: Namibia's wildlife highlights | More about Namibia
6. Hotel Punta Islita
Northern Pacific Coast, Costa Rica
Hotel Punta Islita offers a peaceful place to end your Costa Rica trip. Surrounded by tropical dry forest and thriving endemic flora and fauna, the hotel works hard to take part in local conservation efforts that help preserve the species that thrive there.
Get me there: Discover Costa Rica | More about Costa Rica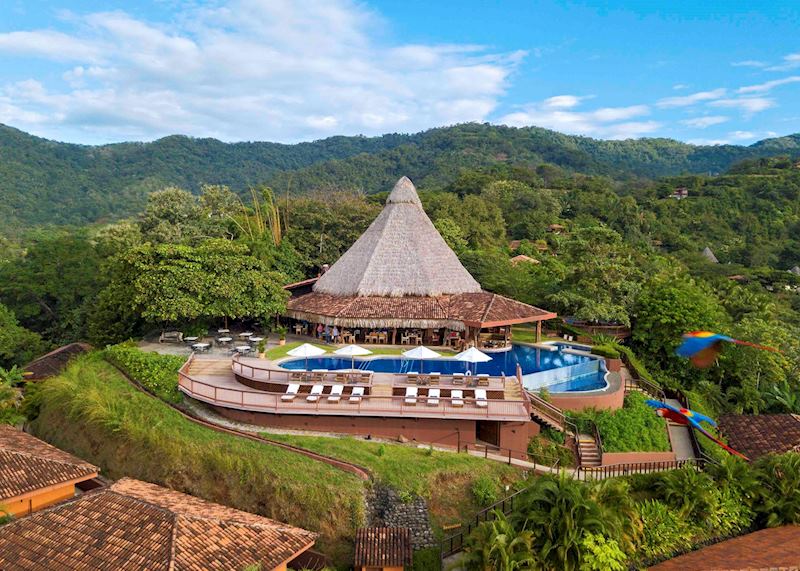 7. Phum Baitang
Siem Reap, Cambodia
The stilted villas at Phum Baitang all call upon traditional building methods from the region, which means they're made from locally sourced and sustainable materials like thatch, rattan, and clay. The hotel also has strict environmental policies in place, including reducing plastic to a bare minimum and filtering drinking water on site. Additionally, most of the staff hail from the nearby village.
Get me there: Classic Cambodia | More about Cambodia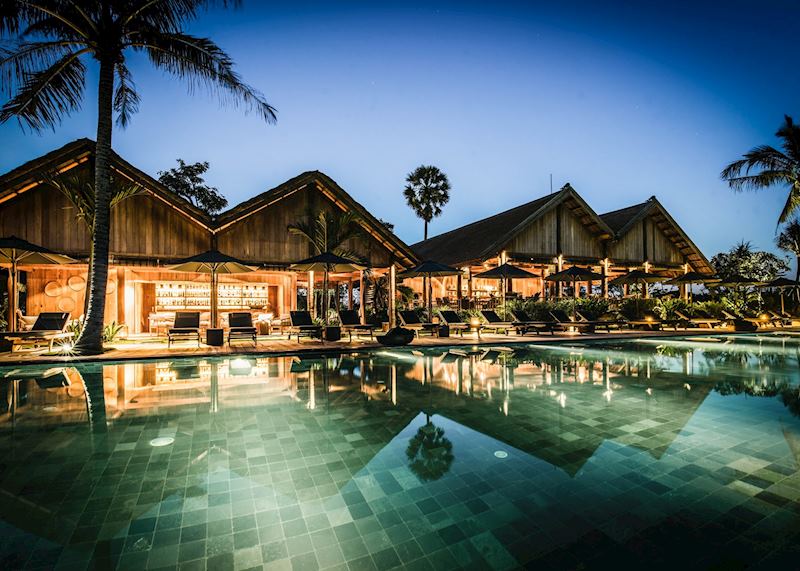 8. Mela Kothi - Chambal Safari Lodge
Chambal Sanctuary, India
Chambal Safari Lodge actively promotes conservation and environment management projects, contributing part of the proceeds from their safaris to the upkeep of these projects. Indigenous trees and shrubs are planted every year to supplement the existing growth, while the team at the lodge have helped create check-dams in the ravines and large ponds for collecting and storing rainwater.
Get me there: India's rural golden triangle | More about India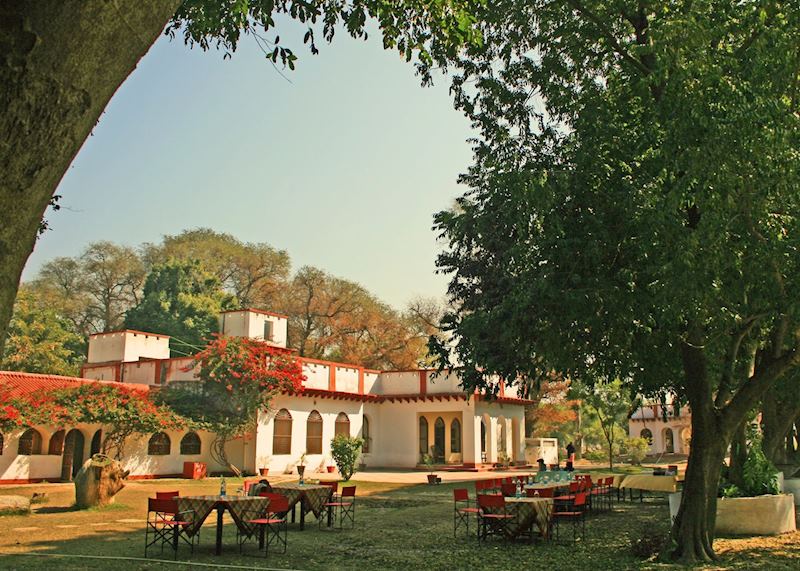 9. Sal Salis
Cape Range National Park, Australia
From the guest soaps to the architecture of the platform tents, everything about Sal Salis is designed to rest as lightly as possible on the land. Nestled among the coastal sand dunes between Ningaloo Reef and Cape Range National Park, the camp prides itself on only using about 20 L (5 gallons) of water for each guest — that's about 5% of industry average.
Get me there: Western Australia wildlife journey | More about Australia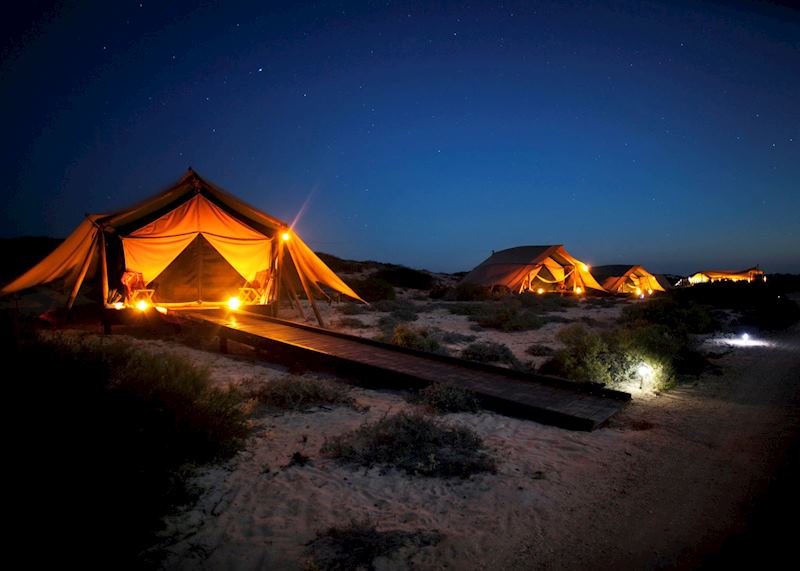 10. Feynan Lodge
Dana Biosphere Reserve, Jordan
Probably the most eco-friendly stay in the Middle East, Feynan Lodge is a traditional mud-brick building deep in the heart of the Dana Biosphere Reserve. Every visit here helps support the reserve's efforts to protect and preserve the fragile desert ecosystem. The lodge has a comprehensive set of policies that reduce your stay's impact, including the use of solar power in the kitchen and, during the brief winter, a sustainable fuel called jift (made from olive pits) for heating.
Get me there: Jordan's nature reserves | More about Jordan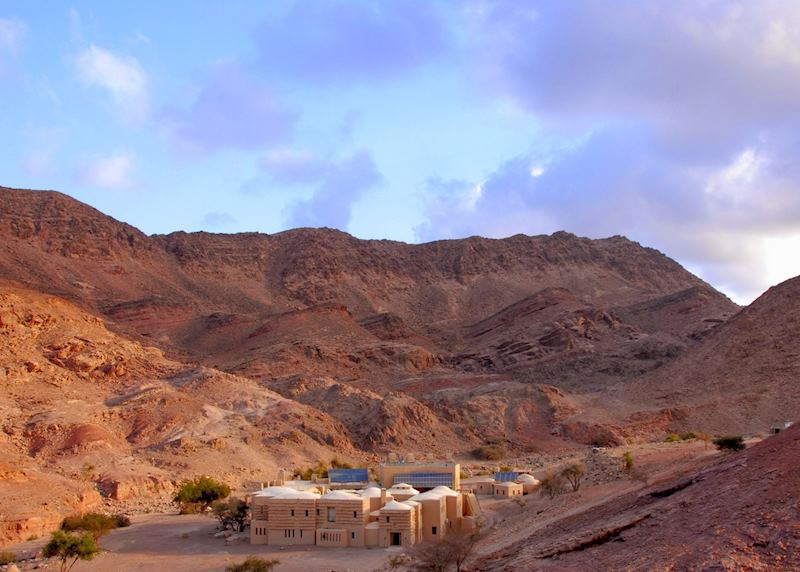 Further reading