By Australia and New Zealand specialist James
You could go from the Red Centre's desert panoramas to tropical Queensland, and follow it all up with the glaciers, sea cliffs and snowy mountain ranges of South Island. Or, embark on a wildlife-themed trip, going from the underwater wonderlands of the Ningaloo or Great Barrier reefs to New Zealand's Kaikoura, one of the world's best whale-watching destinations. Combining Australia and New Zealand in the same trip lets you experience wildly contrasting topographies and ecosystems within the space of a few weeks. And, thanks to constantly improving flight connections, it's easier than ever to travel between the two.
It's natural you might want to visit Australia and New Zealand in one go: they're so close, and you're already taking a long plane journey to get to either place. There are lots of ways to split your time between the two countries — this Australia and New Zealand Uncovered trip outline is just a starting point.
But, for a really fulfilling trip, there are a few things you'll need to mull over.
How much time do I have?

Allow a minimum of three weeks. Any less than that, and I encourage you to focus on only one country.
Five weeks would give you time to see three different areas of Australia without feeling rushed — Sydney, Uluru/Ayers Rock and the Great Barrier Reef is a popular grouping. Then, you could head over to New Zealand for a ten-day road trip through the South Island's standout scenery.
When do I want to go?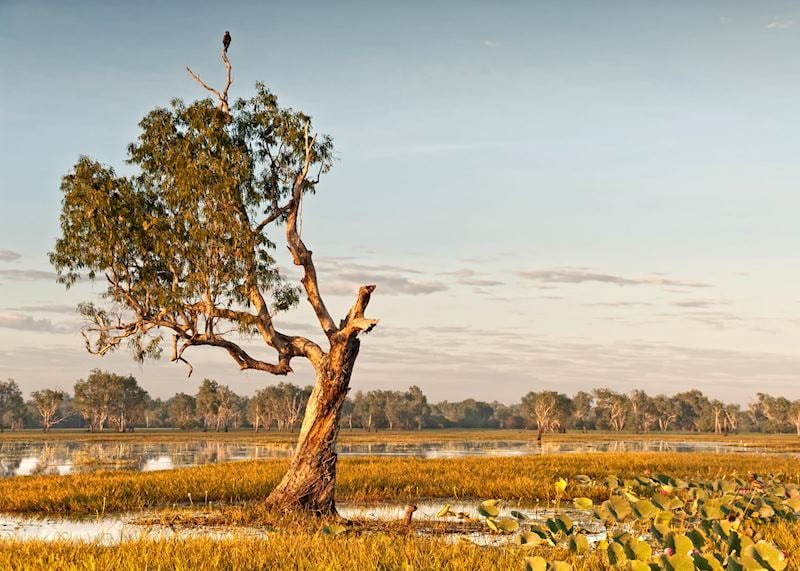 This question determines where exactly you'll go, so it needs to be considered upfront. It's really about coordinating the optimum times to go to different areas of Australia with the best time to travel to New Zealand.
I speak to many people who are set on cramming their visit into the Austral summer (December to March), to make the most of the Southern Hemisphere's warmer weather. This works well for New Zealand, but there are a few caveats for Australia.
Anywhere in Australia south of Brisbane enjoys warm weather and blue skies between December and March. But, this same period coincides with cyclone season in Queensland and the Great Barrier Reef. Visiting over the Christmas period can also rule out Kakadu National Park and the Northern Territory, which gets heavy rainfall at this time of year.
So, if you're planning to travel between December and March, think about the breadth of what Australia has to offer. The Outback isn't limited to Australia's Top End. As long as you're prepared for the baking sun, you can also experience the Outback in South Australia's Ikara-Flinders Ranges National Park — a land of clefted sandstone foothills, lonely homesteads, behemoth rock formations and roaming emus.
You can find out more about 'the Flinders' (as it's known) in our guide to South Australia's landscapes and wildlife. And, as an escape from the Outback's heat, you could always follow up the Flinders with a few cool glasses of wine in the vineyards of the Clare or Barossa valleys.
If you're not wedded to a December–March travel period, consider timing your trip for October and November instead. You could catch the tail end of the fine weather in Queensland in October, before moving on to a springtime Sydney. By the time you reach New Zealand in late October to early November, the days will be getting longer and becoming increasingly warmer.
If you want to see Australia's Top End at its finest, go between May and September, but bear in mind that you'll have less daylight in New Zealand at this time of year.
How many flights am I prepared to take?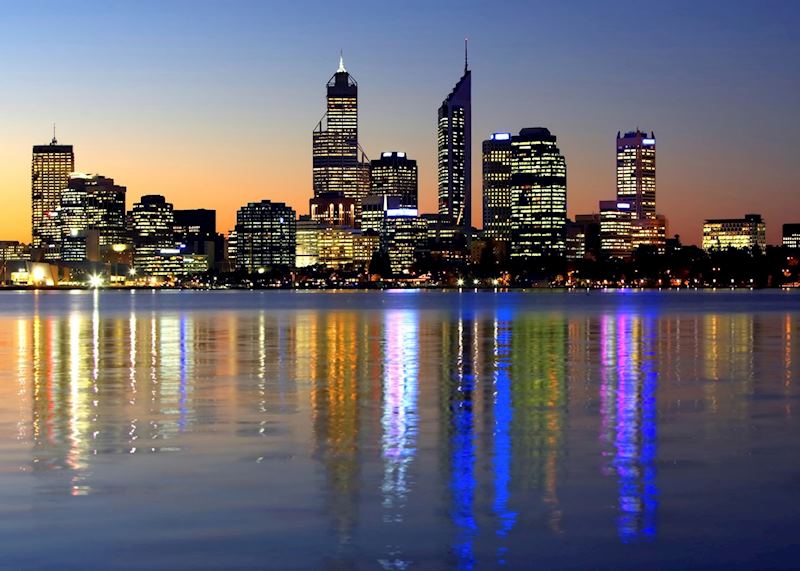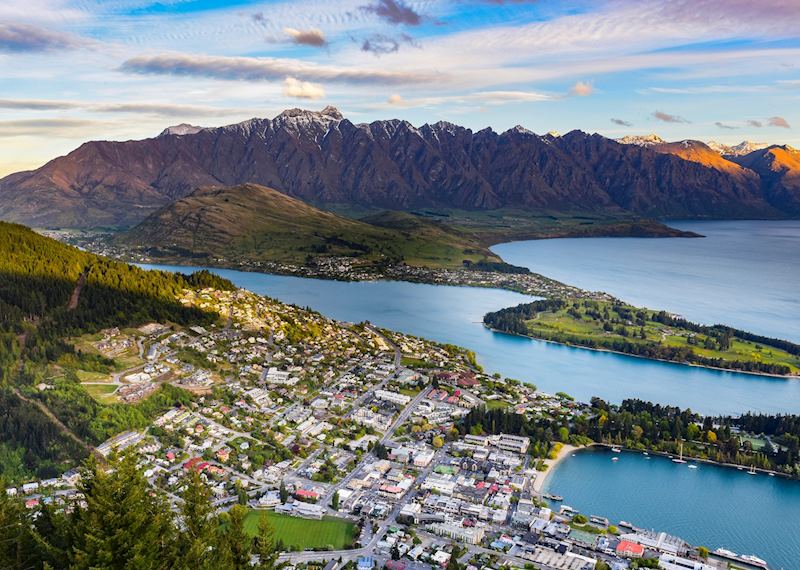 You have lots of options for flying between and Australia and New Zealand. Flight times are relatively short (it's three hours from Sydney to Auckland, the same amount of time it takes to fly from Sydney to Uluru).
You're not restricted to the major gateway cities of Auckland, Sydney, Queenstown and Melbourne, either. You could, say, fly from Christchurch to Perth, combining the South Island's scenic big hitters with time on the beaches and in the winelands of Western Australia's Margaret River Region.
When combining Australia and New Zealand, I always try to cut down on empty transit time. This can even make you reconsider how much you want to fit in to your trip: how many days do you really want to spend hanging around airports?
You can also break up your flying. You might fly into Sydney, then swing across to Queenstown to start exploring the South Island, before flying to Melbourne to drive the Great Ocean Road. There's nothing to say you can't go to Australia twice.
Nor do you have to use Sydney as your starting point. Fly direct to Cairns from Singapore or Hong Kong. Start with the Daintree Rainforest and the Great Barrier Reef, then hop down to Uluru/Ayers Rock, and culminate your Australia leg in Sydney before flying on to New Zealand.
How can I narrow down where I want to go?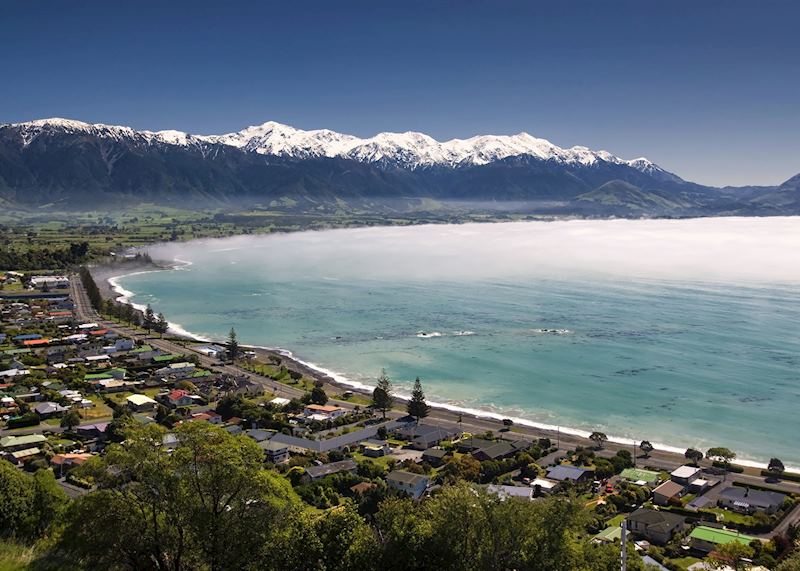 This is a tough one — you have to accept you won't see everything. Start by thinking about each country in isolation and having an honest conversation with yourself about what you really want to see in each.
As I touched on earlier, the beauty of Australia and New Zealand is that despite their proximity, they're scenically very distinct. In only a matter of weeks, you can go from shaking the dust off your boots in the Outback to strapping on crampons and walking on a glacier.
If you really don't know where to start with New Zealand, opt for a classic South Island road trip. This is where you'll find not only alpine panoramas, winelands and fjords, but also year-round whales, dusky dolphins, fur seals and more in Kaikoura.
With Australia, think about its varying ecosystems and which ones particularly appeal to you. The great knuckle-like, rust-red monolith of Uluru exerts a magnetic pull on some; others are less enthralled. The Great Barrier Reef often sits near the top of many Australia wish lists, but, if you've previously visited extensive coral reefs in other parts of the world, you might want to try something new.
When it comes to the cities, I usually argue the case for including Sydney, Melbourne and New Zealand's capital Wellington. But, in my book, you can skip over Auckland, New Zealand's biggest city: it shares many of the same characteristics of Sydney (a glittering marina and shiny high-rises). It's also possible to fly directly from Sydney to Wellington.
However, if you're an avid birdwatcher, Auckland might come higher up your list. You might, say, be intrigued by the possibility of visiting one of the predator-free island reserves off Auckland's coast.
If viewing wildlife is important for you, you might wish to spend longer in Australia — New Zealand doesn't have the standout species nor the zoological variety of Australia.
However, it's a rewarding destination if you're especially drawn to marine life or birdlife, as our guide to observing New Zealand's wildlife explains. There are several places to see the reclusive kiwi, for example, from a hatchery in Rotorua to the untamed Stewart Island in New Zealand's far south.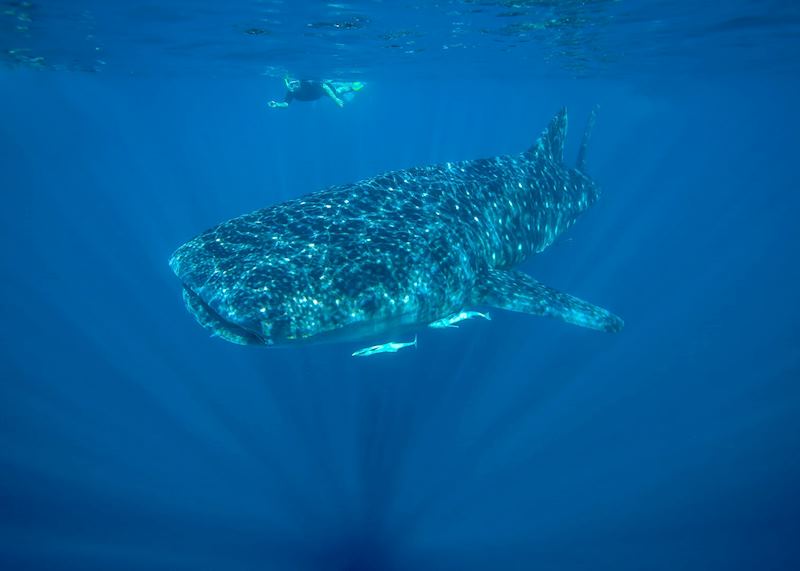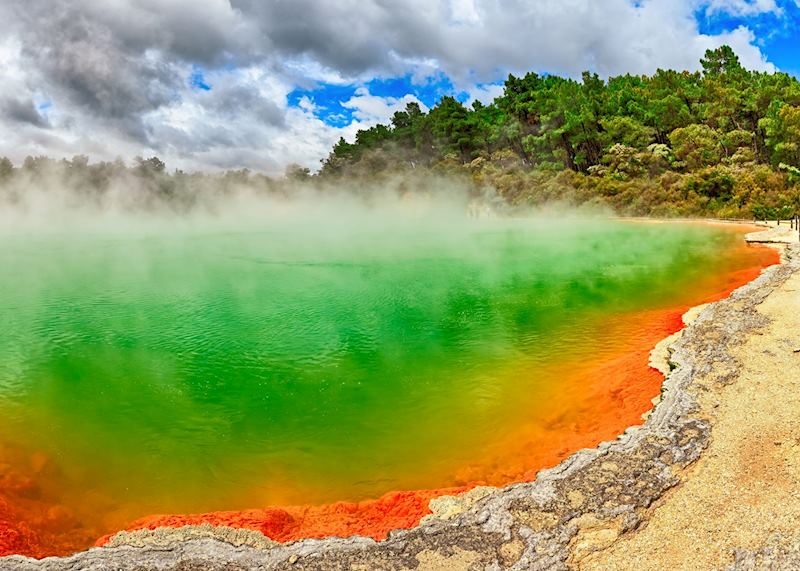 Australia also has much to offer beyond its koalas, kangaroos, and other headline species: the Ningaloo Reef in Western Australia is brimming with sea turtles, reef sharks, and in some places, the rare dugong. And, Kangaroo Island in South Australia is worth the extra journey time. Nicknamed the Australian Galapagos, its wildlife (including echidnas, wallabies and koalas) thrives in the island's unspoiled environment and the guides here are second to none.
You might also think about not duplicating experiences. If you plan to drive the Great Ocean Road, stopping off at its coves and beaches, perhaps you can afford to forget the beaches of New Zealand's Coromandel Peninsula.
Instead, think about what can't be replicated by each country. I'm a fan of the Grampians, a waterfall-sluiced mountain range in Victoria, but they pale into comparison to New Zealand's Southern Alps or the North Island's volcanoes.
In short, it's about combining the best of both places, according to your personal interests.
Finally, try not to do too much. It's tempting to squeeze as much as you can into a combined Australia and New Zealand trip, but you'll have a better experience if you're not just careering around both countries, spending a night here and a night there.
If witnessing the geothermal showground of Rotorua is a priority for you, don't just limit your experience to one geothermal park. Stay for three days and mountain bike among the spurting fumaroles of Whakarewarewa Forest Park, one of the best places to go cycling in New Zealand. Or, explore the Inferno Crater Lake of the Waimangu Volcanic Valley, which is ringed with a champagne shade of silica terracing.
Similarly, if you're visiting Uluru, I urge you to escape the crowds thronging Ayers Rock Resort and spend a day visiting Mount Conner, an immense flat-topped monolith set on a private cattle station. It's the Outback as it was meant to be seen — without another soul in sight. You can find out more about the lure of Mount Conner in our blog about experiences you might not know existed.
Start planning your trip to Australia and New Zealand
Australia and New Zealand

Australia and New Zealand
Start thinking about your experience. These itineraries are simply suggestions for how you could enjoy some of the same experiences as our specialists. They're just for inspiration, because your trip will be created around your particular tastes.