Europe is chock-a-block with historic sights. In Tuscany alone, you can travel from Florence to San Gimignano to Siena in the space of 100 km (60 miles). Many visitors flock here to see these leading lights, and rightly so, but they do become crowded. Over the decades, we've developed various strategies for dealing with this — local guides who can steer you away from congestion, quieter times of year to visit, and ways to skip the line.
However, sometimes the best option is to spend more of your time seeing the less-busy cities, regions and sights that still capture the essence of a place. We asked our specialists to make their suggestions, which include an undiscovered wine country in Portugal, sparsely populated Scottish islands and Florence's sleepy sister city in Puglia.
Scottish isles: Whisky and wildlife on Islay and Jura
By UK and Ireland specialist Andea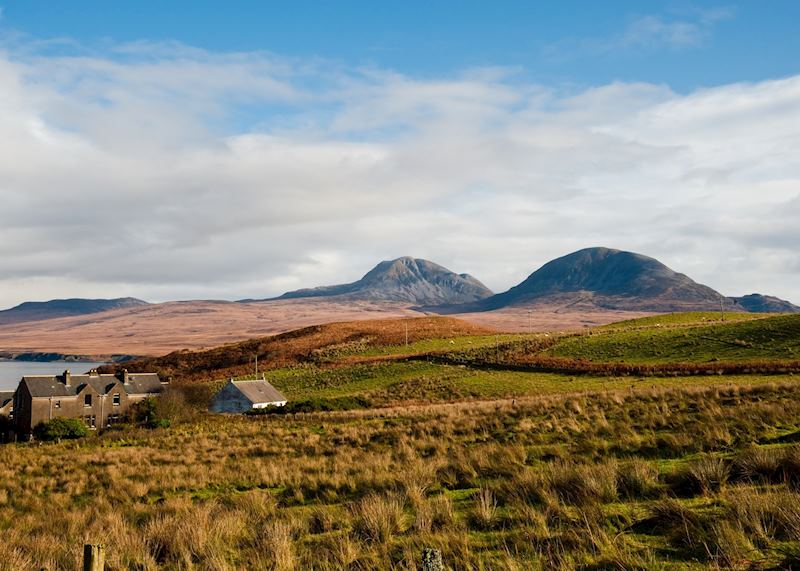 People come from around the world to hike the glens and mountains of the Isle of Skye. Less-trammelled but similar in landscape are the isles of Islay and Jura, which also claim some of the most distinguished whiskies in Scotland.
Though they're two of the largest islands in the Inner Hebrides, both are sparsely populated. On Jura, the human population of 200 is vastly outnumbered by the thousands of red deer that roam its windswept moors and three mountains.
Known collectively as the Paps of Jura (for their bosomy shape), the mountains make a good place for a hike. From the peaks, you'll have sweeping views of the craggy coast. Our guide here is a native and can give you an insider's perspective on the island's way of life.
Islay has two main roads — twice as many as Jura — and its shores are home to so many exceptional distilleries that a whole category of single malt shares its name.
The island's cool climate and unique strain of peat give a smoky, earthy taste to prestigious whiskies like Laphroaig, Ardbeg and Lagavulin, as well as recent start-ups.
A private tour of Islay's whisky distilleries can give you a new appreciation for both the well-known brands and small, newer distilleries that haven't reached an international audience yet.
The distilleries are, by far, the biggest draw on both the islands. Even then, you rarely see more than a handful of other visitors. When I visited last, I was one of just six people on the morning ferry to Jura.
That lack of traffic translates to pristine waters, woodlands and bogs that teem with life. Besides the bold red deer, you're likely to spot seals lolling on the rock shores or the low, dark shapes of minke whales offshore. Birdwatchers might spot guillemots, gannets and sea eagles, among others.
Wild Ireland: Cliffs, karst and an ancient fort on Inis Mór
By UK and Ireland specialist Andea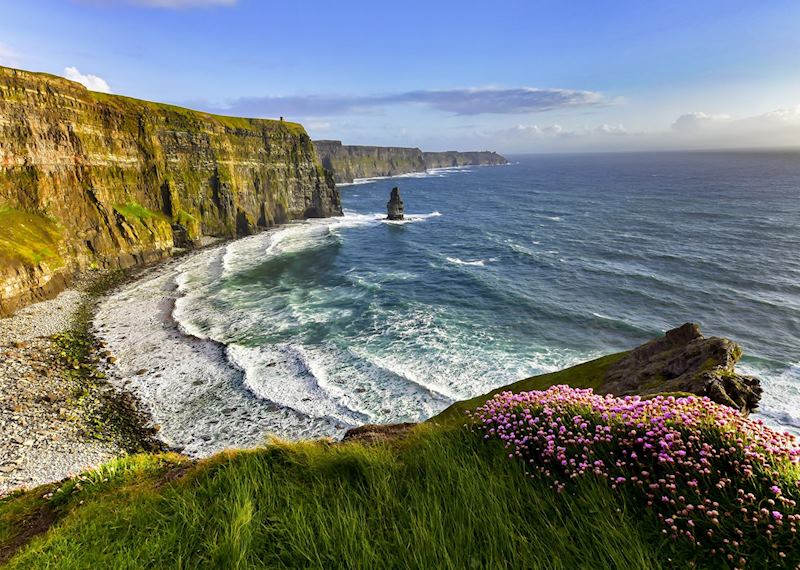 The Cliffs of Moher, on Ireland's west coast, are one of the country's most photographed natural landmarks. You can see similar cliffs on the rarely visited island of Inis Mór, where you'll also find an Iron Age stone fortress amid a pocket of Irish culture only lightly touched by modernity.
You reach the island by a short ferry or brief plane ride. Whenever I go, I feel as if I've landed in another time. The 900 residents mostly know each other and often speak in Irish.
There's just one village of any size, Kilronan, and the rest of the island is given over to small farms, fishermen's cottages and a desolate — but lovely — karst wilderness, where giant slabs of stone shelter a mosaic of tiny wildflowers.
You can take a private tour in the island's most common form of conveyance — horse and cart — to see prehistoric standing stones, ruined early churches and a thriving seal colony on the rocky, wave-lashed shore.
But, for me, the highlight of any visit is Dún Aengus, a 2,000-year-old stone fort that stands at the very edge of vertical cliffs. Though they're only about half as high as their better-known counterparts on the mainland, these cliffs don't have any fences or railings to spoil the view and there's a chance you'll be the only visitor. (Please be careful, however — the winds are strong and the fall is long.)
Portuguese wine country: Cork trees and vineyards in the Alentejo
By Spain and Portugal specialist Geoff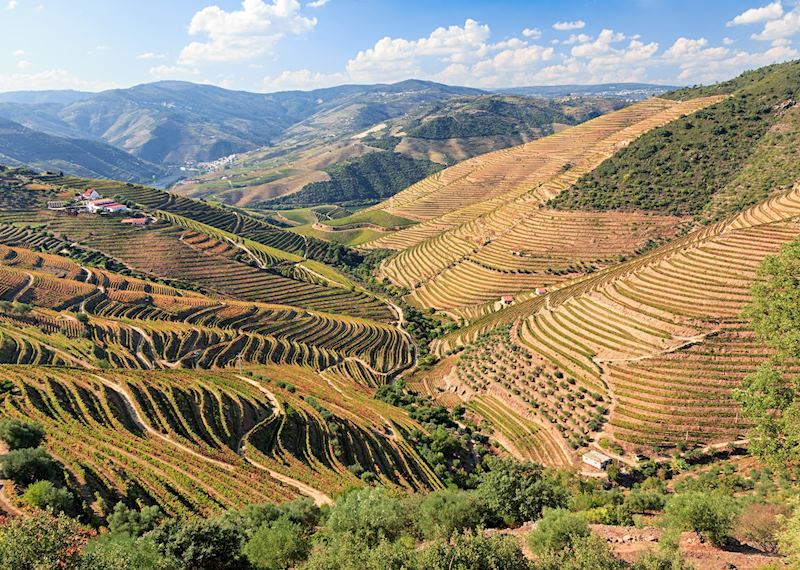 With its terraced vineyards wrapping around the hillsides above the twists and turns of the Douro River, the Douro Valley isn't crowded by any definition, but during the harvest season the valley no longer feels like an undiscovered retreat. If you're looking for a Portuguese destination that offers the same benefits but in a quieter setting, I suggest the Alentejo.
Here, a gently rolling landscape of sun-baked hills is patchworked with traditional farms, bright-green vineyards and dusty forests of gnarled cork trees. You'll likely be the only visitor in many of the places you see in the Alentejo, and there are plenty of places to see.
The provincial capital, Évora, is a well-preserved tangle of Moorish alleyways and medieval walls wrapped around a Roman aqueduct that was rebuilt in the 1500s. There's also a Gothic cathedral and the Chapel of Bones, whose walls and pillars are a tightly packed arrangement of monks' skulls and bones.
In the countryside, you can taste wines at vineyards that offer vintages you can't find outside Portugal. And, if you're here for indulgence, there are a clutch of hotels to suit. Nestled amid cork trees and olive groves, the São Lourenço do Barrocal was converted from a one-time farm estate. You can stay in one of the renovated cottages or a room in the main buildings.
French Riviera: Base your explorations in Èze
By France specialist Samantha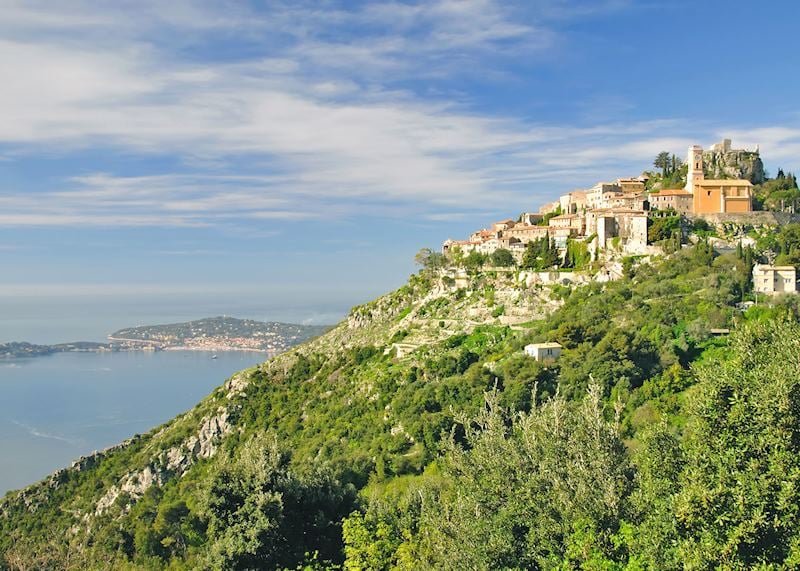 Let me be honest — the French Riviera is usually busy. For centuries, people have flocked here for the deep-blue waters, craggy coast and boundless golden sunshine. However, you can lessen the effects of the crowds by being thoughtful about where you base your explorations.
When I just want to be in the Riviera, I like to stay in Èze, a hilltop village east of Nice that offers a convenient location, a tangle of medieval streets and plenty of restaurants.
During the day, it can bustle a bit with those who drive in from Nice. But, in the mornings and evenings, the visitors drain out of the narrow streets and you can wander in peace.
Thanks to its high perch, Èze also boasts some of the best views along the Riviera. You can glimpse the Mediterranean between the stone houses, while climbing the steep staircases or from the Jardin Exotique d'Èze, a cactus garden amid the ruins of a castle at the highest point in the village.
Italian cities: Gargoyles and porticoes in Lecce
By Italy specialist Julia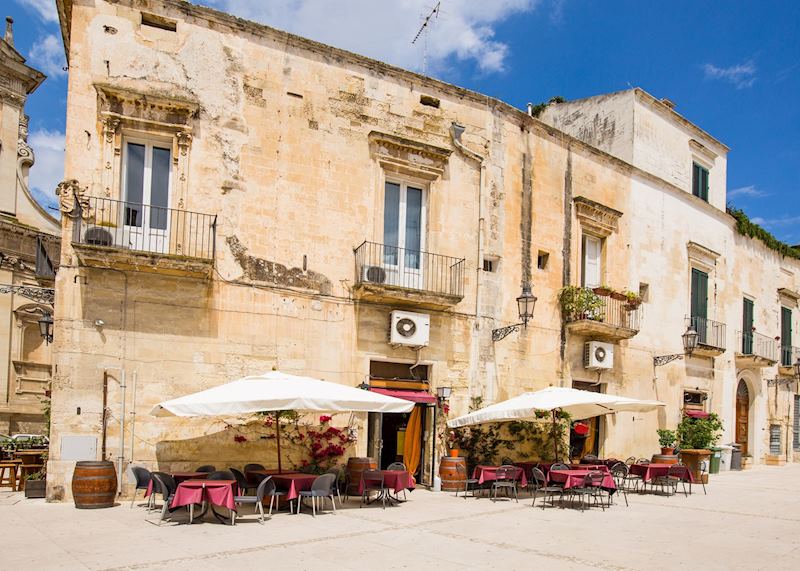 Located in the heel of Italy's boot, Lecce bills itself as the 'Florence of the South' — both cities are home to universities and have a consistent architecture that speaks very much of their heyday.
However, Lecce is a distinctly southern Italian city with quiet streets and laid-back locals, and it's easy to find a small side street where you'll be the only person in sight. That space to breathe makes it much easier to appreciate the city's flamboyant Baroque style, which is so distinctive that it's earned its own label: Barocco Leccese.
The city's buildings are bedecked with porticoes, balconies, corbels, loggias, columns and cornices that are themselves festooned with detailed gargoyles, gremlins, flowers and human figures. Locals say that when you come to Lecce you should 'walk with your nose in the air', to better appreciate all the overwrought carvings.
We can arrange a private tour to help you get your bearings, but the compact city invites aimless strolling. Because the streets are so quiet, I enjoy exploring on a bicycle, too.
Read more about trips to Europe

Start thinking about your experience. These itineraries are simply suggestions for how you could enjoy some of the same experiences as our specialists. They're just for inspiration, because your trip will be created around your particular tastes.
View All Tours in Europe