By UK & Ireland specialist Jackie
Royal whims have shaped Scotland and England for centuries, so it's no surprise that both countries are replete with options fit for a queen or king. That means it's easy to add a little indulgence to your trip, whether you'd like just a few luxe touches on a weeklong trip or want to turn the whole experience into a lavish affair.
You'll find that service here is polished and personal, and there's a strong tradition of private guides and exclusive access. Additionally, many castles and country manors have been converted into sumptuous hotels that often include a spa or a Michelin-starred restaurant.
Here are a few of the best luxuries that I've enjoyed and that you can add to itineraries for both England and Scotland.
The ultimate luxury: a private guide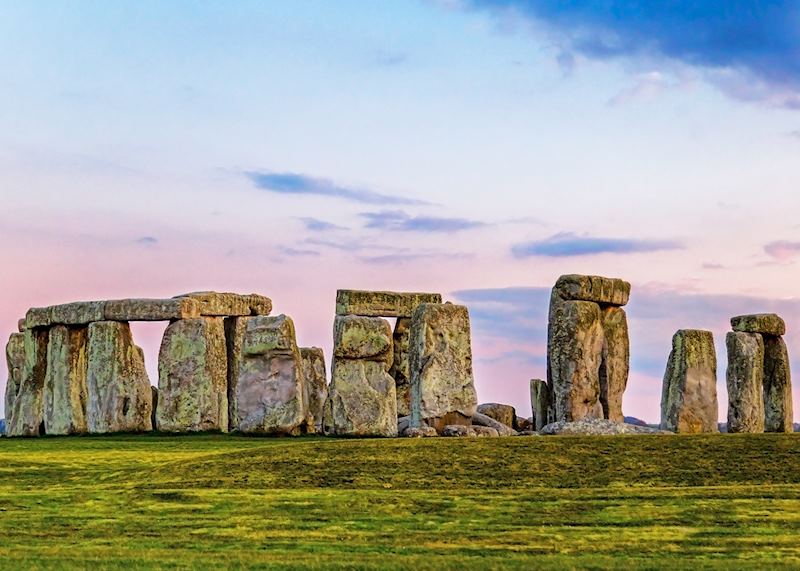 From the ancient pines of the old-growth Caledonian Forest to London's teeming avenues, every alley, house and standing stone in the UK seems to have its own history or myth associated with it. For me, hearing the stories add another layer of pleasure to any visit here, which is why I always suggest a private driver-guide in Scotland and private guides in England.
Our guides are widely knowledgeable about local history and culture and can enliven much of what you'll see. And, if you have specific interests, we'll try to match you with a guide who shares your passion, whether that's Jane Austen and the Regency, Iron Age archaeology, or medieval history. In Scotland, guides often wear kilts and other Highland regalia.
What's more, guides can handle all the logistics of your trip, including managing on-the-fly changes as well as navigating narrow country roads.
Though we can arrange for a private driver in England as well, I prefer to take the train, which is faster and less prone to traffic delays. Having said that, just as in Scotland, a personal guide in each destination adds immeasurably to the trip.
Luxury experiences in Scotland and England
Beyond Nessie: Exploring Loch Ness on a luxury motorboat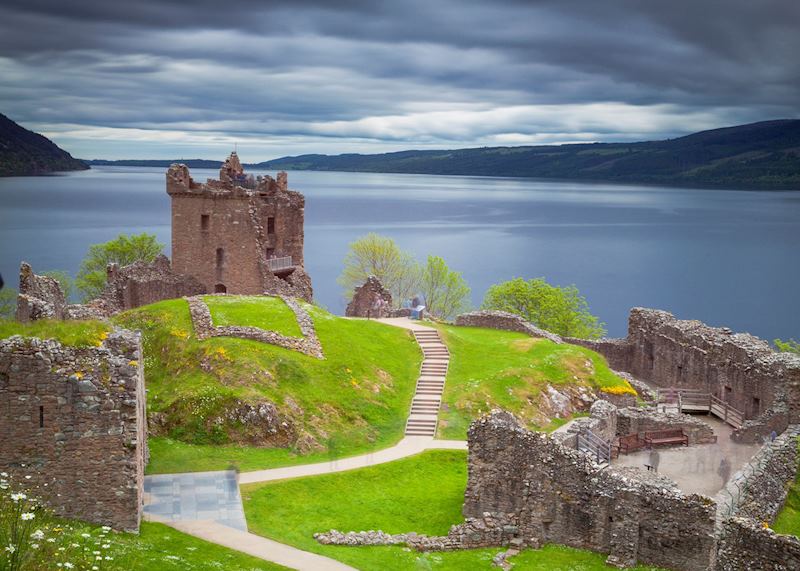 Though it's best known for its eponymous monster, Loch Ness also hides a wealth of Scottish history — and motorboat captains Garry and Bruce seem to know it all.
Charming and voluble, these two ex-policemen have chosen to spend their retirement plying the dark waters of Loch Ness at the helm of an indulgently appointed motorboat named the Eilidh Catriona.
On a cruise of the lake, the fast flybridge motor cruiser can reach up to 30 knots. It can also take a more sedate pace to let you admire the green hills. Because Garry and Bruce are so knowledgeable, each sailing is different, tailored to your interests, whether that's Highland history, Scottish culture or the various theories associated with Nessie.
Lunch and drinks are drawn from the boat's well-stocked galley — last time I sailed, the buffet included a Highland-themed smorgasbord of salmon, prawns, cheese and venison, and the bar offered champagne, wine, beer and a mind-boggling assortment of whiskies.
Private Land Rover safari of Rothiemurchus Estate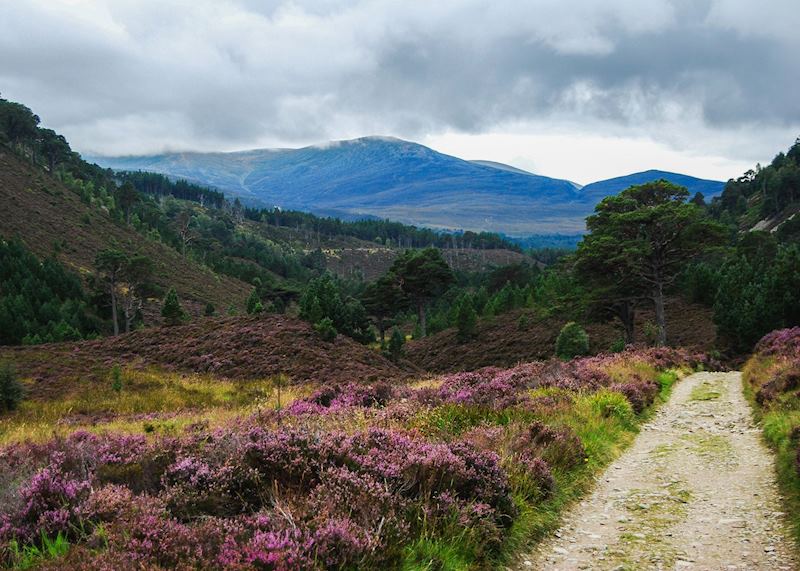 Called 'one of the glories of wild Scotland' by Sir David Attenborough, Rothiemurchus Estate is the largest swathe of ancient Caledonian Scots pine forest left in Europe and home to a broad array of wildlife.
Ospreys swoop from the sky to snatch fish from Loch an Eilein, badgers nudge through the undergrowth and pine martens slip like quicksilver in-between tree branches.
Visitors flock here to ride on trails, try archery or go pony riding. But, for an intimate, up-close look, away from other people, I suggest a private tour in a Land Rover with one of the ranger-guides.
Your ranger will adapt the trip to suit you, but you're likely to see the shaggy-coated Highland cattle, feed the herd of red deer and find a quiet perch for a picnic lunch with a view over the rounded russet slopes of the Cairngorms.
After-hours visit with the estate manager of Dunvegan Castle, Isle of Skye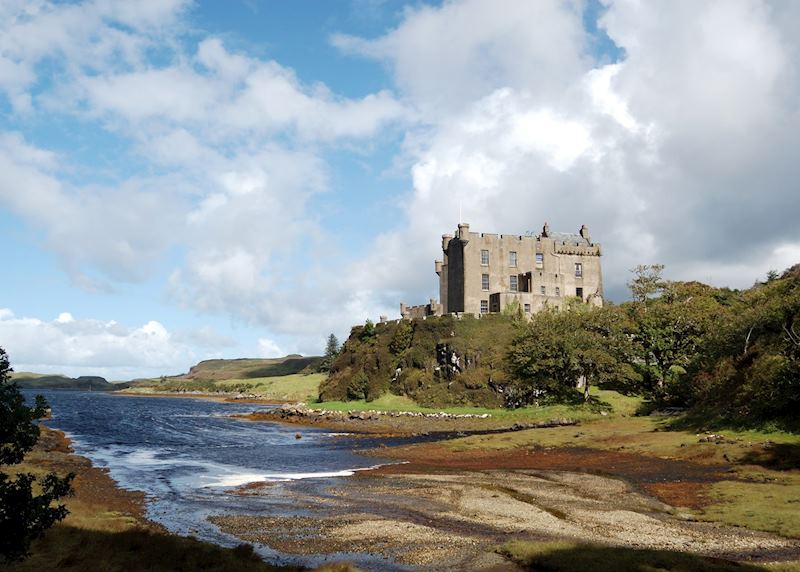 Though it's the oldest continuously inhabited castle in Scotland, Dunvegan looks a bit staid from the loch. Its plain outer walls — straight and square — are the result of a mid-19th-century restoration. Step inside, though, and you can find evidence of all 800 years of occupation in a mishmash of styles, including a primitive 14th-century tower house and the ivy-covered Fairy Tower.
This is, justifiably, one of the most popular spots on the Isle of Skye, and during the summer months it can get a bit crowded. To sidestep any bottlenecks, we've arranged exclusive access for an after-hours visit with the estate manager.
In the afternoon, you'll tour the gardens and grounds on your own. Then, when the turnstiles have closed, you meet with the manager for your private visit to the castle.
Afterwards, he'll escort you to the great hall. You can share a wee dram and hear some of the many stories associated with the MacLeod clan's eight centuries of residence.
Borough Market with a food writer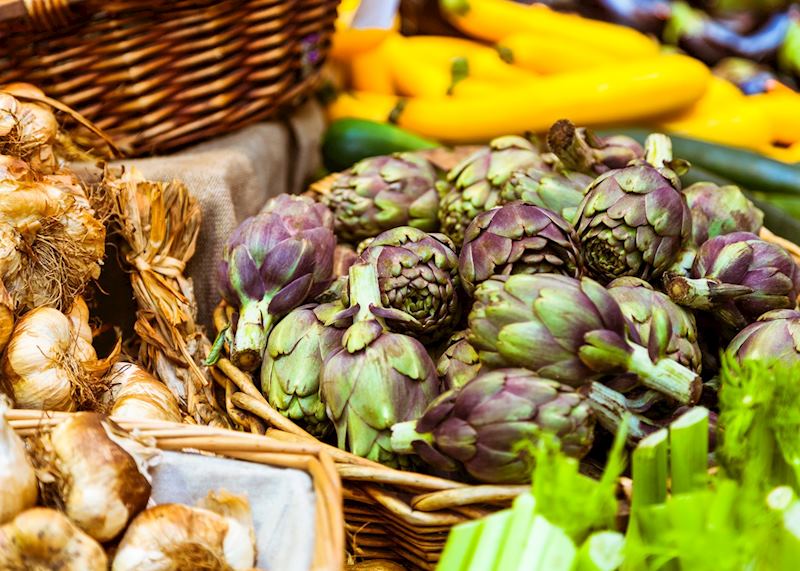 In the shadow of the wrought-iron sheds near Southwark Cathedral, Borough Market is a clutch of commerce where Londoners have bought produce, meals, drinks and imported treats for 1,000 years or so.
The variety of wares hasn't changed much over the centuries. You can choose from a vast array of goods. There's fresh fruit piled in pyramids, buckets of spiced olives, rounds of cheese wrapped in paper, crusty loaves of fragrant bread, bottles of olive oil and cider, as well as snacks to eat as you wander between the stalls, carts and small shops.
It can be a bit overwhelming the first (or fifth) time you visit. That's where Celia comes in. She's a professional food writer and the only guide allowed to lead tours in the market.
On a private tour of Borough Market, Celia leads you through the crowds, introducing you to the vendors and offering insider tips into what to buy, nibble and sip. Her stories about the market, the food and the people behind the food will help you understand the market's place in the city's historic tapestry.
Luxury hotels in Scotland and England
The life of a laird in Scottish castle hotels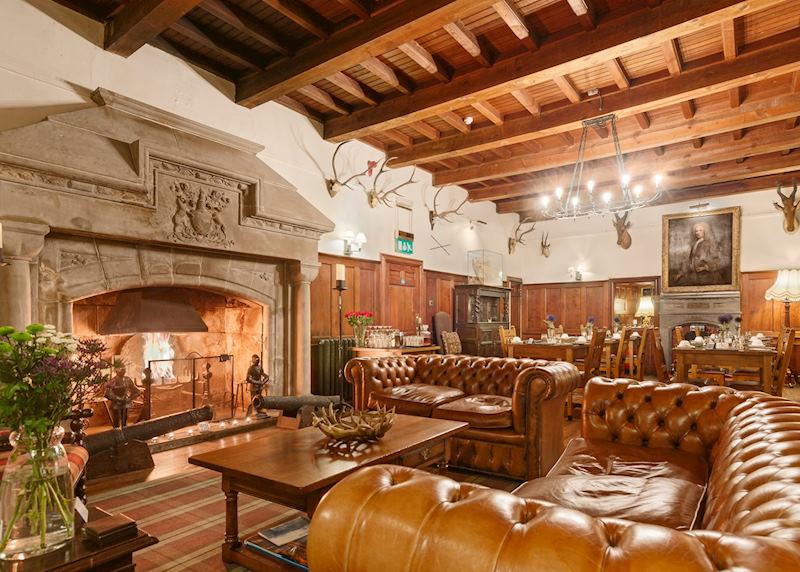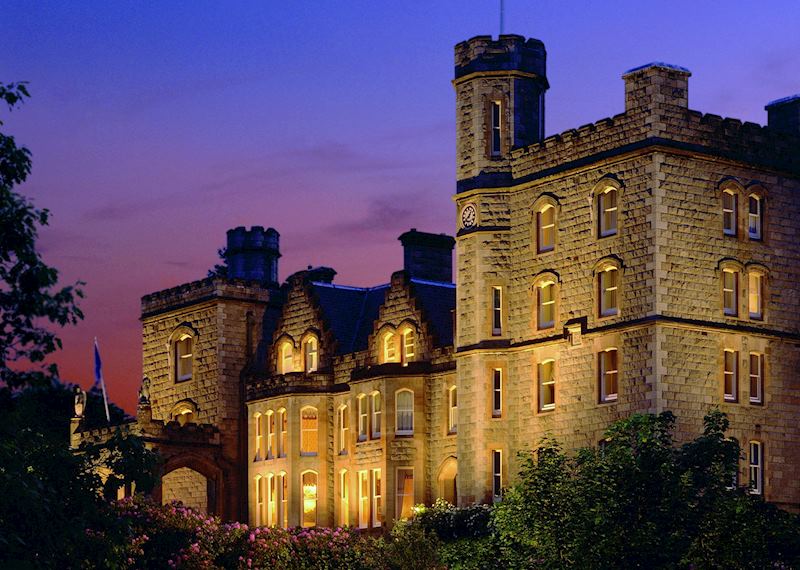 Perhaps the most intimate castle hotel in Scotland, Barcaldine Castle is a B&B located near Oban. It was built in the early 1600s by Duncan Campbell, whose ghost is said to roam the halls, searching for his murderer.
Despite the spooky backstory (or perhaps because of it), the B&B indulges all my medieval fantasies. Made from age-darkened stone, the castle bristles with round-walled turrets, and you can sleep in an intricately carved four-poster bed. Each of the six rooms boasts a view of the gardens, mountains or nearby Loch Dubh.
Served in the great hall, the sumptuous breakfast is made from locally sourced ingredients and features traditional dishes like haggis, black pudding and potato scones. (You can also choose eggs and bacon, if you prefer a little less authenticity first thing in the morning.)
An hour north, Inverlochy Castle nestles in the green foothills of the Nevis Mountains, a short drive from Fort William.
You'll find elaborate 19th-century furniture in each of the 17 rooms and in the detached Gate House. As a guest, you can also partake in a wide variety of country pursuits, including hunting, fishing, and wildlife walking tours.
But, the biggest draw at Inverlochy is the food. Michelin-starred father-and-son duo Albert and Michel Roux Jr offer a French-inspired menu that spotlights both the region's local produce and their extensive wine cellar. The furniture in the three dining rooms was presented to the castle by the King of Norway, and the windows look out over the loch or the mountains.
About two hours northeast of Fort William, Culloden House lacks Inverlochy's pale stone grandeur — instead, it's a handsomely stolid brick manor house. A square central building and two wings overlook a velvety green lawn.
Inside, the rooms evince Victorian elegance, and the major domo offers some of the most attentive service I've ever encountered.
Only a few Scottish hotels can compete with Culloden House for historical importance. Bonnie Prince Charlie stayed the night here before the Battle of Culloden, which ended the long-lived Jacobite Rebellion once and for all.
Whether you're interested in the tragic history of the rebellion, or you're a Diana Gabaldon fan who wants to tour Outlander's filming sites, this is the most storied hotel in the Highlands.
Grand hotels in England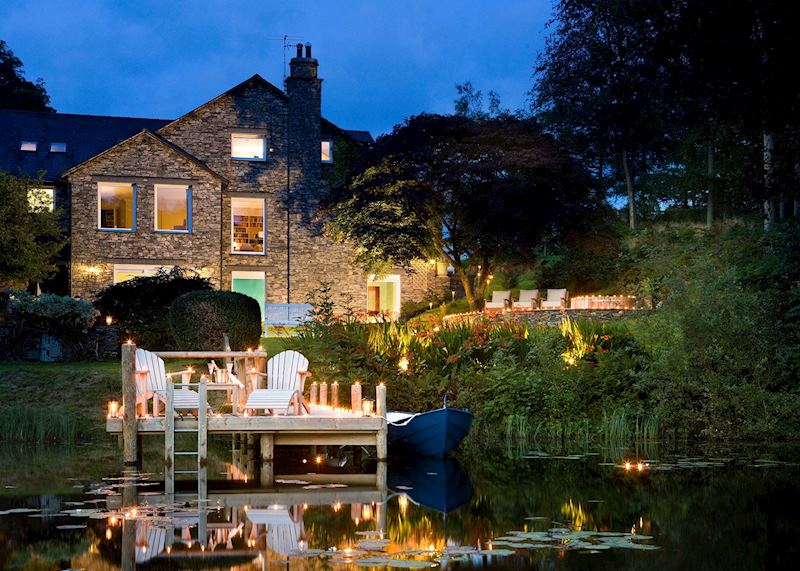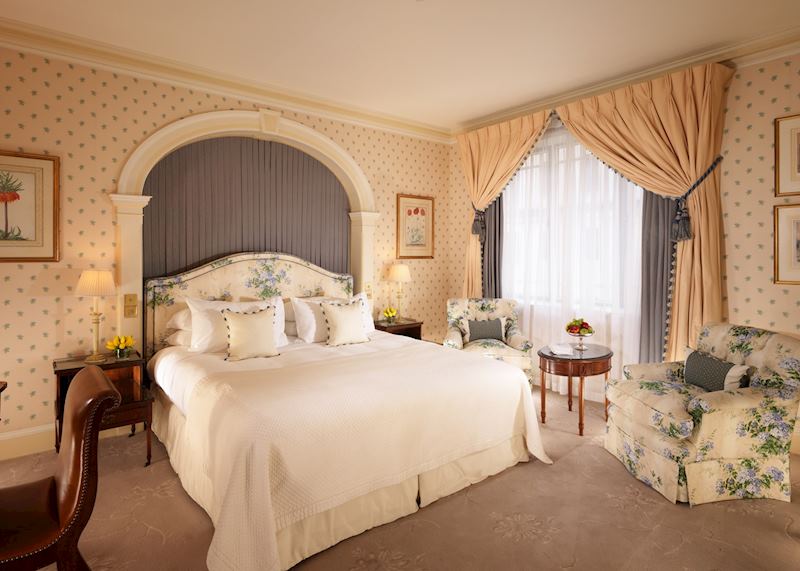 Based in a sturdy stone Georgian country manor, Gilpin Hotel & Lake House offers an indulgent base for exploring the gentle green peaks of the Lake District. The main building is surrounded by garden suites and spa lodges, all set on a vast wooded estate with a lake.
As with Inverlochy, many visit Gilpin for its food. The hotel's HRiSHi restaurant has earned a Michelin-star for its modern British menu. Chef Hrishikesh Desai combines his French training and Indian heritage to construct sculptural dishes that spotlight the seasonal ingredients of the Lakes District.
If Gilpin is a modern country retreat, The Dorchester is a temple of decadent urban grandeur. The rooms' décor revels in texture, such as linens and velvets, and their bathrooms are credited with some of the deepest tubs in the city.
Perhaps the signature suite is the Harlequin, Elizabeth Taylor's London home, which retains its mid-century glamour. The bathroom, installed for the actress, is a rose-marble monument to her theatrically self-indulgent sense of style.
You also have a choice of eight different eateries, including the renowned Alain Ducasse at The Dorchester, which earned a coveted three-star Michelin rating. The haute cuisine is complemented nicely by the sleek, contemporary dining room, which literally shimmers.
Read more about trips to England and Scotland

Start thinking about your experience. These itineraries are simply suggestions for how you could enjoy some of the same experiences as our specialists. They're just for inspiration, because your trip will be created around your particular tastes.
View All Tours in Europe