Are you looking for trip inspiration during the month of March? Why not combine your visit with one of these events, as recommended by our specialists?
Masterton Hot Air Balloon Fiesta, Wellington, New Zealand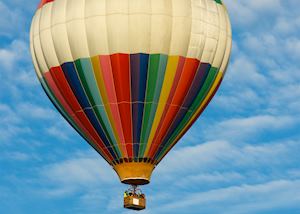 Every March sees competitors take part in the spectacular Genesis Wairarapa International Balloon Fiesta. During this five day long festival, it is possible to take a balloon ride and enjoy the breathtaking views of the valley and the surrounding rugged Tararua ranges. By night the balloons light up the sky in a display set to music, and the evening culminates with spectacular fireworks.
Nyepi Ball, Bali, Indonesia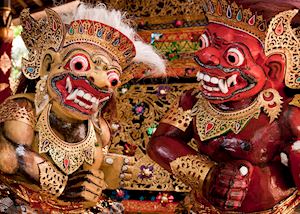 The Balinese are skilled artisans and are also noted for their traditional dance, the distinctive music of the gamelan and for their skills in weaving cloth. Another tradition is Nyepi, an ancient festival marking the Balinese New Year. On New Year's Day itself the island comes to a complete standstill and so is a great time to visit to experience this fascinating tradition.
Holi Festival, Jaipur, India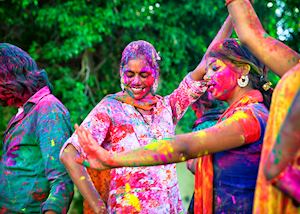 Holi, 'Festival of Colours' is celebrated in India with parades, music, dance and powder paint to welcome the season of spring and end of winter. On the day of the festival, people apply dry and wet colors to each other or exchange small gifts. Holi is celebrated with same enthusiasm all over India but Jaipur is one of the best places to see it.
Cherry blossom season, Japan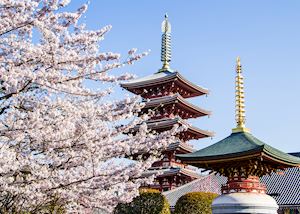 The cherry blossom season (called hanami locally) is a national institution in Japanese society. Hanami sees families, friends, work colleagues and sporting teams gather to sit on blue tarpaulin on avenues lined with cherry blossom trees and sing, chat and generally make merry until darkness falls.
Hokitika Wild Food Festival, New Zealand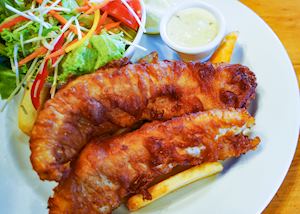 The annual Hokitika Wild Food Festival has become a major event in New Zealand's calendar. New wild foods are introduced every year such as huhu grubs, fish eyes and venison tongue. With a wealth of entertainment and live music alongside the stalls, the weekend-long event offers something for everyone. This festival is a celebration of New Zealand's west coast food, lifestyle and hospitality, and aims to promote novel and tasty wild food.
Further reading