The northern part of Laos is a remote region where a craggy and mountainous landscape has kept the modern world at bay, protecting isolated minority villages perched on sheer hillsides and huddling in protected valleys.
Nam Ha National Park
Near the Myanmar/China border, the town of Luang Namtha is the gateway to the Nam Ha National Park, with countless opportunities to explore on foot, by kayak and on mountain bikes.
Muang La and Luang Prabang
A little farther south, you will stumble upon the picturesque area of Muang La and the dramatic valley of Nong Khiaw, before arriving by road or boat at the cultural center of Luang Prabang. Improved road conditions mean it is now possible to travel through this remote area, but accommodations are simple.
Start planning your vacation to Laos
Laos, Vietnam, Thailand and Cambodia

Vietnam, Thailand, Laos and Cambodia
Start thinking about your experience. These itineraries are simply suggestions for how you could enjoy some of the same experiences as our specialists. They're just for inspiration, because your trip will be created around your particular tastes.
View All Tours in Laos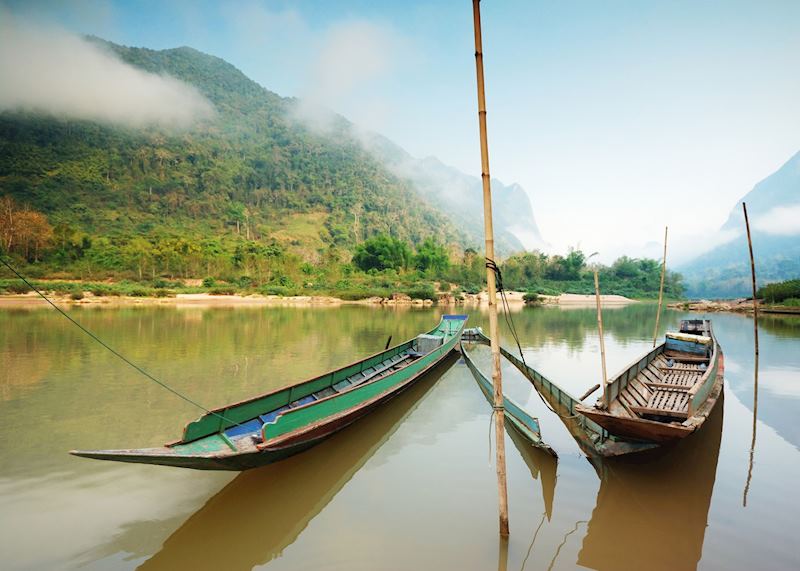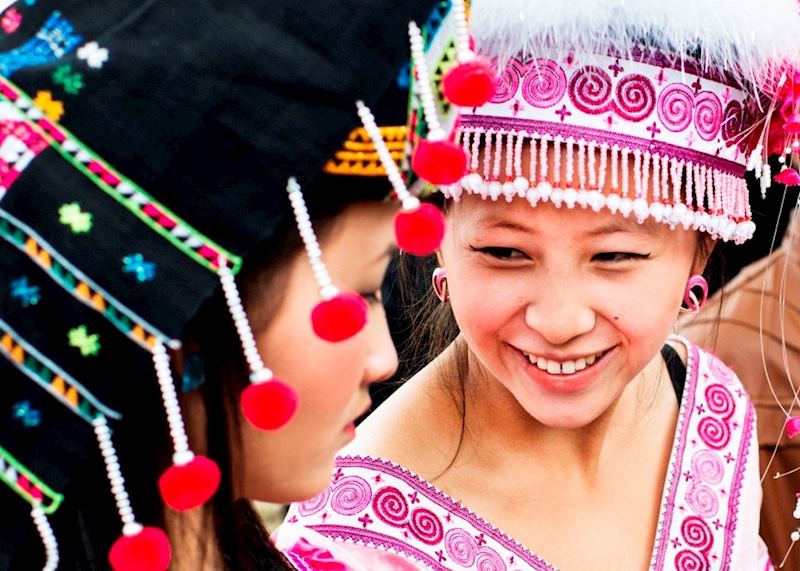 Plain of Jars
The Plain of Jars is an area that contains more than 300 enormous stone jars, their origins long forgotten and their original use and significance still unclear.
Legend says these vast containers, weighing up to six tons, were left over from a victory party after a 6th century war, but the truth is no one knows who made the jars or how they got here: and the enigma grows steadily more eerie as the sun begins to set.
You can fly here from Vientiane or take the longer road journey from Luang Prabang through hill tribe villages and rural scenery.
Vieng Xai caves
Finally, another emerging destination is Vieng Xai. Set among beautiful limestone karsts, the typical mountains of the northeast, this is best known as the home of the cave system used during the Vietnam War as part of the Pathet Lao's headquarters.
Visit indigenous tribes
Also a little further south is Pakbeng, a small rural village with a colorful local market and only a handful of buildings. Built on a steep slope overlooking the river, it has a central market in which you often see tribal H'muong and Tai from the surrounding villages.
If you are an early riser, it is recommended that you visit around 6am to experience it at its best.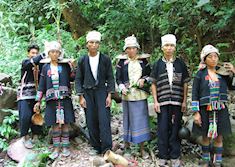 The province of Luang Namtha contains no less than 25 different ethnicities, including colorful Hmong and Akha tribes, which make it the most ethnically diverse province in Laos.
Activity ideas in Laos
Spend around half a day visiting the main sites where the mysterious jars are located. You can discuss the various theories about their origin but you will have to make your own decision because nobody knows the reason for their existence for certain!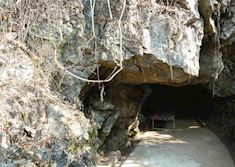 Approximately 30 km from Sam Neua town are the fascinating caves of the former Pathet Lao Headquarters. Vieng Xai was home to the leaders of the Communist-led revolution during their struggle against the French Colonial regime and later the American government.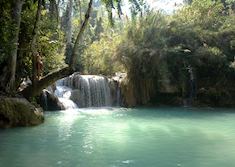 Kuang Si Falls are 30 kilometers from town. The excursion leaves Luang Prabang in the morning and heads toward Ban Ou by boat.