By Maldives specialist Vicki
The Maldives: this is where you'll find the white sands of honeymoon brochures. The water is aquarium-clear, the beaches as pristine as a sand box and the hotels as comfortable as you could hope for. Days pass by here in a haze of fine dining, spa treatments, snorkeling and flaming sunsets.
Whether you're after just-the-two-of-us seclusion or somewhere a little more lively, I've picked a range of islands that can give honeymooners something special. I suggest a week on your chosen island and, if you're looking for a longer honeymoon, I've also included ideas for extending your trip.
Baros: for romance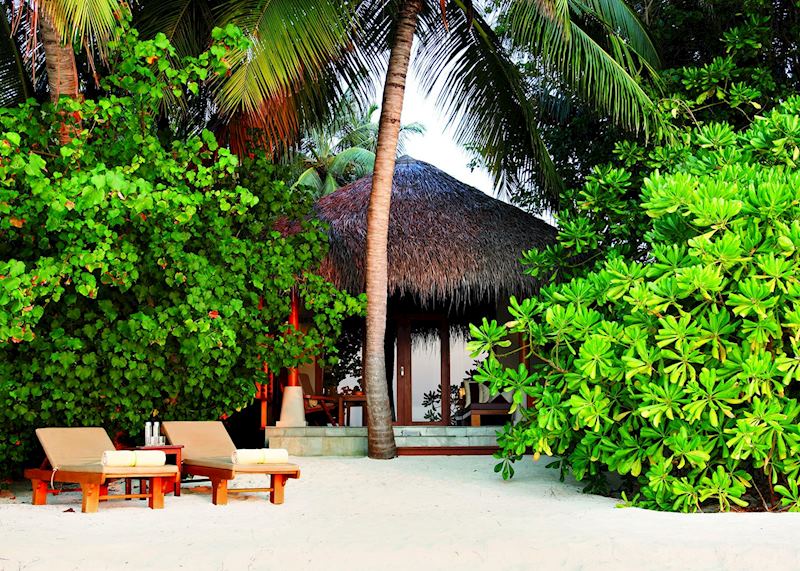 Each year, Baros wins multiple awards for being one of the most romantic destinations in the world. Although, this doesn't necessarily mean that this coral-island hotel is full of honeymooners: Baros has its own following. You often meet fellow guests who are on their second or third visit; it's just that good (I have clocked up two stays so far).
The atmosphere at Baros isn't overly schmaltzy — I think its accolades and devotees stem from the fact that it has everything just so. As one of the longest-running resorts in the Maldives, it's had time to perfect the experience. That includes the staff, many of whom have, tellingly, been with the hotel from the beginning.
Set on one of the smaller islands, Baros has 45 beach and 30 overwater villas. The overwater villas may look tempting, but I opt for the beach villas for the added benefit of your own foliage-dappled garden that leads straight onto the beach.
The beach itself is a gleaming circle of white, which slowly slopes down into the temperate Indian Ocean. It's here where, for me, Baros really shines. Underwater, just a few strokes from the shore, you reach the house reef. Bulbous brain coral, table coral and staghorn corals decorate the seabed while turtles glide past. An old speedboat has been sunk to support coral growth and, underneath it, you'll often spy sleeping nurse sharks.
Honeymoon experiences on Baros

Considering most people on Baros celebrate something during their stay, the Guest Experiences Team have a lot of experience curating special moments.
You could start your day with a sunrise breakfast on the piano deck (so-called for its shape — no instruments in sight). This tiny overwater platform is a five-minute speedboat ride off the coast. After a banquet of fresh fruits, pastries and pancakes has been delivered, you're left to dine surrounded by nothing but water.
Your lunchtime could be spent marooned on a sandbank, 20 minutes away by speedboat, with a picnic basket and an ice bucket cradling chilled champagne. Book the experience for dinner and your dishes will be cooked on a barbecue (transported to the island just for you) by your table as you dine by oil lamp. Extinguish the lights, and you can lie back on the sand under a gaping expanse of stars.
The Lighthouse Restaurant, Baros's flagship, is perched on a jetty, its white roof acting like a beacon long before the rest of the island comes into view. You can dine at the water's edge on the open-air deck (book a table in advance) — the lobster bisque is flambéed on a little trolley right by your table.
Velassaru: for active couples
If your usual travel habits include busy cities and complex itineraries, I suggest Velassaru for its extensive schedule of activities and events. As well as the usual complement of snorkeling and diving trips, there are a range of experiences to occupy your time, including big game fishing, marine biology tours, underwater photography lessons and a Malé city tour.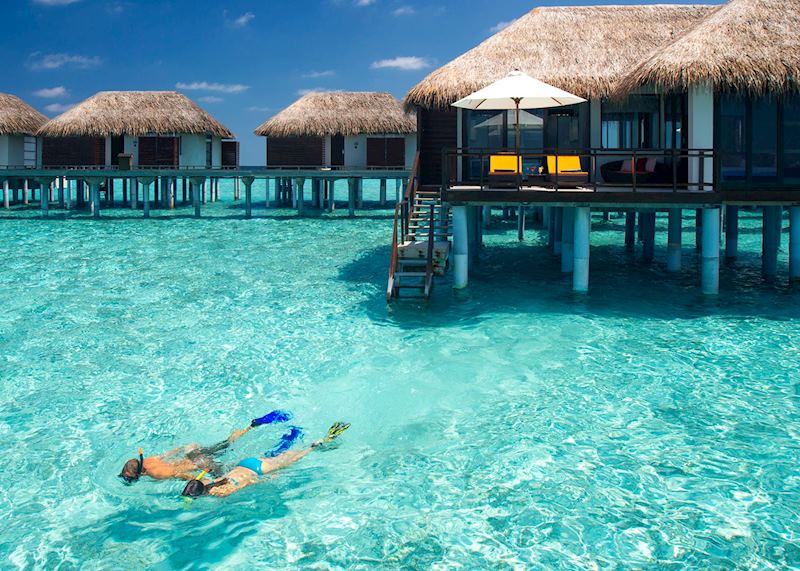 The bungalows and villas are understatedly modern, with clean lines and plenty of glass to create a spacious feel. In my opinion, this is one of the best-value destinations if you want to stay over water. You can slip straight into the ocean from your private deck, and or view the turquoise water from your lagoon-view bathtub.
Each evening, a saxophonist or local band plays acoustic sets in the beachfront bar, and there are regular cinema nights under the stars. Every full moon is DJ night (worlds apart from Thai full-moon parties) on the beach, where you can dance the night away, a beautifully crafted cocktail in hand.
If you're seeking something more peaceful, head to the overwater Chill Bar at dusk. Pairs of wicker chairs are dotted along the deck, angled toward the setting sun. Order a cocktail and some tapas — I recommend the mango and crab salad — and you can raise a glass to the pinkish-purple sky.
Dining on Velassaru
All-inclusive packages on the Maldives can limit you to the resort's main restaurant, unless you're happy to pay a supplement for speciality restaurants. But, on Velassaru, all-inclusive means just that (I recommend the lobai, the island's gin-based trademark cocktail). The five restaurants, including an overwater teppanyaki outlet, should keep you busy.
The island's signature restaurant, Sand, has two private overwater pavilions, accessed by their own mini jetty, which you can pre-book. Ask about the catch of the day: it's served Maldivian-style with a salted crust and a tangy Creole sauce.
Cocoa Island by COMO: for the ultimate escape
If you have dreams of absolute just-us seclusion, try Cocoa Island. This slither of white sand is surrounded by what looks like a fleet of wooden fishing boats but which turn out to be overwater villas and suites shaped like the dhoni boats used by local fishermen.
The rooms come with so much living space that you have little reason to head to land — you can enjoy a massage that comes to you before dinner is served in your lounge or terrace. From each balcony deck, stairs lead straight down into the water, and you're within a few strokes of the marine-rich house reef.
During my last stay, the island was at full capacity but I saw few fellow guests as I walked along the beach. If you do leave the privacy of your villa, there's a beachside bar and Ufaa, an open-air restaurant serving a fusion of Indian and Mediterranean fare along with the COMO Shambhala menu, which worthily serves food raw, steamed or grilled.
Well-being on Cocoa Island
If you're embarking on your honeymoon straight after the wedding (or just want to recover from the flight), you can make use of Cocoa Island's extensive well-being lineup. COMO Shambhala, the resort's worldwide spa brand, offers a series of 'wellness paths' that combine massages, facials, yoga and luxurious baths to rejuvenate, de-stress and relax you.
Conrad Maldives Rangali Island: as good as it gets
A tiny, peaceful islet escape? Or a larger island lit up with restaurants and cocktail bars? At Conrad Maldives Rangali Island there's no compromise: the resort consists of two islands joined by an overwater walkway (or you can sail between them on the hotel's dhoni).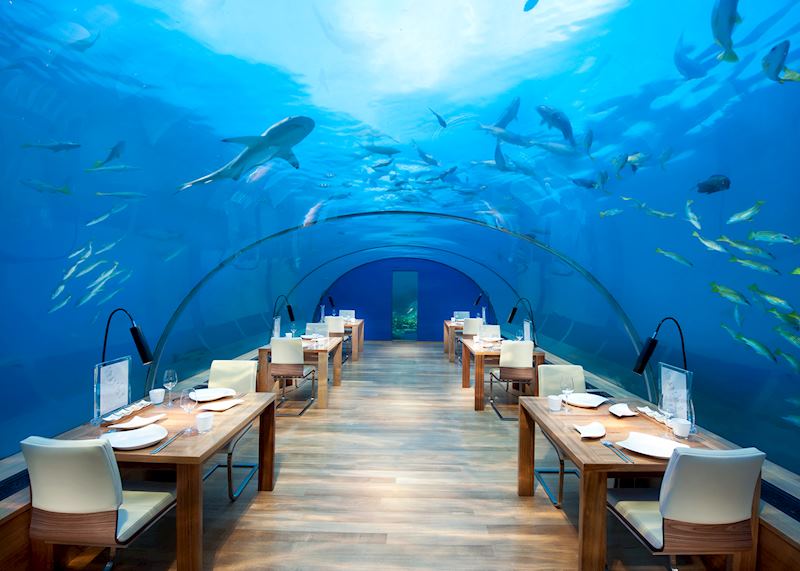 The westerly island is a slip of sand framed by stilted water villas, where you can lie languid aside the infinity pool in the adults-only quiet area — although George, the resident heron, might pay a visit. There's an overwater spa where you can watch the marine life through a glass floor while you're massaged, as well as a yoga pavilion where private classes can be arranged.
The larger easterly island has almost every amenity you could wish for, from tennis courts and a dive school to the Whale Shark Research Centre, which runs trips to see the world's largest fish in action. The house reef is a short paddle from the coast, and regular snorkeling trips will carry you to more extensive coral villages farther out to sea.
Couple's activities on Conrad Maldives Rangali Island
As the island's general manager explained to me, he wants guests to, 'have the luxury of being themselves,' during their stay. If you want to take your shoes off on arrival, and never put them on again until you leave: that's fine. If you'd like to enjoy a vanilla passion cocktail (their forte) dressed to the nines, that's fine, too. There's a refined but relaxed feel to the island, and whether you're after rose petals and champagne, or anything but, the staff are well equipped to help.
With 11 restaurants and bars, there are plenty of opportunities to plan a special meal, including a cheese tasting (they keep more than 100 varieties) in The Cheese & Wine Bar or a private candlelit barbecue on the beach. The pièce de résistance is Ithaa Undersea Restaurant. While dining on an indulgent menu — expect caviar and truffles — you have 180-degree views of the surrounding ocean.
The list of things to do is so long the hotel has made a brochure out of it, detailing coconut-tree climbing, dolphin spotting, sunset fishing and couple's massage lessons. I spent an afternoon in a local village on a nearby island, taking tea alongside the island chief while a gaggle of excited children looked on.
Extending your honeymoon
Sri Lanka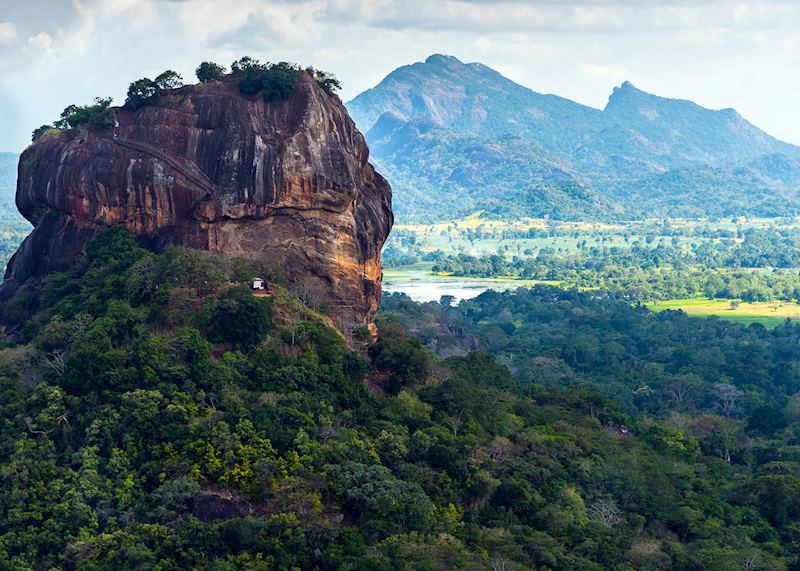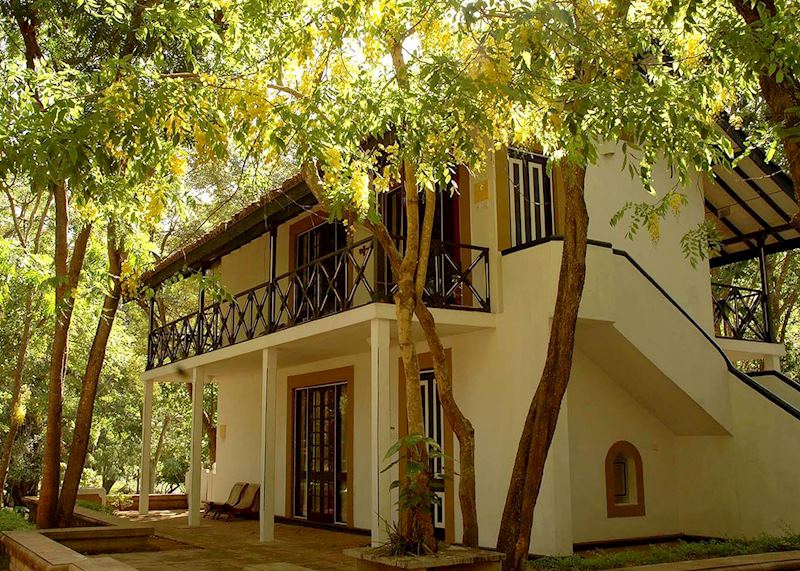 Just an hour and a half's flight across the ocean from the Maldives is Sri Lanka. It may be beach-fringed, but inland you'll find national parks, elaborately painted cave temples and abandoned ancient cities.
Named after its cache of notable sights, the Cultural Triangle inhabits the north-central part of the island, a three-hour drive from Colombo Airport. Base yourselves at Cinnamon Lodge, within the Cultural Triangle, and you can spend a few days exploring with a chauffeur-guide — I suggest at least four nights to avoid rushing around.
The once-mighty metropolis of Anuradhapura is a complex of dagobas, monasteries and palaces — if you're eager to cover a large part of the city it's worth hiring bicycles for your tour. The Dambulla Caves hide a series of intricately decorated temples, and the city of Polonnaruwa is a UNESCO World Heritage Site containing some of the country's best-preserved temple carvings. But, if you only visit one site, I recommend Sigiriya Rock Fortress, a monastery-turned-royal-palace perched impossibly on top of a huge hunk of rock that protrudes from the plains.
You can break up these sights with a safari in Minneriya National Park. A mixture of dry tropical forest, grassland and wetland, it's home to languor monkeys, macaques, sambar deer and more bird species than even my guide (a keen naturalist) knew the names of. Sloth bears and leopards are around, but you're unlikely to spot them. That's fine, though, because the park's keynote residents, a healthy herd of Asian elephants, are easy to spot.
Dubai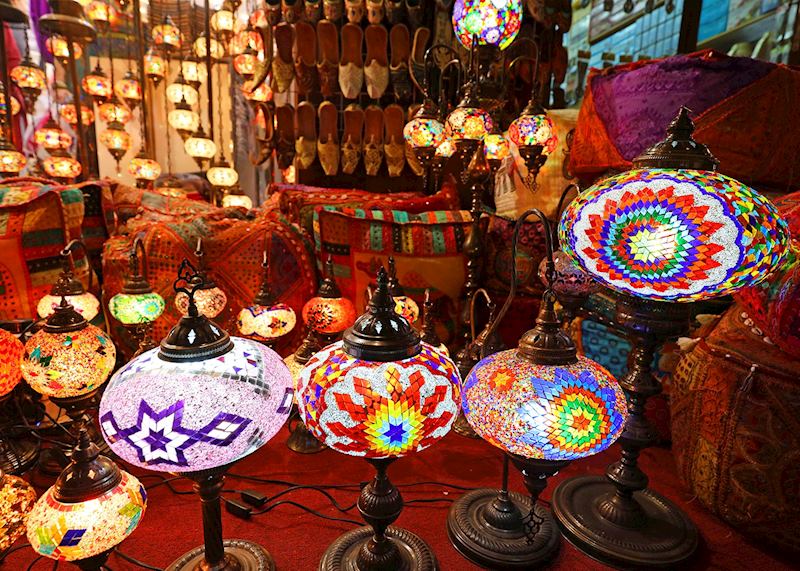 Below the gleaming skyscrapers of Dubai, you can walk through air-conditioned malls larger than the entire island you have just been staying on.
Base yourselves at the Hilton Dubai Creek and you're near Deira, the more traditional part of the city. You can barter for jewelry in the gold souq or admire the day's catch in the adjoining fish market. The white domes of the Grand Mosque are a short walk away. (The main prayer space is restricted to Muslim worshipers, but anyone can climb the minaret for views across the gilded complex.)
While I don't think there's any need to visit Dubai's Jumeirah Beach (it's not a patch on Maldivian sands), you could head into the rose-gold sand dunes to the south. On an afternoon tour, you can dune bash in a 4x4 before enjoying a barbecued dinner around a campfire under the stars.
Start planning your honeymoon to the Maldives

Start thinking about your experience. These itineraries are simply suggestions for how you could enjoy some of the same experiences as our specialists. They're just for inspiration, because your trip will be created around your particular tastes.
View All Tours in The Maldives