Scotland travel guides
Our Scottish travel guides reflect the recent findings of our specialists who travel regularly to Scotland to seek out new places to stay and visit as well as imaginative ways of discovering the well-known highlights. The guides give tips on everything from Edinburgh for first timers to the culture and history of Scotland, so that you can get the most out of your time there. Our Scotland specialists can guide you along the way using personal experience and in-depth knowledge on pursuits from touring the region's whisky distilleries or its medieval castles, to exploring the Isle of Skye or hiking through untouched valleys.
Speak to someone
who's been there
Ideas for how to explore Scotland
Our travel guides share our specialists' passion and knowledge for Scotland. We travel here regularly to discover new experiences, explore untried areas and dig deeper into the better-known places and attractions. At the same time, we gather advice and up-to-date information on the best-quality guides, new hotels and restaurants, and the most memorable forms of transportation.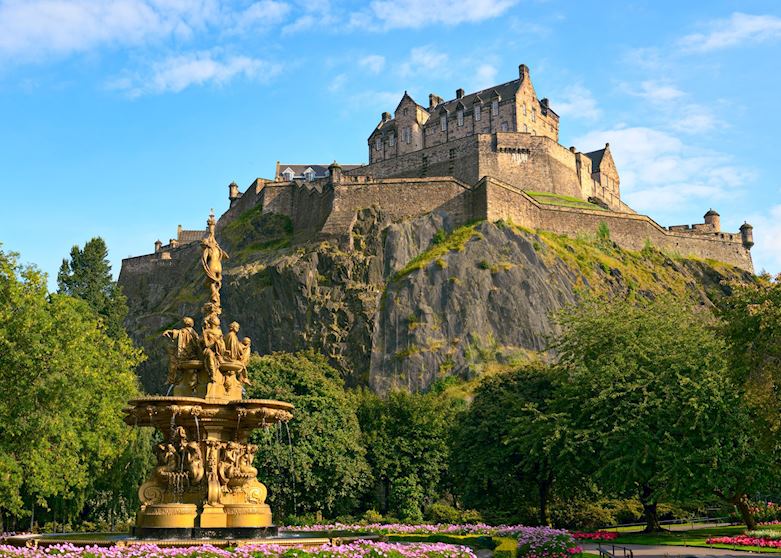 Scotland
UK and Ireland specialist Jasmine offers an insider's guide to the indispensable sights in Edinburgh, including visits to Edinburgh Castle, Arthur's Seat and the Palace at Holyrood. She also suggests some ways to see a different side of the city.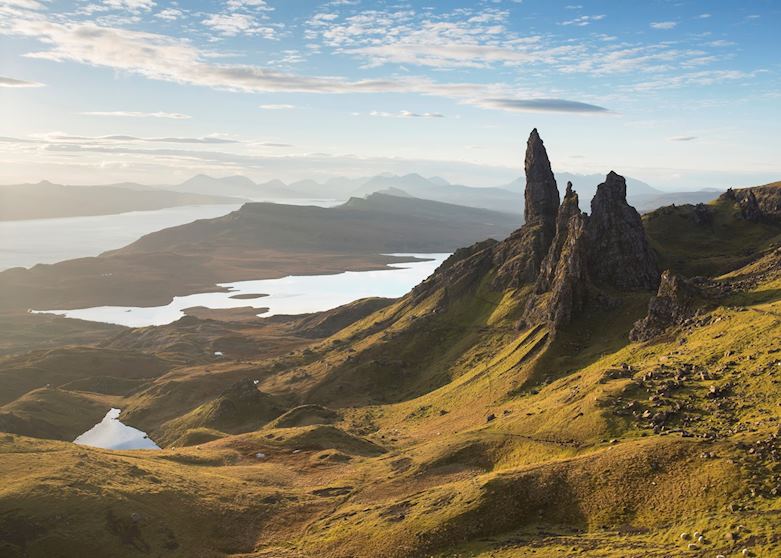 Scotland
Defined by dark stone crags, sheer cliffs and rugged glens, the Isle of Skye is an otherworldly destination for hiking, fishing, and whisky tasting. Scotland specialist Emily suggests some things to see and do while visiting the Scottish isle.
---
Scotland and Ireland's distilleries produce everything from honeyed floral blends to brawny, peaty single malts. Andea — a UK and Ireland specialist and a long-time lover of whiskies — suggests the best and most interesting distillery tours for novices and connoisseurs alike.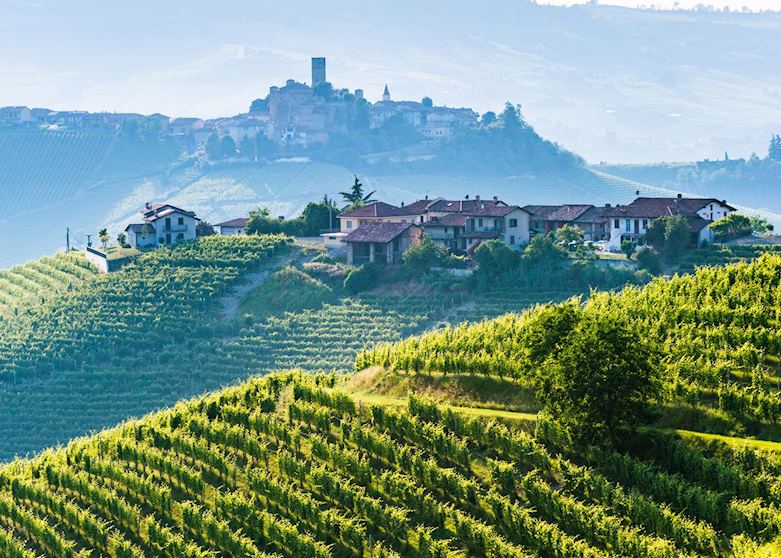 From hiking among the heather in the Highlands of Scotland to truffle hunting in Greece to French wine harvest fêtes, Europe is really at its best in autumn. Here are six reasons to visit after the summer crowds have gone.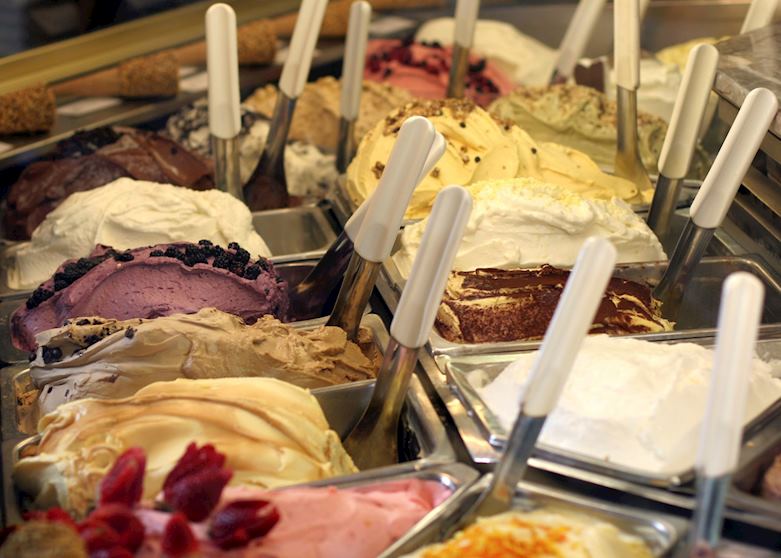 From small village fairs to sophisticated, city-wide fêtes, Europe boasts a calendar of festivals to satisfy almost any interest. Discover new varieties of gelato in Florence, party all night in Paris and attend a Regency-era ball in Bath.
---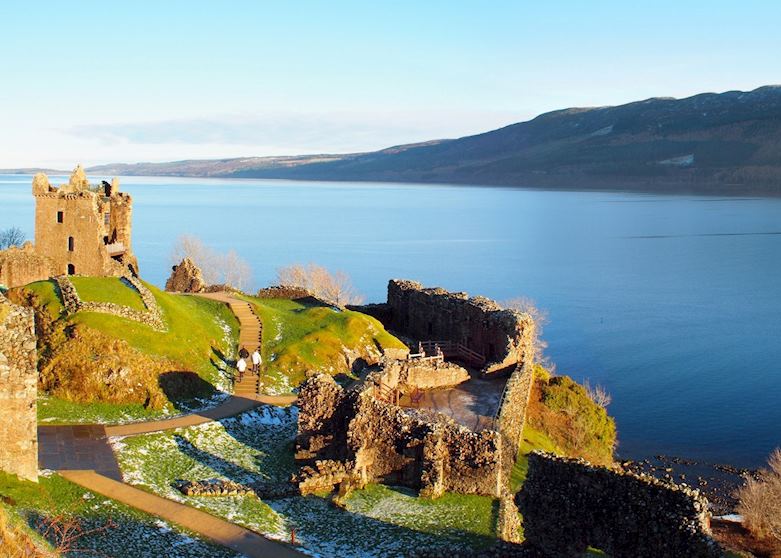 Stay in a manor house, dine in Michelin-starred restaurants, cruise Loch Ness in a luxury motorboat and get exclusive after-hours access to Dunvegan Castle. Our UK specialist Jackie describes the indulgent touches you can add into your trip to Great Britain.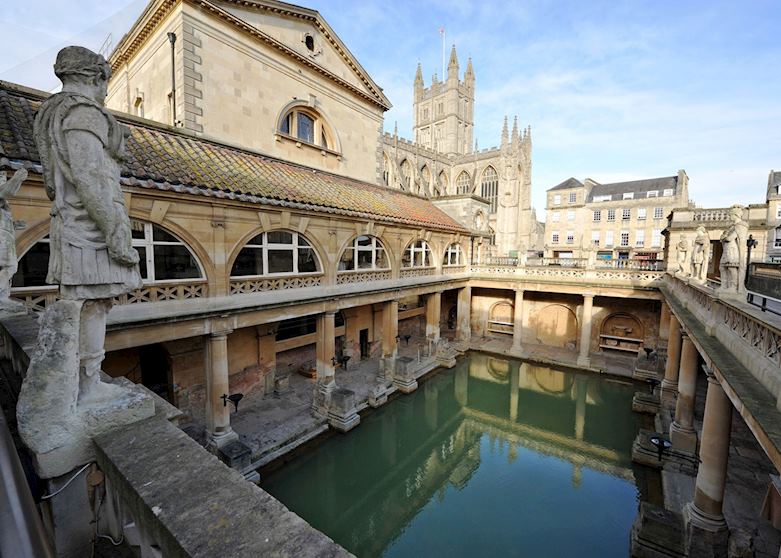 England
Stonehenge is the most popular prehistoric site in Britain, but it's not the country's only ancient attraction. Discover the limits of Roman power at Hadrian's Wall, a Stone Age barrow near Avebury and Bronze Age cairns featured in Outlander.