I was 17 when I first stepped into the green jungles of Latin America and I knew I would never be the same.
I was on a summer program of Spanish language immersion and charity work at an orphanage in Antigua, Guatemala. During this time I fell helplessly in love with the warm but fierce Pacific tides, the stunning beauty of the volcanoes and crystal clear lakes, and the deep peace found in walking between the trees among the endless buzzing sounds of a jungle packed with life — most of all I fell in love with the culture. The language, art, food, dancing, music, and stories of the Latin American people create an environment of immersive hospitality that is intoxicating and very difficult to walk away from. I made a point of visiting whenever I could, traveling extensively in Costa Rica, Panama, Mexico, and Ecuador.
Now, at Audley I gain immense satisfaction working with clients to create a tailor-made experience showcasing the raw beauty of these countries that have given me so much.
Speak to Rafa

Start planning your tailor-made trip with Rafa
Q&A with Rafa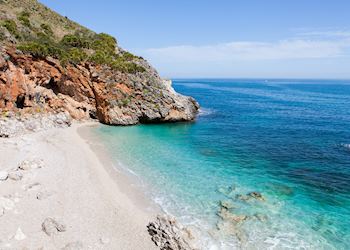 What's your most vivid travel moment?
In 2019 I went to Sicily with a jam packed itinerary. Due to the nature of my busy corporate job in NYC I really had to maximize this brief amount of time away. The plan was extensive: to drive three hours for a hike to a waterfall, visit a Roman temple, then get to Syracuse to pay homage to Archimedes invention of pi, and all before lunch. I explained my intentions to my Sicilian host and friend Arturro, and his eyes widened. "Raf, what are you a crazy person? It's YOUR VACATION. Come, come to this beach with me, I'm friends with the owner." So I did. We drove down to this private beach and sat down. In between the gentle crashing waves of the Mediterranean and the delicious spread of meats, cheese and wine, I found a moment of transcendent peace and comfort I had not felt since I was a child.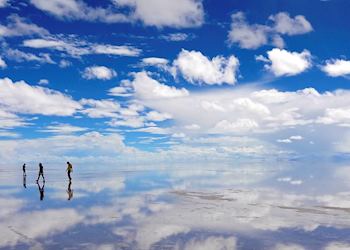 Where would you like to travel next?
Tough question. Southern Bolivia has these salt flats called Salar de Uyuni, where, if you visit during the wet season you can witness a perfect mirror effect of the sky where it looks like the horizon stretches on forever. I plan on someday going there, putting on my best cowboy hat and horseback riding off into the sunset.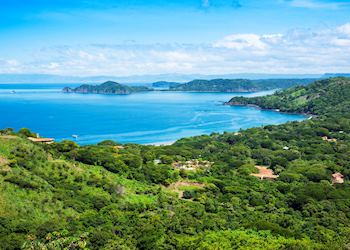 Your best piece of travel advice?
Costa Rica's Manuel Antonio National Park features some of the best opportunities to see some of the country's elusive three-toed sloths, as well as having one of the most beautiful beaches in the country. It's best to arrive as early as possible to escape crowds so that you can feel truly immersed. During the peak tourist season as many as 1,000 people will enter the park in a day.