Wherever we can, we use local people and businesses as our partners in destinations. Not not only do we feel this gives you the best experience, it also brings benefits to local communities. The benefit also spreads further. Local people are motivated to preserve what attracts visitors, be it the culture, wildlife or environment. Conversely, we actively avoid 'tourist traps'. There's plenty you can do on your trip, from recycling to being culturally sensitive, as well as being our 'eyes and ears' for the great, and not so great.
Speak to someone
who's been there
Start planning your tailor-made trip by calling one of our destination specialists at 1-855-838-8300
A responsible approach

Audley specialist having her hair wrapped by locals in Burma
We're committed to making your trip have a positive effect on the destination you're visiting. We also want to ensure that the way we operate Audley offices is socially responsible and environmentally friendly.
What we're committed to:
Using locally owned, and environmentally and socially responsible, accommodation wherever possible.
Preference for locally owned partners in our destinations, and using local guides and drivers.
Fair wages and conditions for all staff involved in your trip.
Wild and domestic animal protection alongside broader good environmental practice.
Encouraging community-led initiatives from craft shops to restaurants, homestays to wildlife protection.
Supporting a range of on-the-ground charities and projects that work within our destinations. We also select an individual project as our Charity of the Year.
Supporting carbon reduction, including offsetting our own research trip flights and encouraging you to offset yours.
Being environmentally friendly in our own offices such as encouraging cycling to work, car sharing, recycling, lowering energy use and using planet-friendly cleaning products.
Encouraging our staff to be involved in charity and fundraising projects.
Modern Slavery Act statement
We are committed to respecting and supporting human rights throughout our operations. We firmly adhere to the principles of ethical travel as set out in our Responsible Travel Policy and as reflected in the conduct of our business dealings and relationships with our business partners. We are committed to taking steps to ensure that slavery and human trafficking does not occur within our business or partners in accordance with the Modern Slavery Act 2015.
What can I do?
Always ask permission before photographing people
Below are some suggestions from our specialists to ensure that your trip is not only rewarding but has a positive effect on the destination you are visiting. Do speak to your specialist if you have any questions.
Observing local cultural sensitivities will help you engage with local people and avoid embarrassment or even offence. Your pre-trip notes will advise on those particular to your destination.
Learning a few words in a local language can be greatly appreciated and can open the doors to a more authentic experience.
Always ask if it's OK to take a person's photograph, and be aware that flash photography can be damaging to artwork.
Aim to recycle what you can. Water bottles can often be refilled hygienically. Try to throw away or recycle any extra packaging you may have before you travel, and bring items such as batteries home to be recycled if they can't be locally.
If your hotel has a policy for reusing sheets or towels, try to support this as often as you feel you can. Remember to turn off lights and electrical equipment in your room if you're not using them, and turn off air-conditioning units when they're not needed or when you leave the room. Water can be a precious resource, so try to keep your usage of it to a minimum, both in your hotel room and whenever possible throughout your trip.
When visiting national parks and nature reserves, stick to set paths in order to preserve natural habitats and leave animals undisturbed. Keeping noise to a minimum also helps, and allows you and others to enjoy the sights and sounds of nature or the peace and quiet.
Relics and products made from endangered animals and plants were probably acquired illegally. Refusing to buy them is not only in the interests of the local people, the environment and future visitors, it could also help you avoid getting into trouble with police and customs.
It's estimated that as much as 90% of what visitors spend can leave the destination country. We try to ensure that as much as possible stays in the local area by supporting community-run and locally-owned businesses. Try to eat in locally owned restaurants and order local drinks and produce rather than international brands. You can encourage community initiatives such as handmade crafts by buying locally produced souvenirs.
Different cultures have different attitudes to tipping and bartering – your pre-trip notes will provide details, or ask your guide for advice so as not to offend. Keep a light heart and a big smile when bargaining, and try to remember that small amounts can mean a lot more to the vendor than to you.
It sometimes takes a hard heart not to give money to beggars, but if a person earns more than someone who works for a living it may encourage the practice and cause problems for the local economy. Giving money to children might dissuade their parents from sending them to school. If you'd like to make a donation to the country you have visited, please talk to our specialists. We'll be able to recommend a charity or project that will welcome your donation.
You may wish to offset the carbon emissions from your flights. ClimateCare invests in initiatives that not only lower carbon emissions but also help improve lives.
Carbon offsetting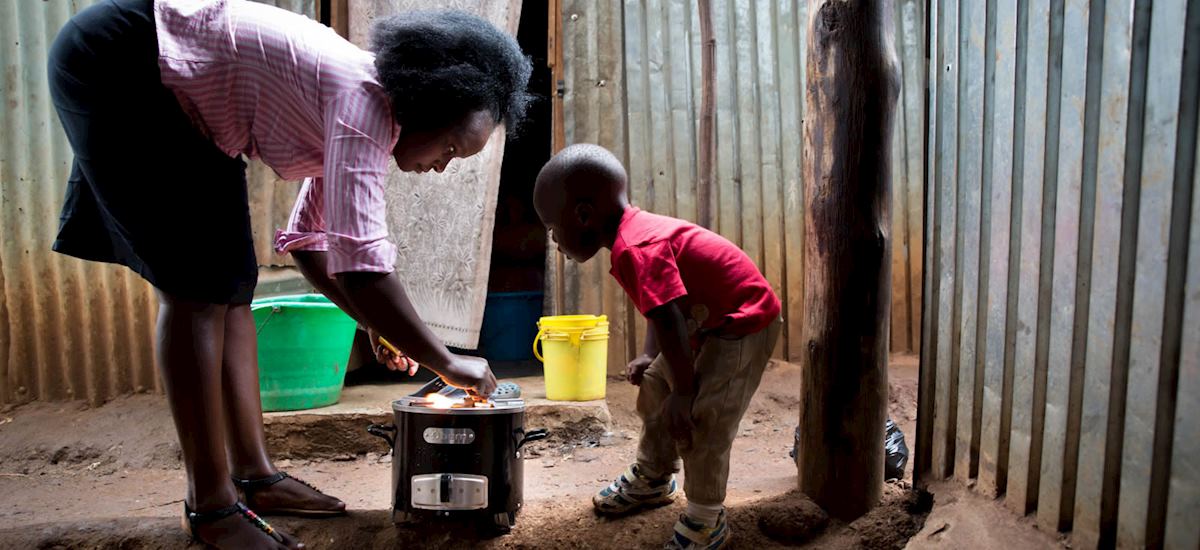 Fuel-efficient Jikokoa stoves in Kenya lower carbon emissions and produce less damaging smoke. © ClimateCare
The quote for your trip if you're flying from the UK will include an optional amount for carbon offsetting your flights, which can be paid at the time of booking. Clients from all other parts of the world can use our carbon calculator, run by ClimateCare, to assess and offset your flights.
Offset your flights
Please complete the form below to carbon offset your flights. You can choose to change the currency you pay in. ClimateCare is a wholly separate company to Audley and your payment will be made directly to them, and be subject to ClimateCare's terms of business.
Improving people's lives and saving wildlife
All the projects we support have a clear carbon reduction goal to combat climate change, but they also have significant immediate social and environmental effects.
The latest project we're supporting is the provision of Jikokoa stoves in Kenya. The majority of Kenya's household energy still comes from wood. Most of this is burned on smoky open fires and inefficient cooking stoves, leading to air pollution and contributing to climate change. Demand for wood fuel and charcoal also leads to deforestation, devastates biodiversity, reduces habitat for endangered species and reduces carbon uptake by forests.
The Jikokoa stove dramatically reduces fuel consumption, decreasing the negative environmental and social impacts of cooking. The Jikokoa is classified as tier four (the highest category) on the ISO/IWA scale in its reduction of PM2.5 — extremely harmful particulate matter, which irritates the eyes and causes respiratory disease.
The Jikokoa's innovative natural draft technology reduces fuel consumption and cooking time by up to 50%, freeing up income that would have otherwise been spent on fuel. In 2015, the stove's innovative design was acknowledged in the internationally renowned Ashden sustainability awards, winning the 'Clean Energy for Women and Girls' category.
Jikokoa stoves are made by a company called BURN in its solar-powered Nairobi factory, which provides more than 100 skilled local jobs — half of which are occupied by women — bringing multiple benefits to the local community. Other projects we've supported include LifeStraws for families in Kenya. These ingenious water filters mean that water no longer has to be boiled to purify it, reducing the use of firewood and other carbon fuels, and improving health by lowering the spread of waterborne diseases. Our support for these filters has provided millions of litres of clean water for well over a thousand families.
In Ranthambhore (India), the Masai Mara (Kenya) and the Kruger (South Africa), biogas and solar stove projects have ensured that villages collect less firewood, preventing deforestation, limiting conflict with wildlife, and improving health through less smoke inhalation. Solar lighting introduced to ranger stations and checkpoints in a number of India's national parks has replaced ineffective kerosene lighting to allow better policing of the parks.