We believe that a key part of responsible travel involves giving something back. We actively support a number of social and environmental charities and projects around the world and in the communities around our offices. This is done through donations, including fundraising by Audley staff, and through volunteer work.
Biannually, we ask our staff to nominate charities they think we should support as our charity of the year, and hold a vote on those shortlisted. We then work closely with the chosen charity over the course of two years to reach fundraising goals through the efforts of both our staff and our clients.
Charity of the year 2020 - 2021
Plastic Oceans UK
Current charities we support
Catherine Bullen Foundation, Namibia
Uthando, South Africa
Take 3 For The Sea, Australasia
The LATA Foundation, Galapagos Islands
Casa Mantay, Peru
Magic Bus, India
Tour Operators for Tigers (TOFT), India
The Assafou Association, Morocco
Christina Noble Children's Foundation (CNCF), Mongolia
Children on the Edge, Myanmar/Bangladesh
STREETS International, Vietnam
Grenada School for Special Education, Grenada
The Bear ID project, Canada
Charities we've supported in the past
Charity of the year 2018-2019: ShelterBox
Charity of the year 2016-2017: WE Charity
Charity of the year 2020 - 2021
Plastic Oceans UK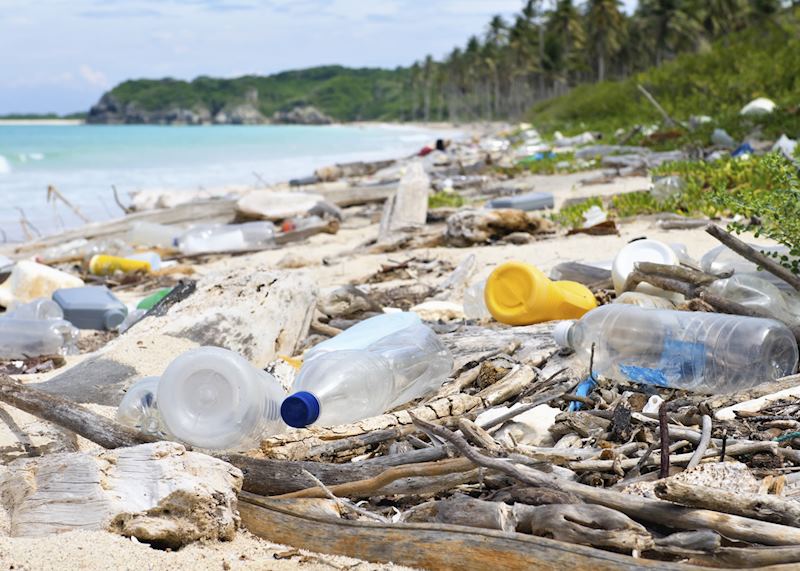 The first UK charity focused on the environmental impact of plastics, Plastic Oceans UK has specialised in the field for a decade. Sir David Attenborough lauded its first documentary, A Plastic Ocean, as "one of the most important films of our time".
The charity aims to empower the next generation to inspire change in their community around plastic. It creates educational material for schools designed to motivate real-life behaviour change around single-use plastics. It also works with businesses to help them reduce their plastic footprints.
To find out more, visit www.plasticoceans.uk
To donate: www.justgiving.com/fundraising/audleytravel
Take 3 For The Sea, Australasia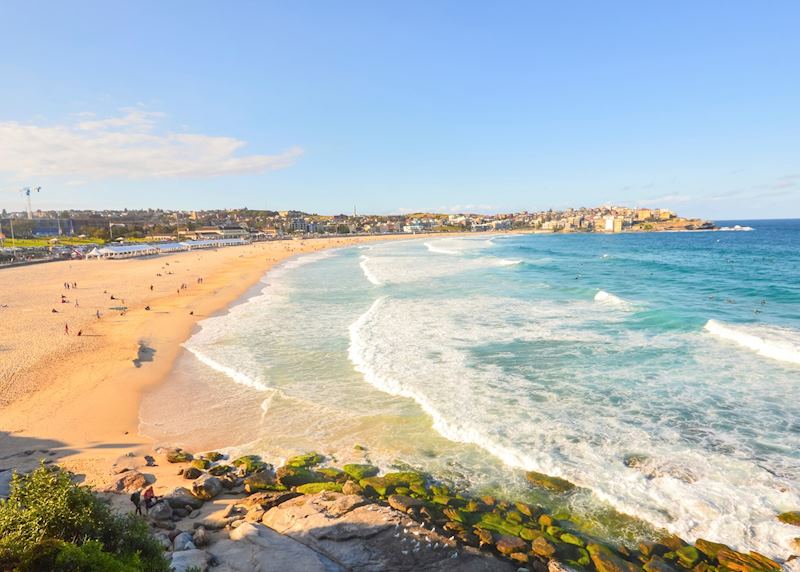 Through education that inspires participation, Take 3 For The Sea's aim is to remove and reduce plastics in our oceans and waterways.
Each year, an estimated 8 million tonnes of plastic enters the ocean, killing and injuring wildlife and suffocating ecosystems. Launched in Australia in 2010 by a marine ecologist, a youth educator and an environmentalist, its plan to tackle this global issue is simple — take three pieces of rubbish with you when you leave the beach, waterway or riverside, and dispose of it thoughtfully.
Through use of social media and the hashtag #Take3ForTheSea, the movement has grown, and it now delivers school and community education programmes, arranges beach clean-ups, and promotes ethical practices surrounding our oceans.
The initiative removes approximately 10 million pieces of rubbish each year and has visited over 400 schools, educated over 350,000 students, devised early education programmes for young children to engage in ocean health, and launched a surf club around Australia combining hands-on clean-up activities with their usual lifesaving duties.
To find out more about Take 3 For The Sea, visit www.take3.org
The LATA Foundation, Galapagos Islands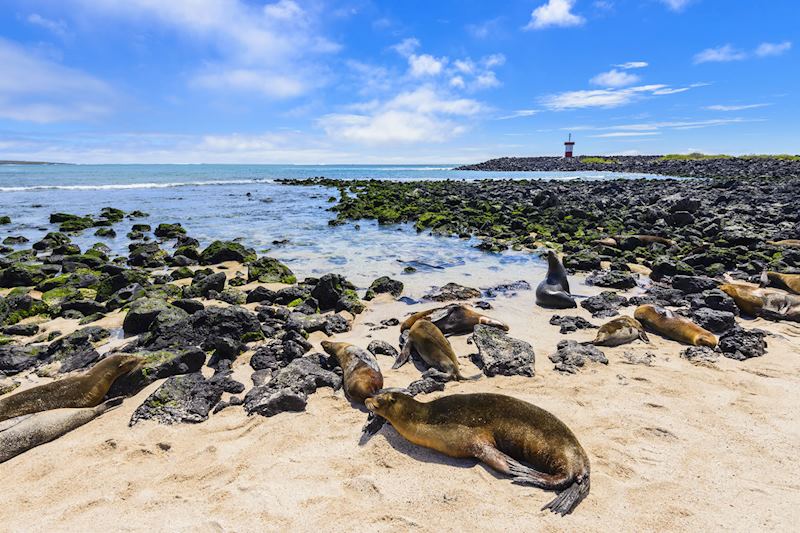 The LATA Foundation is the charitable element of the Latin America Travel Association. It focuses on supporting a number of grassroots projects across both Central and South America. The foundation's philosophy is 'to give back to the continent we love' by supporting social and environmental projects.
Over the past ten years, the foundation has worked with a number of different initiatives. They include habitat restoration and sustainable land use in the Azuero Peninsula, Panama, and a project to preserve and strengthen the Guaraní culture and to generate local employment through community-based tourism in northern Argentina.
A longer three-year project on the Galapagos Islands has helped deliver a youth campaign to reduce plastic bag use on San Cristóbal Island by 50%. These are all sustainable projects within communities that already have links to tourism.
The relationships that the foundation forms with the different charities running the projects begin with a comprehensive application to assess their aims, objectives, management and implementation. Once a donation is agreed, members of the foundation maintain regular contact with the specific projects to offer support and guidance if needed, and to ensure the funds are allocated effectively.
You can see a full list of the projects supported by the foundation on its website at www.latafoundation.org
Magic Bus, India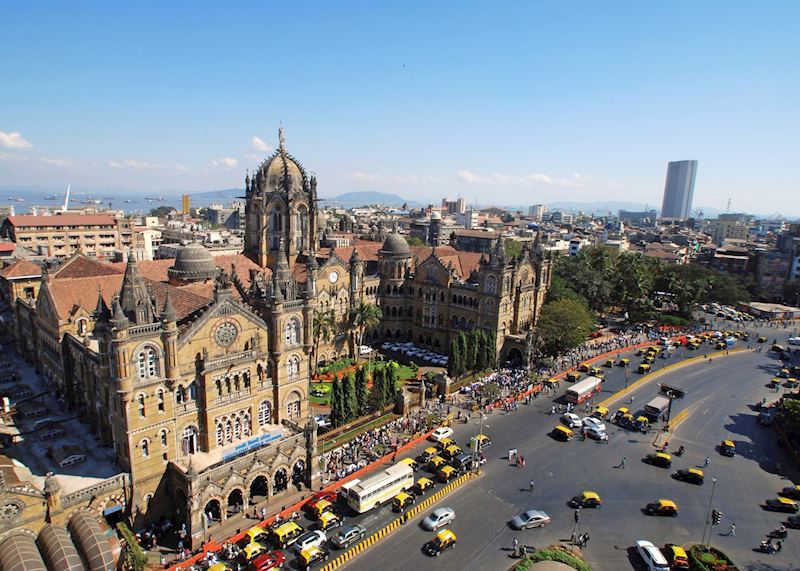 This award-winning charity helps children out of the poverty cycle by providing education and informing them about issues such as health. Youth leaders also help raise their aspirations in society, and older children are supported in career development.
Our funding is directed in two broad areas. Outreach volunteers go into local communities all over India to run sports-based activities with educational undercurrents. The main aim of this is to encourage children who aren't currently attending school to start going regularly.
A major part of this involves educating the children on hygiene, which can impact school attendance, and improving communication and teamwork skills. Our donations also support Magic Bus's work with young people who have left school, providing them with essential skills for employment. After finishing school, they receive three months' further training, including work experience placements.
Once they've found a job, Magic Bus will further support them for six months in sustaining their employment.
To find out more, speak to one of our India specialists or visit www.magicbus.org
Children on the Edge, Myanmar/Bangladesh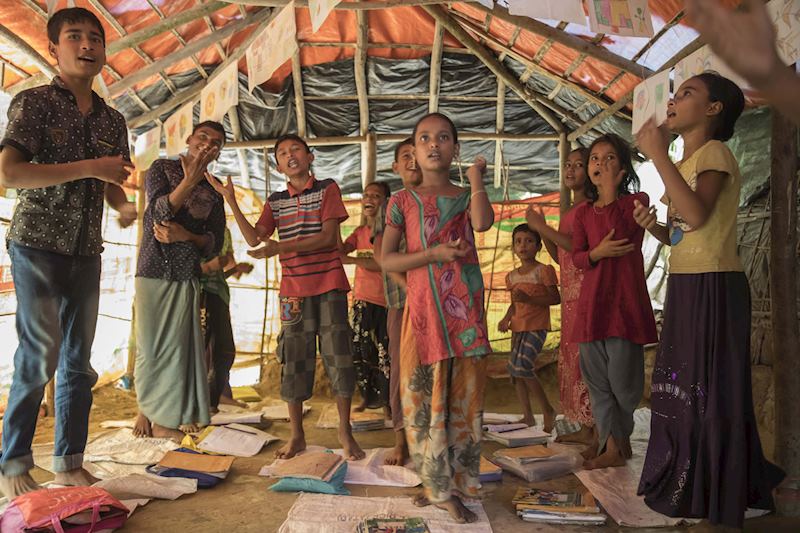 This UK-based charity supports children all around the world who are living on the edge of their societies. The charity's work has included providing long-term support to the refugee Rohingya community in Bangladesh, delivering an education to thousands of refugee children.
There were already an estimated 400,000 Rohingya seeking refuge in Bangladesh before the attacks by the Myanmar military in August 2017, which forced an additional 700,000 refugees into the border camps.
Without support, children are ill-equipped to cope with the daily challenges of living in the camps, unable to process the trauma they have been through, and lack preparation for an uncertain future.
Children on the Edge immediately began to work with people in the makeshift Kutupalong Camp to provide more classrooms for their children. It also employs and trains both Bangladeshi and Rohingya teachers, helping to deliver basic education, healthcare, nutritional support and creative opportunities for around 7,500 vulnerable Rohingya refugee children.
Future work will focus on providing longer-term education and stability for children in the Kutupalong Camp.
STREETS International, Vietnam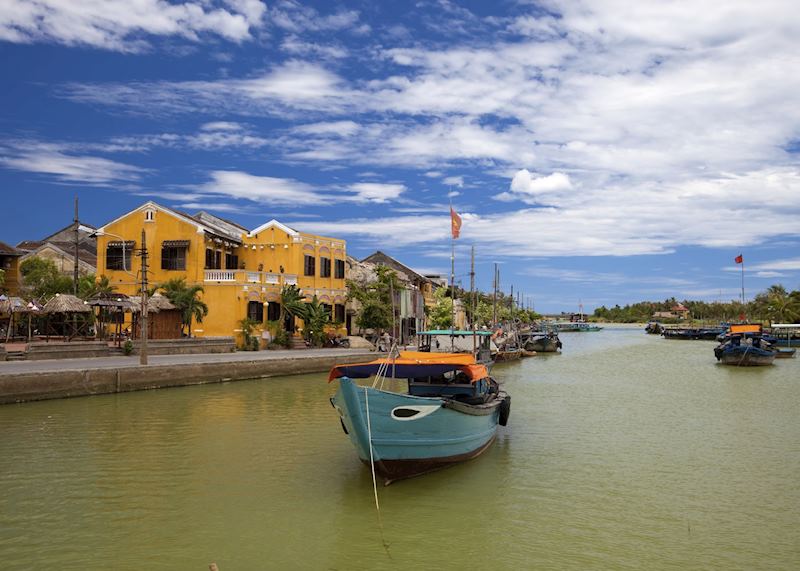 STREETS International is an innovative social enterprise initiative that aims to develop and operate sustainable projects that prepare vulnerable, orphaned and other disadvantaged young people across Southeast Asia for careers in hospitality.
The first STREETS Restaurant Café and Training Center opened in Hoi An, Vietnam, in 2009. Since then, it's helped more than 100 young adults. Of the first two graduating classes, 100% of students were employed within months of graduation at some of the best resorts and restaurants in central Vietnam.
If you're visiting Vietnam and you'd like to see the project in action, we can arrange for you to visit the STREETS Restaurant Café. Donations are gratefully accepted by the charity.
To find out more about STREETS, please ask your Southeast Asia specialist or visit www.streetsinternational.org
The Bear ID project, Canada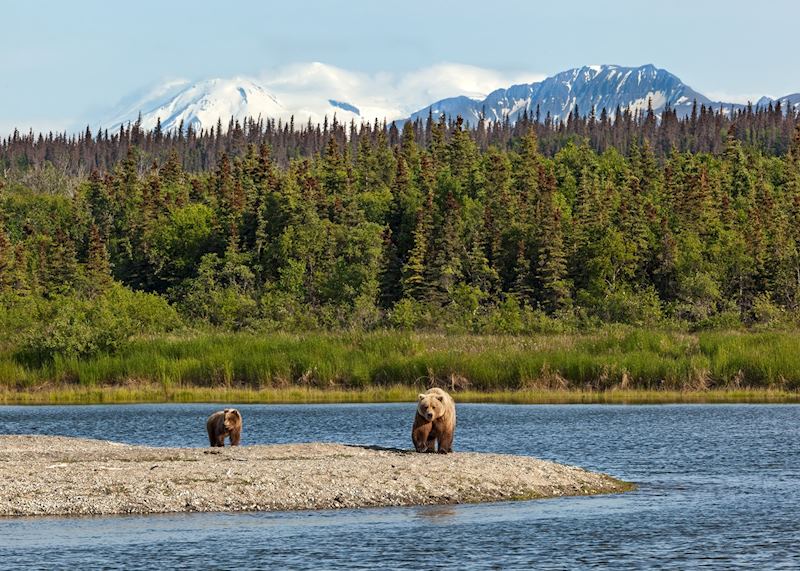 The Bear ID Project is a collaboration of conservation scientists, software developers and volunteers developing grizzly bear facial recognition technology to support conservation work.
Based on human facial recognition software, the project aims to develop and integrate bear-recognition technology with conventional camera-trap imagery to enable scientists and researchers to better identify individual grizzly bears. Part of the challenge is that the physical appearance of bears changes considerably throughout the year. The Bear ID Project aims to overcome this, opening the door for new ways to measure and monitor grizzly bear populations that are more cost-efficient and require less time and resources than current techniques.
If successful, this technology could apply to research undertaken on other wildlife species, leading to more accurate, efficient and wide-ranging conservation methods the world over.
You can read more about the project online at www.bearresearch.org. You can also contribute to the grizzly bear image database by uploading your own bear images to www.bearresearch.org/call-to-action.
Charities we've supported in the past
Charity of the year 2018-2019: ShelterBox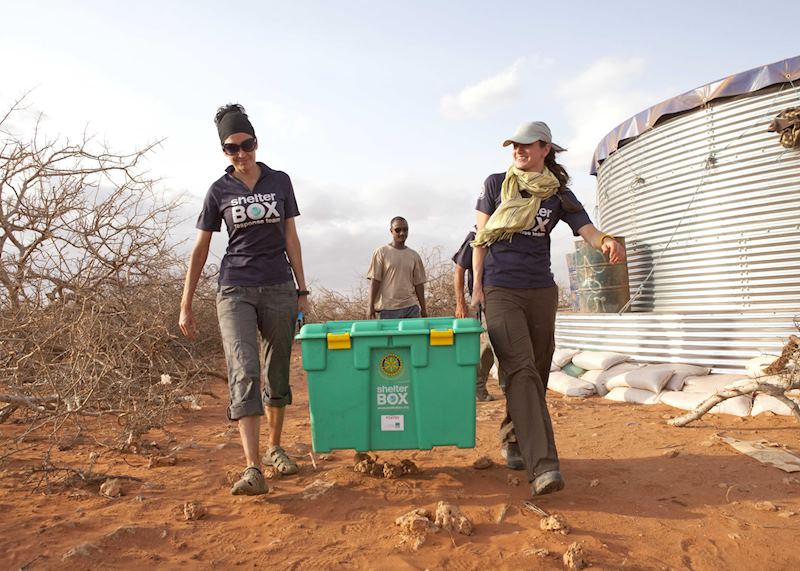 Since 2000, ShelterBox has helped more than one million people rebuild their lives after natural disaster or conflict has left them homeless. ShelterBox supplies emergency shelter and essential tools for families who have lost everything, in the form of their ShelterBoxes and ShelterKits.
Equipped with these emergency supplies, families can start to repair their homes and rebuild their lives straight away. The charity delivers aid to some of the most remote communities in the world.
Over a two year period Audley raised £128,745 for ShelterBox.
Charity of the year 2016-2017: WE Charity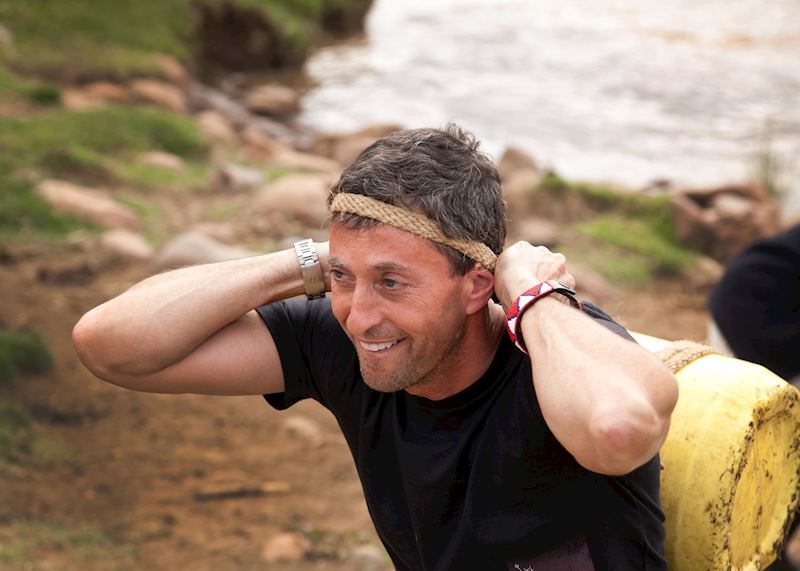 WE Charity (formerly Free The Children) works with communities around the world to help them overcome poverty. With staff and client support we raised just over £86,500 ($113,950).
Further reading