A team of experts with knowledge of our destinations across the globe, our Concierge specialists are on hand to help if you're deliberating where to travel next. We work closely with our country-focused specialists to offer you sound advice and an honest take on any places you might be considering for your trip. We'll also recommend the countries that fit best with your interests, preferred time of travel, and budget.
If you're planning for a special occasion, such as your honeymoon, an anniversary celebration, or a trip of a lifetime, we can talk you through the options. Once you have narrowed down your choice, we'll hand you to a dedicated destination specialist, who'll plan your trip individually from start to finish.
Speak to one of our Concierge specialists

Start planning your tailor-made trip by calling one of our Concierge specialists on 01993 838925
How we'll plan your trip
Speak to a Concierge specialist
You might have strong opinions on what your trip should entail, or just loose ideas, but we can help you develop them. Speak to one of our specialists, and we'll advise you on the best destinations, depending on your interests and criteria.
Refine your choice from our ideas
After your conversation, your specialist will send you an assortment of brochures and example itineraries to give you inspiration for where to travel and what your trip could involve.
Put you in touch with a destination expert
Once you have fixed on where you want to go, we'll put you into the hands of a specialist who focuses on your chosen destination. Already briefed on your preferences, he or she will create your bespoke trip, drawing from extensive first-hand experience.
Who we are
Collectively, we've worked with lions in South Africa, trekked Costa Rica's jungles, snorkeled the Great Barrier Reef, and cycled around the Temples of Angkor. Our Concierge specialists are united by their passionate approach to travel and their commitment to finding the best destinations to fit your requirements.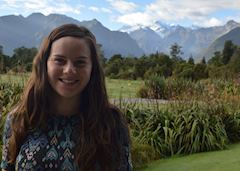 Sarah
Concierge Service
Speak to Sarah
01993 838 743
Sarah's passion for travel was ignited after spending a university summer break backpacking around Australia. After graduating in psychology, she notched up several thousand miles, covering four continents. After spending two seasons skiing in Europe, she embarked on a two-year overseas experience where she was lucky enough to travel Southeast Asia, Australia and New Zealand. She gained some unique experiences, ranging from volunteering in a Balinese school to swimming with turtles on the Great Barrier Reef, and spending a winter season on the slopes in New Zealand. It was on this trip that she decided she was keen to pass on her passion and knowledge of world travel to others. Sarah began her career at Audley as a New Zealand specialist, creating tailor-made itineraries to inspire clients about her favourite country. She then made the move to the Concierge team, where she is able to use her knowledge and vast experience to advise clients about all the destinations that Audley covers.
View full profile ›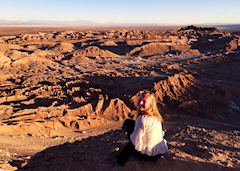 Ciara
Concierge Service
Speak to Ciara
01993 838 461
Living abroad as a child ignited my love for travel and I was lucky enough to visit some incredible places including China and India. I later chose to study business and Spanish at the University of Nottingham as it allowed me to spend a year abroad in South America. Living and working in Buenos Aires was an unforgettable experience and when finished there, I spent a further nine months exploring the rest of South America which gave me an opportunity to really get to know the continent and its diverse people, cultures and landscapes. Having caught the travel bug, I left for another year of travels after graduating. This time, I lived in Australia and then journeyed through Southeast Asia, visiting seven different countries in as many months. Now in the concierge team at Audley, I love sharing my passion for travel and helping to plan memorable travel experiences for others.
View full profile ›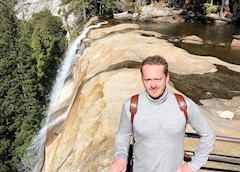 Hugo
Concierge Service
Speak to Hugo
01993 838 440
I was fortunate enough to travel extensively around Europe with my family and my childhood wonder at experiencing different cultures and traditions later grew into proper wanderlust. At 18 I decided to embark on a trip around the world and visited Japan, Australia, New Zealand, Thailand, Laos, Cambodia and Vietnam. I had some unforgettable experiences along the way and indulged in some of the world's most unusual traditions. Since then I have managed to visit many areas of the US, including New York and Miami, and ended one road trip in Canada. With a background in hospitality, sales and management, I decided to combine these skills and adapt them into a career in the travel industry which I felt passionate about and joined Audley. Interests outside travel include sport and cooking, both of which I love to incorporate when I travel.
View full profile ›
Arranging your honeymoon
If a honeymoon on the beach isn't for you, we have a choice of more than 70 destinations worldwide, covering the Arctic to Australia, Southeast Asia to South America. If your interests lie in wildlife, we could point you toward an African safari, tiger tracking in Rajasthan or whale watching off Canada's seaboard. For getting outdoors, there's trekking across old Inca paths in Peru or walking to view orangutans in Borneo's rainforests. The possibilities extend as far as your interests and the experiences you want to enjoy, and our Concierge specialists will guide you to the right decision.
Honeymoon Ideas ›
Honeymoon gift service
When you honeymoon with us, you can take advantage of our complimentary Honeymoon Gift Service to arrange your wedding gift list on your own custom website. View our gift service ›
Stuck for trip ideas?
Deciding where to go can be half the fun. Our Concierge team will guide you through the options, taking all the worry away from making the right choice.
School holidays
Regardless of which school break you're considering, we can find a destination to match the time of year and your family's interests. That might be tracking the Big Five in Africa during the summer, visiting Japan over Easter when it's cherry-blossom season, or spending an energetic Christmas of adventure activities in Costa Rica's cloudforests.
Cat
View family holidays
Special occasions
As everyone's idea of 'special' is different, we start by gauging just what your particular celebration means to your individual trip. You might be searching for the right destination to mark a big anniversary or birthday, or looking for a location to take the whole family. Whichever it is, we'll give you the inspiration to make your trip as special as the occasion demands.
Holly
View luxury holidays
Once in a lifetime
Whether it's a long-held wish to experience a well-known destination or the itch to explore a lesser-known island, we'll discuss all your preferences with you at length. We can help you choose a trip that's right for you and filled with personal touches.
Sarah
View great journeys
More inspiration for deciding your next journey
Written by our specialists from their own travels, our travel guides share tips, advice and recommendations about our destinations that we've built up through years of experiencing it all ourselves.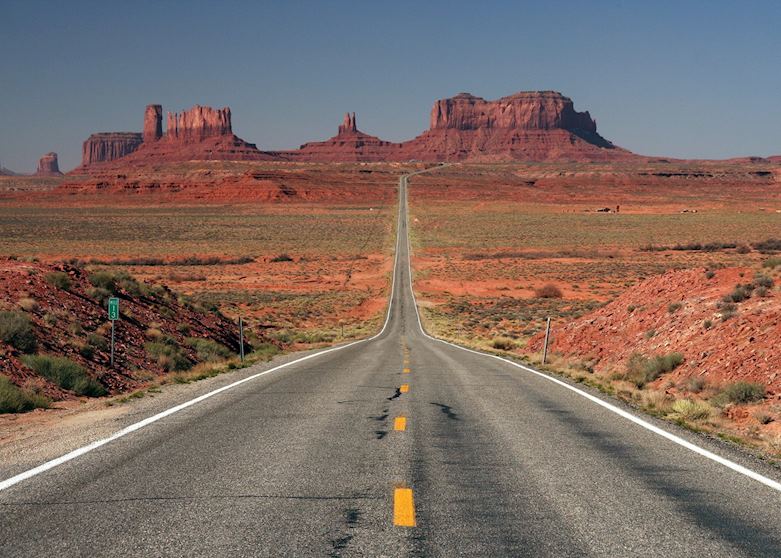 USA
Pick the right fly-drive holiday in the USA for you with our travel guide that looks at some the best drives across America. You'll find ideas for where to stop along your journey to enjoy this vast country's national parks, cities, wildlife and history.
India
India specialist and former Mumbai resident Alison shares her experiences of luxury train journeys in India. She has picked out some of the most interesting routes and explains why they're a fascinating way to explore India.
South Africa
South Africa offers some of the continent's premier wildlife destinations, such as the private reserves of the famous Greater Kruger Park. The country is also home to the largest number of places where you have an opportunity to see the Big Five (lion, leopard, rhino, elephant and Cape buffalo).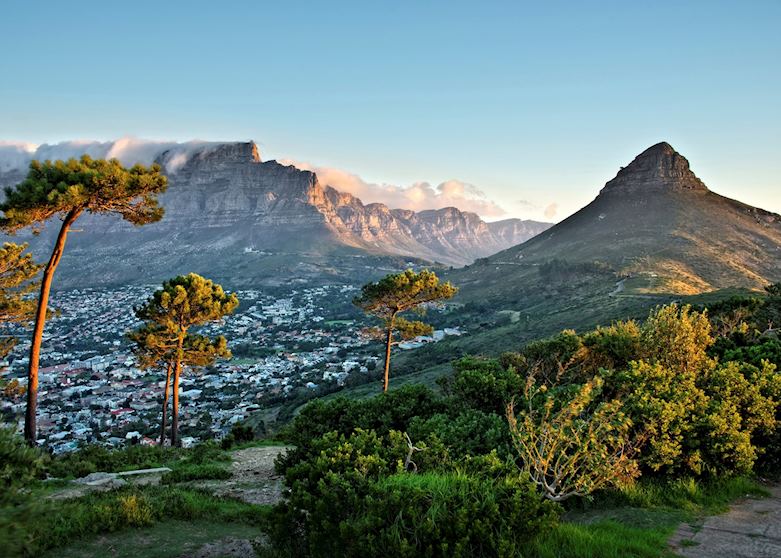 South Africa
From the vibrant capital city, Cape Town, to the world-famous Kruger National Park, home of the Big Five, South Africa is a land of exciting contrasts. Our specialists can help plan your ideal first visit to this African giant.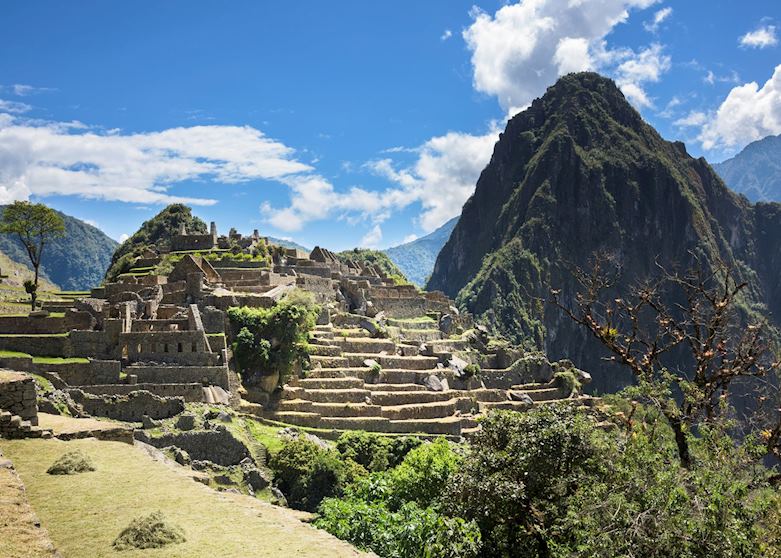 Peru
Perched high on a mountain ridge and hidden from the world for hundreds of years, the ruins of Machu Picchu are the jewel in Peru's crown. One of our Peru specialists gives a personal account of how to get the most from your visit.
Galapagos Islands
Audley Galapagos specialist Michael details what you need to think about when planning your Galapagos Islands cruise. He gives a brief overview of the different sizes of vessels and the advantages of each, plus what else you should consider.