Kenya is the quintessential Africa of wildlife documentaries, with vast plains speckled with wildebeest, gazelle, zebra, and the big cats they attract. Our specialists know where the crowds go, and can tailor-make an itinerary that avoids them, while still enjoying the very best game on character safaris.
Flight Time
8¼ hours (Nairobi)
Recommended Airlines
British Airways, Kenya Airways and Turkish Airlines
Where can you fly from?
Flights to Kenya are available from a choice of airports including London, Birmingham, Manchester, Newcastle, Edinburgh and Glasgow
Speak to someone who's been there
Start planning your tailor-made trip by
calling one of our Kenya specialists on 01993 838 510
Sample Kenya trip ideas
Your journey will be fully tailored to your schedule, interests and budget
Why travel with Audley?
100% tailor-made journeys
Fully protected travel
Established for 20 years
Best time to visit
Our specialists advise on the best months to visit Kenya.
Travel Advice
Flight times are roughly 8¼ hours (Nairobi). Request a brochure
Our detailed brochures feature trip ideas and travel experiences recommended by our specialists.
Tell us your travel plans and a specialist will be in touch
Kenya travel guides
Video:

Visiting a Me to We project in Kenya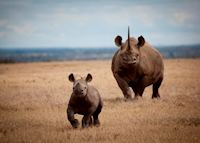 Home of the Masai Mara and Lewa Wilderness Conservancy, you'll have countless opportunities to spot the Big Five in Kenya. With a range of first-class lodges, you can embark on traditional game drives and walking safaris in search of these magnificent animals.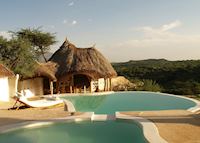 If you're planning a luxury holiday in Kenya, we have a wide range of accommodation available, from sumptuous safari camps to exquisite beach retreats. Our country specialists have experienced these properties firsthand and are on hand to help you choose.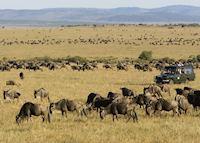 Each year, the annual Great Migration in Africa sees up to two million wildebeest and zebra undertake a journey of over 994 miles (1,600km) across Kenya and Tanzania.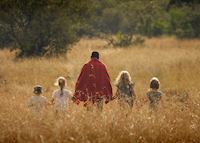 On a tailor-made family safari in Kenya, your children can learn about Maasai culture, the "Little Five" and how to track animals. The country is home to some wonderful family-friendly camps and lodges which our country specialists can include in your family itinerary.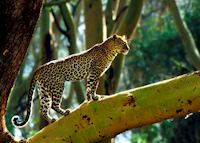 Kenya is an ideal country to explore for honeymooners hoping to combine first-class lodges with ample game viewing opportunities. Our country specialists are on hand to help you plan the trip of a lifetime, with advice on where to go and what to see during each season.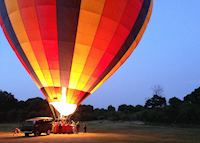 A hot air balloon safari in Kenya is one of the most memorable ways in which to see the wildlife. Whether you're a honeymooning couple, a family, or a group of friends, Audley's experienced specialists can arrange a balloon flight as part of your tailor-made itinerary.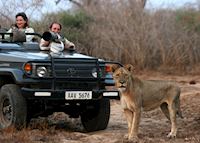 A typical day on safari essentially revolves around the need to see the wildlife at its most active. It usually follows a similar routine with slight variations between destinations and seasons.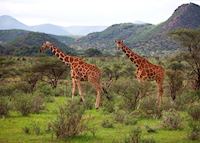 Kenya's green seasons take place during the 'short rains' in November, and either side of the 'long rains' that fall in April and May. In these months, you'll see the bush at its most verdant and have the wildlife largely to yourself during a more cost-effective time to visit the country.
Hi, I'm Arista
I'd be happy to help you plan your trip to Kenya. Just fill in the form below and I'll be in touch.