Canada is the stuff that pioneer dreams were made of, an expanse of glacier-strewn mountains, rolling prairies and vast inland seas. In the remote north, the aurora borealis lights up the sky, while in backwoods wildernesses, bear, elk, wolves and moose roam. Yet Canada is also modern and forward-thinking, with a rich First Nations culture. Dynamic melting-pot cities like Vancouver attract gastronomists, while arty Montréal nurtures its own fiercely independent French-speaking identity.
Our specialists have navigated Canada by road, rail and water. We can plan a trip that allows you to explore its regions as you wish – whether that's riding the Rocky Mountaineer train, canoeing the Great Lakes, or driving the eastern seaboard.
Creating tailor-made journeys for over 20 years
Creating tailor-made journeys for over 20 years
Sample Canada trip ideas
Your journey will be fully tailored to your schedule, interests and budget
Why travel with Audley?
100% tailor-made journeys
Fully protected travel
Established for 20 years
Best time to visit
Our specialists advise on the best months to visit Canada.
Travel Advice
Flight times are roughly Between 5½ and 11 hours. Request a brochure
Our detailed brochures feature trip ideas and travel experiences recommended by our specialists.
Read our guides to the regions of Canada
Tell us your travel plans and a specialist will be in touch
Canada travel guides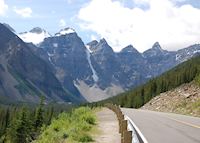 Jump behind the wheel and experience this magnificent country at your own pace with a fly drive in Canada. With its quiet roads, spectacular scenery and amazing wildlife, this is one of the best countries in the world for self-drive holidays.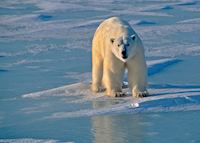 The polar bear is the world's largest carnivore, roaming the Arctic Ocean and its surrounding seas. On a tailor-made trip with Audley you can find out more about these magnificent animals including the best places to see them, such as Churchill in Canada, and when to go.
Canada is arguably the best country in the world to see black, grizzly and polar bears, and British Columbia is particularly renowned for black and grizzly viewing in their natural environment. We can advise on where and when to see these fascinating animals.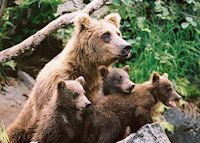 If you're planning a holiday to Canada we can highly recommend it as a family-friendly destination. This huge country is one of the safest, cleanest and friendliest destinations on earth and there are plenty of activities to keep everyone entertained.
If you're planning a luxury holiday to Canada we have a wide range of luxury holiday lodges and luxury hotels available. Our specialists can recommend the best places to stay to help you make the most of your visit.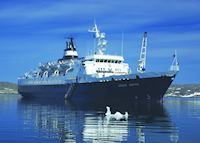 Canada is ideally suited for adventure cruises, especially with the abundance of marine wildlife around its enormous coastline. We can recommend a variety of boats and suitable activities to help you get the most out of your visit.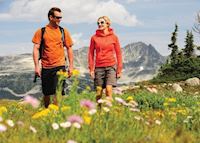 There are literally hundreds of hiking and walking trails in Canada's Rocky Mountains, appealing to all levels of fitness. Here we pick out some of the best places for you to put on your walking boots and experience the Rocky Mountains at your own pace.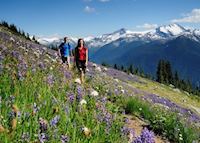 If you're planning a tailor-made walking holiday in Canada our specialists can advise on the best places to visit and where to stay to get the most out of your trip. Canada is also home to one of the most exhilarating forms of walking holiday - the heli-hike.
The vast wilds of Canada and Alaska were tamed by rail, and even now the land is crossed by some of the world's most iconic rail journeys. Here we showcase some of the best.
Recent articles about Canada from our specialists
Hi, I'm Ashlea
I'd be happy to help you plan your trip to Canada. Just fill in the form below and I'll be in touch.