You may see a bear by the roadside or on a railway journey when travelling in Canada, but a guided trip or a stay at a wilderness lodge in British Columbia offers encounters of grizzly, black and Kermode ('spirit') bears at much closer range.
Canada wildlife itinerary ideas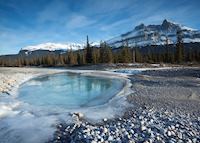 9 days exploring the main highlights of western Canada including the Rocky Mountains, the interior of British Columbia, and the buzzing city of Vancouver.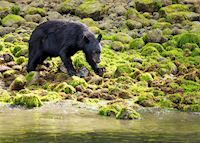 19 days exploring some of western Canada's most beautiful scenery including the Pacific coast, Whistler, and the Rocky Mountains along with some of our favourite wildlife viewing trips.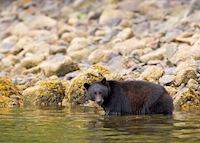 This itinerary offers many wonderful opportunities to view some iconic Canadian wildlife, and includes a stay at Spirit Bear Lodge, in the Great Bear Rainforest, where grizzlies and Spirit bears are best seen in late August and September.
---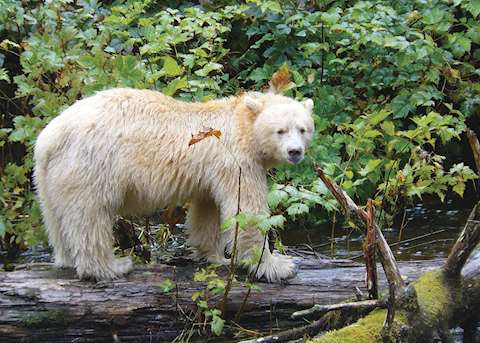 Kermode bear, British Columbia
Kermode bear
The Kermode, or 'spirit' bear is the rarest of all North American bears. Revered by First Nations people, they can only be found in a small corner of British Columbia's Great Bear Rainforest.
Although white, they are actually black bears with a double-recessive gene that gives them their lighter colouring. September is the best time to spot them in the wild as they venture to the salmon-filled rivers to feed.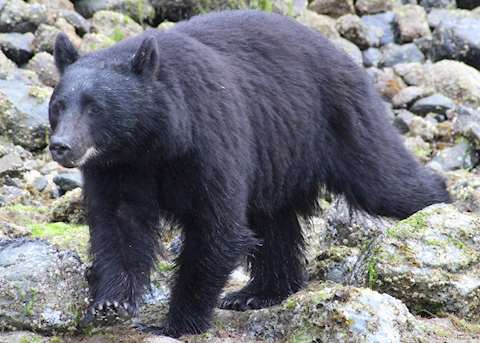 A mother black bear searches for food on the water's edge near Tofino, Canada
Black bears
Common throughout most of Canada, black bears tend to like the solitude of the forest but they are, at times, lured into the towns by the prospect of an easy meal.
They are excellent climbers and it is not uncommon to see a sow ushering her cubs up the nearest pine tree out of harm's way.
Vancouver Island and British Columbia's Great Bear Rainforest, Alberta's Rocky Mountains, southern Manitoba and the forests of Québec and New Brunswick provide the best sightings between May and October.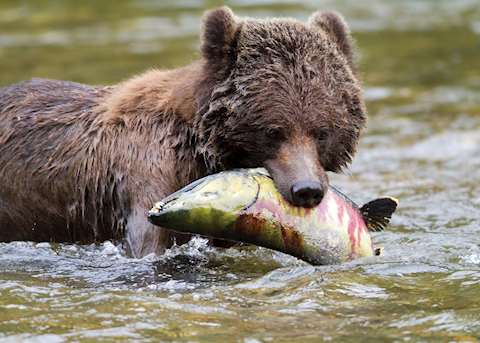 Bear with salmon near Great Bear Lodge
Bear viewing accommodation options
Bear viewing excursion ideas
Polar bears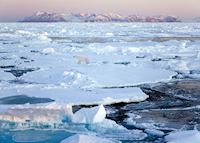 Polar Bear Watching in Canada
The polar bear is the world's largest carnivore, roaming the Arctic Ocean and its surrounding seas. Find out more about these magnificent animals including the best places to see them, such as Churchill in Canada, and when to go.