You may see a bear by the roadside or on a railway journey when travelling in Canada, but a guided trip or a stay at a wilderness lodge in British Columbia offers encounters of grizzly, black and Kermode ('spirit') bears at much closer range.
Canada wildlife itinerary ideas
---
Start thinking about your experience. These itineraries are simply suggestions for how you could enjoy some of the same experiences as our specialists. They're just for inspiration, because your trip will be created around your particular tastes.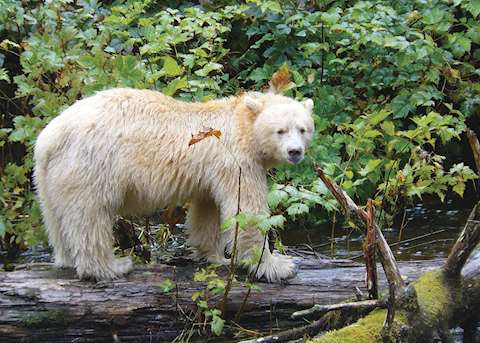 Kermode bear, British Columbia
Kermode bear
The Kermode, or 'spirit' bear is the rarest of all North American bears. Revered by First Nations people, they can only be found in a small corner of British Columbia's Great Bear Rainforest.
Although white, they are actually black bears with a double-recessive gene that gives them their lighter colouring. September is the best time to spot them in the wild as they venture to the salmon-filled rivers to feed.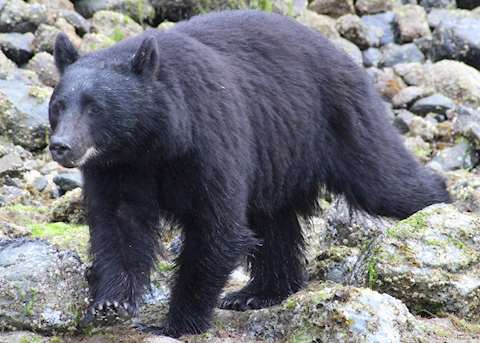 A mother black bear searches for food on the water's edge near Tofino, Canada
Black bears
Common throughout most of Canada, black bears tend to like the solitude of the forest but they are, at times, lured into the towns by the prospect of an easy meal.
They are excellent climbers and it is not uncommon to see a sow ushering her cubs up the nearest pine tree out of harm's way.
Vancouver Island and British Columbia's Great Bear Rainforest, Alberta's Rocky Mountains, southern Manitoba and the forests of Québec and New Brunswick provide the best sightings between May and October.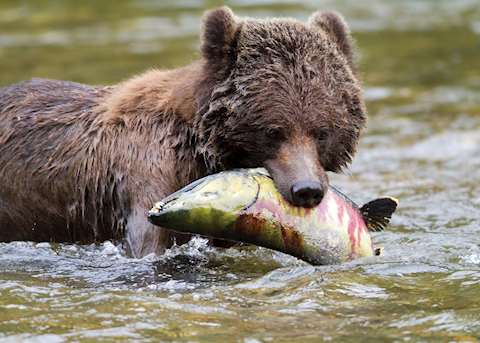 Bear with salmon near Great Bear Lodge
Bear viewing accommodation options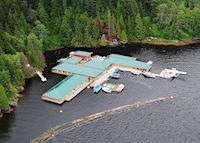 Knight Inlet Lodge is a floating village of buildings, providing comfortable rooms and an amazing wilderness experience.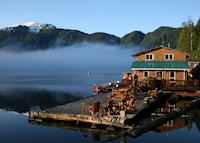 Great Bear Lodge is a very special retreat, situated in remote and pristine rainforest amidst incredible scenery and wildlife.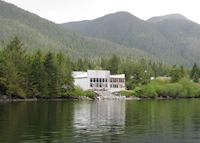 Located in the heart of the Great Bear Rainforest, Spirit Bear Lodge in Klemtu is centrally positioned to offer unparalleled access to some of the best grizzly and Spirit Bear viewing in the region.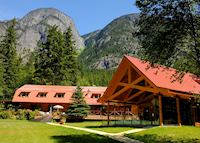 Tweedsmuir Lodge is a warm, family style lodge with all the comforts of home. Located in the Bella Coola Valley on the edge of the Great Bear Rainforest its a great place to spot grizzly bears.
Bear viewing excursion ideas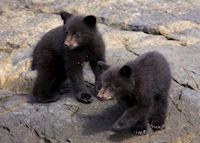 From April to October, it is possible to have an intimate black bear watching experience in the beautiful, calm water environment of the legendary Clayoquot Sound.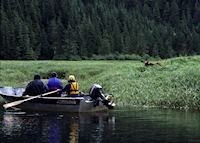 Great Bear Lodge offers one of the most unique and personal bear viewing experiences in western Canada. Surrounded by the Great Bear Rainforest of western British Columbia, guests discover a quiet sanctuary from which to view, photograph and understand bears.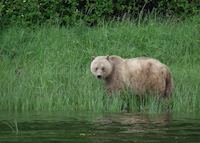 Enjoy one of natures great shows as you watch coastal grizzlies, which can be up to 180 kilograms heavier than their interior relatives because of the abundant salmon they eat during the annual salmon runs.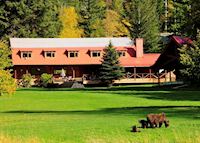 Tweedsmuir Lodge offers some fantastic opportunities for bear watching within Tweedsmuir Provincial Park. The scenery is simply stunning and encompasses the Coast Mountains, pristine river valleys and the remote Chilcotin Plateau.
Polar bears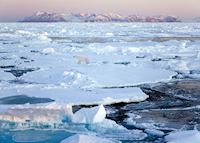 The polar bear is the world's largest carnivore, roaming the Arctic Ocean and its surrounding seas. Find out more about these magnificent animals including the best places to see them, such as Churchill in Canada, and when to go.