A vast and sparsely populated country of magnificent mountain ranges, ice-blue glacial lakes, remote coastal settlements and diverse cities, Canada offers a wealth of things to see and do. Wildlife is abundant with a healthy population of grizzlies, black and polar bears and plenty of places you can observe them in their natural habitat. Across the country you'll find diverse experiences on offer from white water rafting and heli-hiking to haunted hikes and whale watching tours, while the country's buzzing metropolises can be explored in unusual ways from fine food tours in Quebec to food cart tours of Vancouver.
Speak to someone who's been there
Start planning your tailor-made trip by
calling one of our Canada specialists on 01993 838 700
Enjoy a guided walking tour of some of Vancouver's tastiest and most innovative mobile street food vendors.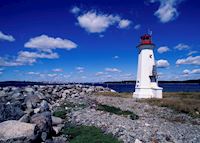 Take in the sights of Halifax's waterfront and enjoy the view of this charming and historic city with miles of shoreline guarded by Georges Island and it's graceful lighthouse.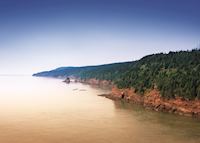 Enjoy a four hour guided hike from the Big Salmon River Suspension Bridge, along a scenic riverside hiking trail to Hearst Lodge.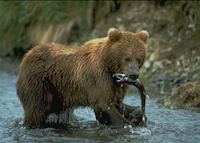 The three hour tour includes a spectacular float plane or helicopter ride to the Khutzeymateen and a tranquil two hours grizzly bear watching from the safety of our Zodiac boat that takes a maximum of 10 guests.
Retrace the steps of Canada's historic fur traders and experience the jagged mountain peaks, shimmering glaciers, crystal clear lakes and abundant wildlife of Mount Edith Cavell.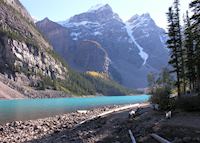 Travel from Jasper to Lake Louise with a guide and learn all about the famous mountain characters that made their mark on one of the world's most spectacular mountain highways.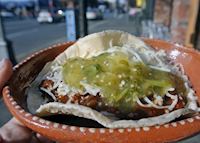 Culinary walking tour experts, Off the Eaten Track, provide you with a taste of urban west coast culture on this hour and a half long tour of Fort Street, Victoria.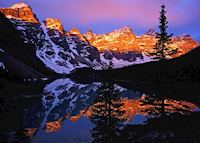 Discover the rugged beauty of Banff and Yoho National Parks and other spectacular natural landmarks on this guided coach tour of the Rocky Mountains. Enjoy hiking or simply appreciate the beautiful mountain scenery.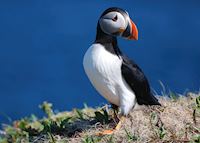 Step on board for a 90 minute catamaran nature cruise from Bay Bulls to Witless Bay. Come and see the majestic whales frolic in their natural habitat.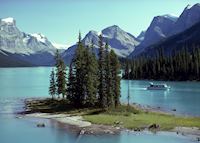 Embark on a delightful 90 minute cruise on one of the Rockies' most picturesque lakes. The tour is operated in a glass-enclosed, heated cruise boat and is fully narrated by certified crew.
A journey on the Ocean between Montréal and Halifax provides a wonderful glimpse of Canada's past.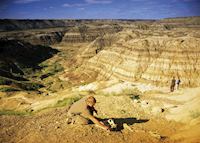 Enter the Alberta Badlands at Horseshoe Canyon and begin an exciting search for dinosaur tracks at the Royal Tyrrell Museum of Palaeontology with a two-hour exploration.
Plunging deep into the wilds of British Columbia, the Skeena takes you on a 1,160 kilometre journey past the highest peaks of the Rockies, countless lakes, waterfalls, frontier settlements and forested mountain slopes.
Discover the heritage and gastronomic culture of Québec City with a 20-minute stop at Old Harbour Market.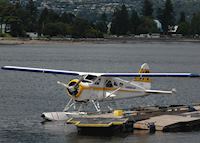 Escape by seaplane from downtown Vancouver's Coal Harbour on a full 20 minute panoramic tour of Vancouver and the surrounding mountains.
This delightful walking tour visits all the major sights of the old city in a downhill fashion at a leisurely pace. Professional guides make sure that you gain a good understanding of the history and the everyday-life of this World Heritage Site.
You travel west, through two glorious national parks, due to arrive at the helipad for the first helicopter flight to the lodge. After a helicopter safety talk, guests climb in and soar up for an afternoon of getting acquainted with the mountains
The 16 kilometre-long pond with a depth of 165 metres is home to Atlantic salmon, brook trout and Arctic char, as well as an unusual colony of cliff nesting gulls.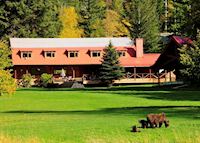 Tweedsmuir Lodge offers some fantastic opportunities for bear watching within Tweedsmuir Provincial Park. The scenery is simply stunning and encompasses the Coast Mountains, pristine river valleys and the remote Chilcotin Plateau.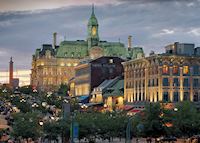 Enjoy a private 3-hour walking tour focusing on more than 360 years of history. With a private guide, you will discover how Montreal was settled by the French, conquered by the English and achieved the status of a great and fun metropolis in the 20th and 21st centuries.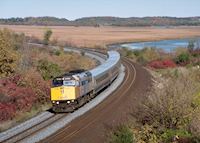 Considered one of the world's great rail journeys, the Canadian offers the ultimate transcontinental train trip.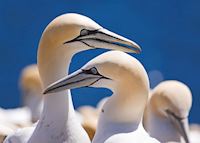 Join a discovery cruise of the majestic Percé Rock and the seabird sanctuary on Bonaventure Island. The cruise boats allow you to get up close to the rock and the island to admire the scenic beauty and observe the fascinating wildlife.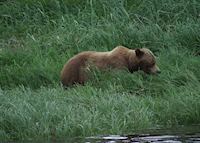 Bute is a pristine river valley and is home to 40 resident grizzly bears. The inlet is also the historic home of the Homalco First Nation, one of the Coast Salish Tribes whose guides will meet you when you disembark and accompany you along the Orford River Valley.
Experience the sights and sounds of this cosmopolitan city as you explore the downtown and residential areas. Highlights include the Eaton Centre, old and new City Halls, Casa Loma, Yorkville and the University of Toronto.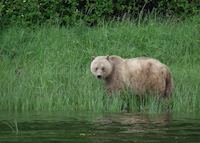 Enjoy one of natures great shows as you watch coastal grizzlies, which can be up to 180 kilograms heavier than their interior relatives because of the abundant salmon they eat during the annual salmon runs.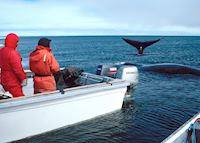 Tofino is part of Clayoquot Sound, a vast temperate rainforest area of extensive beaches and deep fjord inlets. The company we use is committed to preserving the ecological value and timeless wonder of Clayoquot Sound and strive to help visitors appreciate the coastal environment through fun, educational outings.
Enjoy a half day guided hike in the stunning Yoho National Park. The hike is approximately 3-4 hours long, and departs from Moraine Lake Lodge.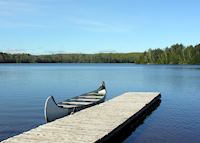 This three day adventure is based at the Algonquin Log Cabin Lodge. This small, rustic lodge is located at the north-west corner of Algonquin Provincial Park, famous for wildlife and natural beauty. Situated on Surprise Lake, the log cabin combines a scenic and peaceful location with knowledgeable wilderness guides, warm hospitality and an intimate ambiance.
The Clearwater River is one of the best rivers to raft in British Columbia as it is one of the only rivers that runs through Wells Gray Provincial Park and not along a highway.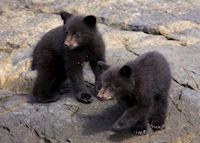 From April to October, it is possible to have an intimate black bear watching experience in the beautiful, calm water environment of the legendary Clayoquot Sound.
The atmosphere at the rodeo is electric as you watch the toughest champions and live stock as they fight it out in bareback riding, bull riding, barrel racing, saddle bronc, steer wrestling and tie-down roping.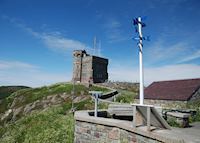 Wreathed in misty fog drifting in from the North Atlantic, St. John's is steeped in history... and the paranormal!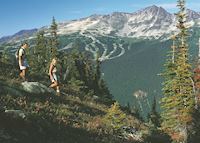 Embark on a fully guided ecology based tour that takes guests through the treetops on a series of suspension bridges and observation platforms.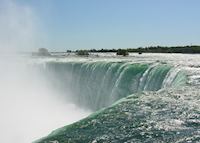 The Niagara Falls full day tour will take you to one of Canada's most spectacular sights. The journey takes you through the towns of Hamilton, St. Catherine's and the wine region of the Niagara Peninsula.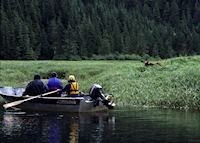 Great Bear Lodge offers one of the most unique and personal bear viewing experiences in western Canada. Surrounded by the Great Bear Rainforest of western British Columbia, guests discover a quiet sanctuary from which to view, photograph and understand bears.