A self-drive holiday in Canada (sometimes referred to as a fly-drive) can give you the flexibility to explore at your own pace.
You may not wish to start your Canada fly-drive immediately after an international flight, so we can arrange to have you met at the airport and taken to your hotel. Alternatively, there are car rental depots at most airports and we can ensure a car is waiting for you if you wish to be on the road within minutes of landing.
We will book all your accommodation in advance and provide you with clear and detailed driving instructions, leaving you free to relax and enjoy the many scenic delights that you will pass on the way.
Start planning your Canada self-drive holiday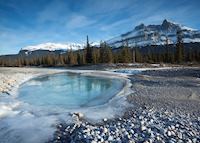 9 days exploring the main highlights of western Canada including the Rocky Mountains, the interior of British Columbia, and the buzzing city of Vancouver.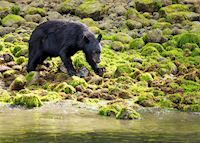 19 days exploring some of western Canada's most beautiful scenery including the Pacific coast, Whistler, and the Rocky Mountains along with some of our favourite wildlife viewing trips.
Explore the highlights of western Canada by train and hire car, including Vancouver, Jasper, Lake Louise and Banff.
---
Popular places to visit on a self-drive trip
Benefits of self-drive trips to Canada:
The overall pace of the trip is decided by you.
You have total freedom and flexibility to get off-the-beaten-track.
A hire car offers a greater degree of flexibility, comfort and privacy.
Canada has an excellent road network.
Audley can arrange all aspects of your self-drive trip including flights, accommodation and rental car.
Advice and Tips:
Roads are generally well maintained and well sign-posted.

Distances can be deceiving; we can help plan a practical itinerary for you.
Service stations can be few and far between so fill up when the opportunity arises.
All Audley Canada specialists have lots of experience of driving in Canada.
You are generally uninsured if you drive on non government-maintained gravel roads.
Mobile phone coverage can be patchy; you may wish to consider hiring a satellite phone.
Choose the right type of vehicle for you – make sure there is adequate boot space and that the engine is going to get you up those mountain roads!
Do take a credit card – it is impossible to hire a vehicle without one.