I caught the travel bug after interrailing across Europe before university, and since then I've continued to travel whenever possible. After graduating, I embarked on a round-the-world trip which included trekking through tribal villages in Northern Thailand, climbing the Franz Josef Glacier in New Zealand and learning to scuba dive on the Great Barrier Reef in Australia. On returning to the UK, I began working for an international publisher, which enabled me to travel extensively throughout Europe and Southeast Asia.
I've always been passionate about the natural world and on all my travels I like to see as much wildlife as I can and experience different habitats alongside the more cultural elements. My love of wildlife led me to begin working for a wildlife tour specialist, then eventually beginning my career at Audley almost ten years ago. Since then, I've been fortunate enough to have explored some far-flung corners of the globe, including most of Southeast Asia, India, Namibia, and Peru. These trips have brought unforgettable memories and experiences that I now hope to share with others.
For seven years I worked within the Southeast Asia team as an Indochina, Malaysia, and Borneo specialist. Now in the Concierge team, I'm excited to talk about the whole world while helping Audley clients find the perfect destination for their next adventure.
Speak to Stella

Start planning your tailor-made trip with Stella
Q&A with Stella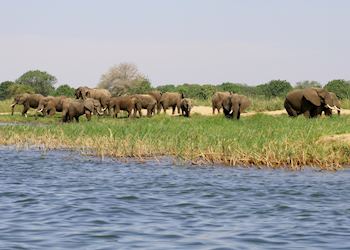 What's the one thing you always pack?
I never travel without my binoculars. Sometimes your guide or the lodges will have some that you can borrow but the quality of these can be a mixed bag. If you're keen to spot orangutans at the tops of trees in the Borneo rainforest, or sloth bears in the jungles of India, or maybe elephants on the far bank of the Zambezi River in Zambia, good quality binoculars will enhance your experience.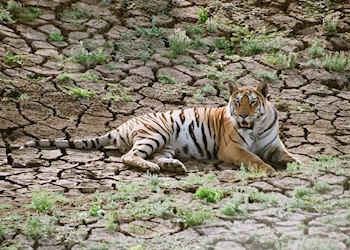 What's your most vivid travel moment?
It was our last day in Pench National Park in central India, and as we drove the tiny bumpy dirt tracks with our driver and guide, we scanned the forest either side of us willing the illusive tiger to appear. First, we heard spotted deer alarm calls and then the incredible sound of a roaring tiger up ahead and a glimpse of it crossing the track. Pure excitement from us all as we kept our eyes fixed on the point that the animal had disappeared, and we slowly edged passed in the vehicle. There, crouching in the undergrowth was the beautiful face of a young male tiger, staring back at us. His ears were pinned back, and the guide told us that he hadn't long left his mother so was very wary of the vehicles still. Later, the tiger went from being motionless to charging out at us with a powerful roar and a swing of a gigantic paw, before turning sideways and running of into the forest.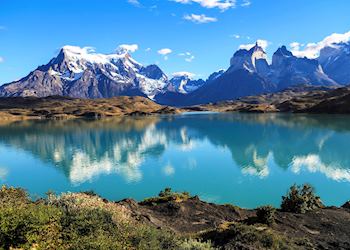 Where would you love to travel next?
I haven't explored much of South America, and I love the idea of the granite spires, wilderness, and glacial lakes of Chilian Patagonia. Perhaps horse riding with gauchos in Torres del Paine National Park or kayaking through the vibrant blue and grey, partially submerged, cave chambers of Marble Caves on Lago General Carrera.