There has always been that part of me that has had a passion for travel ever since I was young. I can't remember a year in my life where I haven't been to Europe; it feels like I'm returning home every time I visit, especially Greece.
In 2015 I visited Peru. That trip is potentially why I am where I am today. I enjoyed meeting with the locals, immersing myself in the culture, learning about the different ways of life and enjoying local delicacies.
When I returned home I was about to start secondary school and I knew from that point I wanted to study travel and tourism for my GCSE's. This made me realise I could have a career in travel. I then embarked on a two-year college programme devoted to deepening my knowledge in this field, an endeavour that I adore wholeheartedly.
Speak to Charlotte

Start planning your tailor-made trip with Charlotte
01993 838 925
Q&A with Charlotte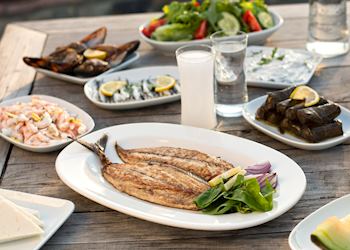 What's the best local dish you've tasted?
I was sat in a quaint Greek taverna when the local fisherman walked in with his daily catch, not long after Dimitri (the owner) was shuffling through the ice of his cool box, showing me the fresh fish that had just been brought in. I didn't have to wait long before Dimitri brought out the freshly cooked grouper, presenting it to me on a silver platter, just drizzled in olive oil, oregano and lemon juice. The fish was fresh and meaty and is still a taste I remember fondly.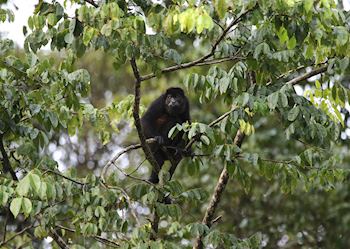 What's your most vivid travel moment?
Among the countless remarkable experiences I've had one that truly stands out is my time spent in the Amazon rainforest in Peru. It's hard to put into words just how surreal and awe-inspiring it was. Each morning I would awaken to the enchanting symphony of howler monkeys resonating through the air, echoing throughout our lodge and breathing life into the entire forest. It was a humbling reminder of our proximity to nature and an undeniable privilege to witness such a spectacle.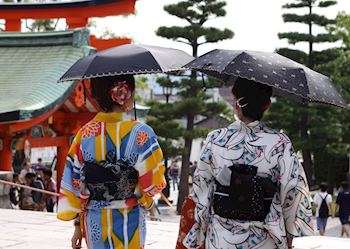 Where would you love to travel to next?
Japan has now found its place at the top of my travel bucket list, even though I must admit it wasn't always an area of interest for me. However, as I delved deeper into learning about this captivating destination — their way of life, the tantalizing cuisine and the rich culture — I have become undeniably drawn to it.