While studying for a BSc in Environmental Biology, I became absolutely fascinated by rainforest conservation and decided to apply for a 3-month volunteer programme in remote Indonesian Borneo. While there, I helped with the programme's conservation efforts and carried out research for my dissertation. My time spent here was transformative; being immersed in a culture and way of life so different to my own, and being surrounded by Borneo's wildlife on a daily basis was a truly captivating experience.
This led me to spend many of my subsequent years living overseas in Southeast Asia and Australia, where I decided to pursue a career in travel. After over a decade in the industry, I have been very fortunate to see many corners of the globe, and love nothing more than sharing my passion for travel with Audley clients and helping them find the perfect destination for their next adventure.
Speak to Faye

Start planning your tailor-made trip with Faye
Q&A with Faye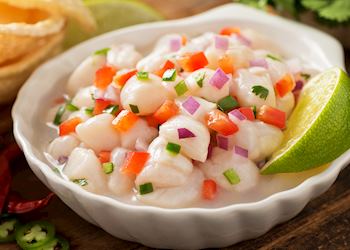 What's the best local dish you've tasted?
I remember trying an exceptional ceviche dish in coastal Belize a few years ago. The country may not immediately spring to mind when considering food-centric destinations, but the diversity of the dishes found in this small country are quite something. The cuisine in Belize is influenced by neighbouring Central American countries, and the coastal areas also have a very Caribbean influence. The ceviche I tried was so fresh and the Pico di Galo (which contained a very generous helping of lime) paired with the seafood in the dish perfectly.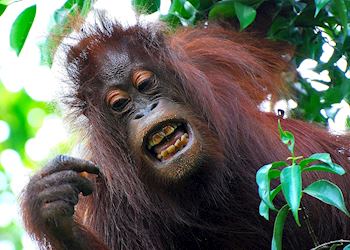 What's your most vivid travel moment?
Our basecamp in Borneo was situated in the heart of the primary rainforest, and incredibly remote. Dense primary rainforest often has an ethereal mist that cloaks the canopy early in the morning, which makes it a particularly atmospheric time of day. One morning I was sat at the perimeter of the camp enjoying my morning coffee when I heard a rustling in the trees overhead and looked up into the misty canopy. A female orangutan was perched in the trees a few yards away from me. She paused for several moments while we observed one another intently before she disappeared into the depths of the rainforest on her morning commute. Being in such close proximity to this majestic wild animal made me fully appreciate why it's so essential for us to preserve our natural world.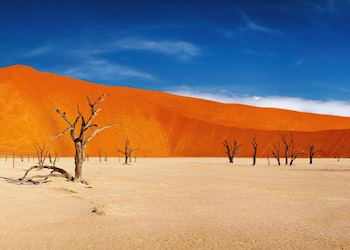 Where would you love to travel next?
Namibia has been somewhere at the forefront of my mind for some time. I'm passionate about the natural world and would love to explore some of Namibia's dramatic scenery and see its wildlife. Its sand dunes and rock formations look other worldly.