Audley Travel for Good Fund
Audley believes responsible travel involves giving something back. That's why we created the Audley Travel for Good Fund. Our fund supports several social and environmental charities around the world that align with our responsible travel approach. Through fundraising, and donations from our staff and clients, we're able to support seven UN sustainable development goals focused on uplifting the communities and ecosystems we travel to.
Current charities we support
African Parks
African Parks, a non-profit conservation initiative focused on the protection, rehabilitation, and long-term management of 19 national parks and protected areas across the continent. Along with conserving wildlife and landscapes, African Parks aspires to reduce poverty and promote economic development in local communities. Their aim is for all parks to be ecologically, socially, and financially sustainable in the long term.
African Parks believe a properly managed park can have a direct impact on the local and national economy within Africa. They value the presence of tourism which provides revenue that is then invested in the parks' surrounding communities. To find out more about African Parks, visit https://www.africanparks.org/. You can also donate here.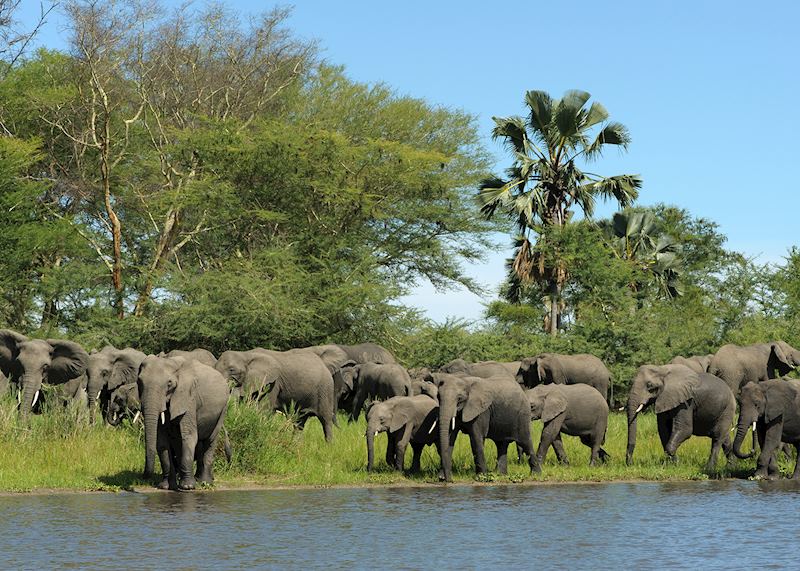 iDE
iDE empowers entrepreneurs to end poverty. For the last three decades, iDE has been making a difference in the lives of more than 36 million people by developing market opportunities that enable them to participate in the economy, exercise choice through economic freedom, and achieve their aspirations.
They believe that one single entrepreneur can transform their community. By encouraging people to build small businesses, families leave poverty and communities develop local solutions for quality sanitation, safe drinking water, food security, and nutrition. For every $1 donated, a family iDE is supporting can increase their annual income by at least $10, and often much more, for years to come. To get involved and learn more go to ideglobal.org. You can also donate here.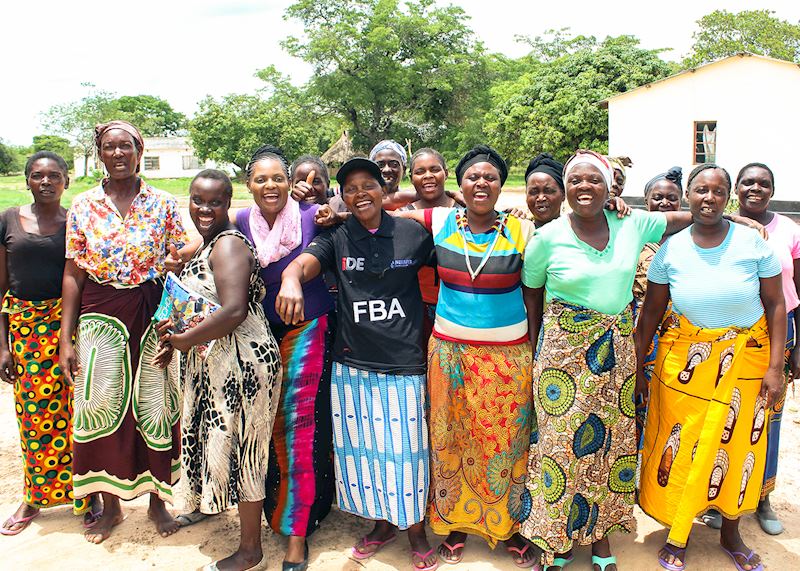 Take 3 For The Sea, Australasia
Through education that inspires participation, Take 3 For The Sea's aim is to remove and reduce plastics in our oceans and waterways.
Each year, an estimated eight million tonnes of plastic enters the worlds' oceans, killing and injuring wildlife and suffocating ecosystems. Take 3 For The Sea has made a simple plan to tackle this global issue— take three pieces of rubbish with you when you leave the beach, waterway or riverside, and dispose of them thoughtfully.
Through social media and the hashtag #Take3ForTheSea, the movement has grown, and it now delivers school and community education projects, arranges beach clean-ups, and promotes ethical practices surrounding our oceans.
The initiative removes approximately ten million pieces of rubbish each year and has visited over 400 schools, educated over 350,000 students, and launched a surf club around Australia combining hands-on clean-up activities with lifesaving duties. To find out more about Take 3 For The Sea, visit www.take3.org. You can also donate here.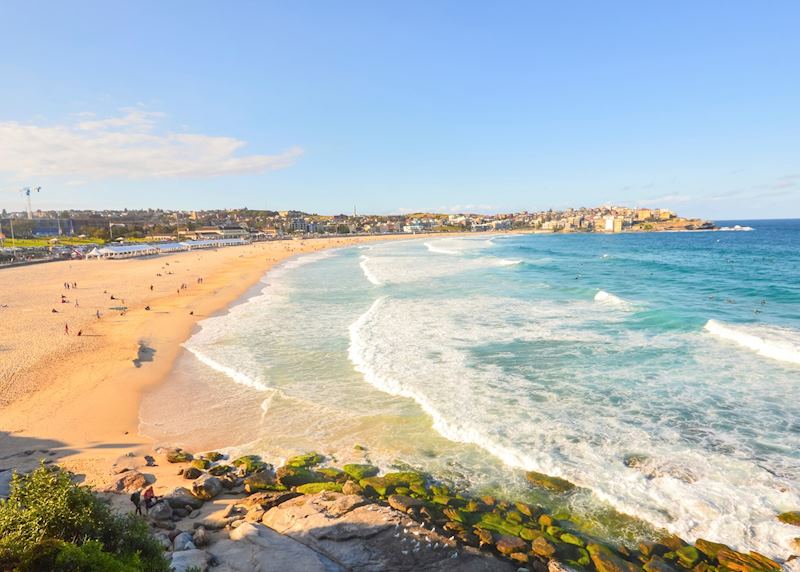 The LATA Foundation, Galapagos Islands
LATA Foundation acts as the charitable arm of the Latin America Travel Association they focus on supporting grassroots projects across Central and South America. The foundation's philosophy is 'to give back to the continent we love' by supporting social and environmental projects.
Over the past 13 years, the foundation has worked with different initiatives in 17 countries throughout Latin America. Current projects include empowering women in Nicaragua with the skills to run their own micro business and provide for their family; and supporting a wildlife sanctuary near Manuel Antonio in Costa Rica whose income has been devastated by the lack of tourism during the pandemic.
The relationships that the foundation forms with the local NGOs running the individual projects begins with a comprehensive application process to assess their aims, objectives, management and implementation. Once a donation is agreed, members of the foundation maintain regular contact with the chosen project to offer support and guidance if needed, and to ensure the funds are allocated effectively. To learn more about all the projects visit www.latafoundation.org. You can also donate here.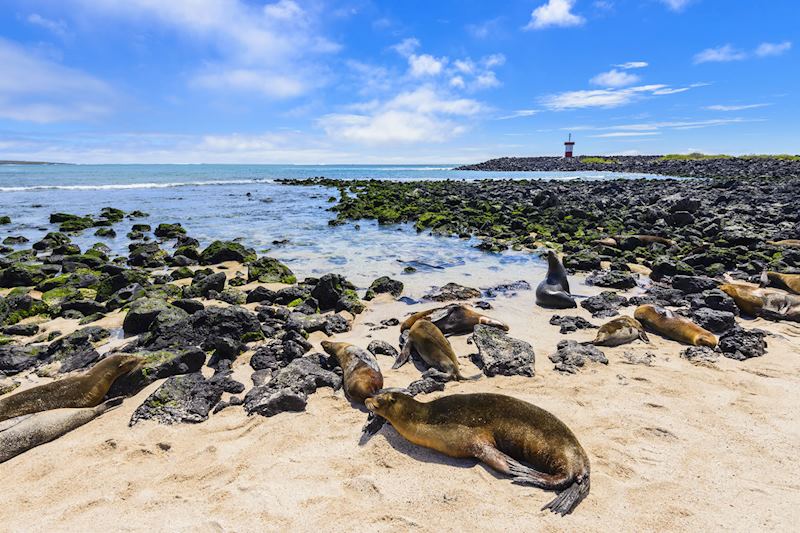 CARE
Founded in 1945 with the creation of the CARE Package®, CARE is a leading humanitarian organization fighting global poverty. CARE places special focus on working alongside poor girls and women because, equipped with the proper resources, they have the power to lift whole families and entire communities out of poverty. Last year, CARE worked in over 100 countries, reaching more than 90 million people through 1,300 projects.
CARE's Crisis Response Campaign continues to play a central role in combating the pandemic, providing vaccine access, clean water, food, financial assistance, disease prevention education, hand washing stations, and care packages, consisting of masks, soap, detergent, water canisters, and disinfectant to families, emergency shelters, and refugee camps across 69 countries to date. To learn more, visit www.care.org. You can also donate here.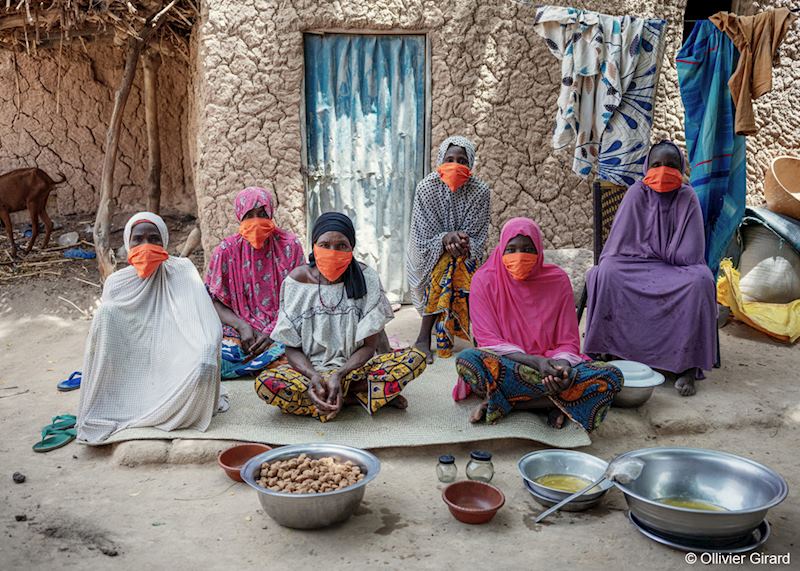 Magic Bus, India
This award-winning charity helps children out of the poverty cycle by providing education and informing them about issues such as health. Youth leaders also help raise their aspirations in society, and older children are supported in career development.
Outreach volunteers go into local communities all over India to run sports-based activities with educational undercurrents. The main aim of this is to encourage children who aren't currently attending school to start going regularly.
A major part of this work involves educating the children on hygiene, which can impact school attendance, and improving communication and teamwork skills. Our donations also support Magic Bus's work with young people who've left school, providing them with essential skills for employment. After finishing school, they receive three months' further training, including work experience placements.
Once they've found a job, Magic Bus will further support them for six months in sustaining their employment. To find out more, please visit www.magicbus.org. You can also donate here.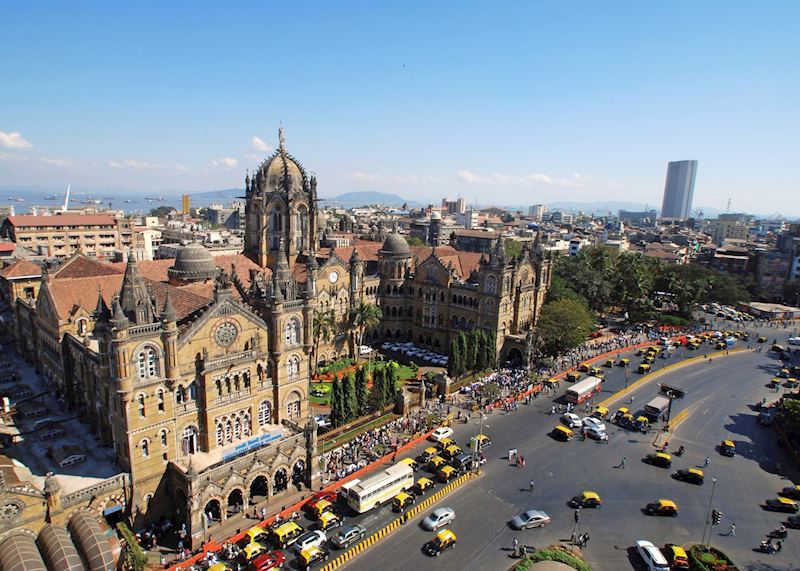 Dreams for Change
Dreams for Change is a non-profit whose mission is to respond to the needs of communities by creating innovative and cost-effective programs to empower and stabilize the lives of underserved families and individuals. They have three distinct programs: Safe Parking — In 2010, Dreams for Change created the nationally replicated model to address the needs of individuals and families experiencing homelessness while living in their vehicles.
Dreams' Cuisine is a Workforce Training program that takes people with many barriers (homelessness, formerly incarcerated, aged-out foster youth) to employment and provides on-the-job training while utilizing three food trucks. The trainees also receive weekly classes in life skills. Free Tax Preparation for low to moderate-income families in 2020, they prepared 8,700 tax returns bringing over $17 million back into their community. Dreams for Change helped over 15,000 people in 2020 with an operating budget of $1,060,000. To find out more about Dreams for Change, visit https://www.dreamsforchange.org/. You can also donate here.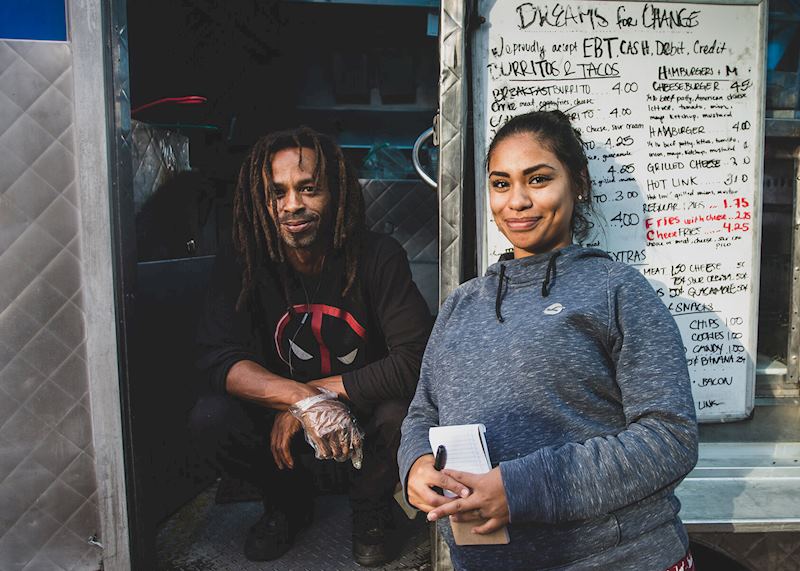 Children on the Edge, Myanmar/Bangladesh
This UK-based charity supports children all around the world who are living on the edge of their societies. The charity's work has included providing long-term support to the refugee Rohingya community in Bangladesh, delivering an education to thousands of refugee children.
There were already an estimated 400,000 Rohingya seeking refuge in Bangladesh before the attacks by the Myanmar military in August 2017, which forced an additional 700,000 refugees into the border camps. Without support, children are ill-equipped to cope with the daily challenges of living in the camps, unable to process the trauma they've been through, and lack preparation for an uncertain future.
Today Children on the Edge employs and trains both Bangladeshi and Rohingya teachers, helping to deliver basic education, healthcare, nutritional support and creative opportunities for around 7,500 vulnerable Rohingya refugee children. Future work will focus on providing longer-term education and stability for children in the Kutupalong Camp. To find out more, please visit https://www.childrenontheedge.org/. You can also donate here.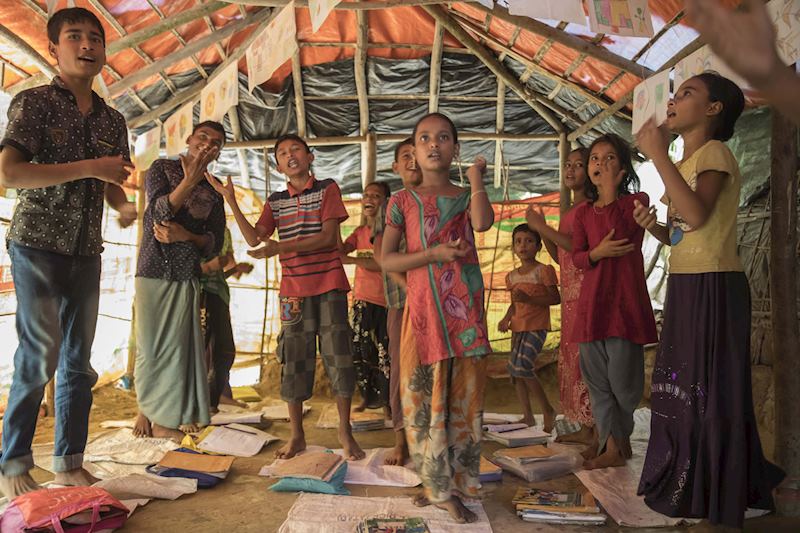 STREETS International, Vietnam
STREETS International is a social enterprise that helps prepare vulnerable and disadvantaged people across Southeast Asia for careers in hospitality.
The first STREETS Restaurant Café opened in Vietnam in 2009. Since then, it's helped more than 100 young adults. 100% of students from the first two classes to graduate were employed within months of graduation.
If you'd like to visit STREETS Restaurant Café we can arrange this for you. To find out more about STREETS, visit www.streetsinternational.org. You can also donate here.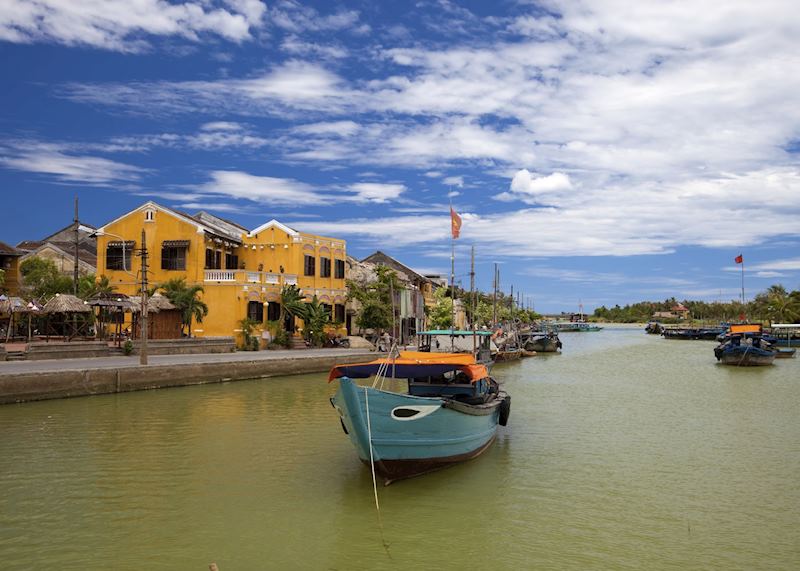 The Bear ID project, Canada
The Bear ID Project, an initiative that aims to develop grizzly bear facial recognition technology, and so support vital conservation work.
Based on human facial recognition software, the project aims to develop and integrate bear-recognition technology with conventional camera-trap imagery. This will enable scientists and researchers to better identify individual grizzly bears. One challenge the project faces is that the physical appearance of bears changes considerably throughout the year. The Bear ID Project aims to overcome this, opening the door for new ways to measure and monitor grizzly bear populations that are more cost-efficient and timesaving.
If successful, this technology could be applied to other wildlife species, leading to more accurate, efficient and wide-ranging conservation methods the world over.
You can read more about the project online at www.bearresearch.org. You can also donate here.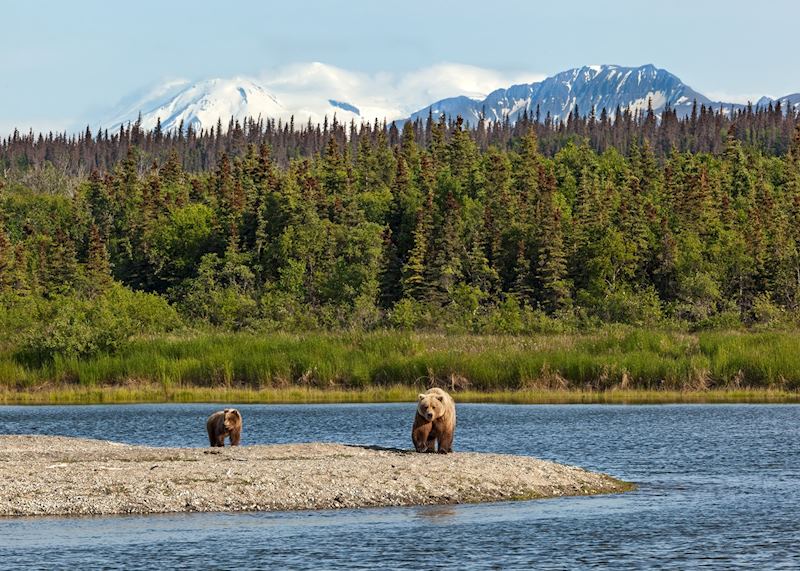 Further reading