Mexico is a fascinating land of contrasts: modern versus ancient, manic versus serene, rich versus poor. Diverse landscapes range from scorching deserts and immense canyons to lush rainforests and stunning beaches. With a population of over 106 million and 52 different spoken languages, Mexico is a giant with a rich cultural heritage and pre-Colombian history that saw mighty empires rise and fall and leave a lasting legacy on its indigenous people.
Flight Time
4 hours upwards dependent on airline (New York to Cancun)
Speak to someone who's been there
Start planning your tailor-made trip by
calling one of our Mexico specialists at 1-855-838-8670
Sample Mexico trip ideas
Your journey will be fully tailored to your schedule, interests and budget
Why travel with Audley?
100% tailor-made journeys
Fully protected travel
Established for 20 years
Best time to visit
Our specialists advise on the best months to visit Mexico.
Travel Advice
Flight times are roughly 4 hours upwards dependent on airline (New York to Cancun). Request a brochure
Our detailed brochures feature trip ideas and travel experiences recommended by our specialists.
Tell us your travel plans and a specialist will be in touch
Mexico travel guides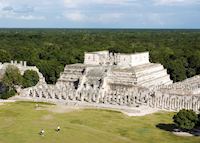 Audley travel specialist Anna shares her tips for where to go and what to do on a Mexico family vacation. Focusing on the Yucatán Peninsula, she explains how you can combine beach time with wildlife watching and visiting ancient ruins.
Famous for its white sand beaches, turquoise sea and Mayan ruins, Mexico makes an ideal destination for your honeymoon. Plan your trip with Audley and we'll recommend the most suitable accommodations to make your stay a memorable one.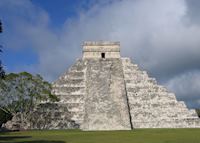 An ancient Mayan capital and the most famous of all the archaeological sites on the Yucatan Peninsula, Chichén Itzá is not to be missed on a trip to Mexico.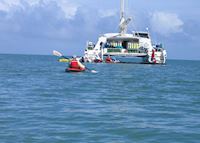 Explore Panama, Costa Rica, Belize or Mexico on a relaxing and fascinating cruise and see some amazing sights.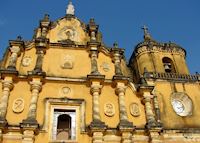 Explore the beautiful colonial highlights and colonial history in many of the cities in Mexico, Central America & Cuba.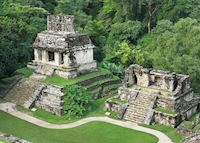 Visit the fascinating remains and ruins of ancient civilisations, including the Aztec and Maya empires in Central America and Mexico.
Mexico's character is many-sided. From cosmopolitan colonial cities and vibrant markets to mountain wilderness, sleepy Caribbean islands, vast cacti-covered deserts and a wealth of intriguing ancient ruins, specialist Carolyn shares her highlights.
Read our specialist's guide on Mexico luxury vacations, including the best ways to see its Maya ruins, towns and cities.
Recent articles about Mexico from our specialists
Hi, I'm Victoria
I'd be happy to help you plan your trip to Mexico. Just fill in the form below and I'll be in touch.