Whether you're looking for a relaxing coastal escape, bright skies for city exploring, or bathwater-warm waters that are crystal-clear for snorkeling, we can help you find your ideal location for a sun-soaked trip. Some countries see sunshine year-round, while others are more seasonal — our specialists will use their in-depth local knowledge to suggest the best destination to suit you.
And how hot is hot? Perhaps you want to island-hop across the Caribbean when temperatures peak at a balmy 86°F, or hike Vietnam's hillside trails with the sun on your back as temperatures climb to a comfortably warm 77°F. You might simply prefer to languish in the dry heat of a Middle Eastern summer. Whatever 'hot' means to you, we've put together a series of monthly guides to inspire your next trip.
Where's hot, month-by-month
Where's hot in what season?
Spring
You'll find many benefits to spring travel — crowds are often thinner and the weather is usually milder. For a beach escape, consider the Maldives, where the waters are clear, the temperatures comfortably hot, and the humidity is low. If you're looking for very hot temperatures — and don't mind the humidity — consider Krabi in Thailand.
March, April, and May make excellent months for visiting cultural destinations as well. You might take in the sights around Andalusia, Istanbul, or Cuzco. For water-based trips, you could cruise down the Mekong, laze along the backwaters of Kerala, or visit Ang Thong National Marine Park.
Lengthening days and moderate weather also make spring a good time for outdoor adventures. We could arrange for you to take a multi-day hike in Bhutan, walk among tea plantations in Malaysia, look for wildlife on Kangaroo Island, or enjoy New Zealand's many walking tracks.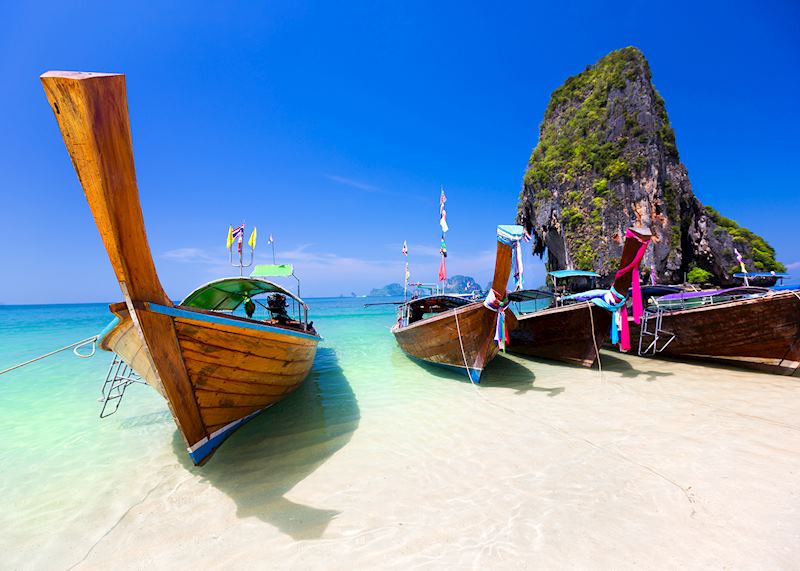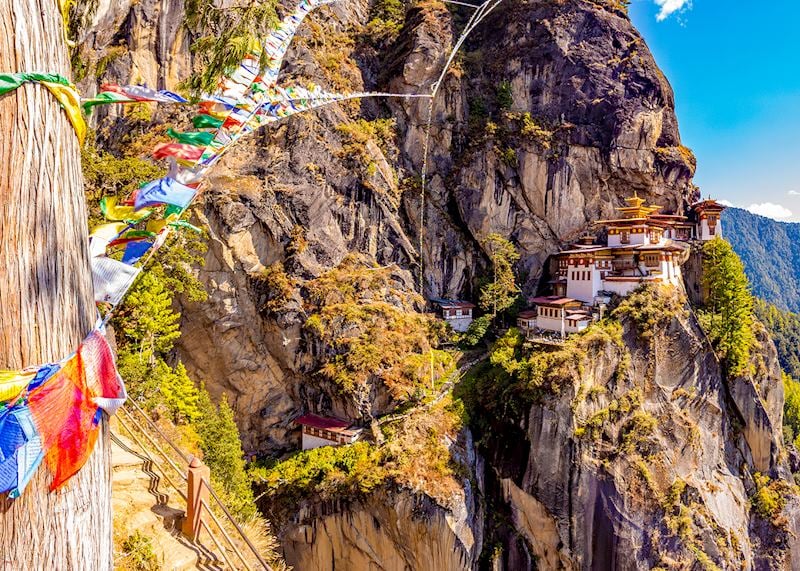 Summer
Long, lazy days and balmy nights make summer an ever-popular time to travel. But, are you longing for more heat or less? Do you want to enjoy the outdoors by lazing on the sand or by hiking through jungle? Your answers determine where you might want to visit in June, July, and August.
For those who feel like the temperature can never be too high, consider the desert city of Dubai, the ancient city of Petra, or the jazz city of New Orleans. If you'd rather escape the heat, head to Canada's Rocky Mountains, where the high latitudes — and higher altitudes — offer cooler air.
For more outdoor adventures, you could track gorillas and chimpanzees in Uganda, where the temperatures are hot but not unbearably so. Croatia's Mediterranean climate offers dry, comfortably warm, and sunny conditions in the summer, ideal for hikes or kayaking on the water. Alternatively, Hawaii's weather is even more idyllic than usual in the earliest part of the season, ideal whether you're lounging on the beaches or learning to surf.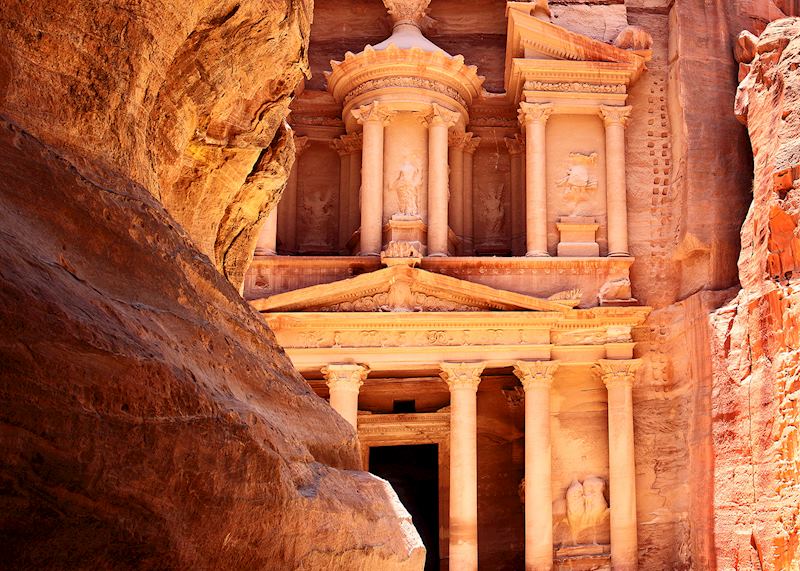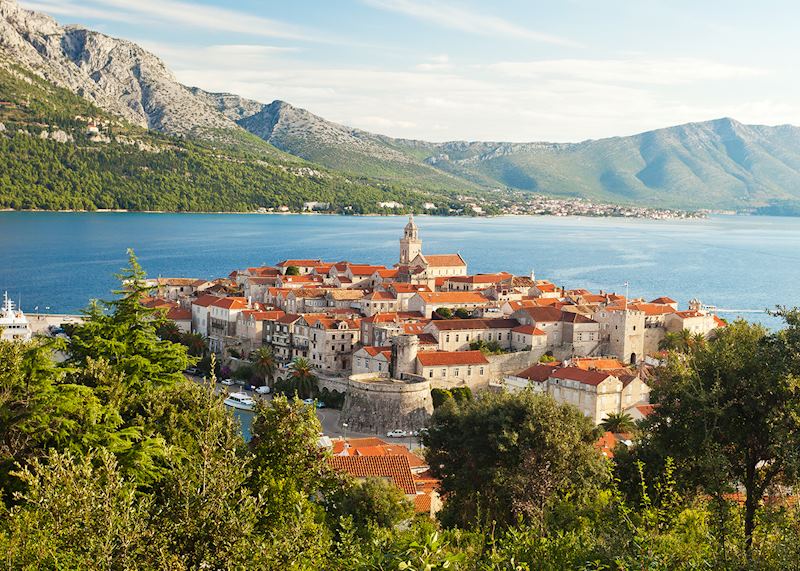 Autumn
Like spring, autumn sees moderate weather and thinner crowds, not to mention seasonal festivals and displays, making it an excellent time for an escape. Japan is best known for its cherry trees, but autumn brings glorious foliage and warm temperatures, with far fewer crowds. Similarly, the canyons of Utah and Arizona are less crowded than during the summer months and the cooler temperatures make hikes more rewarding.
This is often a great time for seeing wildlife. In Tanzania, the Great Migration reaches the Serengeti in the autumn, while in Zambia, the dry conditions mean animals tend to congregate around waterholes, making them easier to spot. In the Altiplano of Bolivia, you might catch a glimpse of bright-pink flamingoes, and in the Seychelles, turtles come ashore to lay their eggs.
If you're not ready to give up sun and sand, many beach destinations are still lovely in September, October, and November. You might consider Bali or Mauritius, or a cruise in French Polynesia.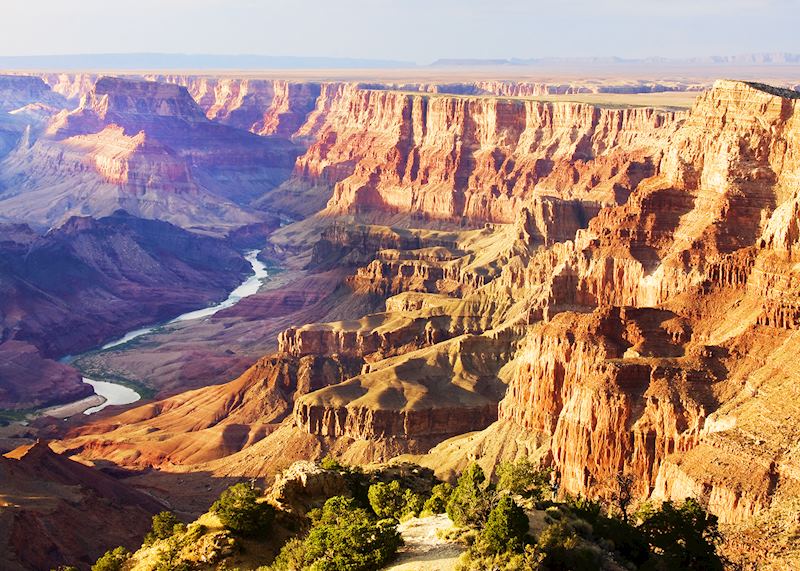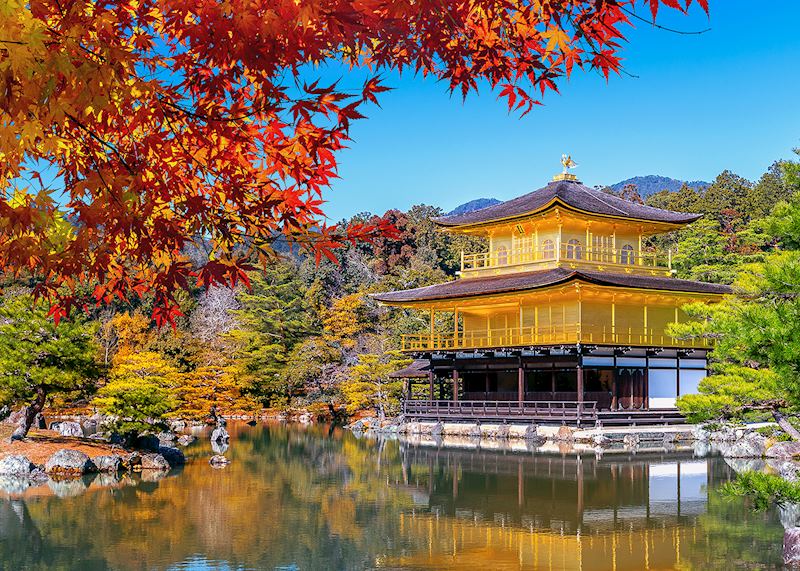 Winter
During the cold, dark days of December, January, and February, many people in the northerly latitudes head south for sunnier shores. This is a great time for a classic South Africa safari, with clear skies and dry weather in the Cape regions and excellent birdwatching in the Kruger. Or, you could choose a desert safari in Namibia. For a different kind of wildlife encounter, you might consider a cruise through the Galapagos archipelago, a stay at an ecolodge in Costa Rica's rainforests, or a visit to Western Australia's Coral Coast to snorkel in Ningaloo Marine Park.
If you prefer a more relaxed trip, with plenty of time to snorkel and stroll on soft-sand beaches, the Indian Ocean is a classic choice. Mauritius is at its sunniest during this season, as is the Zanzibar Archipelago. You can combine tropical beaches with street-food tours and temple visits in Thailand, which is consistently sunny across most of the country. In the Caribbean, you might consider Belize for palm-fringed beaches and diving on the world's second-longest barrier reef.