There's no question that Madagascar's main draw is its wildlife. Splitting off from the rest of the world millions of years ago, it evolved its own array of species that you'll find nowhere else on Earth. After visiting this large island and exploring its habitats, our specialists have become captivated by its rich ecosystem. They'll plan your vacation to Madagascar using their first-hand experiences.

Madagascar's national parks and reserves ensure the protection of its unique inhabitants. Walking through deciduous forests and rainforests, you might hear the haunting call of an indri (the largest species of lemur), see a chameleon blending into its surroundings, or encounter the island's only predator, the fox-like fossa. Our Madagascar specialists can also plan your trip around seeing migratory humpback whales, or so you can experience local culture with a riverboat cruise past tiny villages.
Creating tailor-made tours for over 25 years
Suggested tours for Madagascar
These tours give you a starting point for what your vacation to Madagascar could entail. Treat them as inspiration, as each trip is created uniquely for you.
Suggested activities for Madagascar
Whatever your interests, our specialists will build activities into your trip that connect to how you want to experience Madagascar.
Antananarivo City Tour

Antananarivo City Tour

Antananarivo

Antananarivo City Tour

A guide will take you on a full day tour of Antananarivo and the surrounds. The exact route of the tour and how long it takes varies depending on what you would like to see.

Madavoile Cruise

Madavoile Cruise

Madavoile is a small privately owned yacht chartering company, who operate out of Crater Bay on the island of Nosy Be.

Indri Walk

Indri Walk

Andasibe National Park (Perinet)

Indri Walk

The main draw to the Perinet Reserve is the chance of seeing and hearing the indri, the largest surviving lemur species. The indris are only found in this national park.
Why travel with Audley?
100% tailor-made tours
Fully protected travel
Established for over 25 years
98% of our clients would recommend us
Best time to visit
Our specialists advise on the best months to visit Madagascar, including information about climate, events and festivals.
Request a brochure
Our detailed brochures feature trip ideas and travel experiences recommended by our specialists.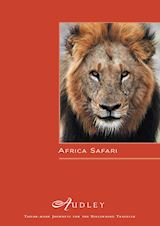 Useful information for planning your vacation in Madagascar
Timezone
UTC +3

Flight time
20 hours (New York to Antananarivo airport)
French and Malagasy are spoken and in hotels some English is spoken. It is useful to have some basic French. A few words of Malagasy will go a long way. Here are a few: 'manao ahoana' (hello), 'goodbye' (misowtra), 'thank you' (misowtra beh), 'please' (azafad).

Tipping is always something we are asked about and it is always a difficult question to answer. We have therefore done a survey of a number of guides around Madagascar and come up with the following advice. If you would like to tip your guide we would recommend between 10,000 and 20,000 per day. 10,000 (about U$5) is a fine tip and 20,000 (U$10) is an excellent tip. It is useful to have a stack of 2,000 (about U$1) notes to tip porters.

We recommend taking Euros or Dollars and then changing them into Ariary when you arrive. However, if you want to change Ariary back to Pounds Sterling or Dollars at the end of your trip the only way to do so is at the airport but the exchange rates are poor. Therefore we recommend only changing as much money as you think you will need until you are next going to be able to get to a bank, this does involve a bit of planning but means that you will not be left with thousands of Ariary when you leave Madagascar. Please do not save Ariary to spend on duty-free in the airport on the way home as the shops there only accept Euros or Visa cards. It is very useful to have some small notes for tipping.

Tolerance and fear of causing offense is an integral part of Malagasy social relationships. Never express anger, rather exert patience and tolerance. Avoid being too dogmatic in conversation and try to make use of perhaps and maybe. Be excessive in your thanks. Body language is easy to learn. For instance, 'excuse me may I come in?' is indicated by a stooping posture and an arm extended forward. You will notice how much it is used.

It is believed that the ancestors have considerable power and their 'wishes' dictate the behavior of the family or community. It is therefore very disrespectful to point at anything that holds meanings of death, spirituality or religious significance; instead point with your finger bent over so as to not cause offense.

Fady is normally translated as 'taboo'; however this does not explain its true meaning: these are beliefs related to actions, behaviors, food or days of the week when 'it is dangerous to…' and fady varies between family and community. For example it is fady to sing when you are eating (one will develop elongated teeth); it is fady not to use a spade with a loose handle when digging a grave as you cannot have a firm connection between the living and the dead and it is fady to pass an egg directly — it must be placed on the ground and picked up. Fady is not intended to make Malagasy life restrictive but to improve quality of life and promote happiness.

If you are spending money try to ensure as much as possible stays in Madagascar. We will choose small locally owned hotels where possible for your stay. You can do your bit by choosing locally made handicrafts or donating to conservation projects. When buying handicrafts try to offer a fair price. The Malagasy do not have a history of bartering. Never photograph without permission. If you do promise to send the subject a picture then ensure you do as it will be remembered long after you have forgotten.

Conservative casual wear is generally acceptable everywhere, but revealing clothes should be avoided since they may cause offense, especially in towns and villages. Madagascar is a relatively safe country to levels of crime are not particularly high. However, we still recommend you take the necessary precautions you would when traveling to any other country.
Our expert guides to traveling in Madagascar
Written by our specialists from the viewpoint of their own travels, these guides will help you decide on the shape of your own trip to Madagascar. Aiming to inspire and inform, we share our recommendations for how to appreciate Madagascar at its best.
My travels in Madagascar

Our short video on Madagascar gives a flavor of what to expect in a country where plants and animals have evolved in relative isolation over millions of years.

Madagascar's wildlife: A quirk of evolution

Madagascar's wildlife: A quirk of evolution

Madagascar's wildlife: A quirk of evolution

Madagascar's forests shelter so many endemic wildlife species that visiting is like arriving on another planet. Following your guide through the trees, Indris cry overhead while chameleons lie perfectly camouflaged in the undergrowth. Africa specialist Andrew shares his wildlife experiences.

Honeymoons in Madagascar

Honeymoons in Madagascar

Honeymoons in Madagascar

Home to unique wildlife, dense rainforest and beautiful white sand beaches, Madagascar has something for the most discerning honeymooners. Add to this small, boutique hotels and great food, and your Audley tailor-made honeymoon to Madagascar won't disappoint.

Family vacations in Madagascar

Family vacations in Madagascar

Family vacations in Madagascar

Thanks to a DreamWorks film of the same name, Madagascar proves a popular choice for many children. As the animals found here are no threat to humans, you and your family are safe to explore the endless parks on foot, in search of local wildlife.

What to do in Madagascar: our highlights guide

What to do in Madagascar: our highlights guide

What to do in Madagascar: our highlights guide

On a Madagascar vacation you'll see wildlife found nowhere else on Earth. Trek through rainforests teeming with lemurs, chameleons and exotic birds, swim and snorkel with marine life or explore the island's culture on a riverboat cruise. Africa specialist James shares his ideas.