We don't put any badge on honeymoons other than they should be as individual as the two of you. Tailor-made luxury at one of our hand-picked beach resorts might be just what you've been dreaming of. But if you want to mix time away from it all with a dash of adventure, you can tailor your honeymoon to include a couple of days exploring before your beach stay, on safari, picking up the pace in a city or visiting your destination's cultural heirlooms. And if lounging around just isn't your thing, how about wine tasting in South Africa, paragliding down to your resort in Oman or trekking in Nepal's Roof of the World? Our specialists are the common thread through all our honeymoons, making sure everything's just right, down to the last little detail.
Speak to someone who's been there
Start planning your tailor-made trip by calling one of our destination specialists at 1-855-838-8300
Our recommended honeymoon itinerary ideas
Honeymoon ideas for each season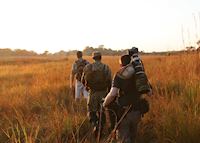 Take your favorite pastimes on vacation with you. Our specialists can base your tailor-made vacation on the outdoor activities you love the most, walking, cycling, sailing, horseback riding, whitewater rafting, a round of golf, and everything in between.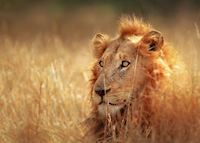 Toast your wedding as you watch the sun set over a herd of elephants on an African safari. We can add to the romance of the savannah by recommending quieter reserves to spot the game and luxurious lodges to stay.
Our specialists recommend their favorite honeymoon getaways. Whether it's sleeping under the stars in the Moroccan desert, cruising the remote rivers of Indonesian Borneo or wildlife spotting in the Ngorongoro Crater, Tanzania.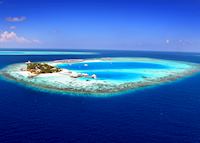 Here are the best honeymoon destinations for 2017 as chosen by Audley travel expert Georgina. She shares her recommendations for different styles of honeymoons, whether you're seeking adventure, safari, culture or simply looking to relax on the world's best beaches.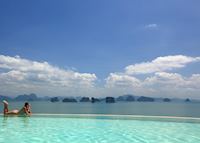 Combine culture, beaches and delicious food on a honeymoon in Thailand. We can advise on the best places to stay and how to make your visit extra special depending on your interests and preferences.
Honeymoon Gift Service
Your own free, personalized website where family and friends can contribute to your honeymoon.
Guests can make a general contribution or pay for a particular experience on your trip.
Add details about your wedding day.