By Thailand specialist Rebecca
I'll start with a bold statement and say that Thailand is arguably one of the best honeymoon destinations out there. It's not just the beaches that form this opinion, for all their turquoise waters and palm-lined, white-sand beauty.
Simply, Thailand offers couples so much choice for personalizing their honeymoon, allowing you to escape from the beach as well as to it.
It might be staying as the guests of a hill tribe in a remote rice harvesting community, receiving a blessing from a monk at a mountainside temple or camping in the middle of a rainforest in a tent floating over a lake.
Added to that, the service in Thai hotels is exemplary and you can opt for luxury if you want it, but still keep your purse strings intact. Thailand is stigmatized for overdeveloped resorts, but there are smaller, more intimate getaways on and off the coast, if you know where to look.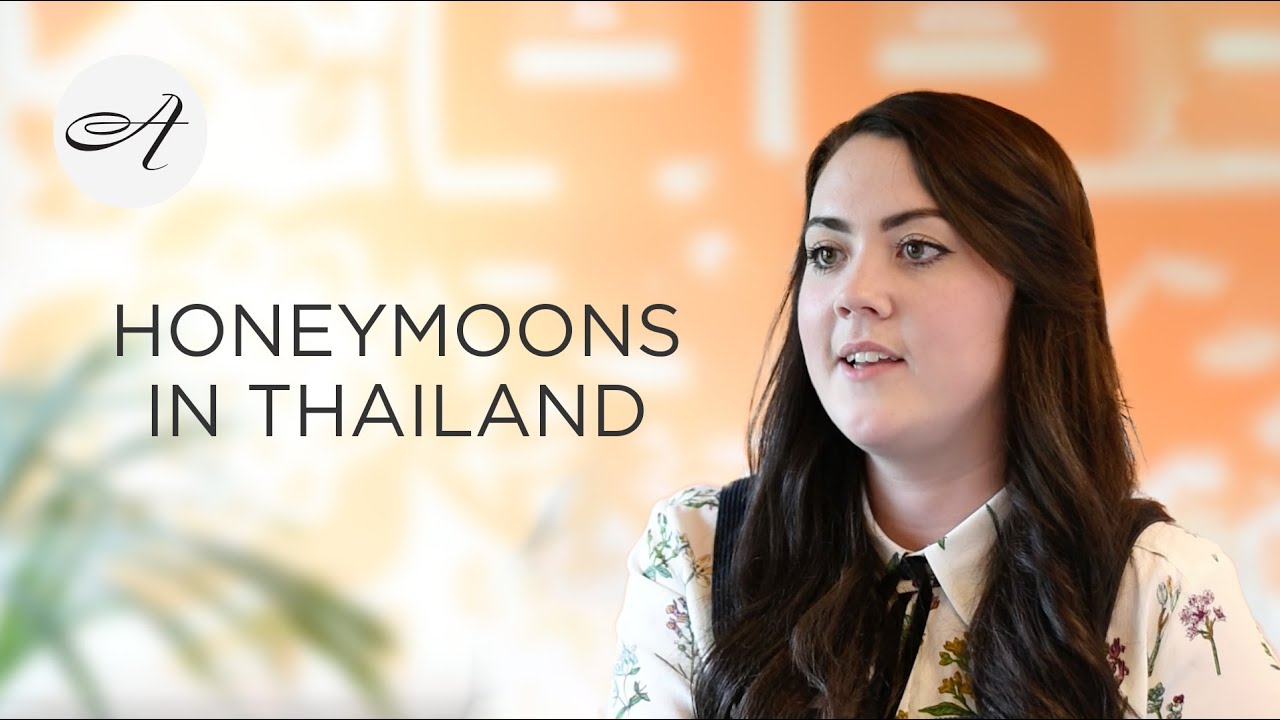 Our guide to honeymoons in Thailand
Our guide to honeymoons in Thailand
Thailand still has its share of barely explored stretches of beach, such as Khao Lak on the Andaman coast in the southwest of Thailand. It's one of my favorites as it's unspoilt and quiet, if not a little unruly and wild, but offers luxury hotels such as the Sarojin. And, Khao Lak center's local restaurants and markets are within walking distance.
The Similan Islands are within easy reach by speedboat. Just specks in the sea, they have a standing as one of Thailand's best diving and snorkeling sites. The islands don't have any hotels or obvious development, only powdery sand and coral-rich waters.
Stay on a floating camp in tropical rainforest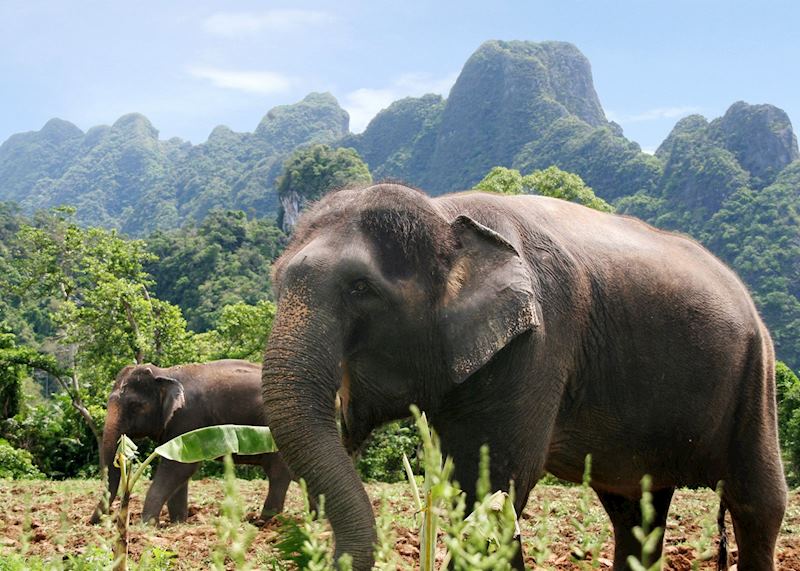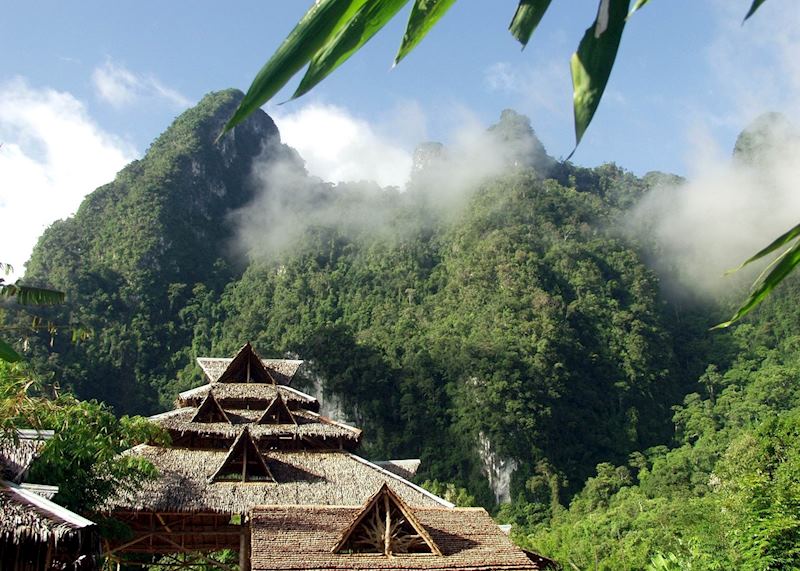 Within an hour of Khao Lak, you can camp in the heart of the Khao Sok National Park, surrounded by limestone rock faces, coconut mangroves and the call of wildlife at Elephant Hills Tented Camp.
The experience feels intrepid — and there are very few other travelers around — but this is far from roughing it. The safari-style tents are simple in design and run on solar-powered electricity, but come with a four-poster bed, en suite facilities and a hot shower.
I'd recommend a two-night stay to allow you time to encounter fully the resident elephants, survivors of the country's logging trade brought here for rehabilitation and, in the process, to educate visitors on the animal's plight in Thailand.
Your involvement with the elephants is very hands-on. You'll walk with them through the jungle and bathe them in the river as you learn about the intricacies of their care from their individual mahouts.
Other activities include canoeing down the Sok River and trekking into the jungle with your rangers, who have an encyclopedic knowledge of the wildlife and will gladly lead you in search of any particular species you want to find.
As a honeymooner, you can spend your second night in the Rainforest Camp, sleeping in one of the ten tents that float on the Cheow Larn Lake, enclosed by the jungle. This is where you'll gain your best chance of spotting the rainforest's wildlife, sighting kingfishers, hornbills and troops of gibbons from your tent.
You can jump straight into the clear water to swim from your tent deck and use your personal kayak to meander through the river's tributaries.
Explore Phang Nga Bay by sea kayak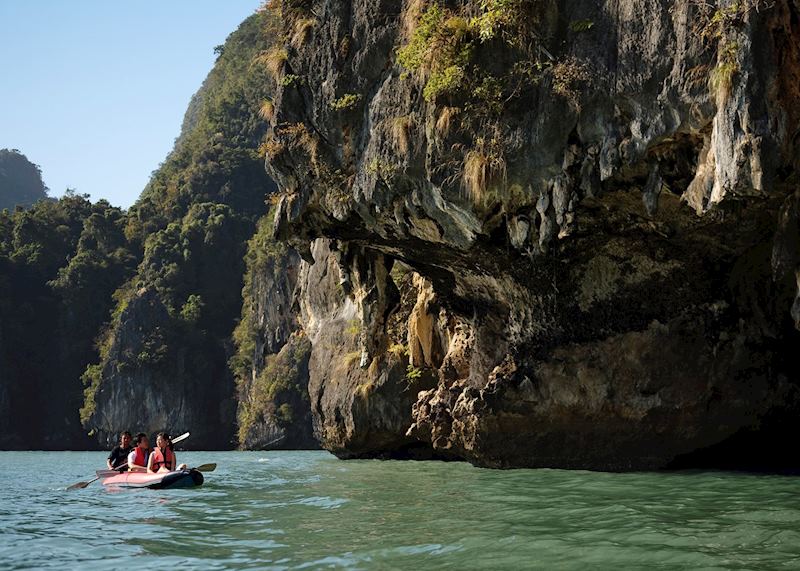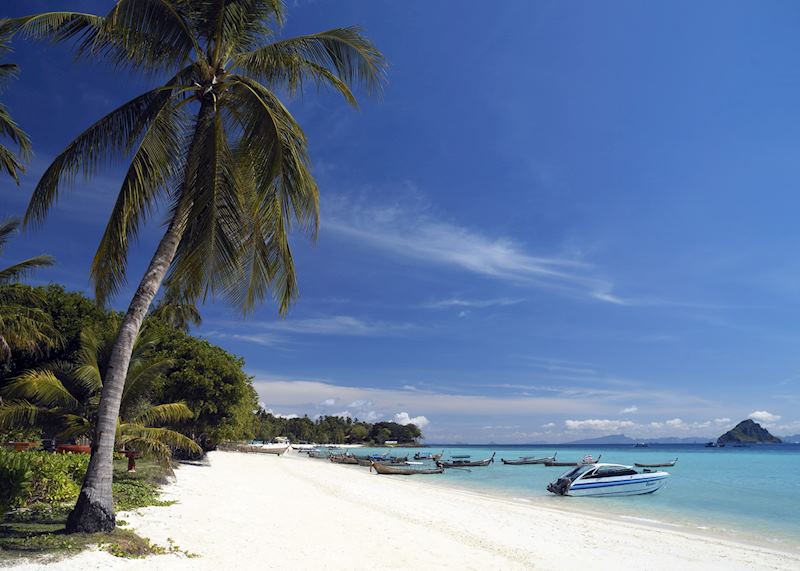 Back on the Andaman coast, a two to two-and-a-half hour drive from the Khao Sok National Park, Phang Nga Bay is the archetypal Thai seascape. Top-heavy limestone pinnacles look like they're balancing in the water and limestone rock faces give structure to coves, lagoons and sea caves.
The bay is best appreciated from the water and I'd suggest taking out a sea kayak with a guide. If you kayak in the day, you can stop for a picnic lunch on a deserted island. But, kayaking at nightfall (still with the help of your guide) when the rock formations are washed by moonlight is more memorable.
Hill tribe stay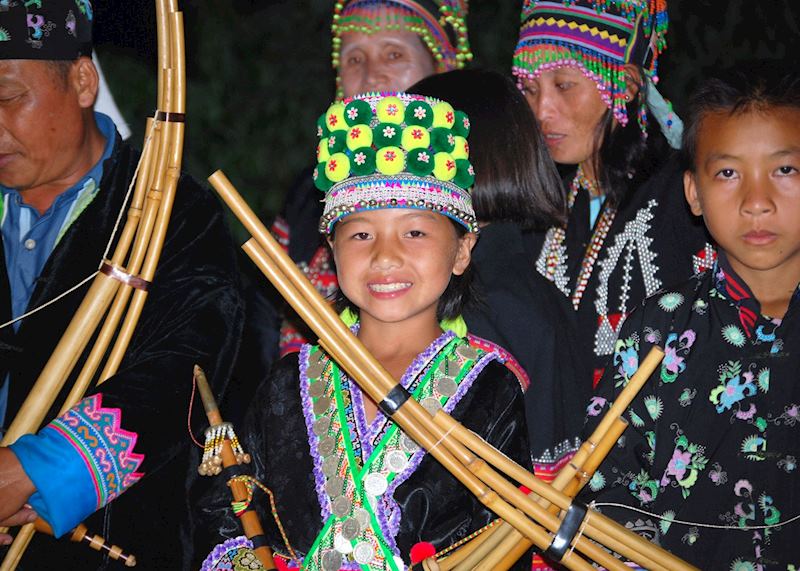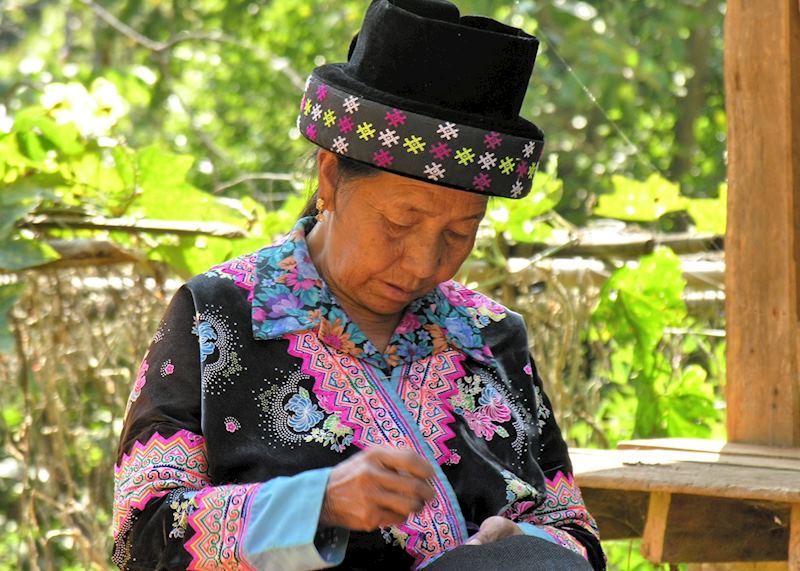 Staying as the guests of the H'mong and Lahu hill tribes on Thailand's remote northern border isn't an obvious experience for honeymooners. Yet, I feel it works really well if you're open to entering into the ancient culture of Thailand's minority hill tribes.
Lanjia Lodge is built on the shoulder of a hill near Chiang Khong in Thailand's Golden Triangle.
This is no ordinary hotel. The lodge is run by the local tribespeople, with a percentage of the profits reinvested into the community. The accommodation is in wooden stilted huts, set in what seems like the middle of nowhere, overlooking a valley across to the Mekong River and the Laos border.
You'll have the opportunity to learn about the tribes' traditional customs, meeting the local shaman and trying your hand at Batik painting, a traditional craft using wax to resist dye on fabric to create colorful and intricate designs.
There are also some great bicycle routes you can take through the rural landscape of rice paddies intersected by rivers.
Around Bangkok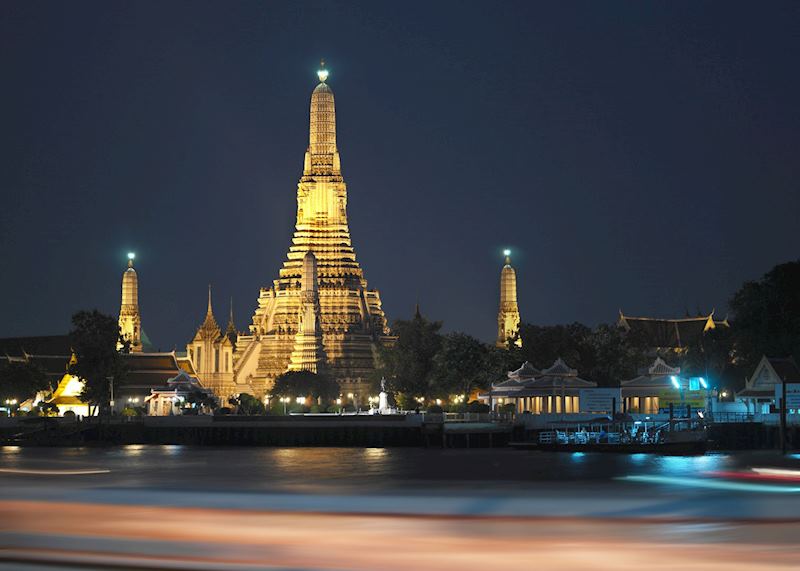 Cruise along the Chao Phraya River on a converted rice barge
Honeymoons usually start in Bangkok, and I'd suggest an evening dinner cruise on the Chao Phraya River aboard a converted rice barge to mark the start of your honeymoon. It's an atmospheric, blatantly romantic in fact, introduction to the city.
As dusk sets on the city, you're served a traditional Thai dinner — dishes of Pad Thai and red and green curries. It's then time for evening entertainment, as dancers perform traditional Thai dances with ballet-like elegance.
Private Thai blessing
Receiving a Thai blessing is one experience I'd really recommend if you're looking for a special moment but with some authenticity.
Staying in the north of Thailand, 'the temple on the mountain' looks out over the whole of Chiang Mai and the encasing hills from its position close to the summit of Doi Suthep. You can go inside the temple, but the site's majesty is in the view.
You can arrange a private blessing by a monk at dusk at the temple, when it's at its most atmospheric in the cooler and evening calm. The monks' evening chanting was like nothing I'd ever heard before.
Unusual places to stay on honeymoon in Thailand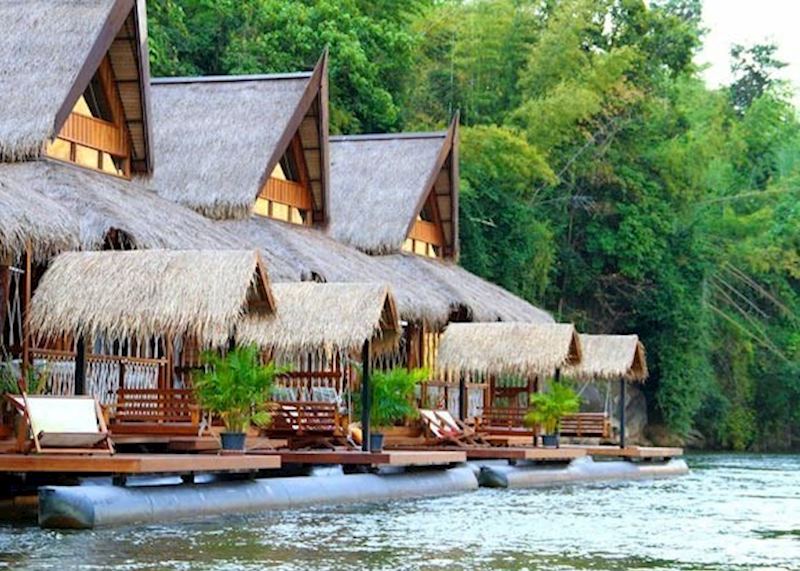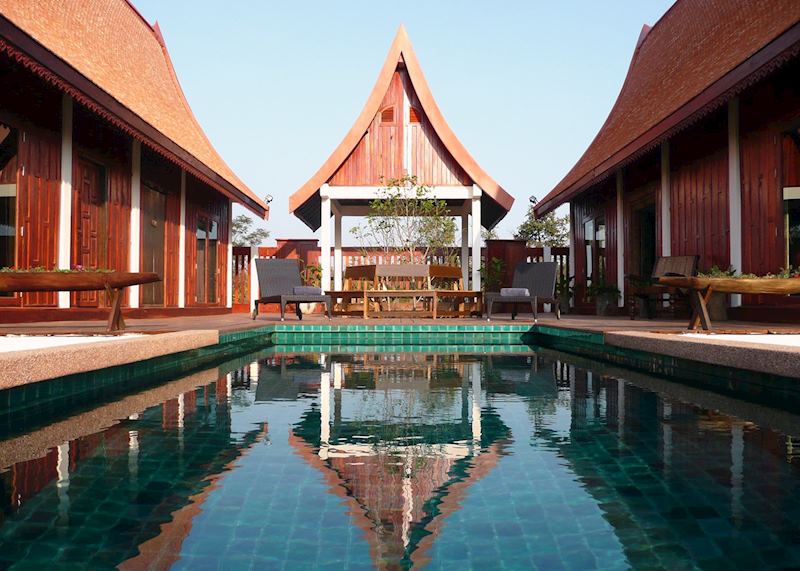 Floating Lodge
Visiting the River Kwai is doable in a day from Bangkok, but I'd recommend staying overnight at the Float House River Kwai Resort in floating teak lodges built on the river.
The experience isn't as remote as at Elephant Hills, but you can explore the Erawan National Park with its seven-tiered waterfall, walking up through the park and swimming in the natural pools.
Barefoot luxury homestay in Isaan
On my last trip to Thailand, I stayed at Green Gecko in Udon Thani, in the Isaan state of northeast Thailand.
Isaan is a new area just opening up to travelers in Thailand and Western influences haven't yet left a mark. Undeveloped though the area is, getting here is easy by car or plane.
Green Gecko is a private-hire, secluded and traditional Thai stilted villa offering a barefoot luxury homestay. The villa has a four-poster bed and outdoor bathroom where you can shower under the starlight, as well as its own pool looking out across the Isaan countryside.
You'll be looked after by your host, Ten, as well as the local community who prepare local dishes for you during your stay. Cycle around the villages, take a tuk-tuk, or help plant or harvest rice in the paddies in the right season.
I'd also suggest taking a boat ride on the red lotus lake. Between November and March, the water is concealed by a blanket of lotus flowers. I visited outside this time, and even then thousands of lotus were scattered across the lake.
Six Senses, Yao Noi
The Six Senses Resort, on the island of Yao Noi, is my ultimate honeymoon destination. Luxurious pool villas are set into the hillside, looking out toward the Andaman coastline.
Yao Noi is very undeveloped, and the resort stands alone on that stretch of the island. The service is second to none, and movies are screened at the evening cinema on the beach. I can't think of a better place to end your honeymoon.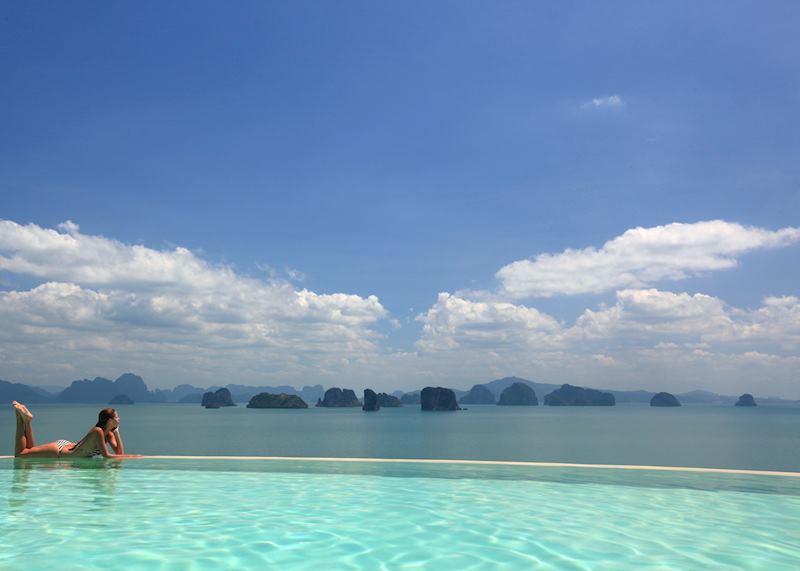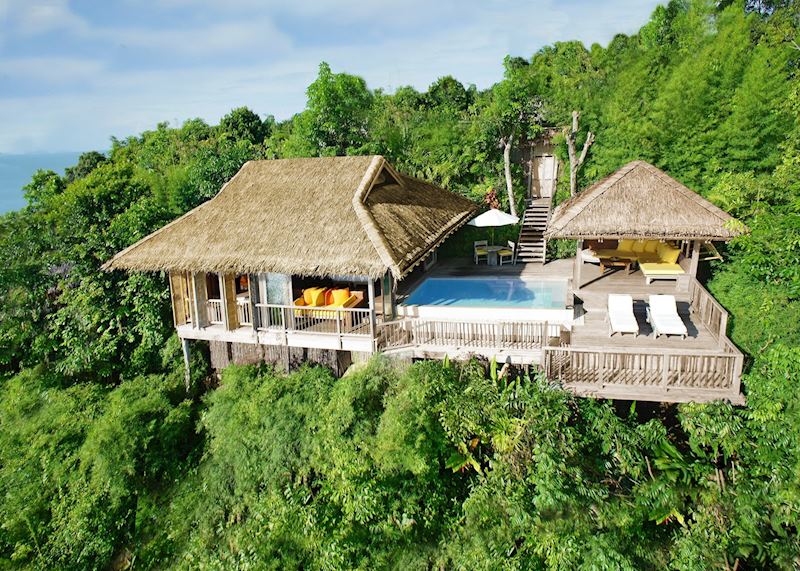 Best time to honeymoon in Thailand
Between November and March, Thailand is guaranteed to be warm and dry throughout the country, while not too hot and humid. In saying that, if you're looking to go between April and October there are still lots of options.
The east coast is a good choice for that time of year as the west coast tends to be less predictable. You'll also benefit from traveling in the quieter season which represents better value for money.
Plan your honeymoon in Thailand

Start thinking about your experience. These itineraries are simply suggestions for how you could enjoy some of the same experiences as our specialists. They're just for inspiration, because your trip will be created around your particular tastes.
View All Tours in Thailand