My love for the USA started after attending university there on a soccer scholarship. I was lucky enough to pursue a degree in something I love, which was Hospitality and Tourism Management at the University of Massachusetts. This also allowed me to work in luxury hotels in Aspen in Colorado, Newport Beach in California and Boston in Massachusetts as part of my studies.
I feel fortunate to have experienced living in America first hand and developing a deeper understanding of the country. During my five years there I was able to visit many states and learn how different and exciting each is, which makes every visit interesting. With this passion for both travel in the US and luxury hotels, sharing my knowledge was something I wanted to continue once I returned to the UK. Working at Audley allows me to do so.
Speak to Megan
Start planning your trip to North America with Megan
Q&A with Megan
What's your most vivid travel moment?
During my most recent trip to Hawaii I was lucky enough to go snorkeling with manta rays at sunset. It was one of the most special experiences I've had. Being so close to such giant, gentle creatures and just seeing them in their natural environment was truly magical. It was both exciting and relaxing at the same time, something I've not really felt before. I highly recommend it.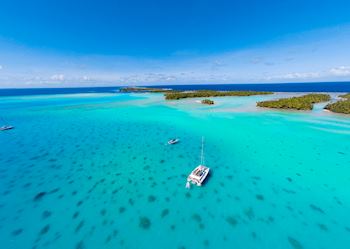 Where would you love to travel next?
Somewhere I would love to travel next is French Polynesia. Learning so much about these islands and their history whilst in Hawaii really sparked my interest. Islands fascinate me in general and I feel like they are some of the most beautiful in the world.
Which book, film or artwork captures Hawaii the most?
Jurassic Park is the one film that really captures the beauty of Hawaii. There are a lot of significant scenes that were filmed in different areas across the Hawaiian islands, including Oahu and Kauai. The Na Pali Coast is the first thing the visitors see in "Jurassic World" they arrive at Isla Nublar.