Jack spent most of his twenties travelling six of the seven continents (one day he'll get to Antarctica), but it's Africa that has always had a special draw for Jack. Since his first journey there he has been captivated by the wildlife, the cultures and the generosity of spirit that he has come across.
Before joining Audley, Jack cycled through twenty countries from Kenya to South Africa, partly to publicize a new type of bamboo bike, which only made it as far as Zanzibar, where it was happily replaced with a second-hand steel bicycle.
Building on previous experience as a travel consultant, Jack came to Audley and now specializes in East and Southern Africa. Jack has returned to Africa on several Audley research trips to self-drive through the stark landscapes of Namibia, fly by light aircraft between the flourishing parks and private concessions of Botswana, get soaked by the roaring Victoria Falls several times over, drive a safari vehicle among the great migration herds in Tanzania, be protected by a Masai warrior during a hippo fight in Kenya, and go gorilla and chimpanzee trekking in Uganda and Rwanda.
Speak to Jack

Start planning your trip to Africa with Jack by calling
1-844-250-3431


Recommend Jack to someone you know
Help your friends and family discover the world with Audley. Recommend Jack today.
Jack has provided an exceptional level of service with detailed and first-hand knowledge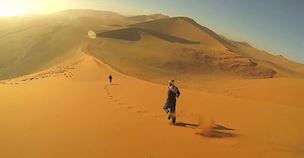 Derek, Emma, and Hannah H. traveled to Namibia for 18 days in July 2015, organized by Jack
We have been fortunate to travel extensively over the years and we have been helped by many travel advisers. Jack is without doubt the most knowledgeable, helpful and patient adviser we have ever been assisted by. He has provided an exceptional level of service with detailed and first-hand knowledge of the accommodation including very helpful room recommendations and he has readily assisted with frequent requests to change our itinerary.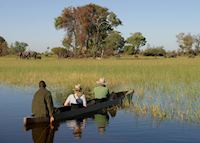 The efforts being made in the Okavango Delta to conserve their wildlife is inspiring. National laws restricting development have resulted in luxury lodges that resemble solar powered tree houses. There are no fences, so the wildlife is truly wild, and only a small group of people are permitted within each concession at a time. The result is a chance to see undisturbed natural phenomena, on a massive scale.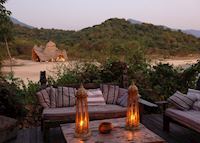 Staying here feels like you are in a lost world, surrounded by the dense jungle of the Mahale Mountains National Park, which is home to the long-studied 'M' community of chimpanzees. Greystoke Camp is only accessible by boat, on a soft white sand beach, by a crystal clear lake. The water is so clear that it's safe to drink (except for when a hippo or a crocodile is passing by).
The highlight of a stay here is the chimpanzee trekking with some very impressive guides. Time with the chimpanzees is one of the great wildlife experiences. I also loved fishing on the lake, catching a yellowbelly and having it served as sashimi in the evening while watching the sun set over the Congo.
I'll never forget when…
Driving through the Okavango Delta floodplains, water pouring into my foot-well in the 4x4, following a pack of wild dogs on a successful hunt is still a vivid memory. After witnessing the wild dogs we all had our evening 'sundowner drinks' in a wide clearing by a water hole, after which we were ready to swap and share our experiences.