Malawi might not spring to mind as your typical honeymoon destination when compared with other more established African countries like Kenya and Tanzania. However dig a little deeper and you will discover that Malawi has all the ingredients for the perfect honeymoon: wonderful scenery, luxurious lodges, lovely white sand beaches and of course, safari opportunities.
Start planning your honeymoon to Malawi

Start thinking about your experience. These itineraries are simply suggestions for how you could enjoy some of the same experiences as our specialists. They're just for inspiration, because your trip will be created around your particular tastes.
View All Tours in Malawi
Safari parks
Malawi has several good safari parks for those that want to combine wildlife viewing before spending time relaxing on a beach.
If you're lucky you'll be able to see the Big Five as well as sable antelope, waterbuck, impala, zebra, hippo and crocodile, and there is a huge diversity of bird species too. In fact in recent years the country's parks and reserves have gone through somewhat of a transformation with private concessionaires helping to improve conservation and the quality of viewing.
For guaranteed big game you can easily combine Malawi with nearby neighboring countries like Tanzania or Zambia.
Idyllic beaches
The other essential ingredient for your honeymoon will be relaxing on an idyllic beach. Malawi is dominated by the huge sparkling waters of Lake Malawi (the "lake of stars") and around its shores the scenery varies from golden beaches to steep cliffs.
There are barefoot beach lodges and tiny islands offering delightful hideaways for those seeking relaxation and water sports.
Swimming in the warm, clear water, snorkeling, scuba diving, kayaking or simply swinging in a hammock and enjoying the views are just some of the ways that you can while away your honeymoon in this tranquil setting.
Recommended honeymoon destinations in Malawi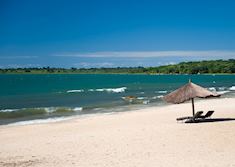 Lake Malawi, sometimes known as the Lake of Stars, covers roughly one-fifth of Malawi. It's ideal for activities such as snorkeling, scuba diving or kayaking.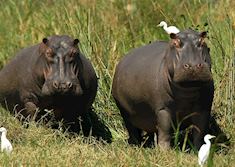 Liwonde is Malawi's premier game-viewing destination. Game includes elephant, sable antelope, waterbuck, impala, and bushbuck, and the birding is excellent.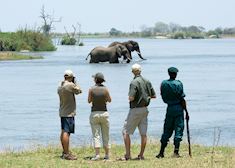 The Majete Wildlife Reserve is southwest of Blantyre in Southern Malawi. It is one of Malawi's largest protected areas and covers an area of over 70,000 hectares.
Recommended honeymoon accommodations in Malawi
Your honeymoon accommodations in Malawi will depend on where you are in the country, whether that's on safari or relaxing on the beach next to Lake Malawi.
Options range from simple bush and beach camps, friendly guesthouses and pretty beach lodges to more luxurious safari lodges and beach retreats.
Our specialists have visited all of the hotels, lodges and camps and will be able to advise you on their favorites and what is most suitable for your honeymoon.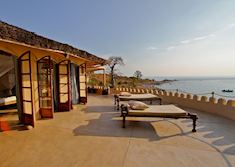 Likoma Island & Mozambique Lakeshore