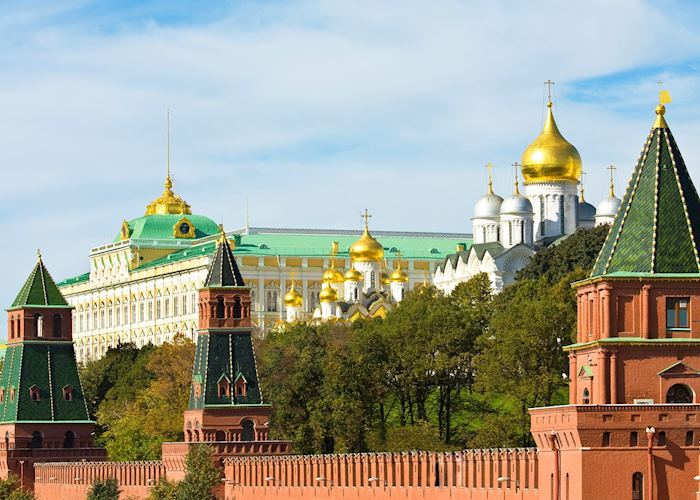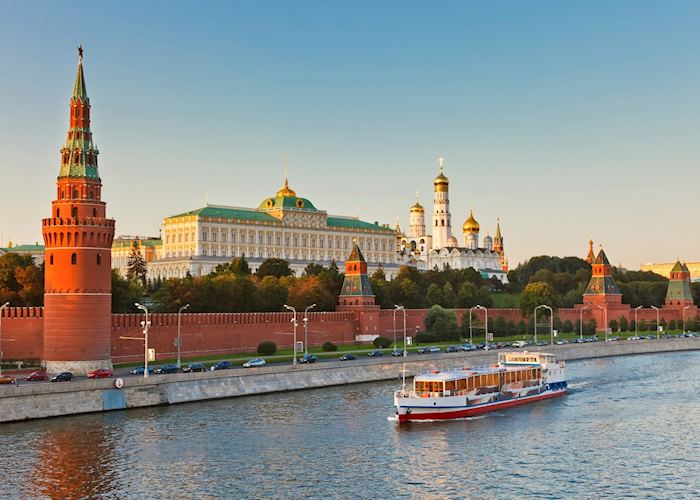 Full day tour of Moscow Exploring the Kremlin, Red Square, Novodevichy convent and Sparrow Hills
Full day tour of Moscow Exploring the Kremlin, Red Square, Novodevichy convent and Sparrow Hills, Russia
The tour of Moscow takes you through the most important sights of this great city - places that hearken back to the days of the 'Hammer and Sickle' or beyond into earlier Russian history, as well as the modern, energetic, and hugely divided city that is present-day Moscow.
You also drive to the Sparrow Hills, for views over the entire metropolis. Originally a commercial center, Red Square has been at the very center of Russian history since the 15th century, from Ivan the Terrible's confession of his misdeeds to the people in 1550, to great demonstrations, executions and the daunting massed military parades of the Soviet Union. Ironically, "krasny" (red) originally meant 'beautiful' - it is only in the last century that the name has come to be associated with communism.
From the time of Ivan the Great the square was used as a huge gathering place for public events, markets, fairs and festivals. It encompasses an area of over 70,000 square meters and is bounded by the Kremlin walls, St. Basil's Cathedral, the Historical Museum, and the G.U.M. department store, once a place where Soviet women queued for hours to receive a single pot or set of plates, now a high-class department store.
The Novodevichy Convent, also known as the New Maiden Convent, is one of the most beautiful religious complexes in the country affording wonderful views of Russian Orthodox church architecture, especially by twilight. A string of noblewomen were imprisoned here to keep them out of mischief in the guise of their taking religious orders. They still managed to live in some comfort, as is shown in the convent's museum. A visit here is a fascinating insight into a slice of Russian history.
Next to the convent is the hero's cemetery, where many famous Russians are laid to rest. In the afternoon visit the Kremlin, taking in the cathedrals and the armoury chamber. It's always surprising that so many ancient and magnificent structures are contained within its walls: 15th century cathedrals (the coronation, wedding and burial place of Russian rulers), the bell-tower, the Patriarch's Palace, and the Grand Kremlin Palace.
The Armoury has a fantastic collection from the days of the Tsars, including priceless jewels, precious clothes, weaponry, and a unique collection of imperial carriages. Highlight for many are the Fabergé Eggs, intricate and exquisite works of art that are unique to Russia.
Speak to someone
who's been there
Start planning your tailor-made trip by contacting one of our Russia specialists
Photos of Full day tour of Moscow Exploring the Kremlin, Red Square, Novodevichy convent and Sparrow Hills