Ninwa, Morocco & Oman Specialist
As a child of Syrian immigrants, my passion for the Middle East was sparked in childhood through yearly trips to visit relatives: a time when I got to explore the beauty of my parents' homeland. I then attended an international high school where I was exposed to many cultures, host students and travel opportunities and this strengthened my commitment to embracing diversity.
After earning a BA in Legal Studies and Political Science, I worked with refugees for three years in Turkey and Jordan as well as took trips to Lebanon, the United Arab Emirates and Kuwait. These experiences made me want to share the beauty of the Middle East and North Africa with others as it is sometimes overshadowed in the media. Upon joining the Audley Team, I spent significant time in Morocco and Oman, where I learned about the local culture, history, cuisines, and people, yet other examples of the diversity that exists throughout the Arab world.
Speak to Ninwa

Start planning your tailor-made trip with Ninwa by calling 1-855-244-1059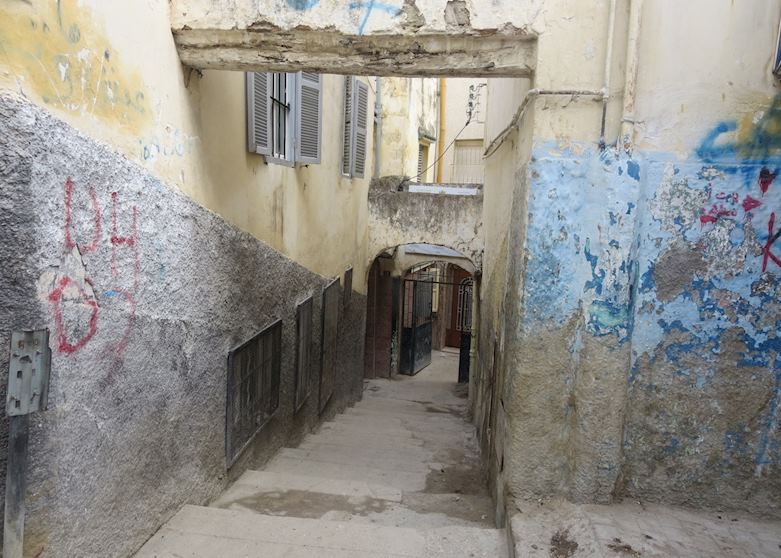 Morocco
Strategically located on the Strait of Gibraltar, Tangier functions as the gateway to the Mediterranean from the west and a passage point between Europe and Africa. It was originally a Berber town, became a Phoenician trading centre, and was later occupied by a series of international powers and their influence is still evident in the city's grand architecture, fusion cuisine and stately landmarks. On top of this, the city's beauty and charm attracted artists and writers making Tangier a creative hub. Today, its dramatic scenery, history, art and opportunities for relaxation make it a highly rewarding destination.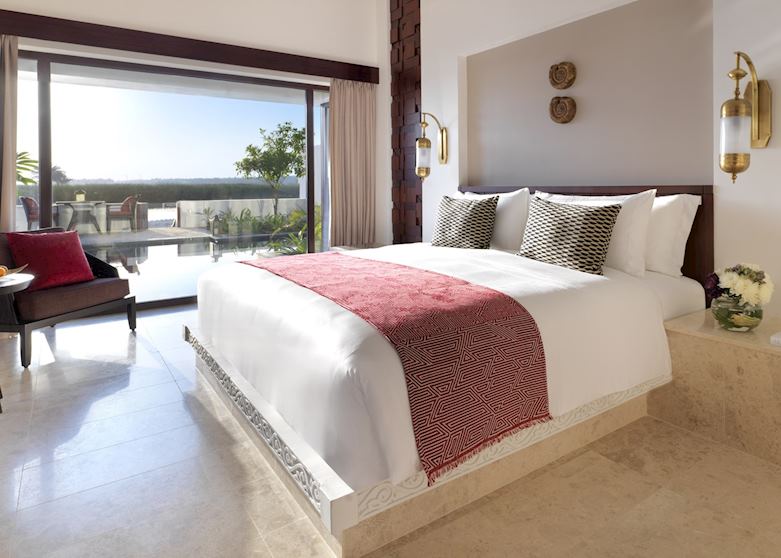 Oman
Salalah, the second largest city in Oman, is known all over the Arab World for its transformation during the monsoon months to a beautiful, luscious green landscape and beautiful beaches. Strategically situated between a private beach and a lagoon, the Anantara is a stunning property and my favorite in all of Oman. Consisting of spacious and beautifully decorated rooms and private villas, this property is the perfect option for those that want a luxurious beach escape and also the opportunity to explore Oman's rich culture and history. The hotel has a lot of amenities, including an infinity pool, highly impressive spa, fitness center, water activities, tennis and badminton, kids and teens' center, and more. They also have four distinct dining options, and the best seafood platter I've ever had! Top it all off with excellent service and you've got a sure-to-be memorable stay.
I'll never forget when…
I believe everyone needs to experience Jamaa El Fna Square in Marrakesh at least once in their lifetime. During the daytime, the area looks like a large empty square on the edge of the medina, but every night it comes alive with stalls and lights, pop-up restaurants serving grilled meats and local delicacies, performers, musicians, acrobats, fortune tellers and Berber storytellers. The festival atmosphere and crowds of people gathering to watch performances give off a vibe I've never experienced elsewhere in all my travels and reinforced for me why Marrakesh is such a memorable destination.