I grew up with an insatiable appetite for reading. I loved the way books could transport me to a new world, allowing me to explore new places and problems. It wasn't until I left the country for the first time, traveling to Paris, that I realized this filled that same itch for exploration as books did. Once I realized that I had the power to go anywhere in the world just by buying a plane ticket, I didn't stop.
After graduating from the University of New Hampshire with a BA in English, I ended up with an auxiliar job in Barcelona, Spain for two years. I spent those two years living in the heart of the city, exploring Spain and the rest of Europe, falling more in love every day with different cultures and new experiences.
Audley gives me the chance to give the gift of travel to others, and the opportunity to keep seeing the world.
Speak to Hannah

Start planning your tailor-made trip with Hannah
Q&A with Hannah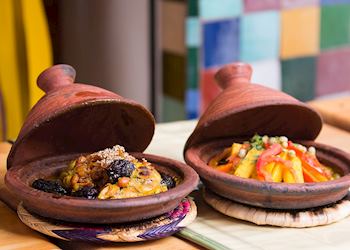 What's the best local dish you've tasted?
Hands down, tangia in Marrakech. Tangia is a lamb dish, slow cooked in a clay urn from morning until the early evening every day. The dish is local to Marrakech, and it's distinct not only for the tender, salty meat but also for its preparation. The men in the city bring their urns every morning to the community hammams, where they cook the tangia over the coals used to heat the public baths. The meat falls off the bone and is always spiced to perfection.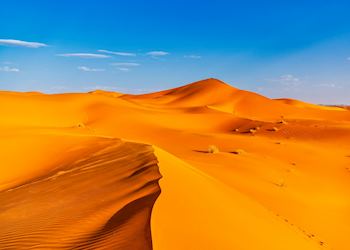 What's your most vivid travel moment?
I woke up early, before the sun rose in the Sahara Desert. There was absolute silence and after leaving my tent, the clearest view of the stars I'd ever seen. The sun was set to rise just after six in the morning, so we got on camels and rode them out to one of the highest dunes in the erg, following constellations the whole way. We settled on colorful Moroccan blankets and slowly watched the sun crest over the horizon, illuminating the sand to the most brilliant shades of orange. I won't ever forget the way the desert slowly came to life as we woke up for the day.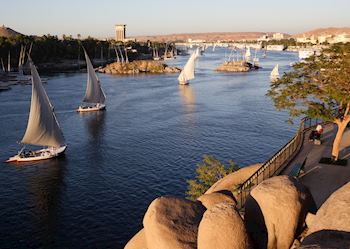 Which book, film or artwork captures Egypt the most?
As an avid Agatha Christie reader, I couldn't wait to board my Nile River cruise from Aswan to Luxor and feel like heiress Linnet Ridgeway (without the murder!) in the novel, Death on the Nile. It was even more exciting to visit the Old Cataract Hotel in Aswan, where Christie wrote the novel and see the room they named after her. Later, they filmed parts of the 1978 film there, right on the shores of the Nile River.