I've always been fascinated by people and other cultures which is why travel is a passion of mine. The stunning country of Morocco was my first introduction to Arabia and I totally fell in love with the country. The energy and vibrancy of Morocco sparked my interest in returning to North Africa and exploring the Middle East.
I've been lucky enough to have made regular visits to this part of the world and have since travelled to countries including Egypt, Jordan and Oman. Each of these destinations offer something unique and unforgettable. From the Pyramids in Egypt and the ancient sites of Petra in Jordan, to the breathtaking landscapes of Morocco and Oman, I find that these countries never fail to impress me.
Speak to Olivia
Start planning your tailor-made trip with Olivia
01993 838 400
Q&A with Olivia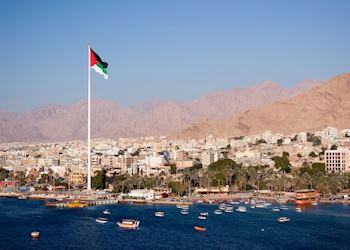 What's the best local dish you've tasted?
The smell of smouldering coals and grilled fish fills the street in the fish market in Aqaba, Jordan. A road full of fishmongers, each with a little dining area, the fish market is no fine dining experience, however, it offers some of the freshest fish available. The choice is endless, with fishermen bringing crates of fish directly from their boats to the vendors. You choose the fish straight from the ice and watch it being grilled in front of you. Served with chips and local salads, it's simply unmissable. I had to resort to using my hands to ensure I didn't miss a thing.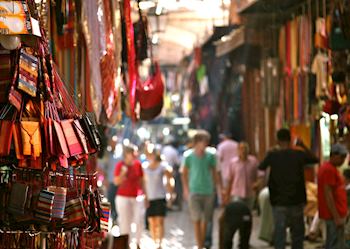 What's your most vivid travel moment?
Walking around a Moroccan medina is a sensory overload. There's an overwhelming amount of activity to take in with stallholders haggling with customers, hand-drawn carts rattling by, the smell of grill smoke, rosewater or spices in the air and a profusion of wares to examine. I took a guided tour through the souqs in Marrakesh that solidified my love for this high energy Moroccan shopping culture. The narrow streets were overflowing with stalls crammed with vibrant ceramics and handwoven rugs, piles of spices and corridors of lanterns. It was unforgettable and a great introduction to the souqs before exploring on my own.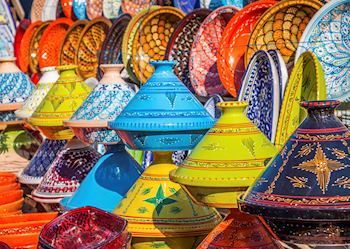 Your best piece of travel advice?
The markets in Morocco have so many tempting souvenirs to bring home I find it impossible to leave without stuffing my suitcases full. If you're like me, be prepared to embrace the haggling culture, its simply how things are done here. My top tip though, is to get a rough idea of prices from your hotel before going out so you know what prices you're aiming for.