From a very early age I wanted to be cabin crew and travel the world. After having done a number of other roles my decision to take a different career path and work in travel came to me while sitting on a beach in Mexico, on my own family vacation. Now, here I am a decade later, and I am so grateful that the experience I have gained while working in the travel industry has given me so many opportunities to share my passion and knowledge with others.
I have been fortunate enough to travel the world extensively, indulging in many cultures and traditions along the way: from speeding across the plains in a 4x4 on safari; to visiting Buddhist temples; or simply basking on a soft white sandy beach. It felt only right to step into this Country Specialist role doing what I love best and specialising in the beautiful hidden beaches of Mauritius and Seychelles.
Speak to Tracey

Start planning your trip to the Indian Ocean with Tracey
617-223-4300
Q&A with Tracey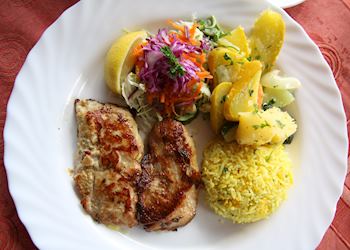 What's the best local dish you've tasted?
Wherever I travel in the world I make a conscious effort to taste the local cuisine, no more so than when visiting the Indian Ocean region. A lot of dishes centre around the island lifestyle and you get the sense you're embracing the true culture of the island. Due to the diverse and unique fusions of African, Asian and European cuisine, it would be rare to find these dishes elsewhere — and as a vegetarian the variation in dishes is not limited. For me, a Creole curry takes some beating. Made with locally sourced products, the chefs will cook to your own preferences, combining ingredients and spices that will leave you hungering for more.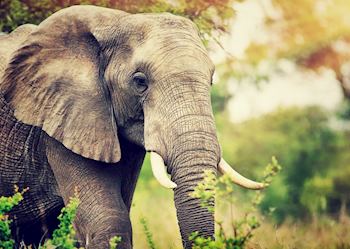 What's your most vivid travel moment?
As an avid lover of all animals when I was given the opportunity to travel to South Africa on safari, my excitement grew. During one afternoon game drive our jeep came to a sharp halt and the ranger whispered to us to stay as quiet as possible, and not to make any sudden movements. My heart pounded as I looked up to see the biggest elephant walking toward us — I was in ore. But, just as peacefully as he arrived he quietly walked away again, brushing my arm with his ear. The exhilaration and thrill of that moment will stay with me forever.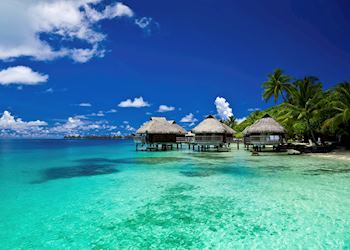 Where would you love to travel next?
For as long as I can remember I have wanted to travel to Bora Bora in French Polynesia. The stunning beaches, crystal clear ocean, extensive nature trails and lush green mountains, are stunning. It's another beach destination I'd love to tick off my bucket list.