Lucinda, one of our India specialists, recently traveled to Tamil Nadu and Kerala in the South of India. Read about some of the culinary highlights that she enjoyed on her journey through this beautiful and fascinating region.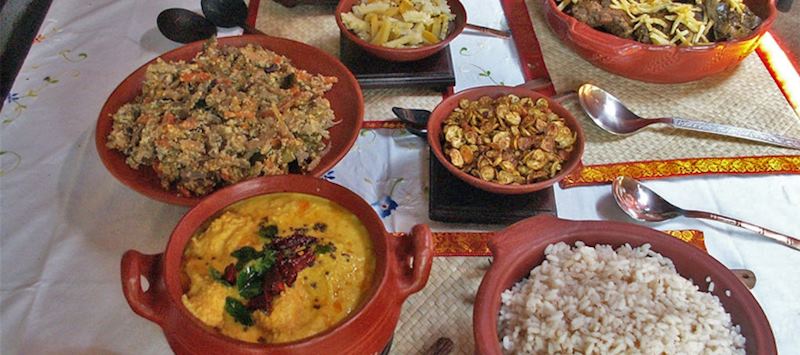 Not only are the southern states of Kerala and Tamil Nadu diverse in scenery and custom, they also boast a remarkably diverse array of sweet and savory culinary delights — in fact some of the best in all of India.
Keralan Cuisine
Kerala's hot and humid climate and abundant monsoon rainfall makes for a remarkable supply of fresh fruit and vegetables. Coconuts are Kerala's main export and a staple in Keralan cookery, either in the form of coconut shavings or oil extracted from the nut. Add to the mix the freshest of fish from the coastal regions and you have all the ingredients for some stunning but simple dishes.
Go local and try a fish moilee — a fantastic dish where the fish is first fried in spices then added to coconut milk to form a curry. It's a local staple and the Keralan people are almost fanatical about it despite its Portuguese origins. One of the best places to try moilee is on a rice barge. With freshly cooked local food, just your traveling companions as dinner guests and a crew of two or three, this is a unique, exclusive and magical dining experience.
Marvel at the sight of a fresh catch of fish being hauled to the surface by an ingenious Chinese fishing net in historic Fort Cochin. These elegant, fixed structures lift the nets and are an iconic sight in this picturesque town. Haggle with the fishermen, take advice from the locals and then buy your perfect fish to be cooked at one of the relaxed bring-your-own-fish restaurants that dot the area.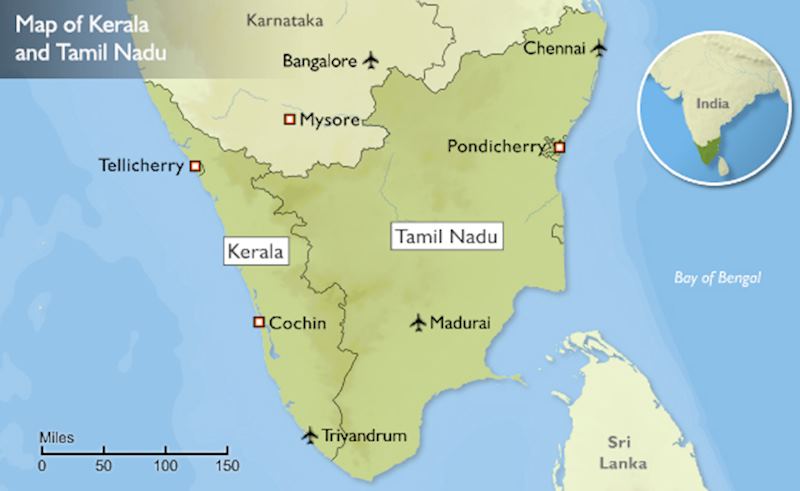 Breakfast in Tamil Nadu
South Indian breakfasts are legendary. If you're lucky enough to be staying in one of the magical Indian homestays the exotic smell of coriander, coconut and chili wafting up the stairs will lead you from your bed like the Pied Piper of Hamelin. As you savor a delicious masala dosa, try to figure out the subtle blend of spices that go into this exotic dish. A deliciously fluffy pancake wrapped around lightly fried vegetables in a dosa sauce is one of my all-time favorite Indian dishes, and when cooked correctly it just melts in your mouth.
Other unmissable breakfast dishes are the mouth-watering iddlis — different forms of dosa — always served with coconut chutney and hot samba. Try washing down breakfast the local way with a deliciously sweet filter coffee.
Further reading