For many travelers, going on safari is a lifelong dream but with such an array of options it can be hard to know where to go, what to do and what you can expect once you arrive. Our Africa team have put together a guide to some of our most popular destinations and activities to help you plan the ideal trip.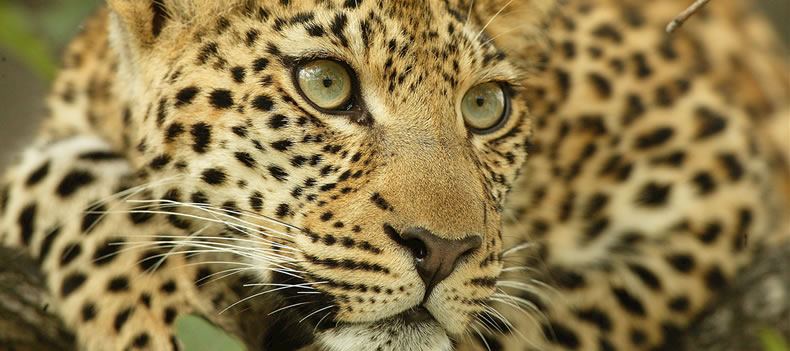 Where to go
Africa is blessed with some of the best wildlife reserves on the planet but choosing where to go can be a daunting task. Some parks are particularly good for certain animals or birds while others offer a variety of activities for those wanting a range of experiences. Knowing the major draws in each region and the level of facilities available on the ground should help to narrow down your choices.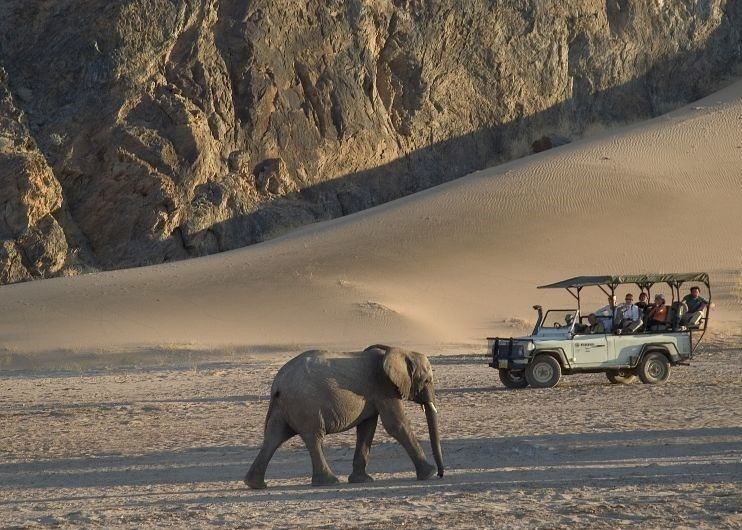 For desert scenery, big game and affordable excursions, Namibia takes some beating. A great choice for first time visitors to Africa, it offers a good variety of scenery, wildlife and activities, the option to self-drive and some good value accommodation options.
For first time visitors and families, the variety of attractions in South Africa is often appealing. Most visitors combine some big game viewing in Kruger National Park with time in Cape Town, the Wine Regions and a trip along the lush Garden Route.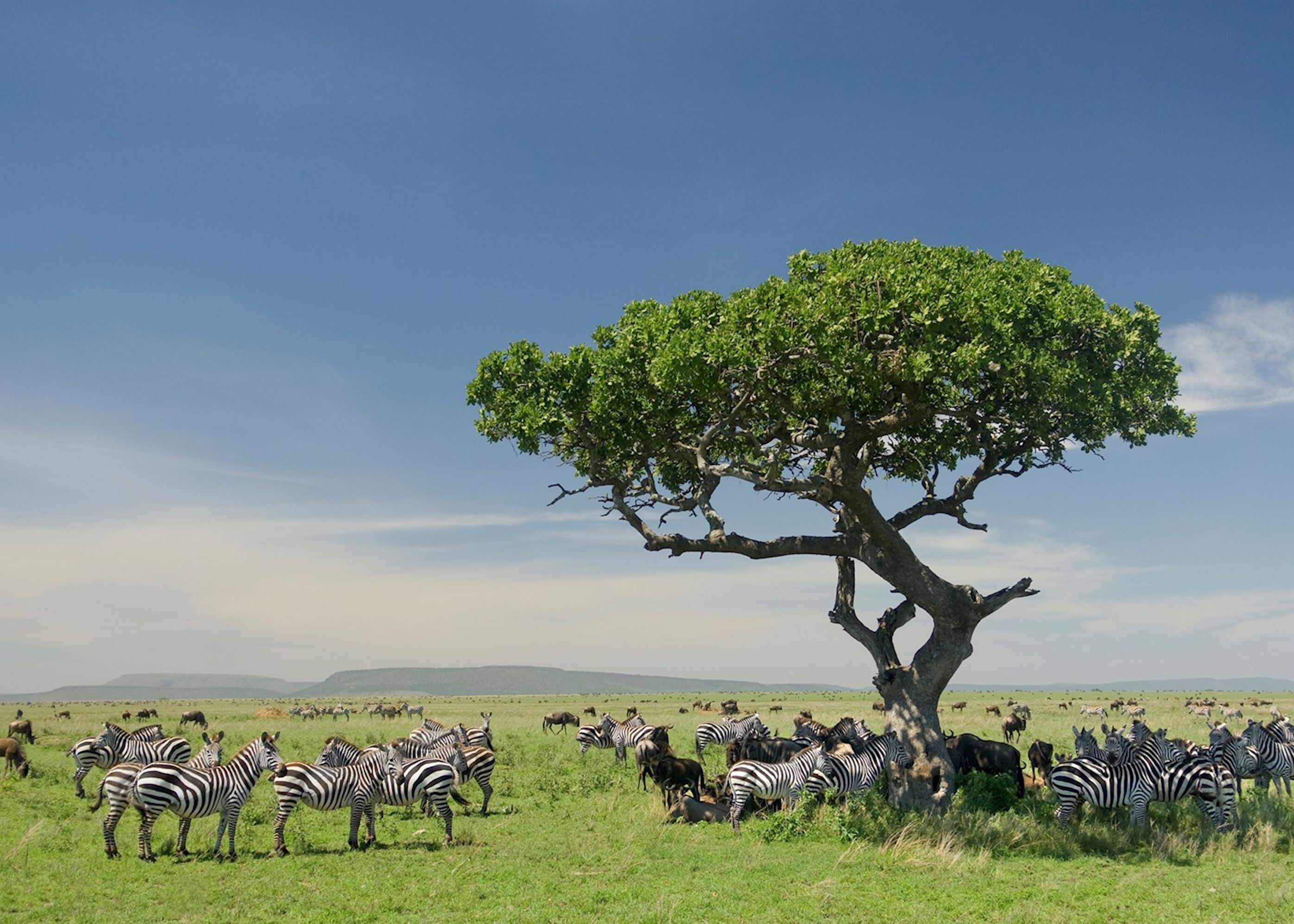 For a trip that combines a safari with some time on the beach, Tanzania makes an ideal option. Home to some of Africa's most famous parks and some glorious Indian Ocean islands, you will get the opportunity to track wildlife in the Serengeti or Nyerere National Park before soaking up the exotic surrounds in Zanzibar or Mafia.
Another good option for big game and beaches, Kenya offers large wilderness areas with excellent game densities. In the north of the country you can walk with Samburu tribesmen on the Laikipia Plateau before heading for the Kenyan coast or the island of Zanzibar.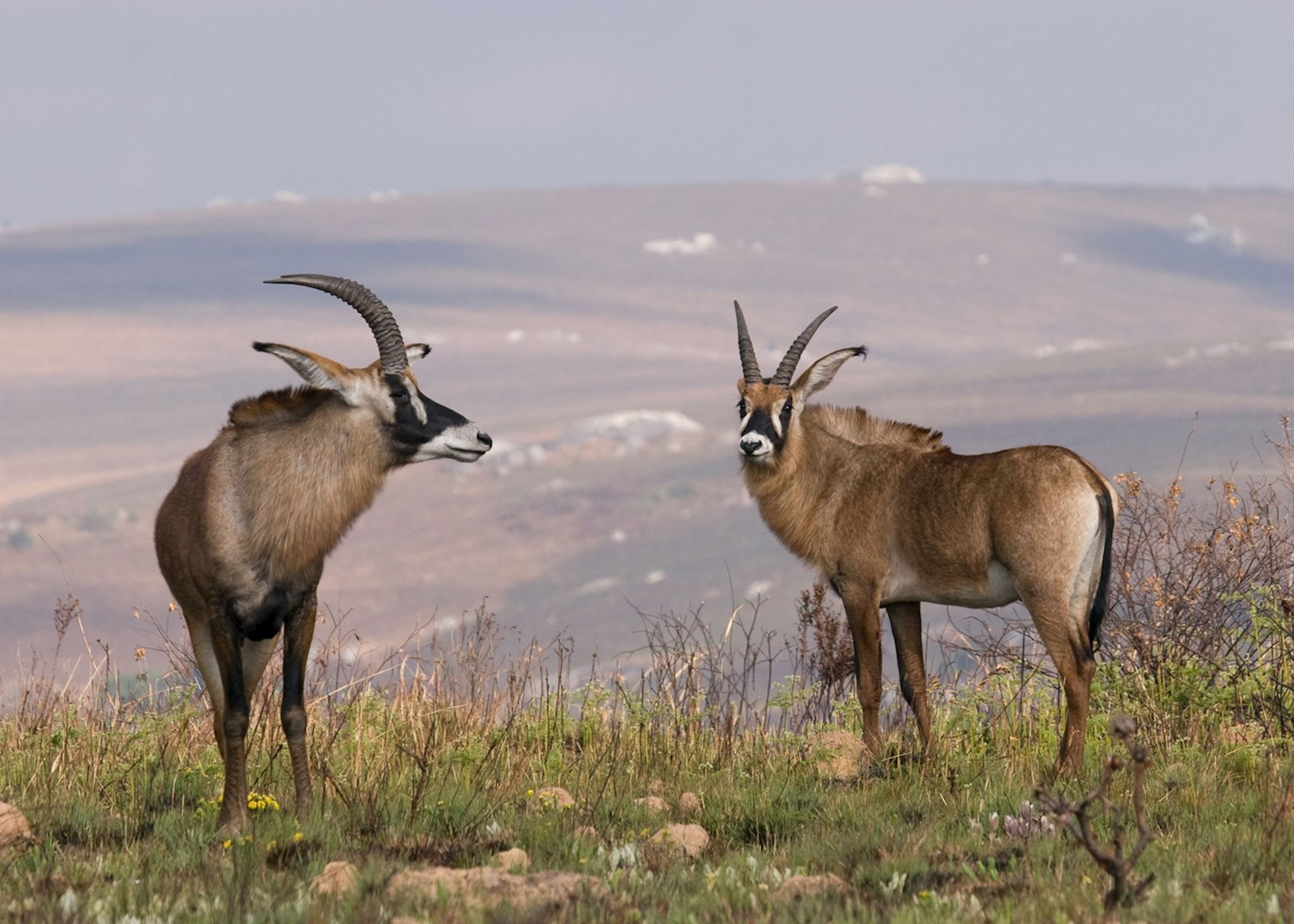 Malawi is dominated by its vast and glittering eponymous lake and a driving tour around this small country offers the chance to see plains game as well as some incredible birdlife in the Liwonde National Park. Combined with some hiking in the mountains in southern Malawi, it makes a relaxing but action-packed stay.
Mountain gorillas are the big draw in Uganda and Rwanda and the Virunga Mountains are the best spot to see them. Uganda is a larger country offering other wildlife and chimpanzee tracking, whilst the compact size of Rwanda makes it easy to add on a few days to a safari elsewhere.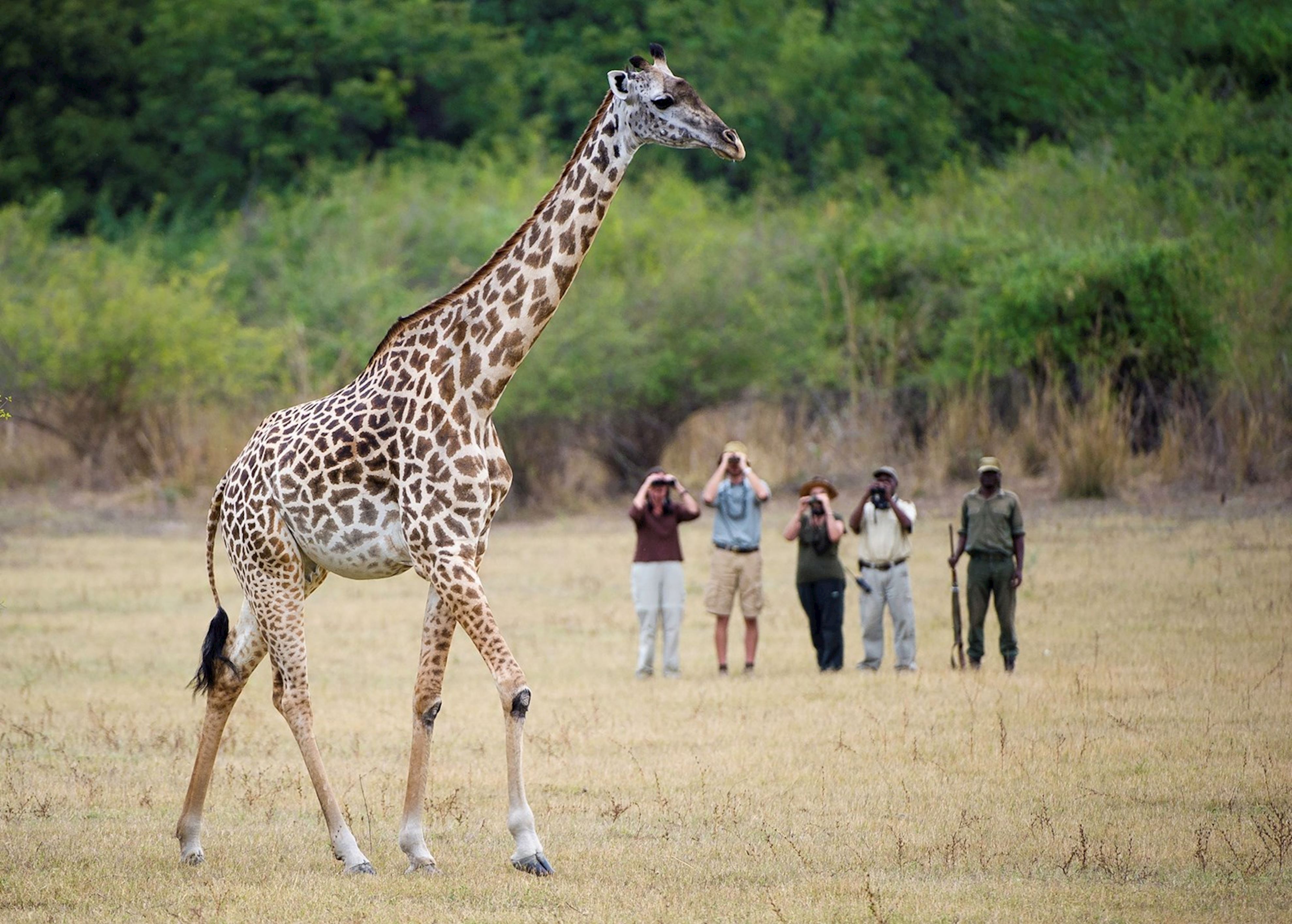 If you are after something more adventurous, Zambia offers wild parks, small camps and good game concentrations. Walking safaris and night drives are a local speciality and once you have recovered from the thrill of a big game encounter while on foot you can relax on one of Lake Malawi's beautiful beaches. Experienced safari hands looking for a unique wilderness experience will find it in Mozambique's Niassa and Gorongosa National Parks. Add to this an idyllic coastline littered with boutique hotels and small islands and you have the makings of a fantastic trip.
For real safari buffs, however, Botswana offers some of the best wildlife viewing on the continent and is often described as the ultimate safari destination. The prevalence of private concessions and small camps mean you will get a degree of exclusivity here, often lacking in other areas, but it also makes it an expensive option especially in high season.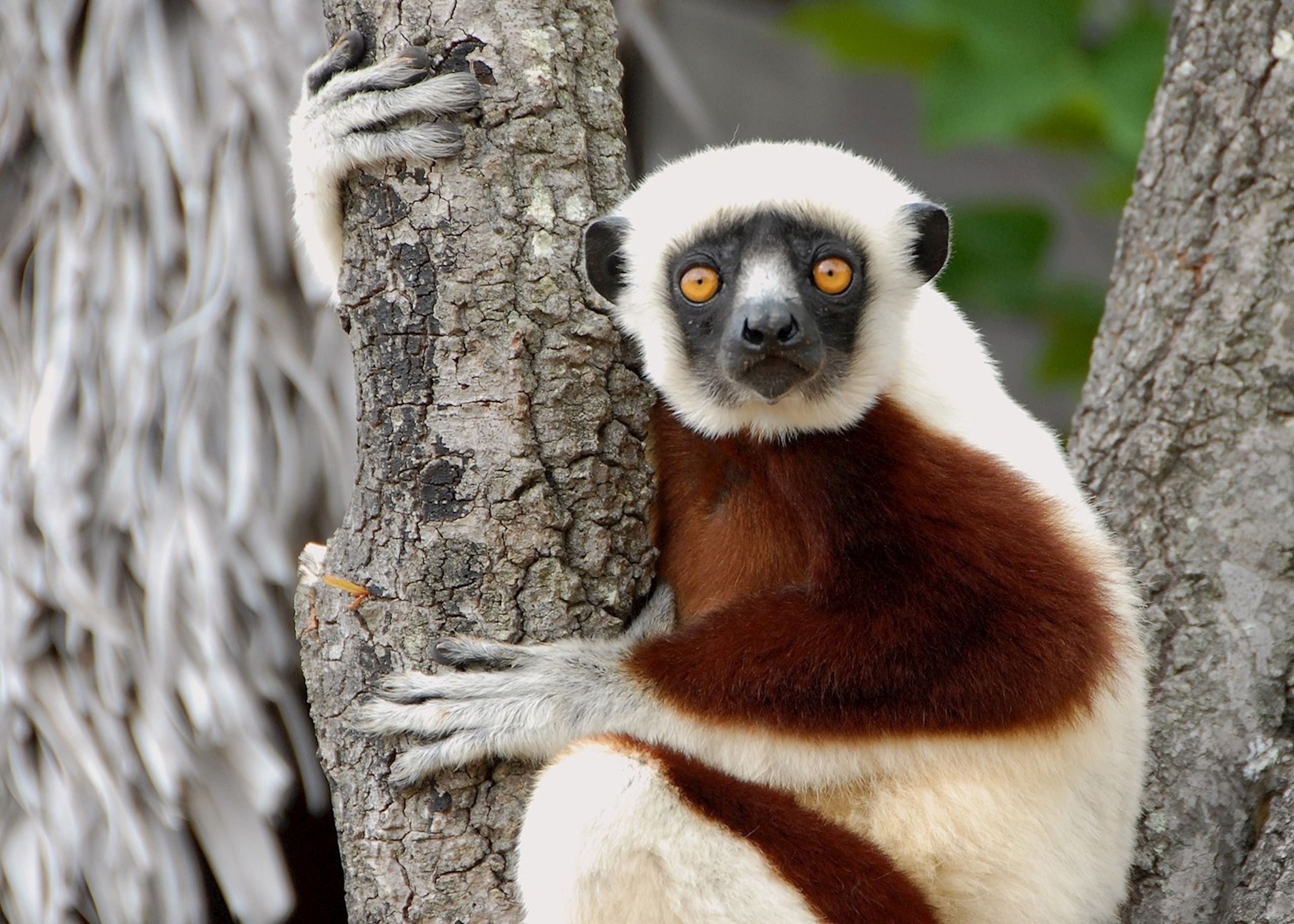 Quite unlike its neighboring African countries, Madagascar offers something different to the safari experience. The virgin rainforest here is home to lemurs, chameleons, frogs and all sorts of weird and wonderful insects, and a forest trip is easily combined with the beach. Accommodation tends to be simple in places so Madagascar is not for everyone, but for adventurous souls it comes highly recommended.
A typical day on safari
African wildlife is most active in the early morning and late afternoon, so on a typical day you will be on the move by about 6 o'clock. You will be accompanied by a guide on every game drive and their knowledge and skill in tracking wildlife is simply incredible. Guides at the safari camps we use are highly trained and whether you are on your first safari or your tenth, you will be amazed at how much they know and what they can teach you about their region.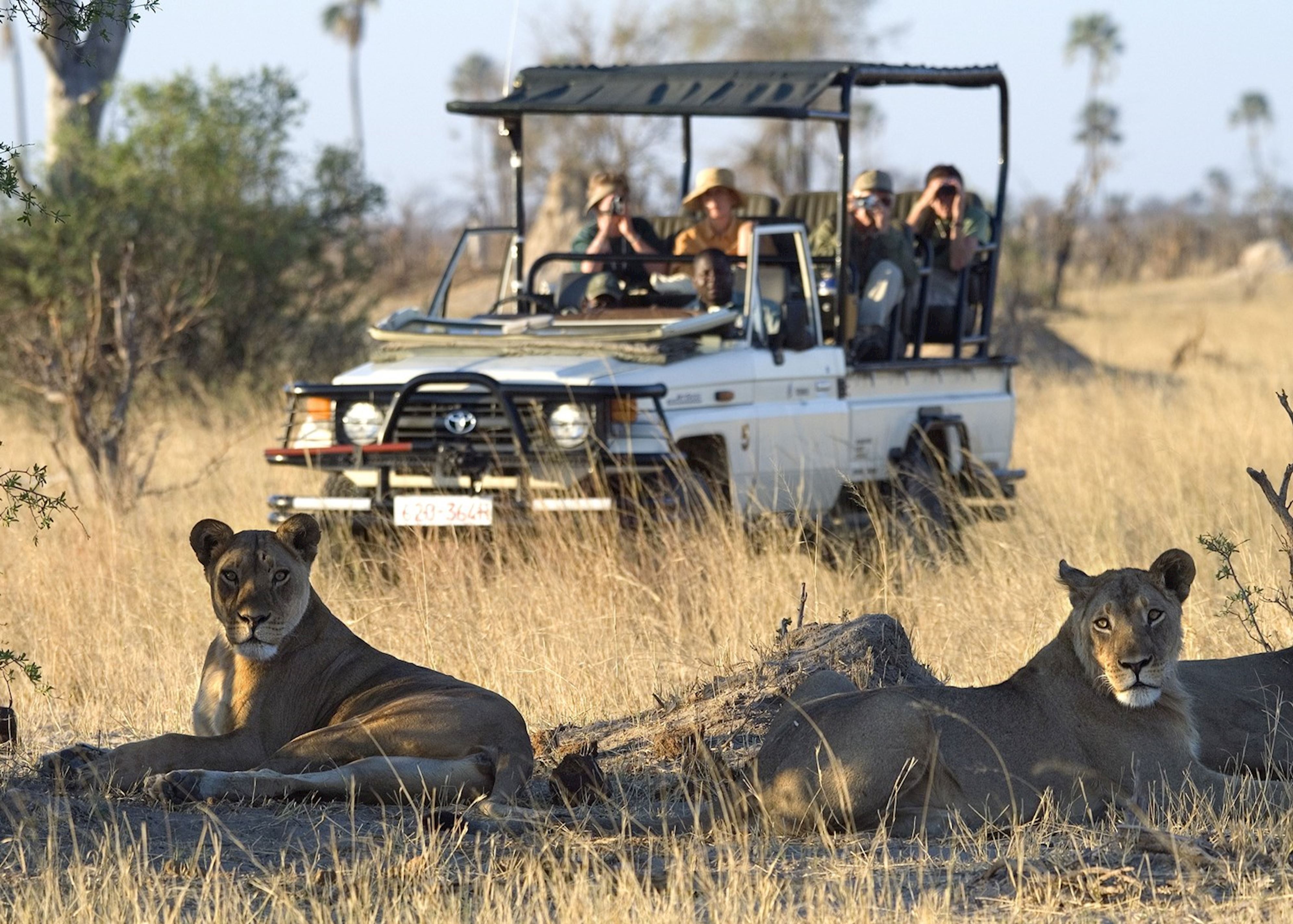 Your morning game drive or walk will usually take a few hours and you will either have a bush-breakfast in a remote location or return to the camp for A typical day on safari breakfast and lunch. During the heat of the day you can take a siesta, read a book and enjoy the resident birdlife. At around 3:30pm tea and freshly baked cakes will be served before setting off on an afternoon game drive, boat safari or walk.
Just before sunset things come to a halt in time for a cold gin and tonic and a snack before making your way back to camp. Then there's time for a hot shower before you join other guests around the campfire for a pre-dinner drink. This is a great opportunity to share stories of your day's adventures before enjoying a candlelit three-course dinner under the African stars.
Types of safari
Big game is the obvious draw on any African safari but by exploring the bush in a variety of ways you will see far more and gain a deeper insight into life in this incredible part of the world. While game drives are good for approaching elephants, lions and buffalo, boats offer unparalleled access to hippos, crocodiles and waterbirds and the immediacy of a walking safari lets you get down to the animals' level, examine tracks and listen to bird calls.
In addition to helping you combine activities and destinations we can advise on a range of specialist safaris to suit your individual needs.
Family safaris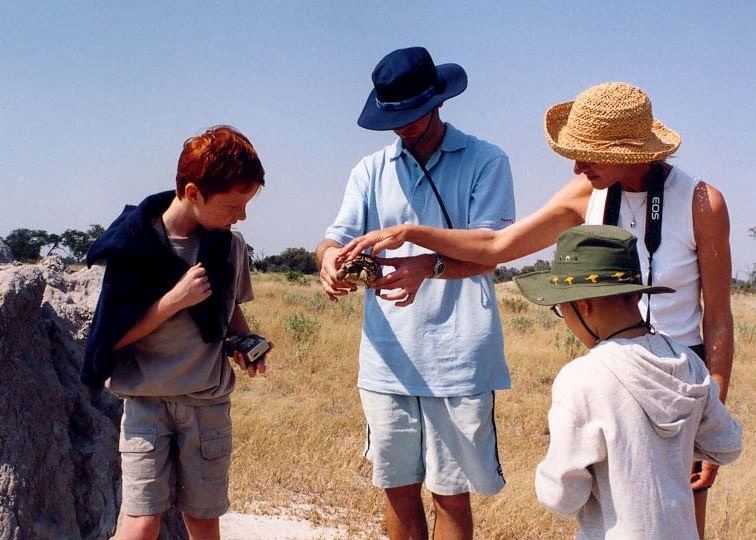 Seeing your children's eyes light up as they first spot an elephant, lion or hippo in the wild is something neither you, nor they, are ever likely to forget. From learning to track game to picking wild mangoes, a family safari is one heady experience after another. More and more camps are catering to the family market with specialized accommodation, child-friendly activities, suitable menus and early dining. It is also possible to arrange separate activities so that parents get a little 'me' time safe in the knowledge that their children are in the hands of professionals.
Honeymoons
Sleep under the African stars, enjoy a bush-breakfast on a sandbank in the heart of the Okavango Delta in Botswana or simply snooze on the deep-cushioned sofas of your private villa in Mozambique. A honeymoon in Africa can be everything you ever dreamed of. With first-hand knowledge of Africa's most romantic locations and lodges, our specialists can advise on where to go and what to see. We also have a Honeymoon Gift Service, which allows friends and family to contribute to the cost of your honeymoon or pay for one of the extras included in your itinerary.
Photographic safaris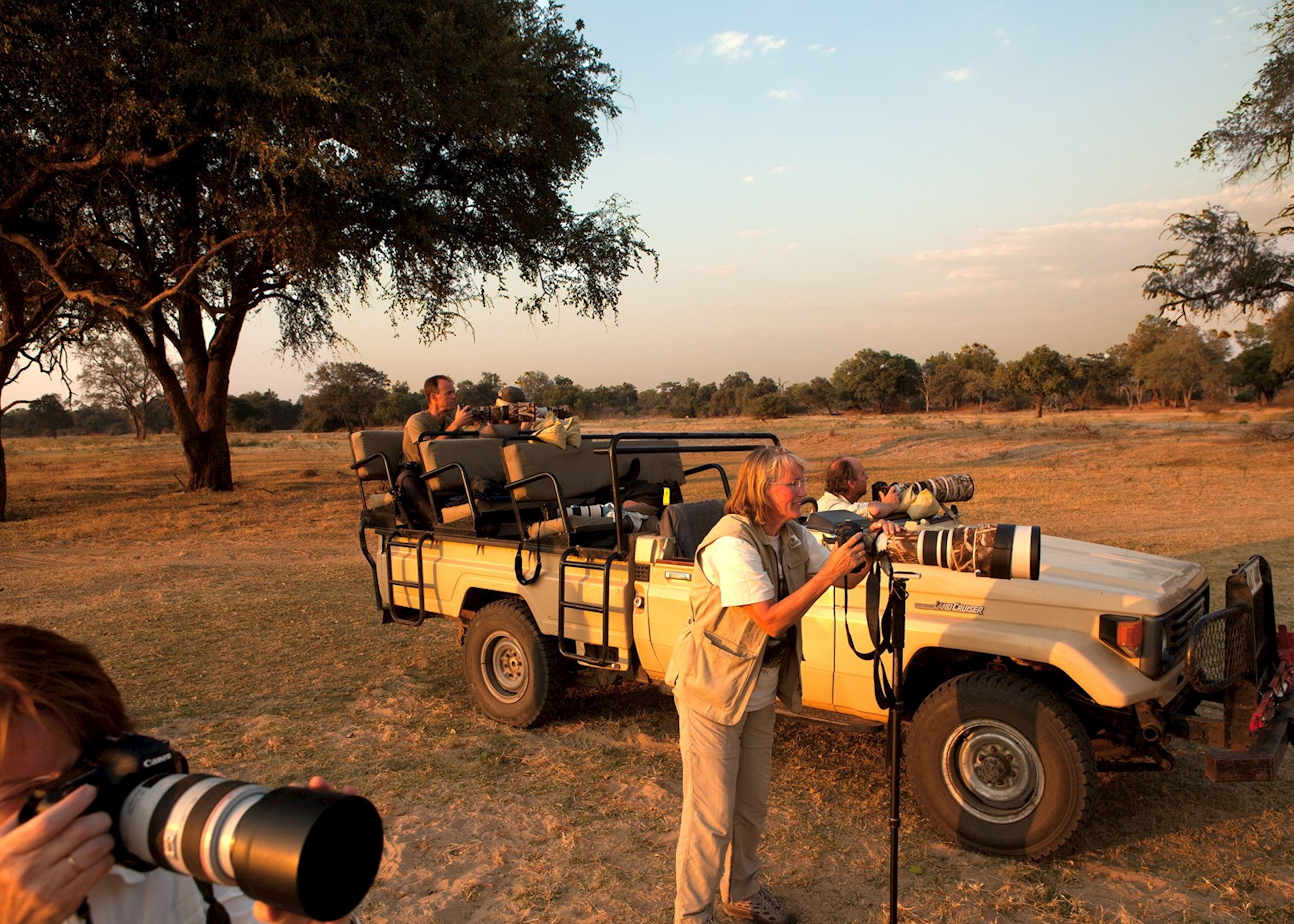 With its dramatic landscapes, exciting wildlife and beautiful light, Africa is a photographer's dream. While the whole continent offers superb opportunities, Zambia is one of the best places for enthusiasts. In the South Luangwa guided photographic safaris are lead by professional wildlife photographers and specialized guides and hides provide unique opportunities for catching the moment.
Walking safaris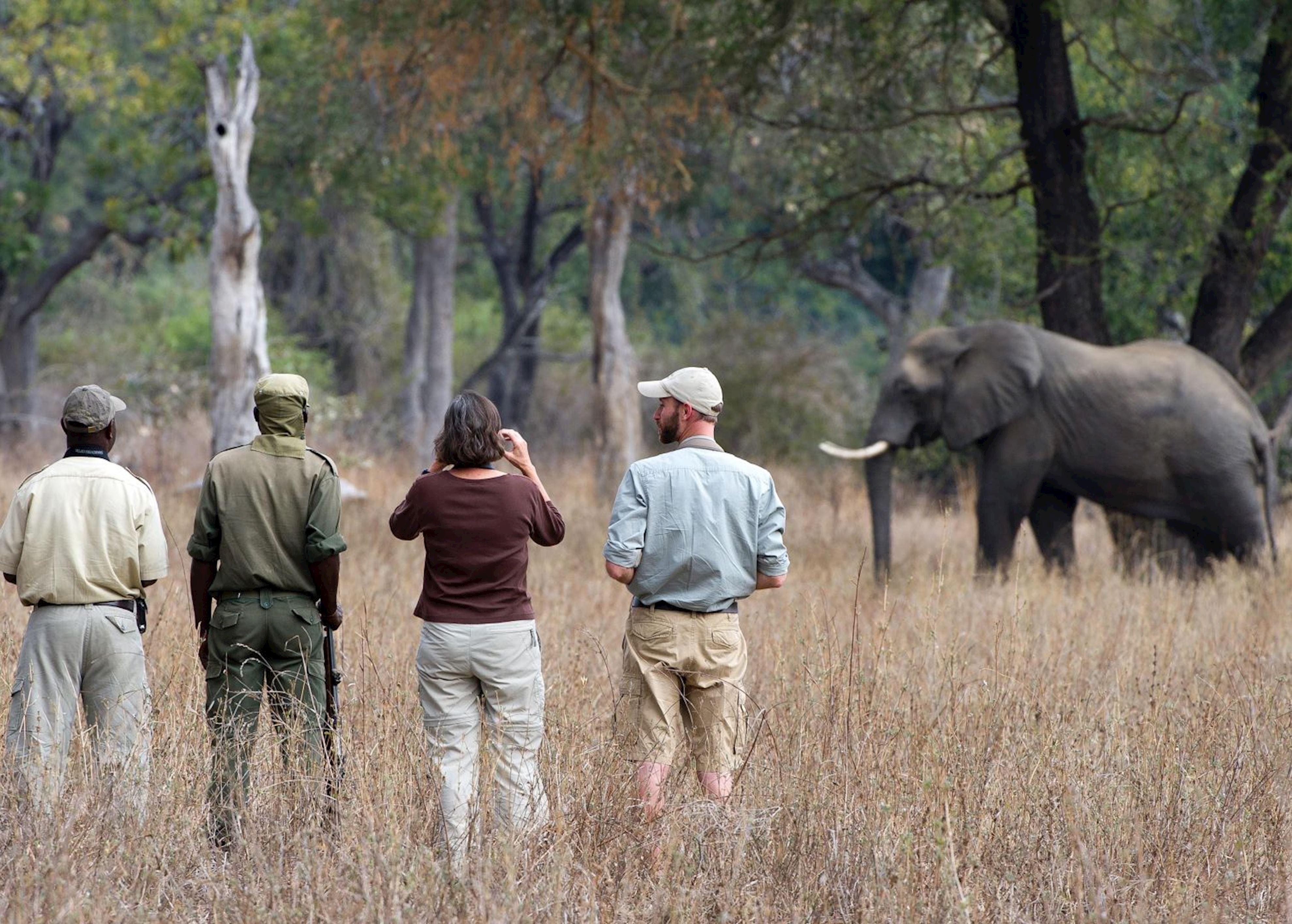 Many camps throughout Africa offer walking safaris but those in the Nyerere National Park in southern Tanzania are some of the best. Accompanied by an armed ranger and expert guide, you can explore this vast and untamed piece of African bush from the animals' perspective. Traveling at walking pace allows you to discover many aspects of the bush that are easily overlooked from a 4x4 and certainly heightens the senses. In other areas, such as Zambia's South Luangwa National Park, walkers often come across large game such as elephants, which is exhilarating to say the least.
Big Five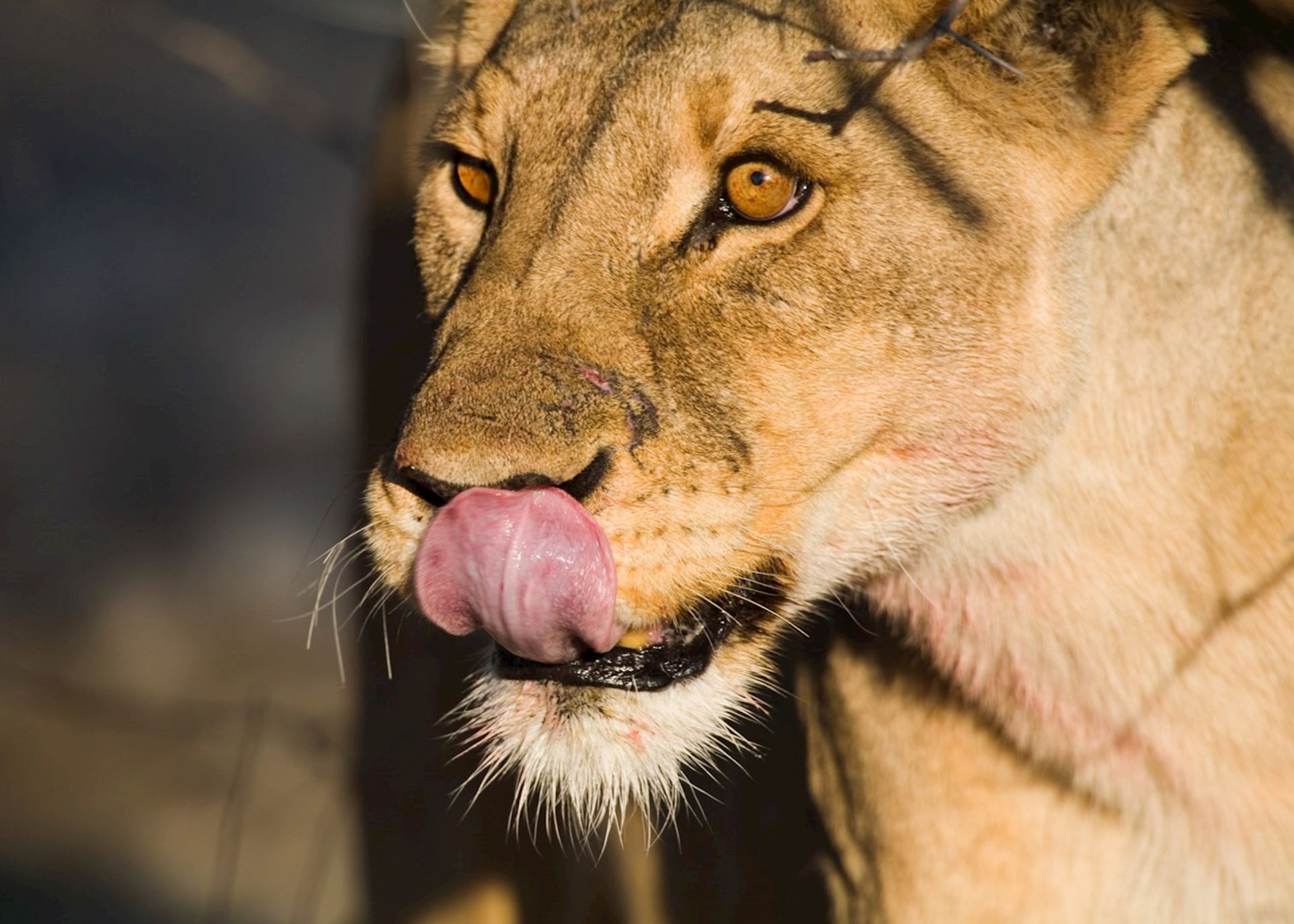 Originally a term used by game hunters, the Big Five has come to represent some of the most desirable animals to see on safari: lion, leopard, elephant, buffalo and rhino. There are many national parks and game reserves across Africa where you can go in search of these magnificent creatures, including the Kruger National Park and neighboring reserves in South Africa, or the Serengeti and Ngorongoro Crater in Tanzania.
Birding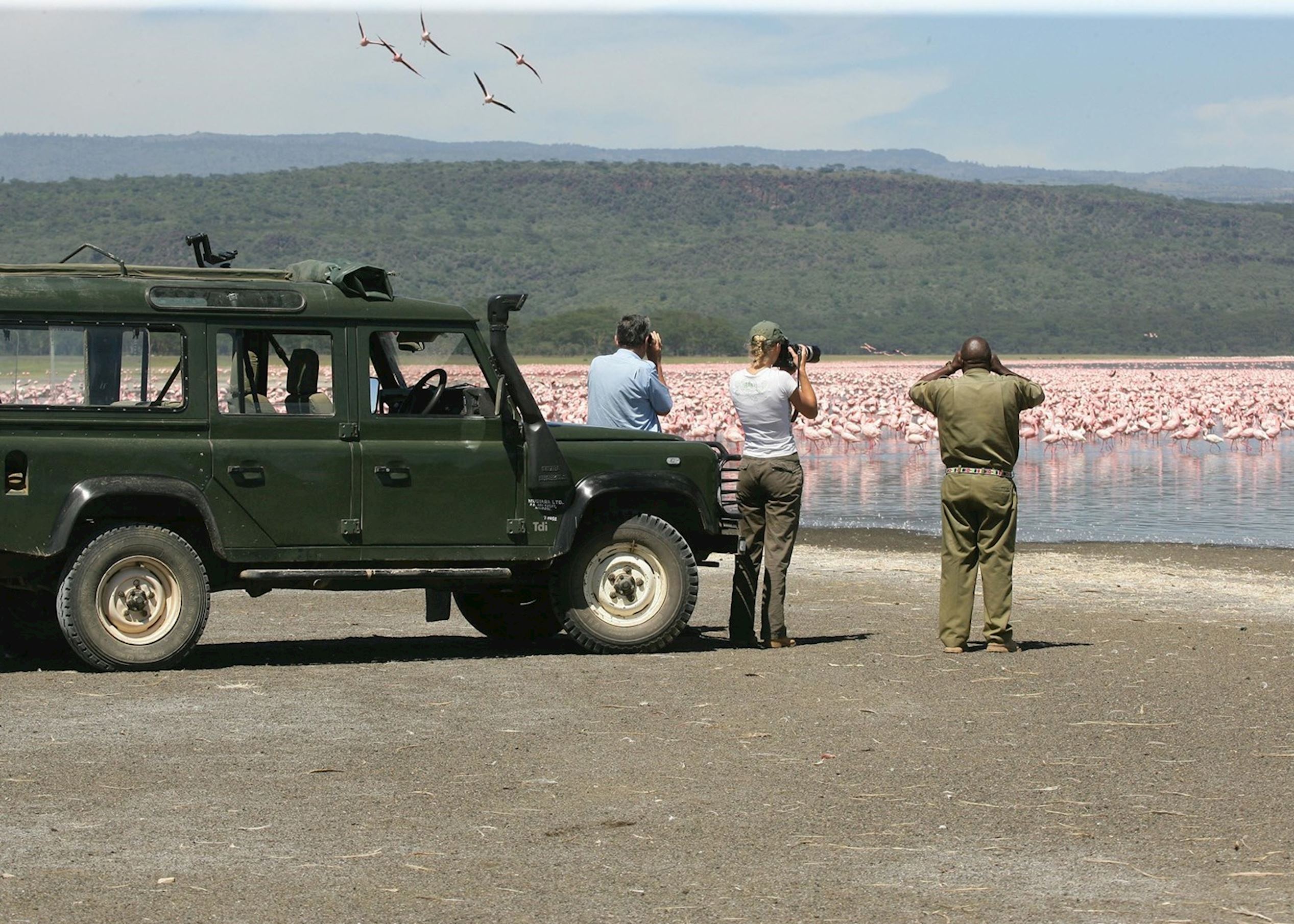 It's hard not to be impressed with Africa's dazzling birdlife and even avid twitchers will be richly rewarded at most safari destinations. However, searching for shoebill stork in Uganda's Semliki Wildlife Reserve and watching hundreds of carmine bee-eaters nesting in the river in Zambia's South Luangwa National Park are highlights that should not be missed.