If you haven't quite pinned down where to travel in 2020, we can help. We've picked ten countries or places that we think are particularly worth visiting over the next year.
Some are areas that see fewer visitors than elsewhere but are set to appear on everyone's travel wish lists. Others are new destinations of ours that we're excited to show you. You could also travel to see recently opened attractions, or stay in a country that's raising the bar when it comes to being green. For each, we've suggested things you can do there as part of an Audley trip.
Egypt
Why visit in 2020?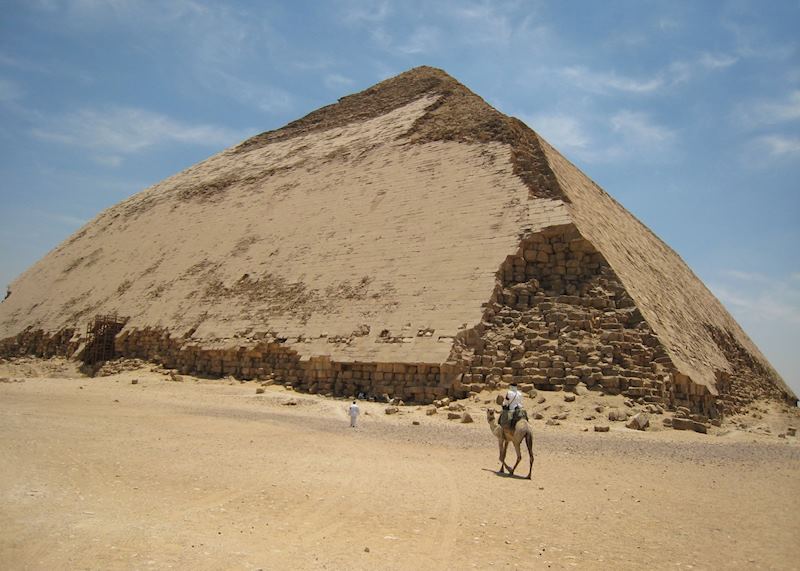 Cairo's sprawling National Museum of Egyptian Civilization displays exhibits from clay pottery and intricate woodwork to jewel-toned textiles and gold necklaces. You'll also now see the collection of royal mummies here — part of a redistribution of exhibits throughout the city as it prepares for the opening of the Grand Egyptian Museum, anticipated for 2020.
For more history, head to the newly re-opened Bent Pyramid of Dahshur and explore its 4,600-year-old passages.
What can I do there?
When you've finished taking in Cheops' colossal pyramid in Giza and snapping photos of the mythic Sphinx, take a street-food tour in Cairo with a local. Then, float past ancient cities and rural landscapes along the same route the pharaohs took on a Nile cruise.
Get me there: Explore Cairo's museums, see the pyramids and cruise the Nile as part of this luxury Cairo and Nile cruise trip idea.
Laos
Why visit in 2020?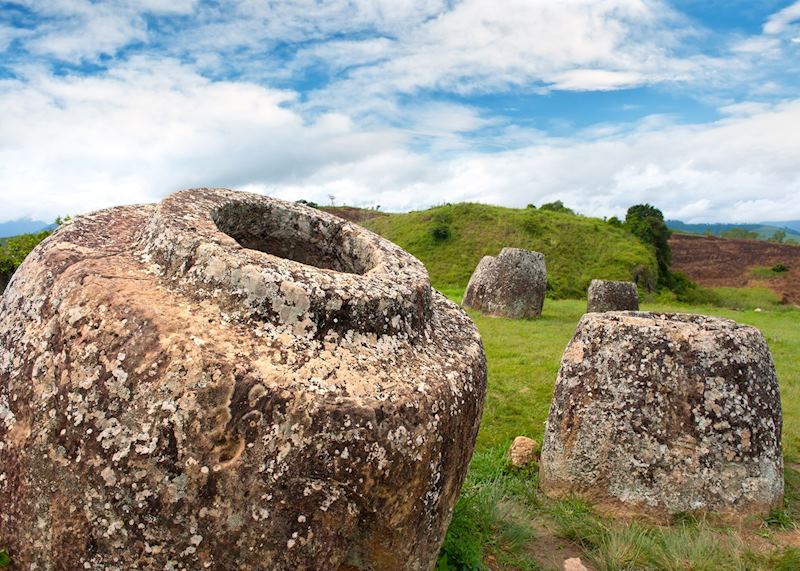 What can I do there?
The Plain of Jars is a grassy plain dotted with hundreds of enormous stone jars. Visit and you'll find they tower over even the tallest person — archaeologists are still debating their mysterious origin.
There's also a network of thickly forested national parks to trek or boat through, the temple-studded city of Luang Prabang to explore and a series of Cham temples that predate Angkor Wat.
Get me there: This three-week Laos itinerary takes you on an intrepid tour from the northwest Thai border to remote villages and meandering waterways, finishing in the capital, Vientiane.
Seoul layovers
Why visit in 2020?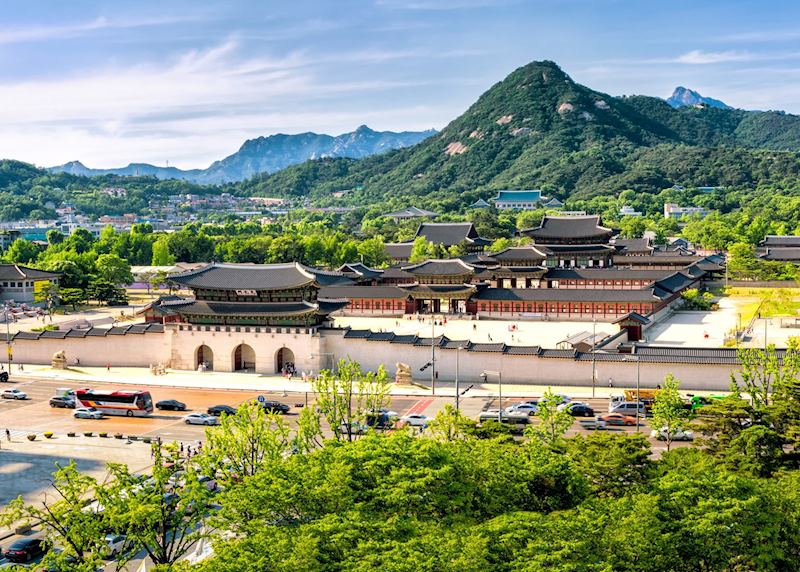 If you're looking for a passport stamp no one else has, this is it. In the realms of up-and-coming destinations, South Korea is slowly creeping up the list, drawing visitors with its complex cultural and historical identity.
Seoul is an ideal layover city en route to Japan (or farther afield) so we suggest you make use of its enthusiastic guides, comfortable hotels and insightful tours before everyone else does.
What can I do there?
Sample Seoul's innovative street food on a guided walking tour, take a day trip to view the DMZ from the Dora Observatory, explore the wooden cloisters of Gyeongbokgung Palace and wander streets lined with tea houses and traditionally tiled houses.
Get me there: It's a relatively small city, so we suggest a three-night stay en route to China, Japan or Southeast Asia.
Iceland
Why go in 2020?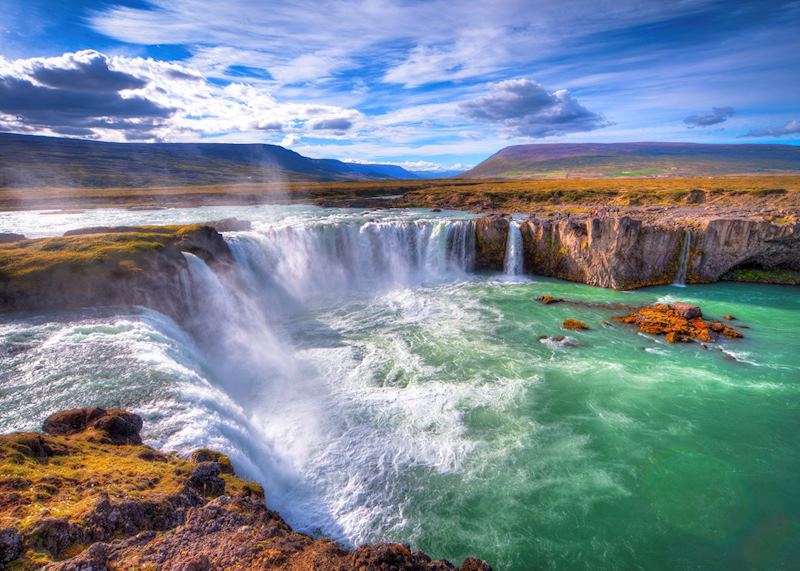 Iceland's one of our newest and most exciting destinations. If you visit in 2020, you'll have the chance to try out activities freshly picked by our Iceland specialists. Many take you away from the usual sights, which can become crowded.
What can I do there?
Take advantage of the country's geological quirks by heading deep inside a glacier, a lava tube or a volcano, or by snorkeling between the North American and Eurasian tectonic plates. Go hiking, white-water rafting or horseback riding while taking in the island's volcanically sculpted countryside. Or, look for humpback whales on a boat trip.
Visit between mid-September and mid-March for the best chance of seeing the northern lights.
Get me there: Take in Iceland's highlights on a road trip during the summer, or enjoy a winter break chasing the northern lights.
Costa Rica
Why visit in 2020?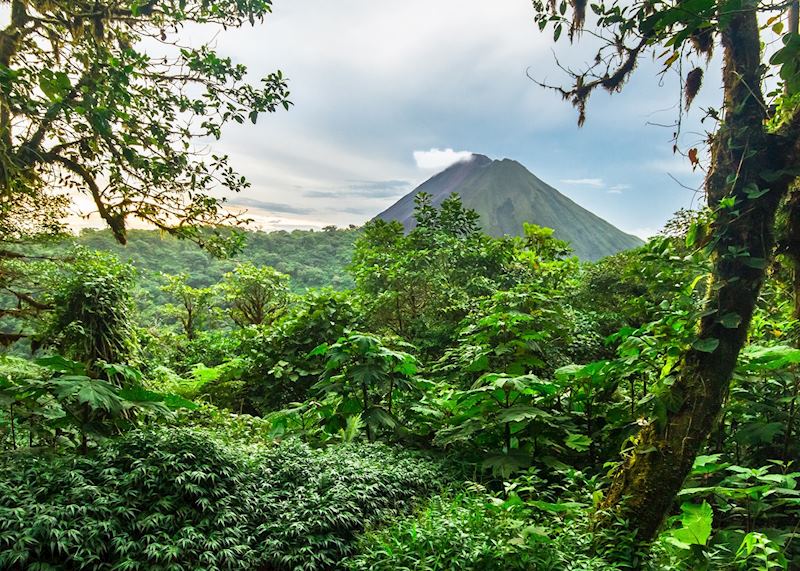 What can I do there?
Take a break from the country's jungle-fringed coastline by white-water rafting or zip-lining your way through national parks.
By car, you can reach areas that often get overlooked by visitors, such as the cloudforest village of San Gerardo de Dota, or the untamed Osa Peninsula. Break up your journey between Tortuguero's wetlands and Arenal Volcano with a chocolate tasting at Puerto Viejo de Sarapiquí.
Get me there: You can explore this safe country at your own pace on a Costa Rica self-drive trip.
Antarctica
Why visit in 2020?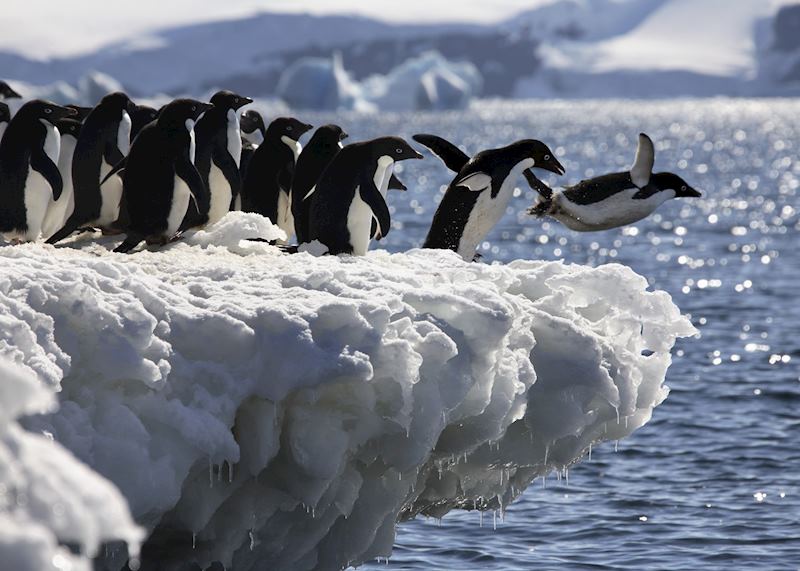 What can I do there?
The whiteness, the vastness, the silence, the emptiness: experiencing all of these elements is Antarctica's main draw. On an expedition cruise, you can walk among penguin colonies, go kayaking, and even take a polar plunge. If you're lucky, you'll observe everything from leopard seals to humpbacks.
Get me there: The Greg Mortimer has numerous sailings to Antarctica in 2020: this Antarctic Peninsula itinerary gives you an idea of what you can expect.
Bhutan
Why visit in 2020?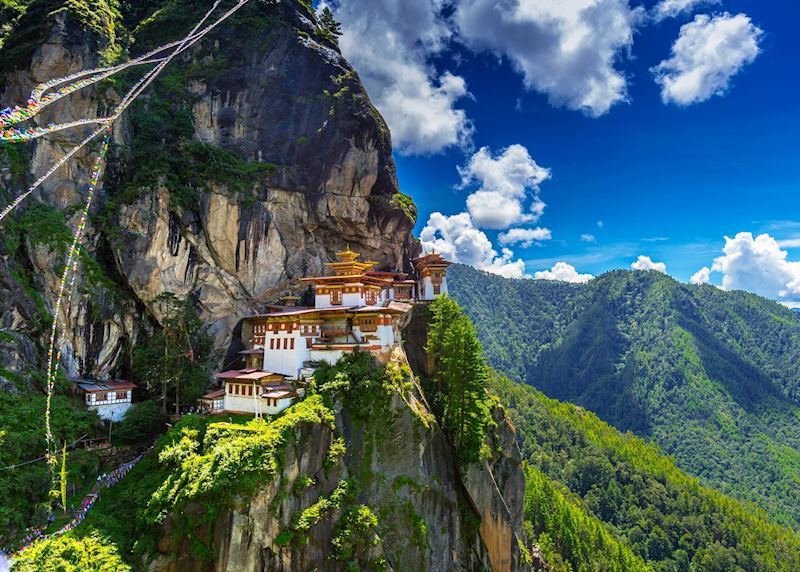 The Buddhist Himalayan kingdom of Bhutan has two milestones worth celebrating in 2020: currently the world's only carbon-negative country, it's also set to become the first fully organic nation.
On a material note, from spring you can stay in a newly opened Six Senses property in the remote mountain valley of Bumthang.
What can I do there?
Bhutan was a sealed book until the 1970s and so developed a singular culture: everyone, for example, wears national dress. Get a feel of the country by exploring handicraft markets, fertility temples, monasteries and dzongs (monasteries cum military and administrative hubs).
Bhutan's other major draw is its network of hiking trails traversing unspoiled Himalayan scenery.
Get me there: Experience Bhutan's cultural and scenic riches on this 11-day highlights tour.
Puglia, Italy
Why visit in 2020?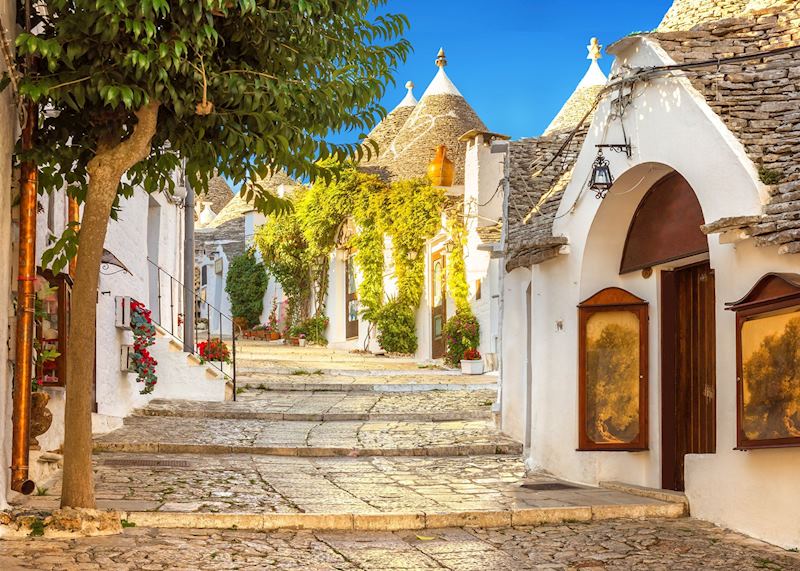 Tucked down in the heel of Italy's boot, Puglia is a sun-drenched region blessed with historical cities, culinary pleasures and largely unspoiled towns, not to mention beaches along the turquoise Adriatic Sea.
Long popular with Italians, it's only recently been discovered by visitors from other countries. If you want to experience the area before it's overrun, now's the time to plan a trip.
What can I do there?
Explore the laid-back atmosphere of the region's rural villages. The distinctive white conical trulli houses of Alberobello are probably the area's most distinctive sights — you can't miss them. We also suggest taking the time to while away some lazy afternoons wandering through quiet villages like Cisternino and Locorotondo.
Get me there: This ten-day tour of Puglia also includes a visit to Matera, an ancient city built into cliff caves.
Donegal, Ireland
Why visit in 2020?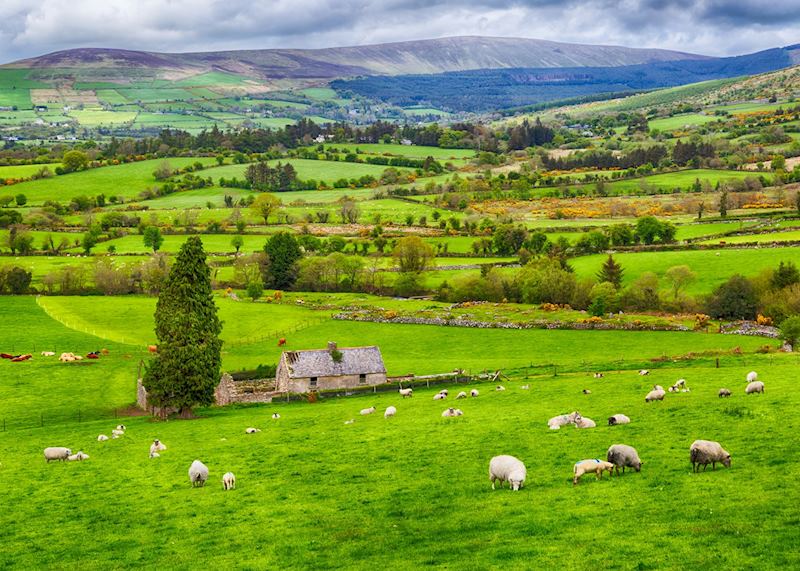 Donegal is a rugged, sparsely populated region that boasts long windswept beaches, heather-clad mountains, ancient monuments and Slieve League, some of the tallest sea cliffs in Europe. Despite this, it's often overlooked by visitors.
However, the secret is out and more people are coming to this little corner of the Emerald Isle. We suggest visiting soon…
What can I do there?
Though they're more than twice as high as the Cliffs of Moher, the Slieve League Cliffs have only a tiny fraction of the visitors. You can still hike along their length in glorious near-solitude with a guide to help you navigate. Mountains are on one side of you, and the Atlantic on the other — look out for dolphins and porpoises frolicking in the waves.
Get me there: Explore the wilds of Donegal on a tour Ireland.
Lord Howe Island, Australia
Why visit in 2020?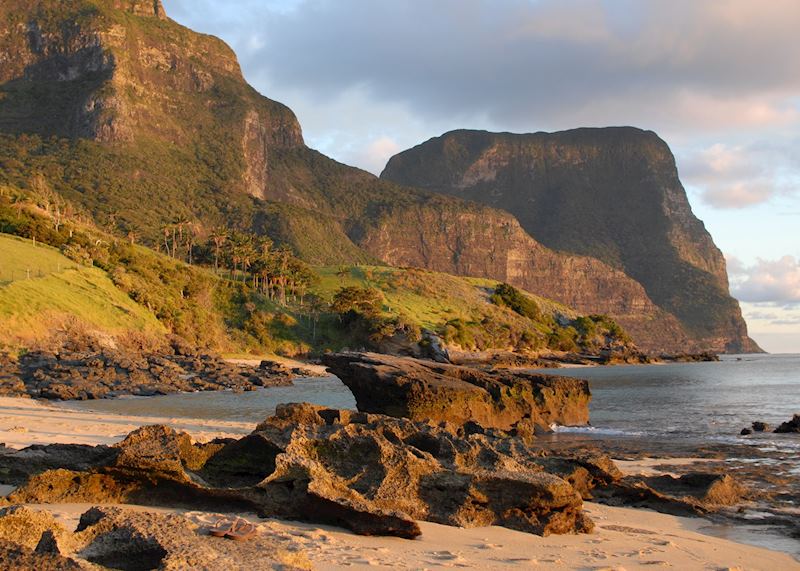 Just off the coast of Sydney, Lord Howe Island is an often-overlooked alternative to the Great Barrier Reef. This volcanic islet is paving the way toward sustainably managed travel. Visitor numbers are strictly limited to 400 at one time, so its pristine beaches, luxuriant mist forest, and turquoise waters are only ever crowded with wildlife.
What can I do there?
Smothered in native plants and surrounded by waters teeming with aquatic life, Lord Howe Island has been granted UNESCO World Heritage status. You can explore its unspoiled ecosystems via walking tracks ― disturbed only by the wailing muttonbirds ― or by snorkeling, passing vivid orange and pink corals. The island also has several ongoing ecological projects that you can take part in.
Get me there: A two-hour flight from Sydney makes Lord Howe Island a great addition to exploring Australia's coast, Outback and reef.