As the year heads into its home stretch, we've set our sights — as always — on the future, and the delicious prospect of planning future travels. And, 2023 is looking bright. To help whet your appetite, we've been looking at the trends that we're seeing for next year's travel.
After consulting with our specialists (who always have their ear to the ground) along with our trusted guides and hoteliers, and after looking at wider forecasts within the world of travel, we've boiled down these trends into four frontrunners. Read on to discover just what we're seeing — and for inspiration on just some of the destinations that dovetail particularly well with these trends.
1. Choose a stay that immerses you in nature
An increasing number of hotels and other places to stay are putting nature and the environment at the forefront of your experience. We're seeing more and more hotels designed imaginatively around a landscape's natural features, and offering activities that let you explore the surrounding landscape, such as hiking, biking, and kayaking.
Hotels are also working hard to be more eco-friendly, not just in terms of protecting their environments, but in striving to train and employ local people.

Where to embrace the trend:
Vietnam
Built around a once-hidden waterfall that now tumbles its way undisturbed throughout the grounds, Avana Retreat, in remote northern Vietnam, is a hotel fully in touch with its surroundings.
You can hide away here for a few days in one of their 36 private villas, built on stilts in a style inspired by the Hmong and Thai ethnic communities who live in the region. All food is grown on the property (even your eggs are supplied by the retreat's freely wandering chickens) or sourced locally, and over 90% of people who work here come from nearby villages.
Pathways lit softly by lanterns, a yoga platform suspended over a gently burbling stream, infinity pools facing the wide-angle sunsets… there's an emphasis on the calming properties of the natural world, yes. But, you're also invited to get out and explore the landscapes of the Mau Chai Valley through activities such as kayaking and guided hikes.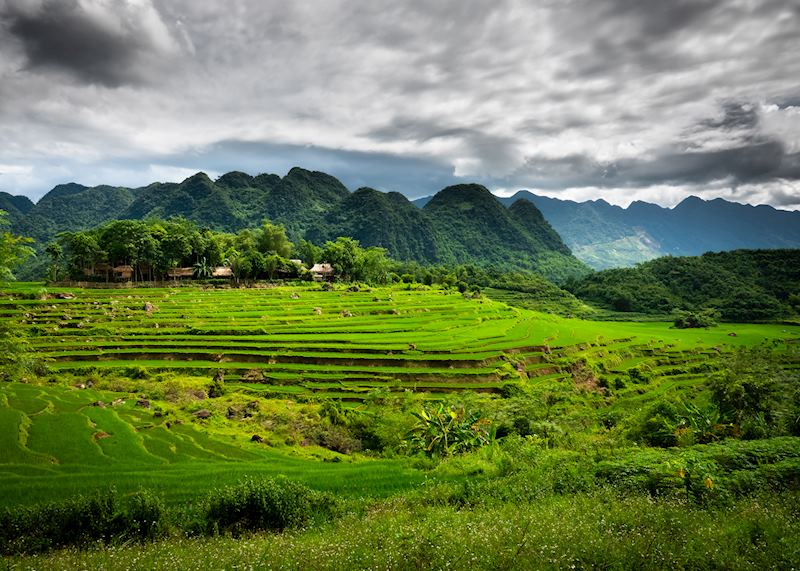 Tanzania
When it comes to stays that truly immerse you in nature, you can't get much better than a mobile safari camp. One of our best-loved is in Tanzania, where you can follow the Great Migration at Olakira Mobile Camp in the Serengeti.
From your private shaded veranda, you can simply sit and gaze out over the plains or enjoy meals with a view. The unfenced nature of the camp means that wildlife sometimes passes through, but you'll also have plenty of chances to spot wildlife on twice-daily game drives. Depending on the time of year, you could see lion and cheetah hunting in the grasslands or wildebeest attempting to cross the fabled Mara River.
Wayo Manyara Green Camp, which overlooks a dry riverbed at the foot of the Endabash Waterfalls at Tanzania's Lake Manyara, is another enticing option. It has just eight roomy en-suite safari tents, plus a roster of activities beyond game drives — canoeing, mountain biking, exploring a treetop walkway, and water-game viewing on Lake Manyara are all possible.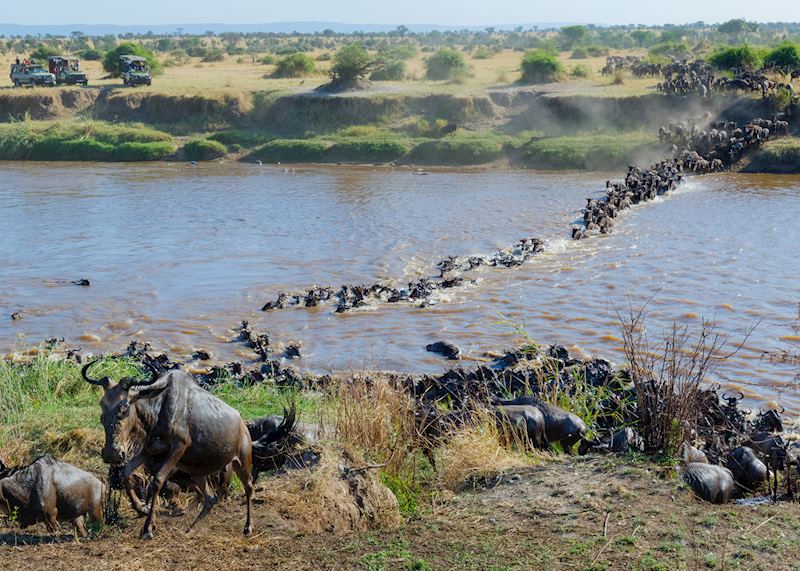 2. Take that longed-for (& longer) trip
The vicissitudes of the past few years have meant we've often had to put our travels on hold. For some, that's only increased the desire to take a longer, more meaningful trip to a one-of-a-kind destination that has lingered in the mind for a while.
And, we've noticed that you're looking for trips with real purpose — whether that's visiting major world landmarks or including immersive experiences that give you an intimate, first-hand impression of a particular culture or destination.

Where to embrace the trend:
The Galapagos Islands
For wildlife enthusiasts, the Galapagos Islands is a true travel milestone, and with good reason: on a Galapagos adventure cruise, you'll visit several islands in the archipelago and come face-to-face with a host of endemic wildlife.
You might snorkel alongside sea lions or marine iguanas, see waved albatrosses performing their beak-clacking mating rituals, and watch giant tortoises ambling their way through lush highlands. If the latter particularly appeals, follow up your cruise with a relaxed stay at Galapagos Safari Camp, a tented, safari-style property in the mountains of Santa Cruz Island where giant tortoises roam the grounds.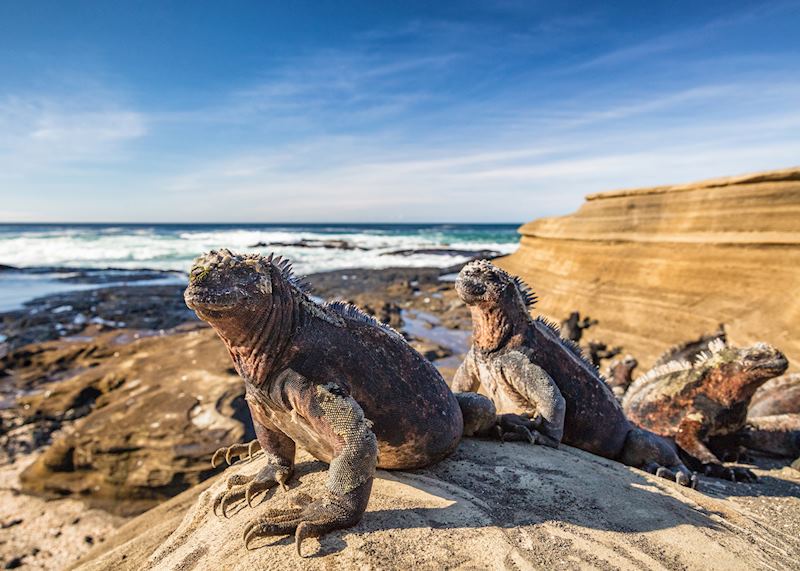 India
India contains bonafide global icons, and on this Golden Triangle tour, you'll take in a handful of them: Delhi, the Taj Mahal, and the pink city of Jaipur — plus, there's the chance to spot tigers in Ranthambhore National Park. These places can be crowded, but we know how to show you them in their finest light — for example, your guide will take you to the Taj Mahal at sunrise, when the site is at its quietest.
You could, alternatively, take a lesser-trodden path exploring India's thriving religious diversity with a journey into the foothills of the Himalaya. Starting in Delhi, you'll go on to experience Tibetan culture in the mountainside Buddhist monasteries of Dharamshala and McLeod Ganj, home of the Dalai Lama. Then, visit the Golden Temple, Sikhism's holiest shrine. End this trip in the sacred cities of Haridwar and Rishikesh, where you'll witness an aarti ceremony — a visceral and often unforgettable immersion in Hindu spirituality.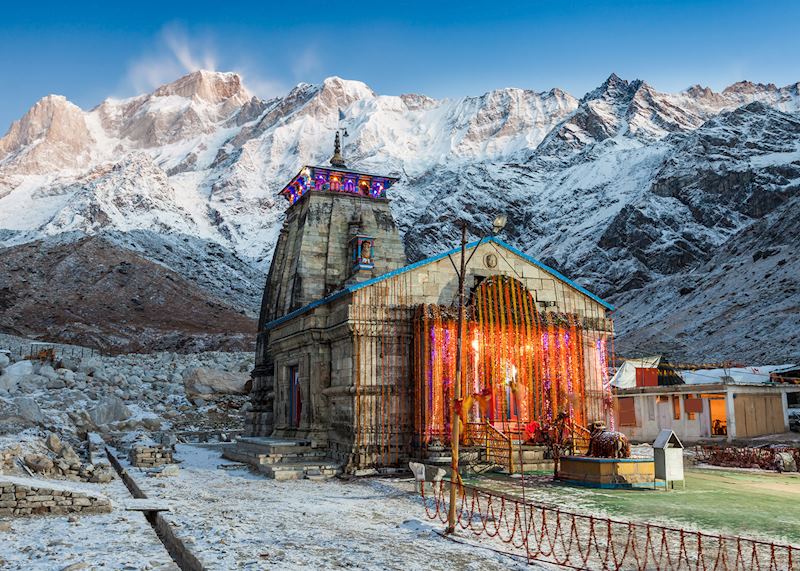 3. Explore the real-life locations of popular streaming series
The small-screen continues to fuel wanderlust, not least because of the number of productions that feature sweeping cinematography of wild, scenic places — like the Australian Outback in The Tourist or the Scottish Highlands in Outlander.
They're also inspiring visitors to follow the journeys of well-loved protagonists and explore places that may not have been on their radar before they watched the series.

Where to embrace the trend:
New Zealand
New Zealand's mountainous landscapes arguably formed the tenth member of the fellowship in Peter Jackson's Lord of the Rings trilogy, so central were they to Jackson's vision of Tolkien's Middle-earth. They're now back in all their rugged, panoramic glory in The Lord of the Rings: The Rings of Power.
You can explore Lord of the Rings-linked filming locations all over the country, like this Queenstown-focused 'Safari of the Scenes', but for The Rings of Power, we suggest venturing to a couple of lesser-known (but also striking) filming spots just outside Auckland. On a guided tour from the city, you can explore the volcanic black-sand beaches around Piha, where Galadriel and Elendil ride horses framed by the huge bulk of Lion Rock, the eroded neck of an extinct volcano.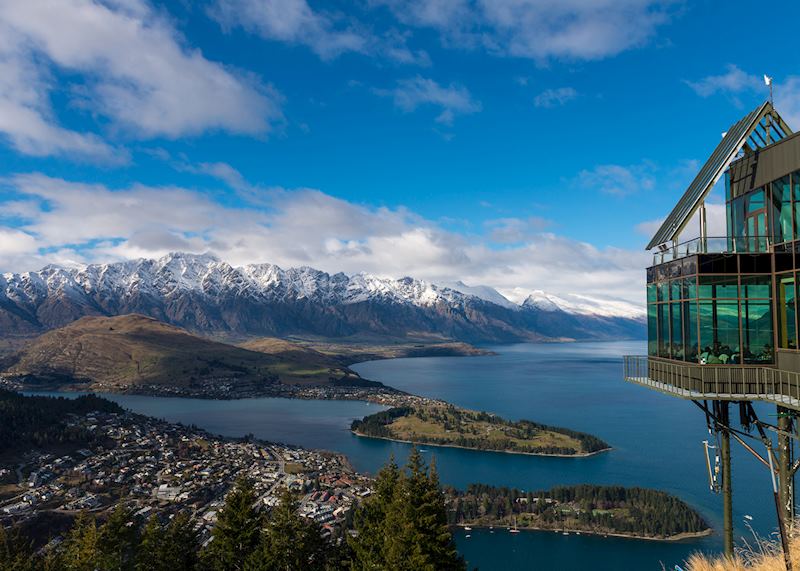 Italy
Elena Ferrante's My Brilliant Friend, the latest series of which came out earlier this year, has aroused interest in Italy's Naples, where the books and TV production both begin. The city can be busy, but you can escape the madding crowds on a tour that traces the locations of the book, taking you through the residential district of Rione Luzzati. It's here the book's main characters, childhood friends Lenù and Lila, grow up.
Street markets, the local library, a pasticceria: you'll wander among them all, stopping off for a pastry as you absorb the sounds, sights, and smells of Neapolitan community life. For a contrast, pair your visit with time on the seductively sleepy island of Ischia, in the Gulf of Naples, another important setting for the book and TV series.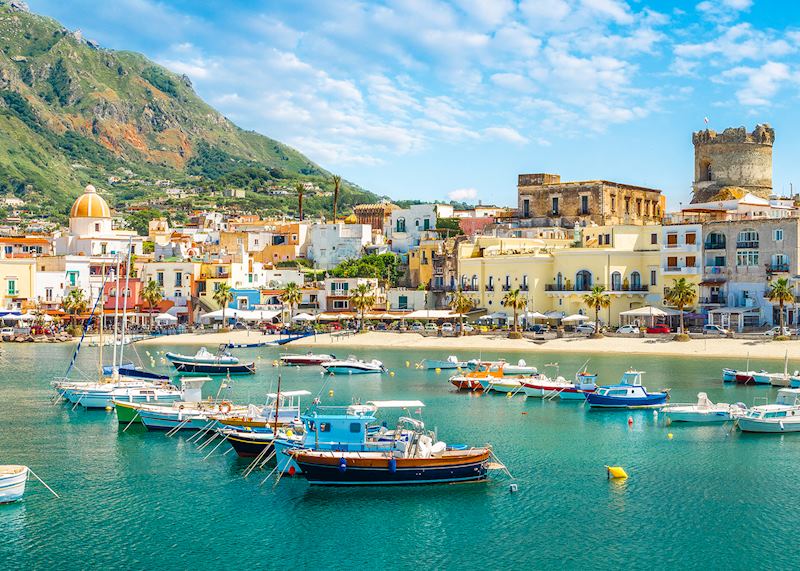 4. Make it a family affair
As we said above, when it comes to travel, there's still the sense that we're all making up for lost time. Plus, having to spend so much time apart from our loved ones over the past two years has given many the urge to travel as a group of family or friends.
To that end, we're seeing a hunger for trips that appeal to different generations from the same family, or for trips that will provide lots of opportunities to make memories — whether that's diving into a new culture or taking on outdoor challenges.

Where to embrace the trend:
South Korea
If you have tweens or teenagers, chances are they're swept up in Hallyu, the wave of pop-culture phenomena from South Korea that's been gaining momentum over the last decade or so. Followers of K-pop bands such as BTS and Blackpink will enjoy the fan-focused hubs of SM Entertainment Global Shop and Hybe Insight in Seoul, which is also where K-beauty fans can find their preferred products.
You might see K-drama being filmed in Suwon Folk Village south of Seoul, where zombie-packed Kingdom was sometimes shot. Then, Jeju Island can form a more outdoorsy (or restful) finale to a family trip to South Korea — it's home to volcanic peaks and lava caves, as well as good swimming beaches and family-friendly hotels.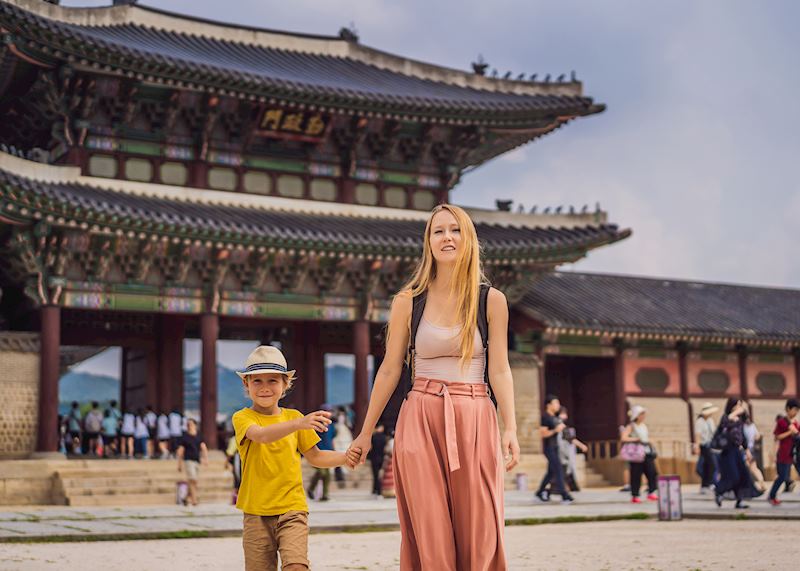 Peru
Peru has also much to offer curious and outdoorsy families. This two-part Incas & Amazon tour brings you first to Peru's Southern Amazon, where you can look out for caimans on the banks of oxbow lakes, and observe parrots thronging clay licks.
Then, it's onto the Inca heartlands of Cuzco and the Sacred Valley, where it's a real case of choose-your-own adventure: browse the rainbow textiles and crafts of local markets, go horseback riding or mountain biking, or hike to little-known, ghostly Inca ruins. Culminate by taking the train to Machu Picchu, the most celebrated ruin of them all, and explore at your own pace with your private guide.